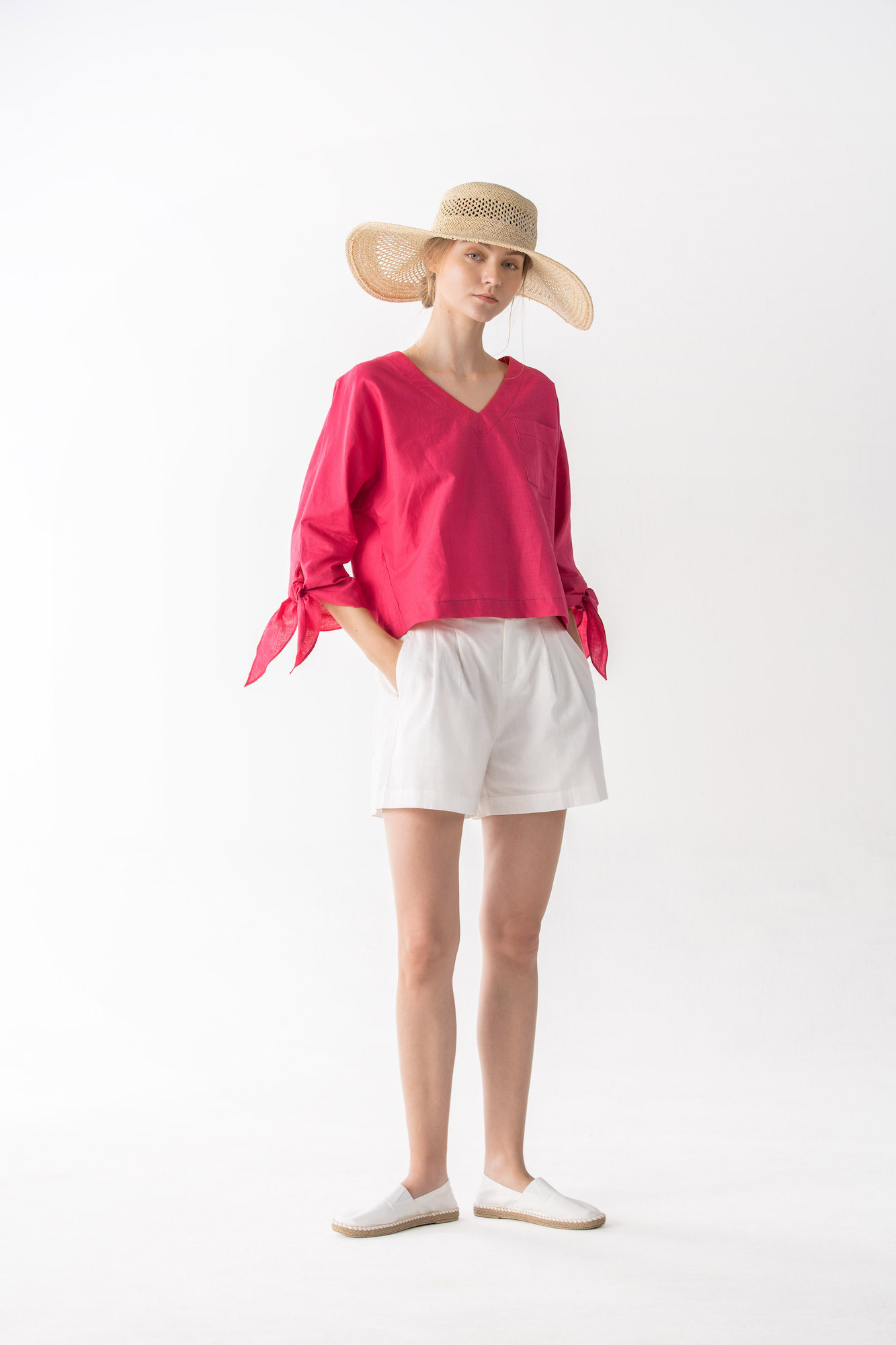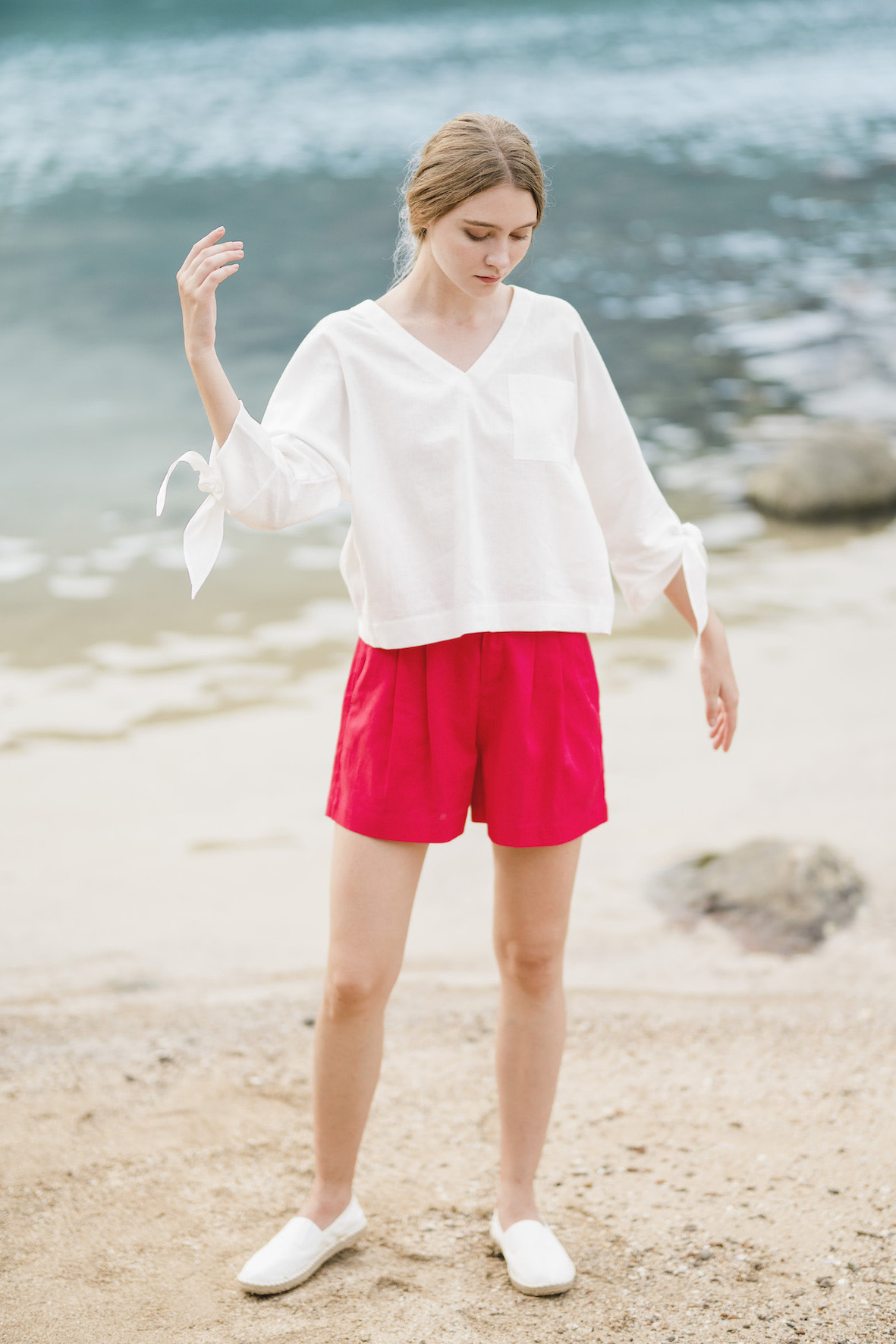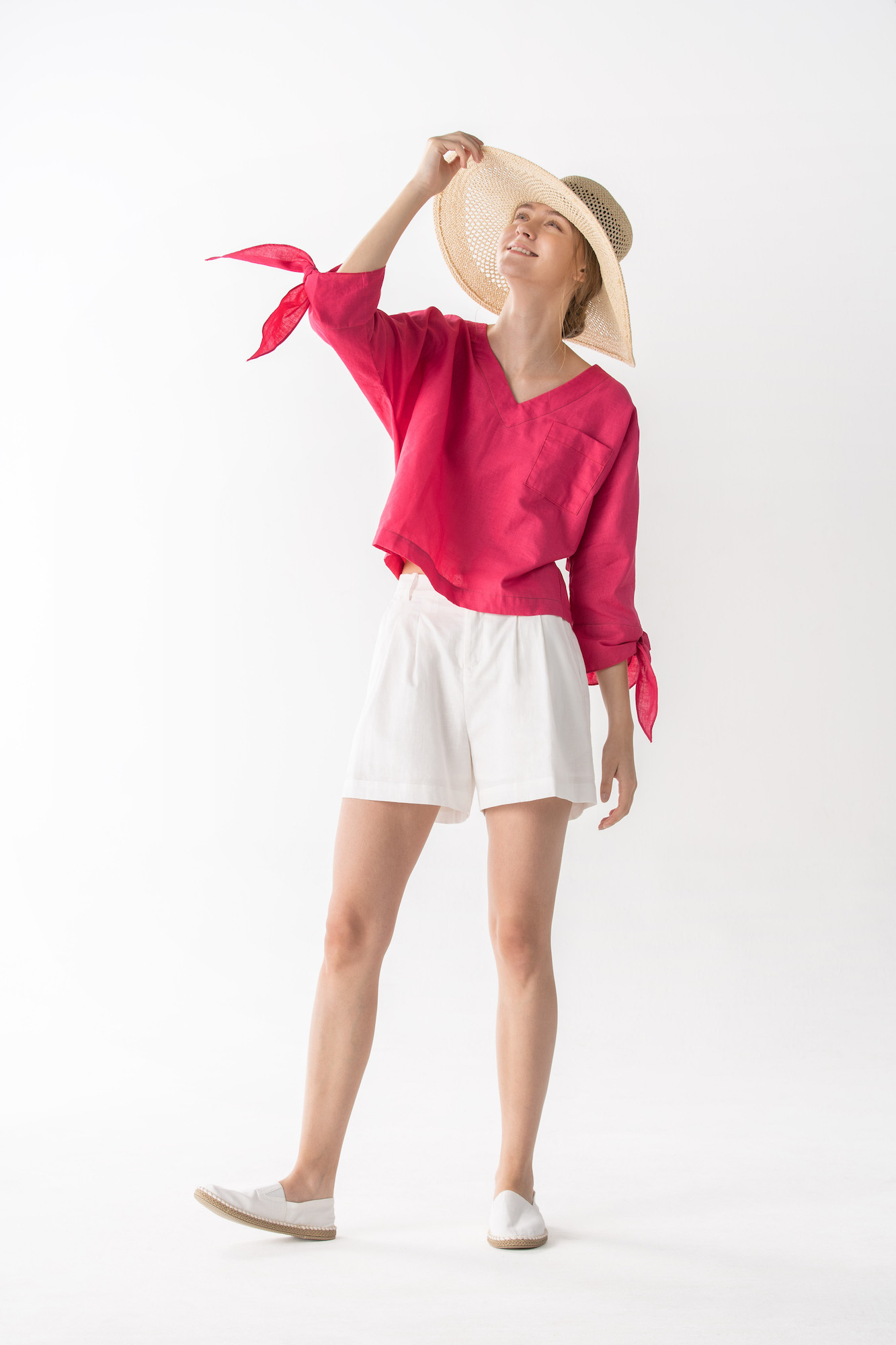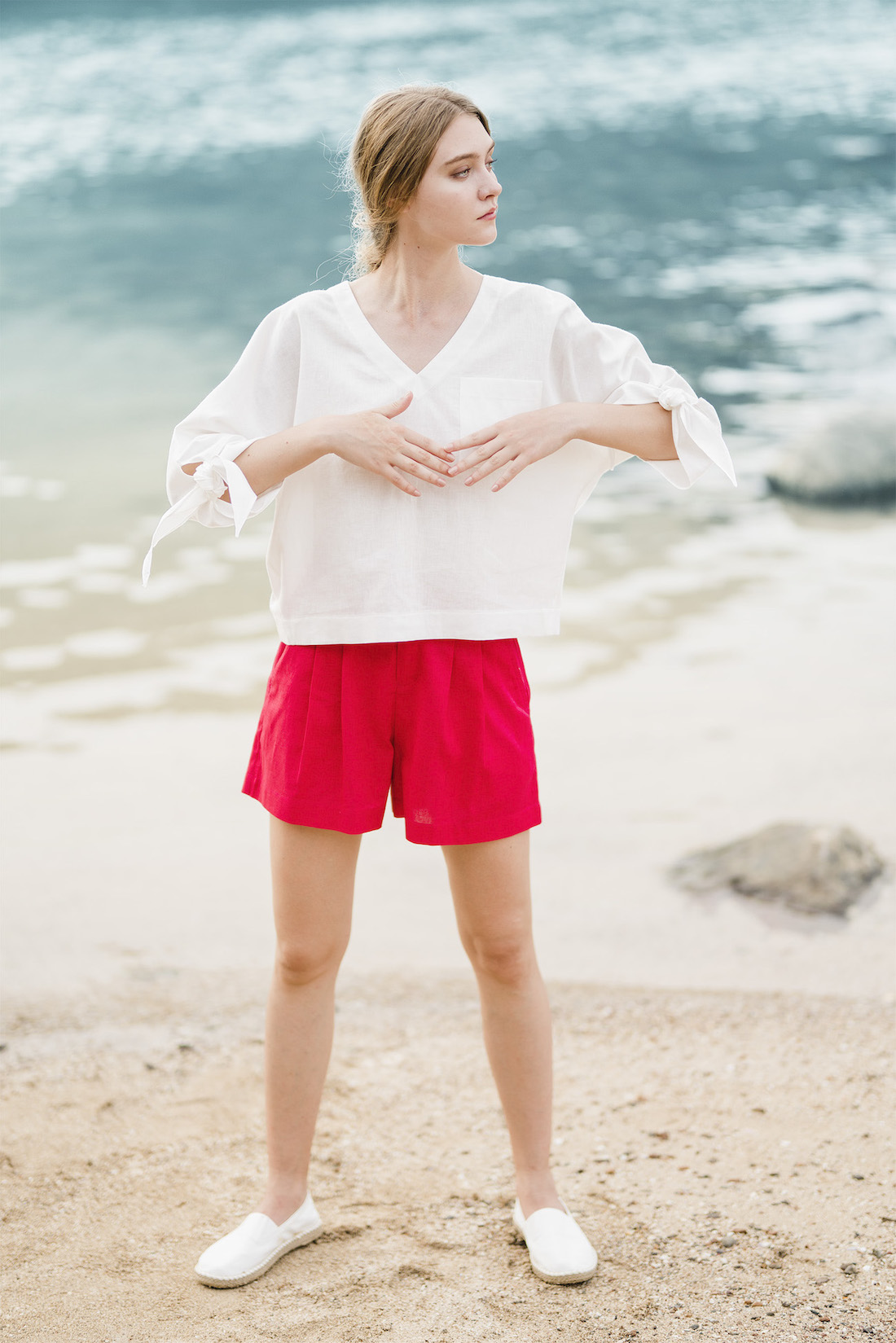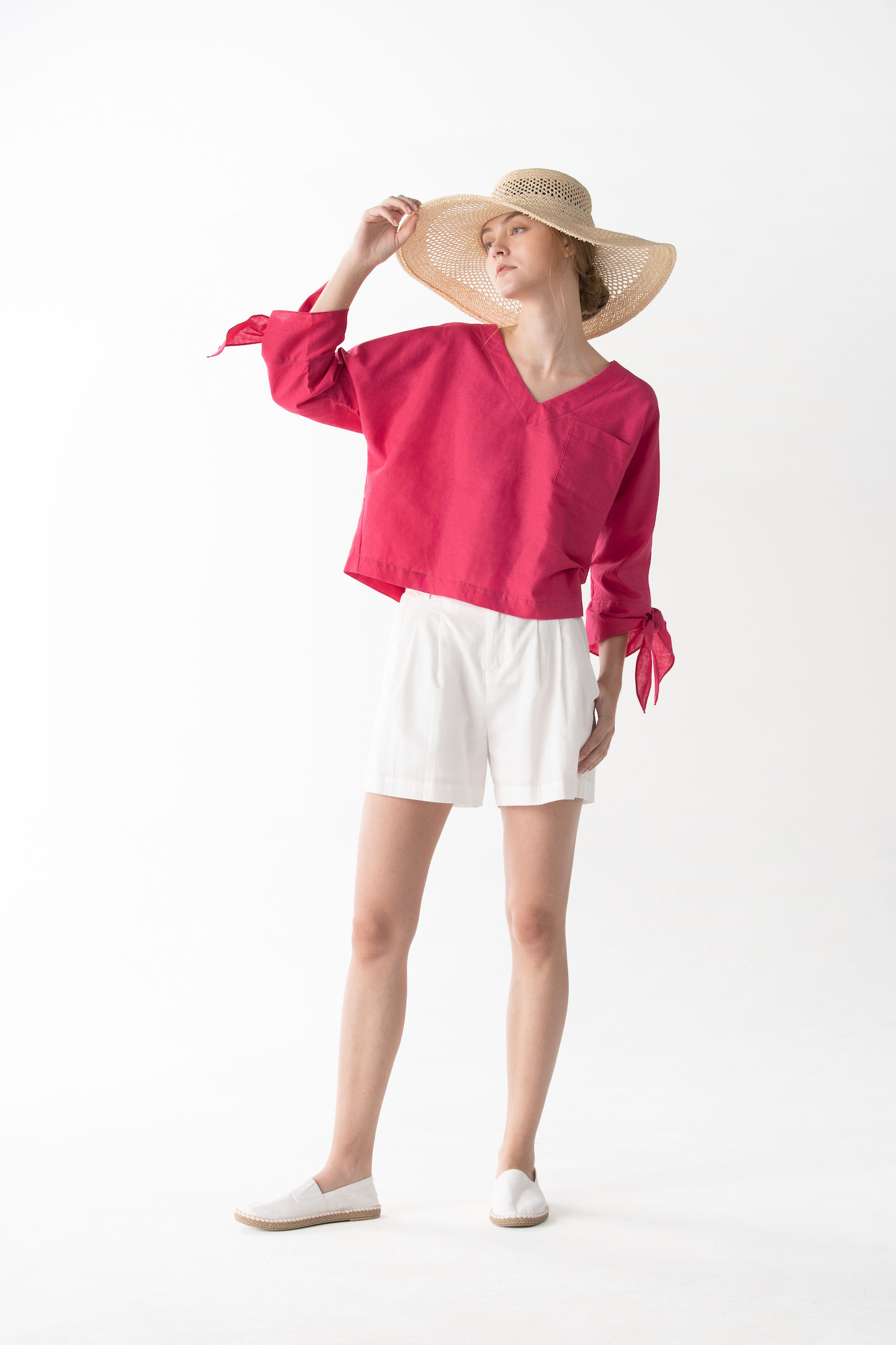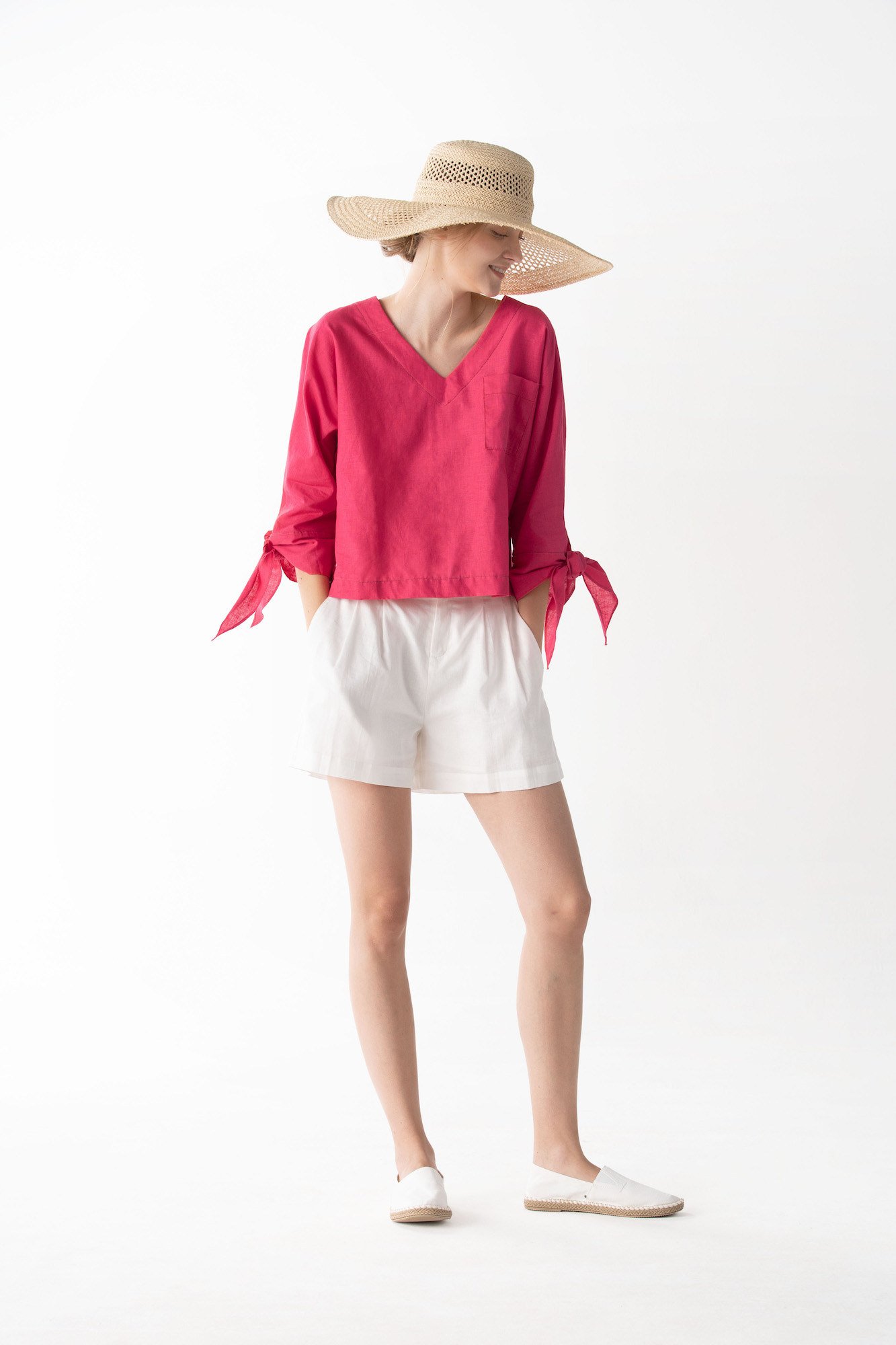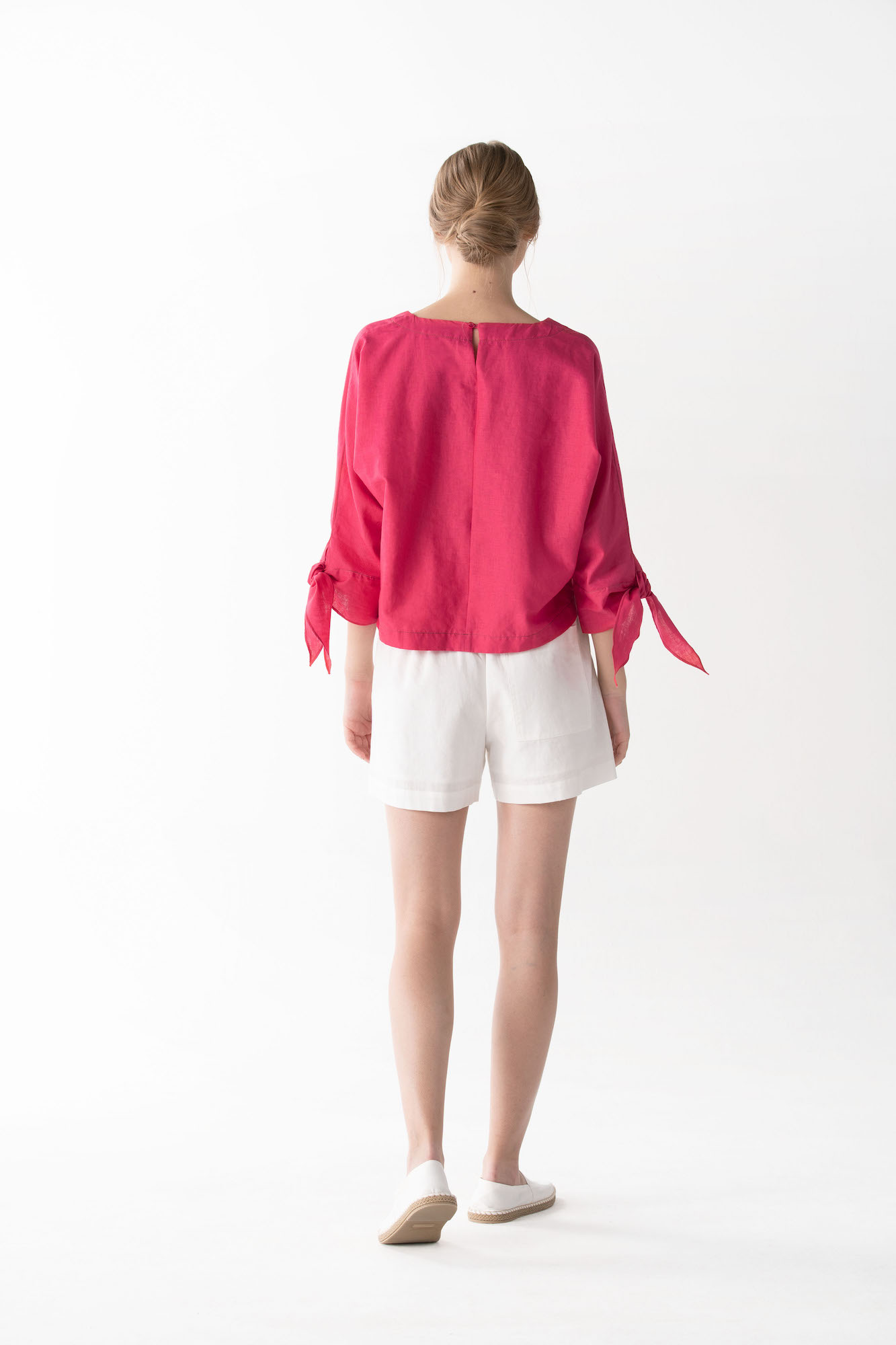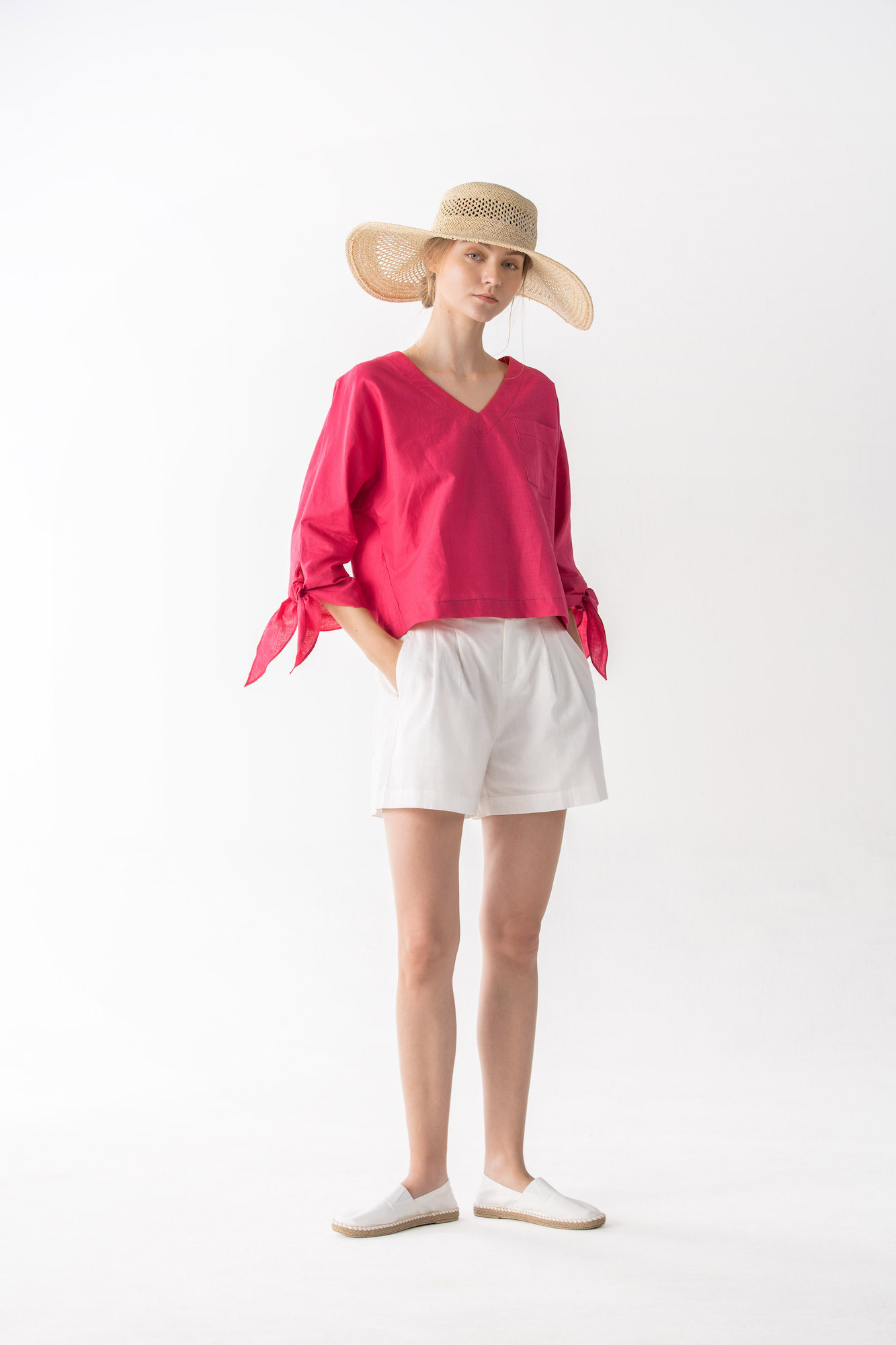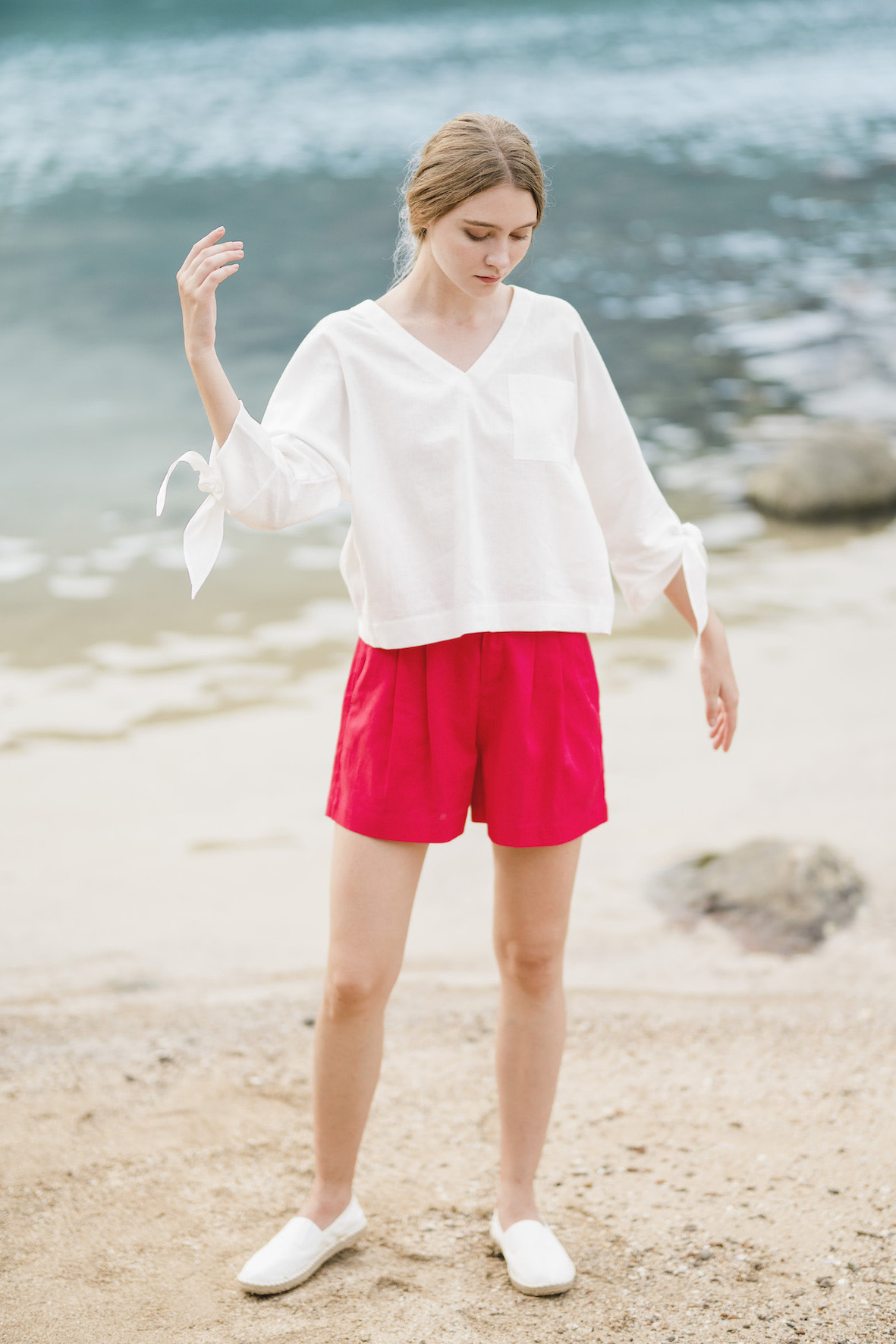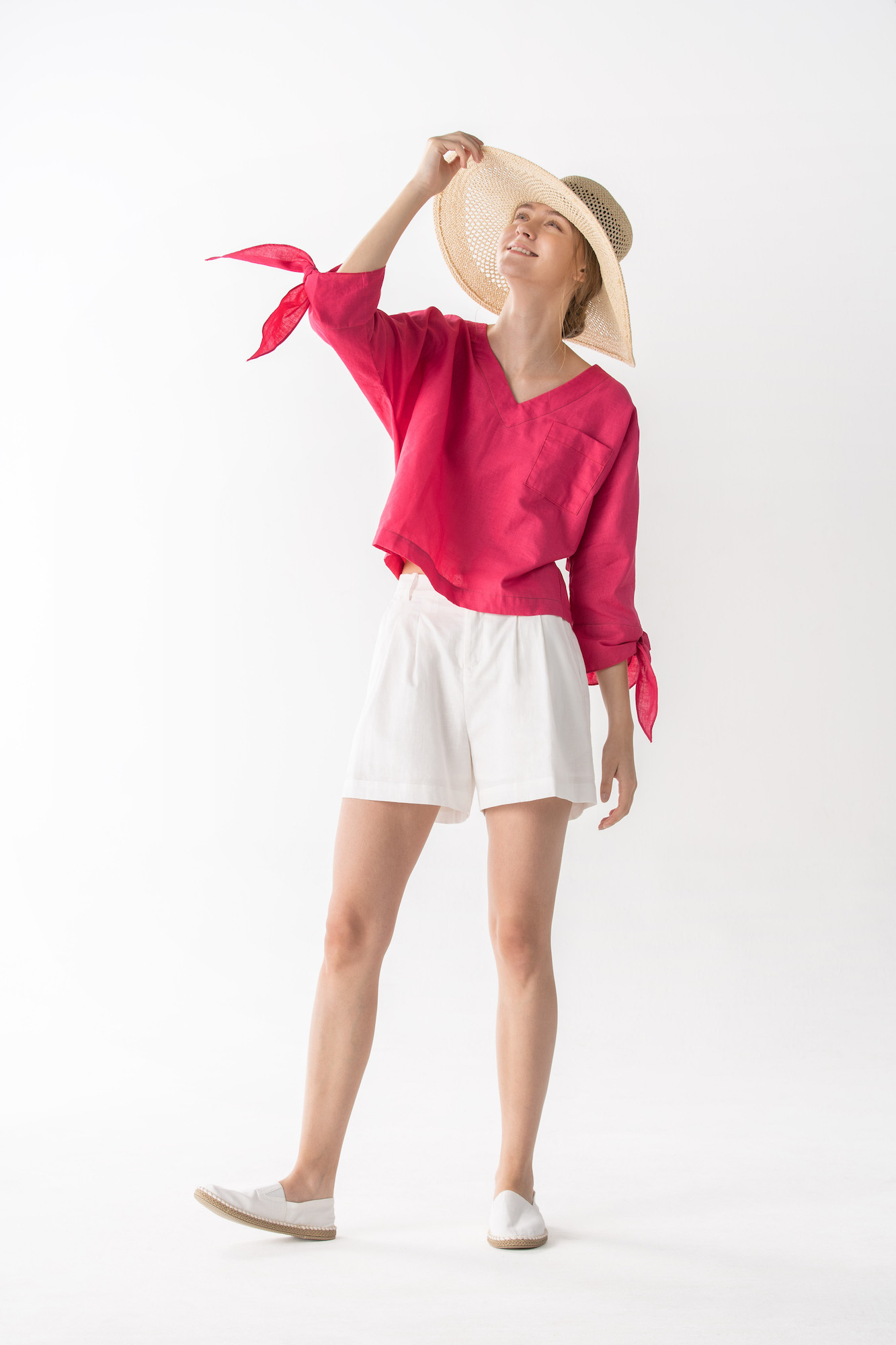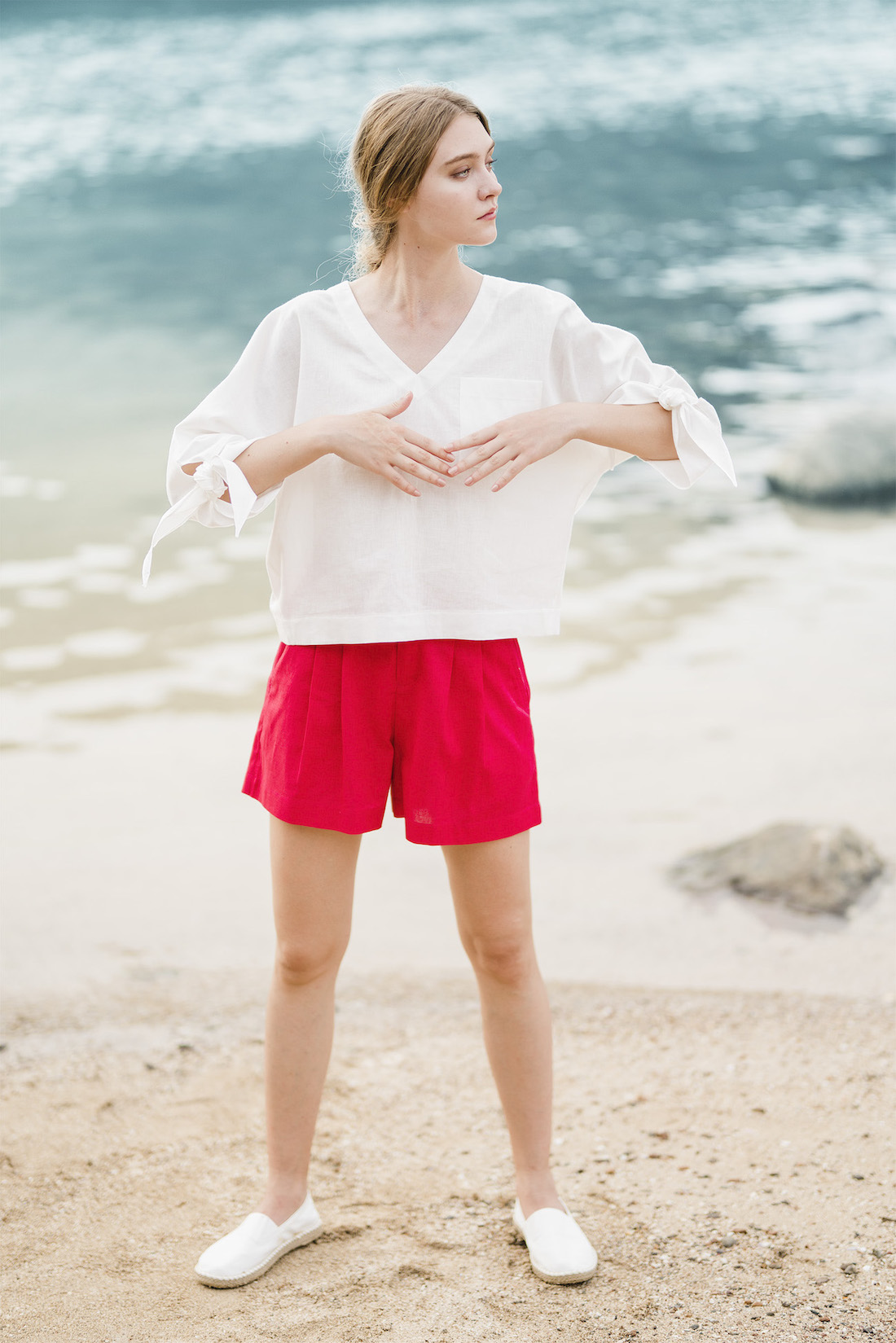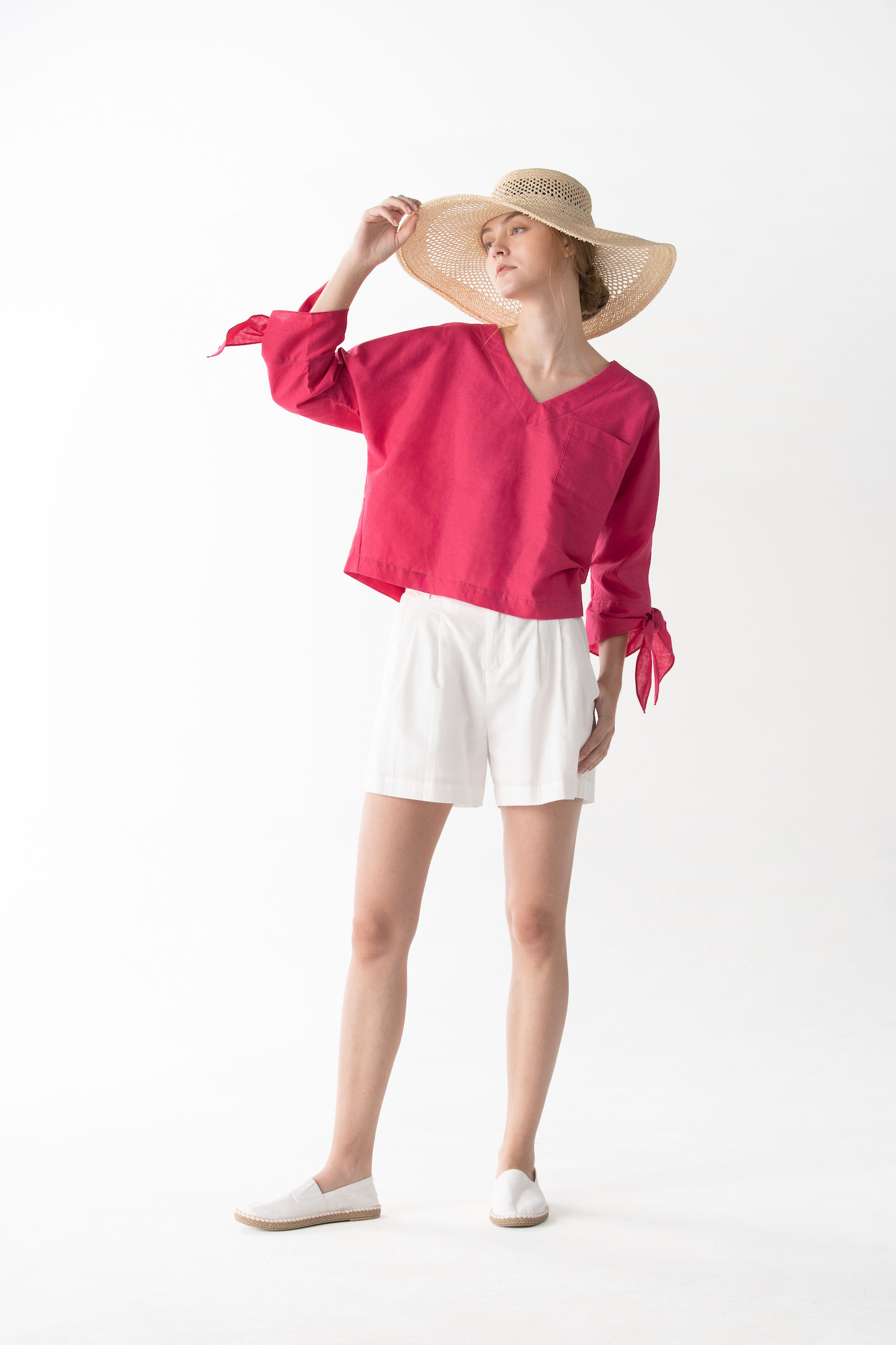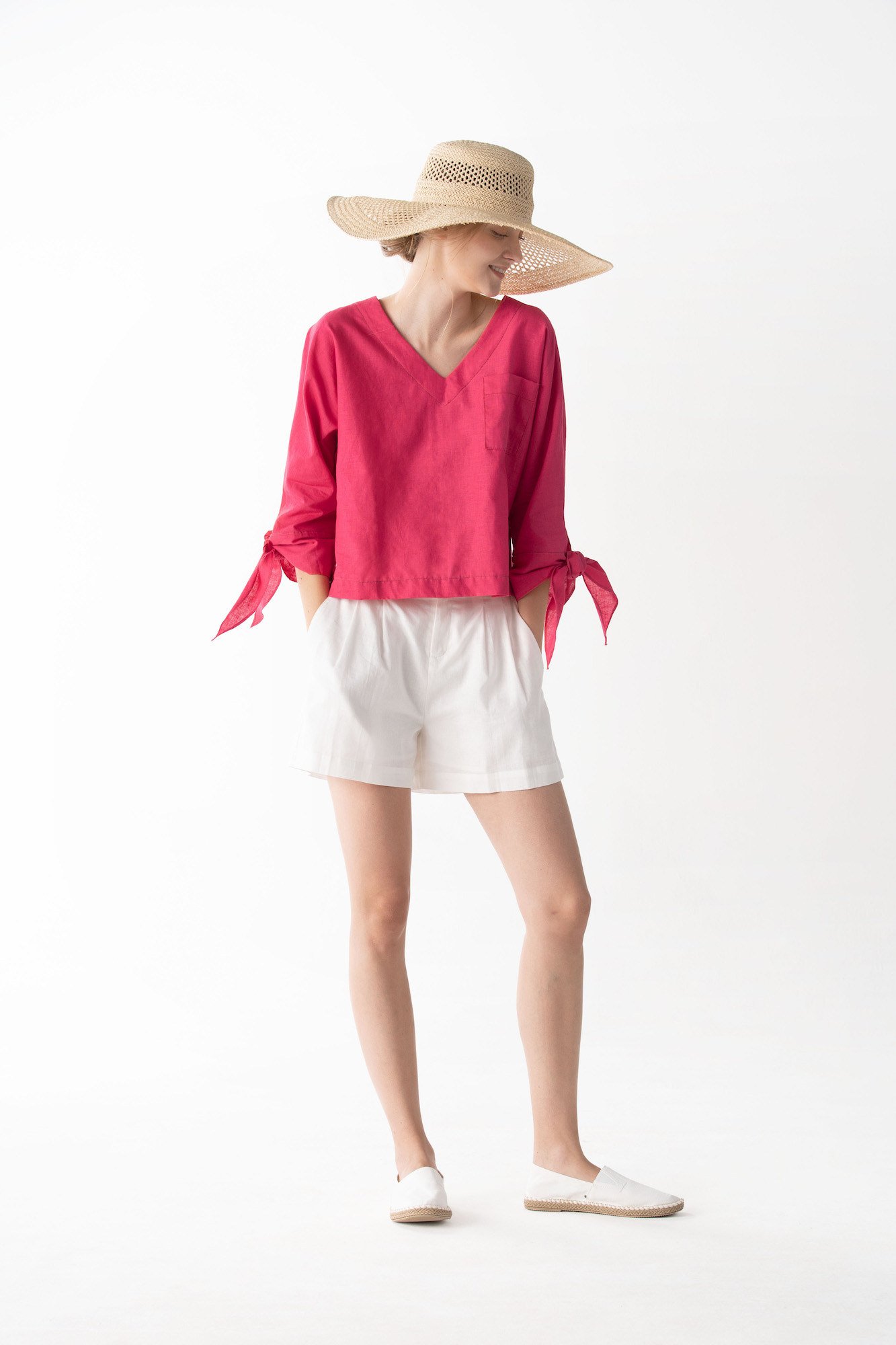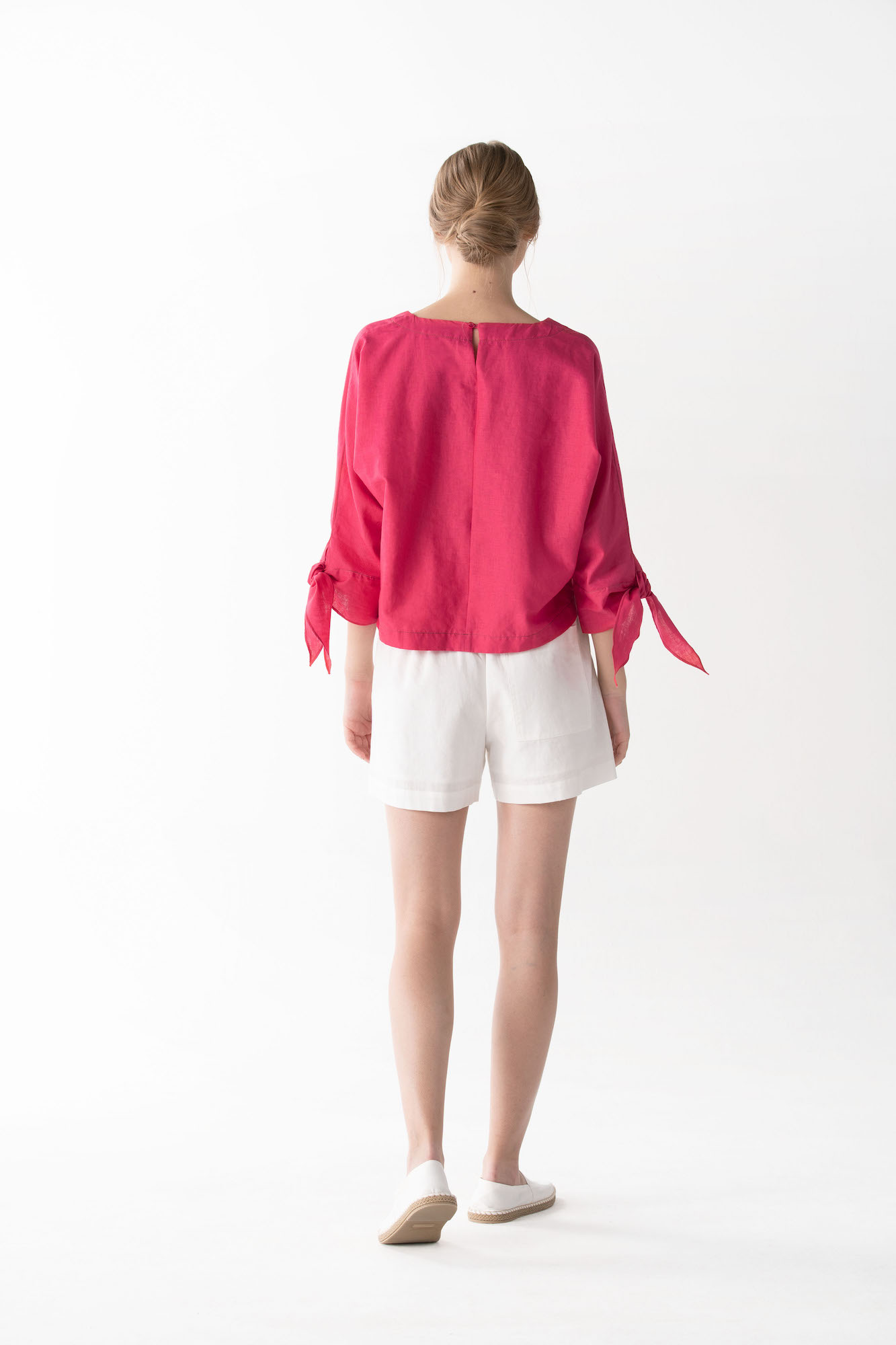 Japanese Linen Cotton Blouse
麻棉蝴蝶袖上衣 (日本布)
HKD$598 HKD
描述
Crafted from premium Japan made linen cotton fabric.
Relax yet elegant. This blouse features v-neckline, contrast color stitches and ribbon sleeve cuff design.
The linen cotton fabric is weave in Japan, smooth and breathable, perfect for spring summer.
– Dolman sleeve
– Ribbon cuff
– Loose fit
– Centre back opening
Linen is one of the most sustainable fabric. Its production give minimum harm to environment and it is biodegradable and durable.
由優質日本製麻棉造的~是休閒而優雅的襯衫~有顯瘦V領及打蝴蝶結袖口細節。配撞色線設計。布料清爽透氣,非常適合春夏季。
–寬鬆款
–原身出袖子(無夾圈縫骨)
–後領鈕扣
麻布是最環保的面料之一。它的生產對環境破壞很小,可以自然生物降解及很耐穿~
---
Size 尺寸
(F) Free size- Body Length 身長- 56cm. Chest 胸圍 – 111cm. Waist 腰圍- 105cm
Model K height: 178cm.
*1cm= 0.394 Inches

Composition 布成份
50% Cotton 50% Linen