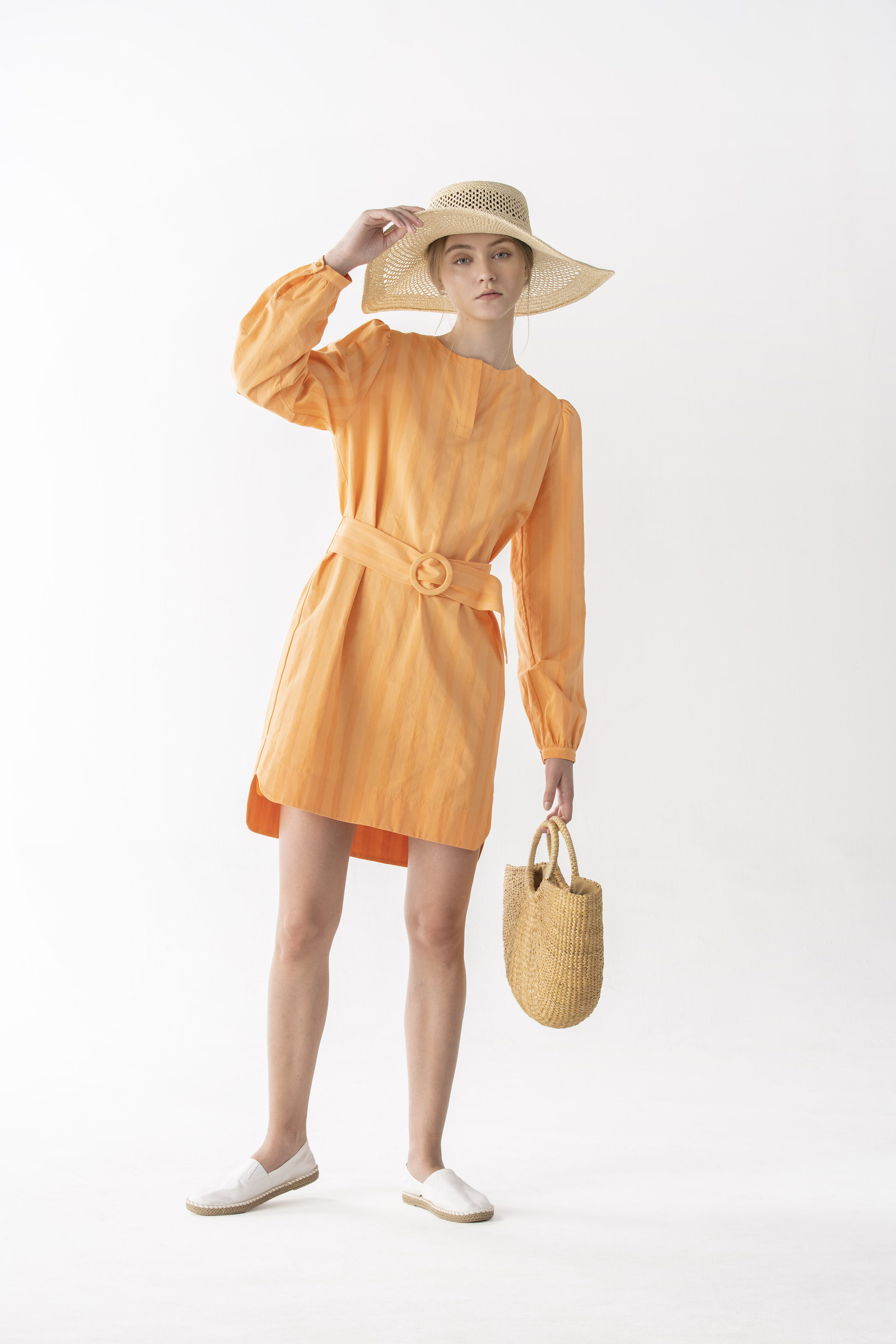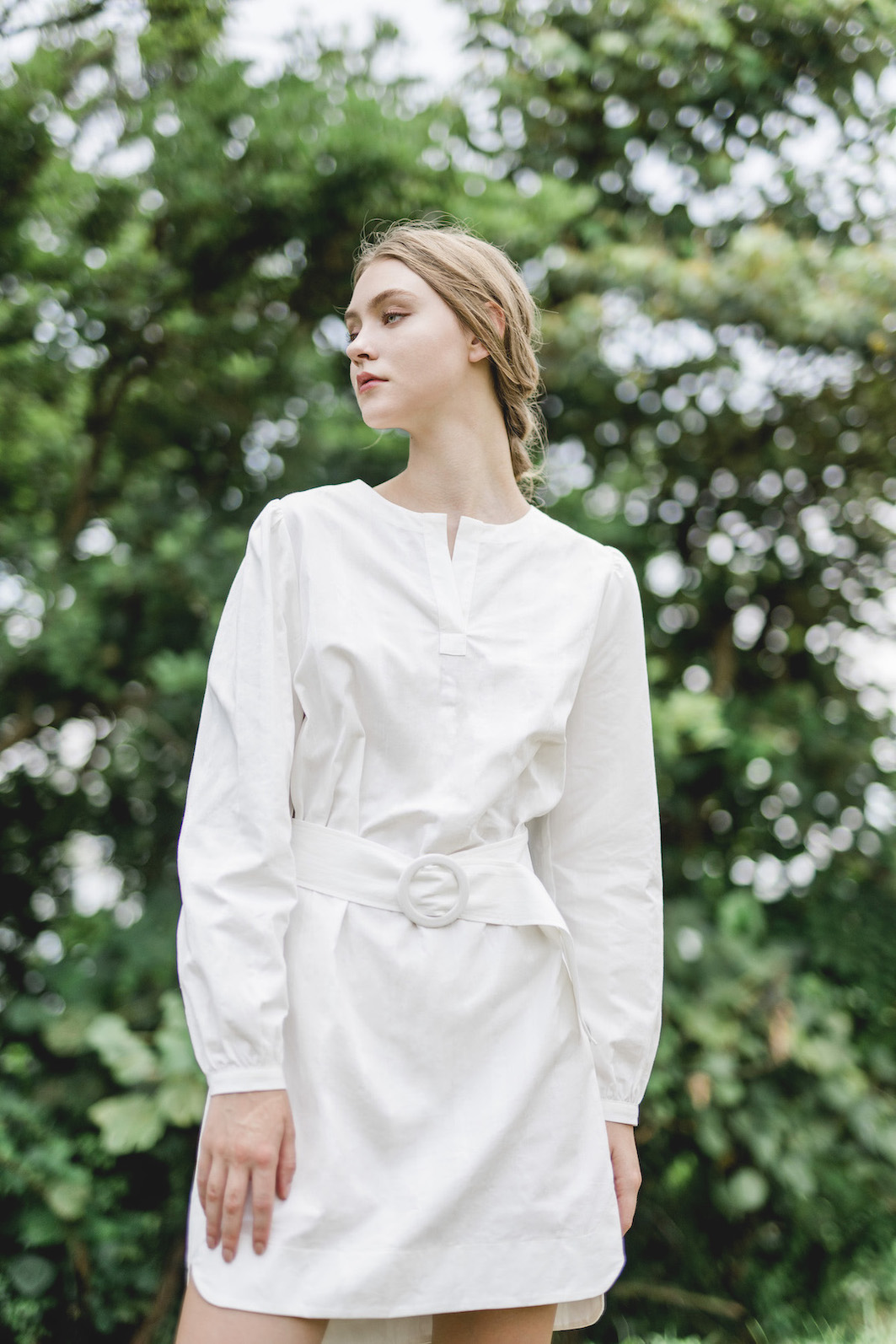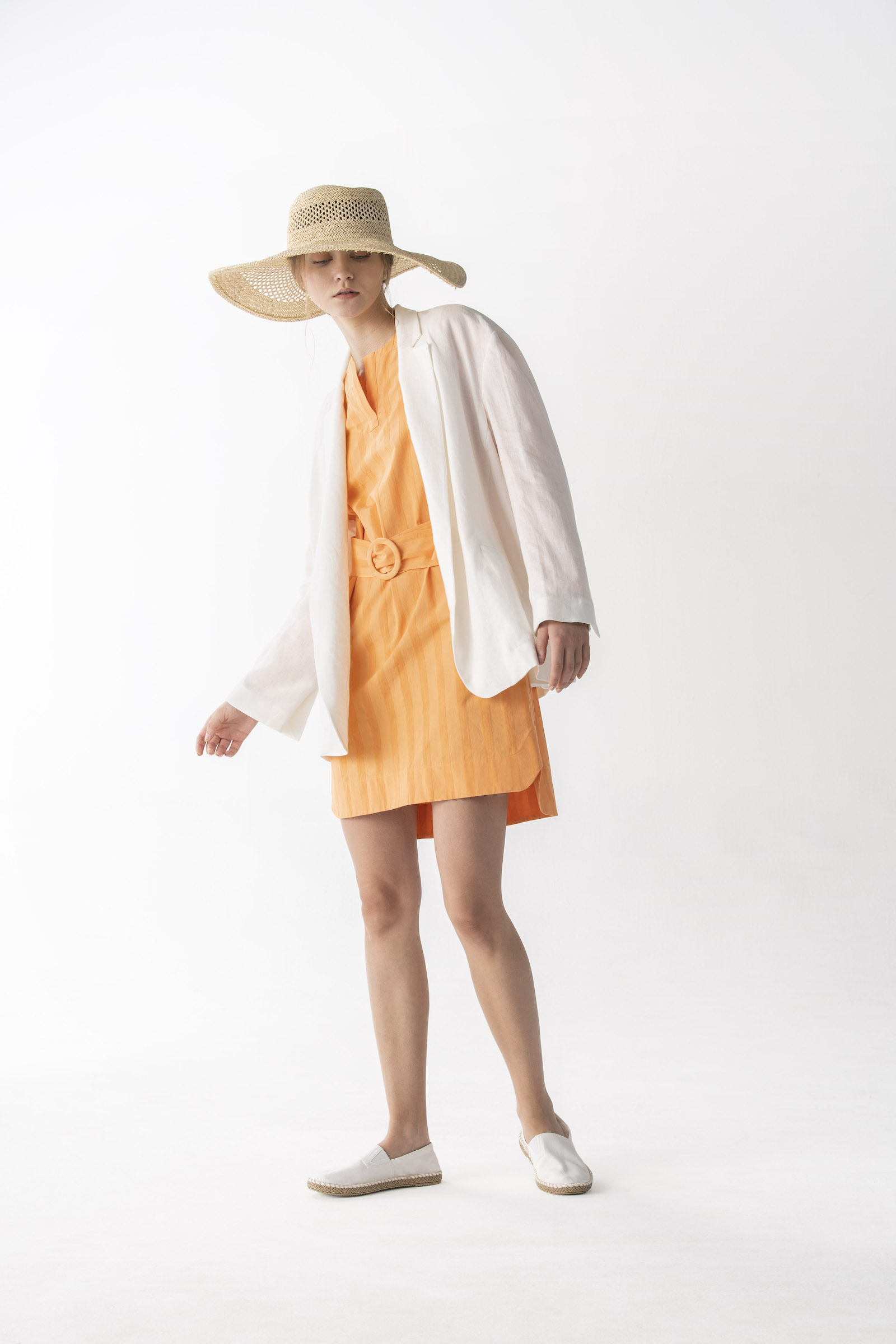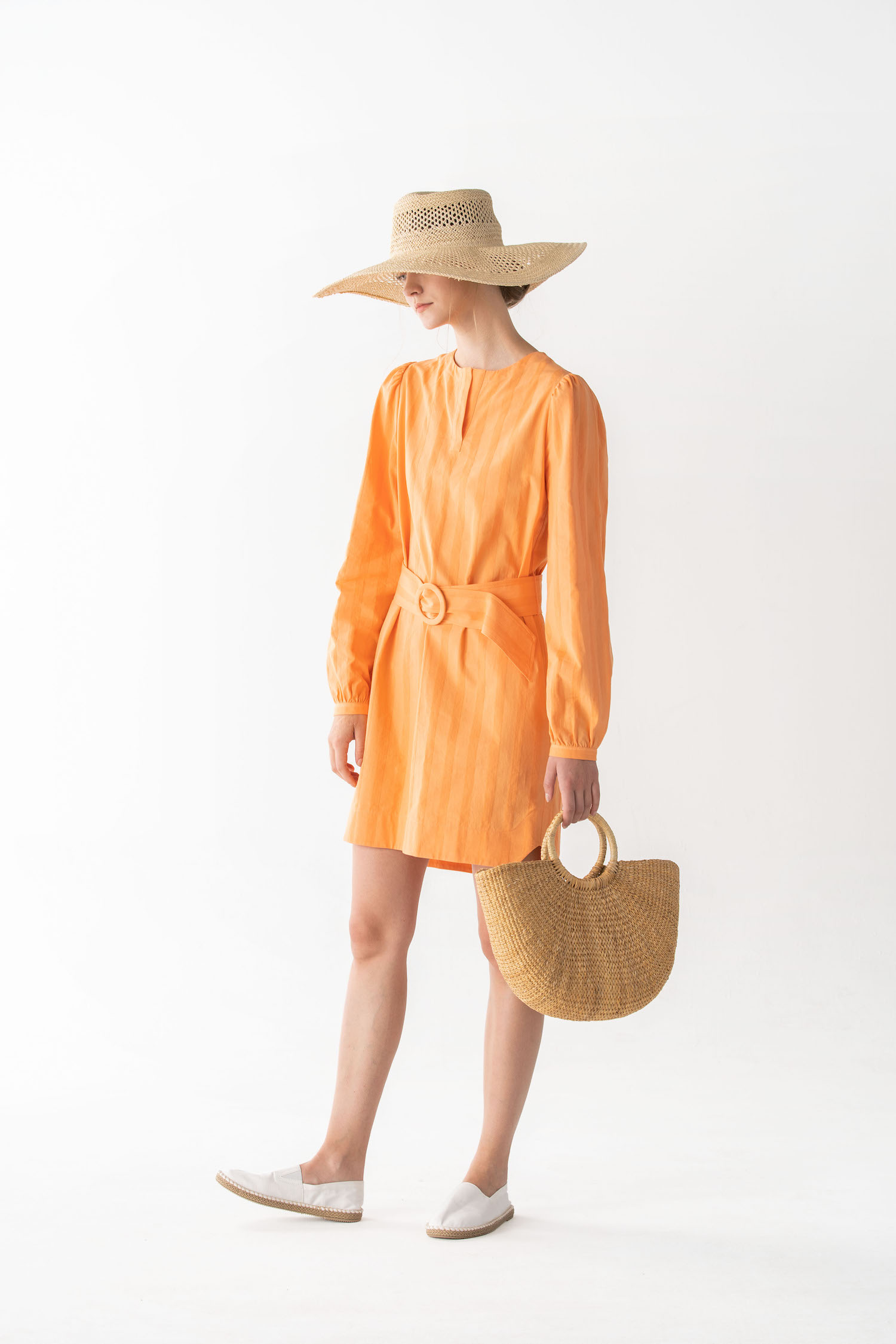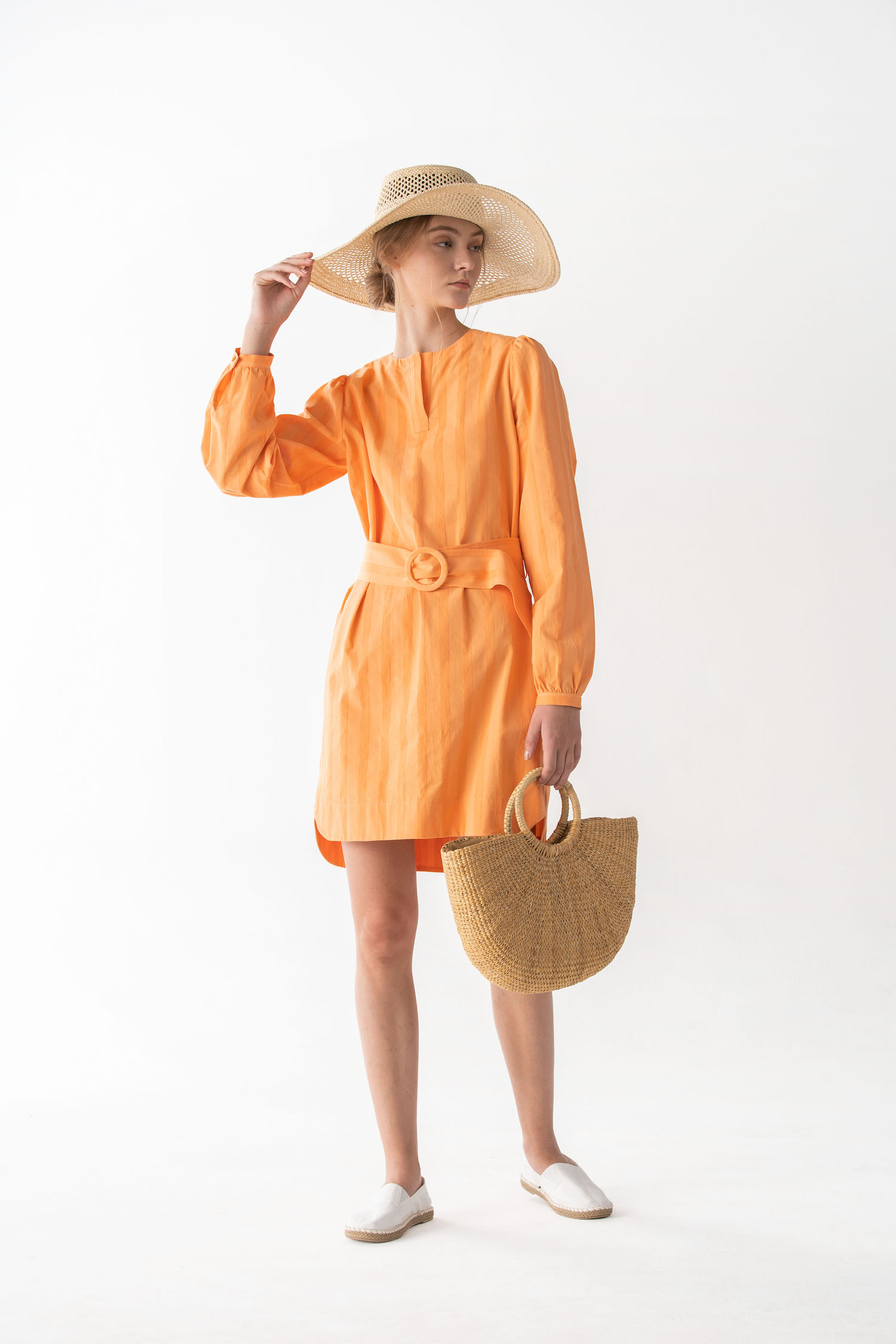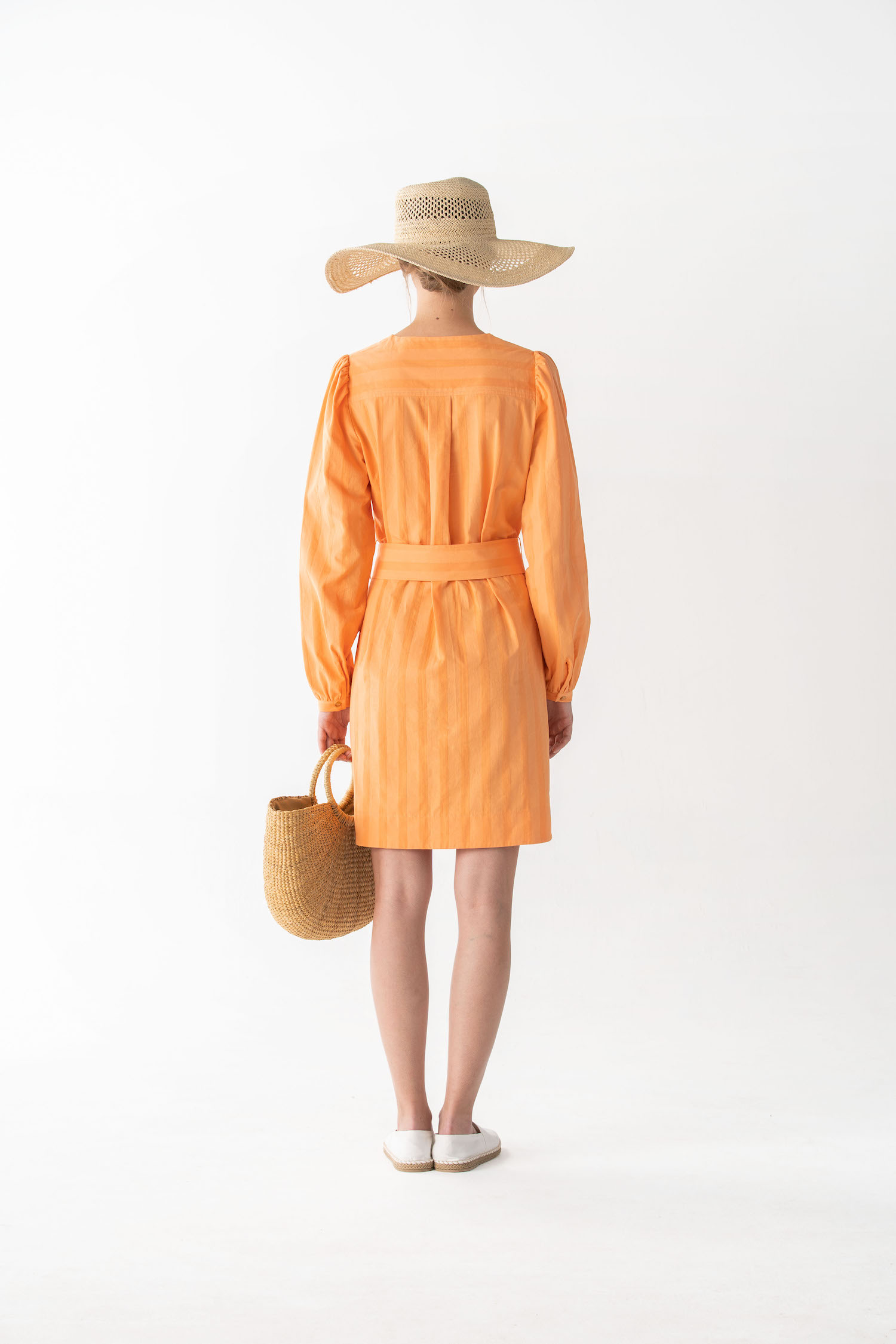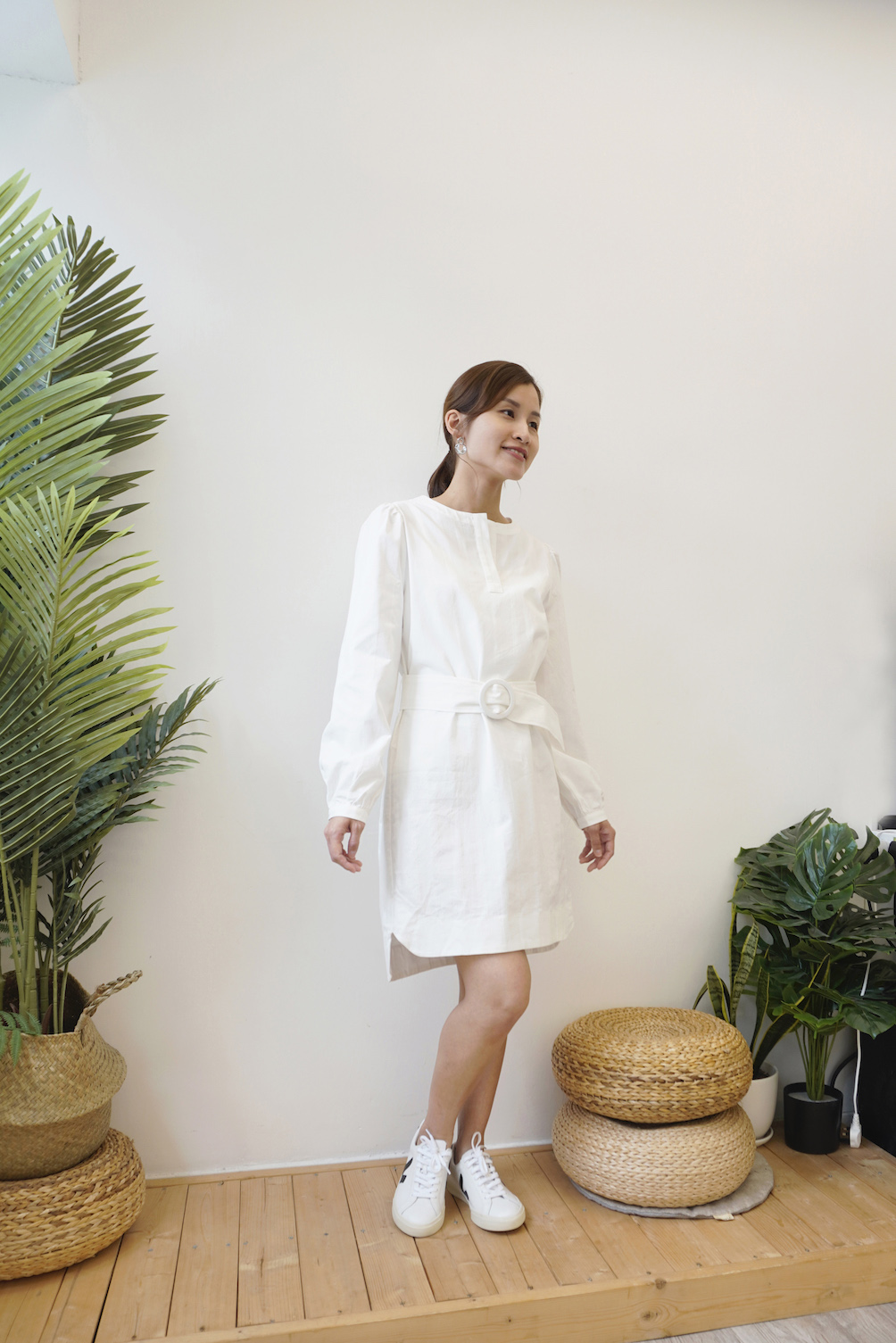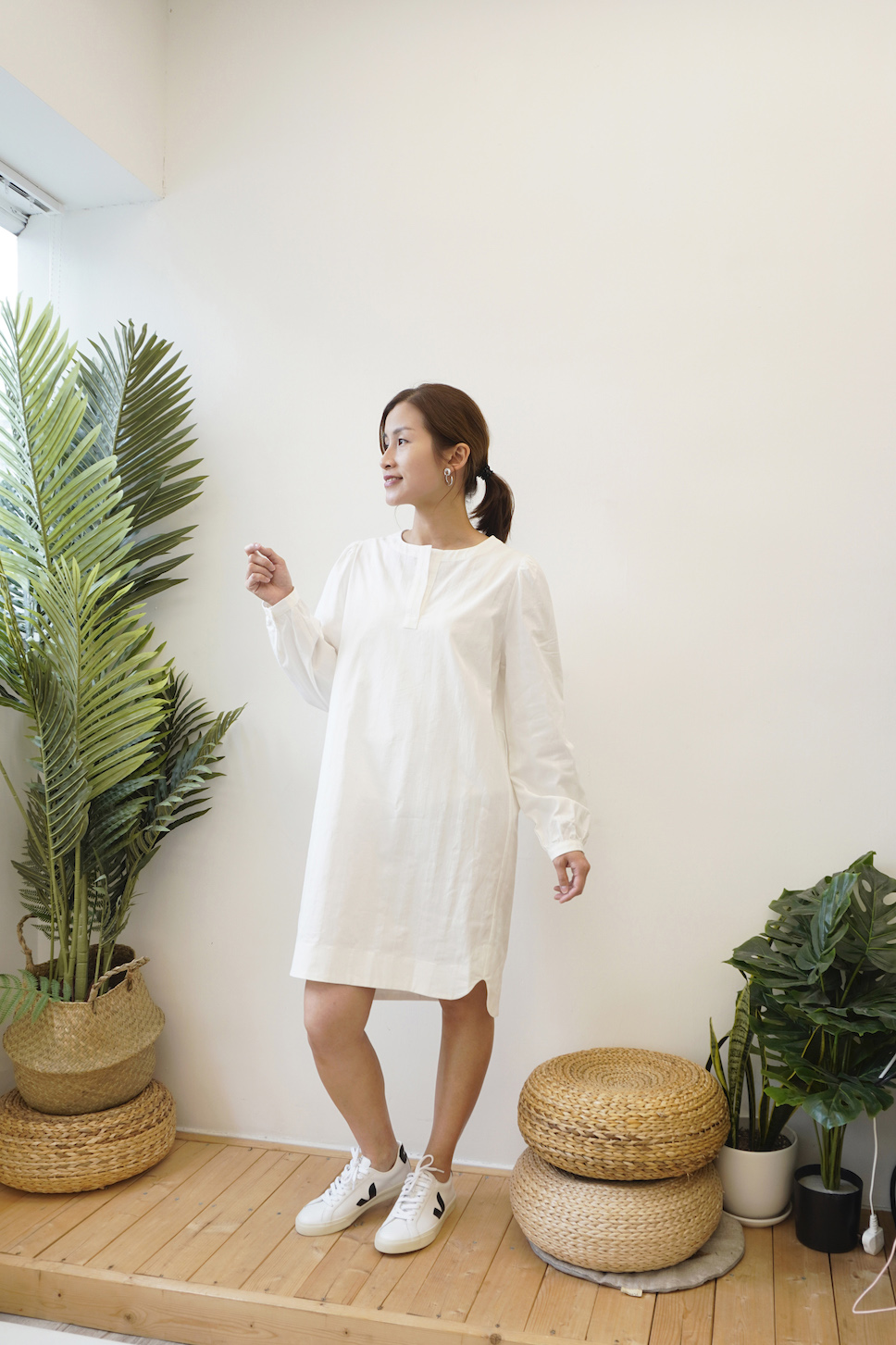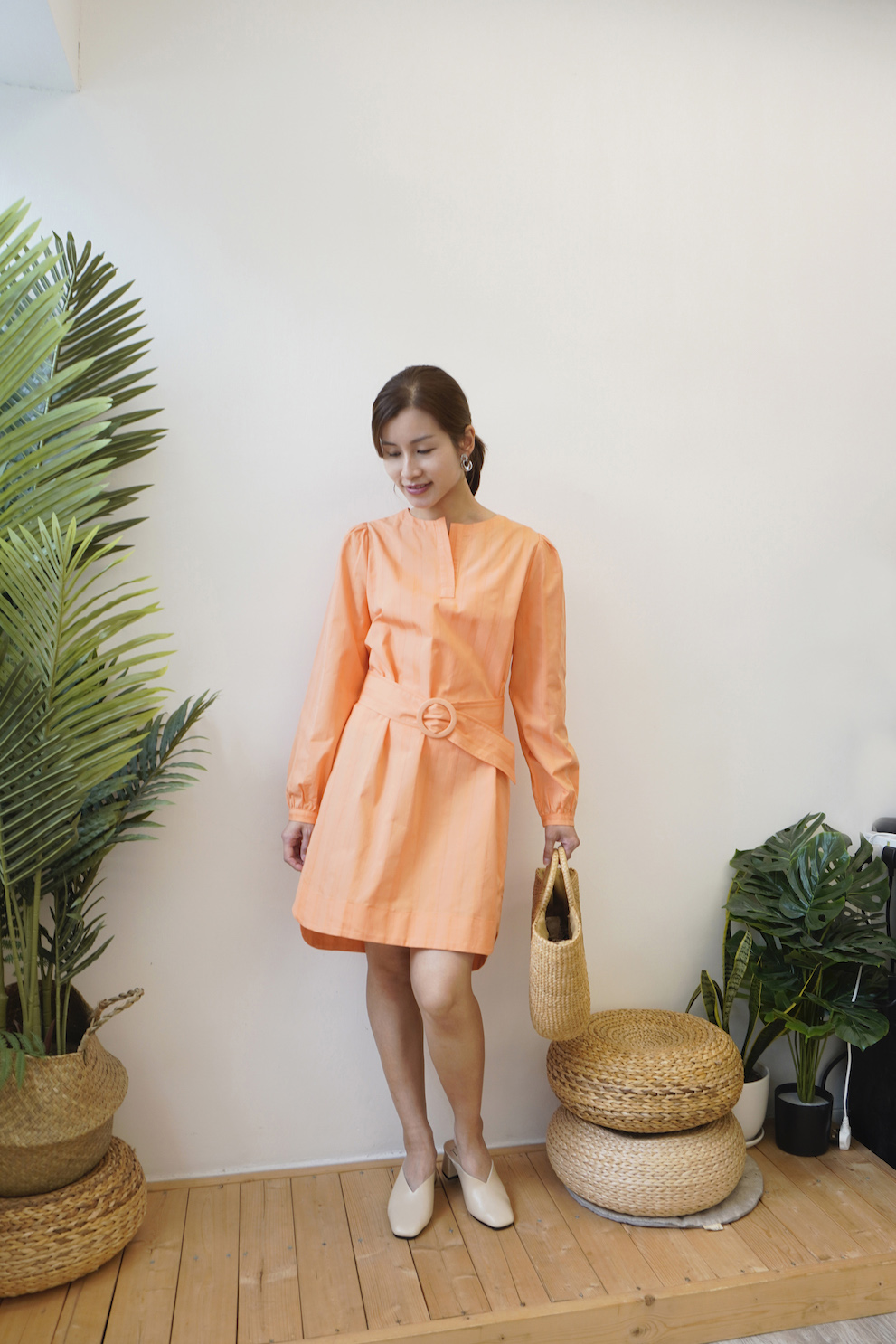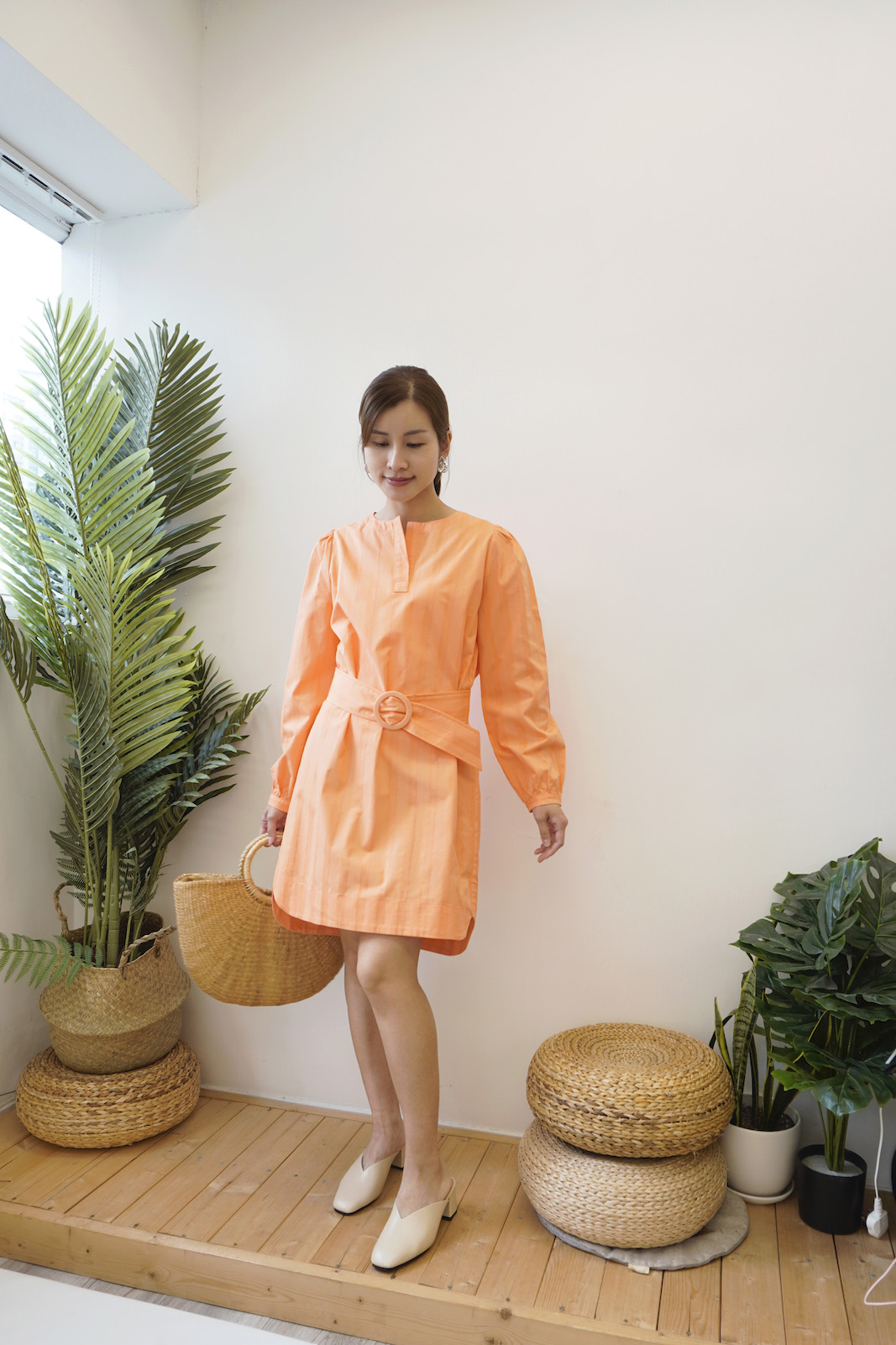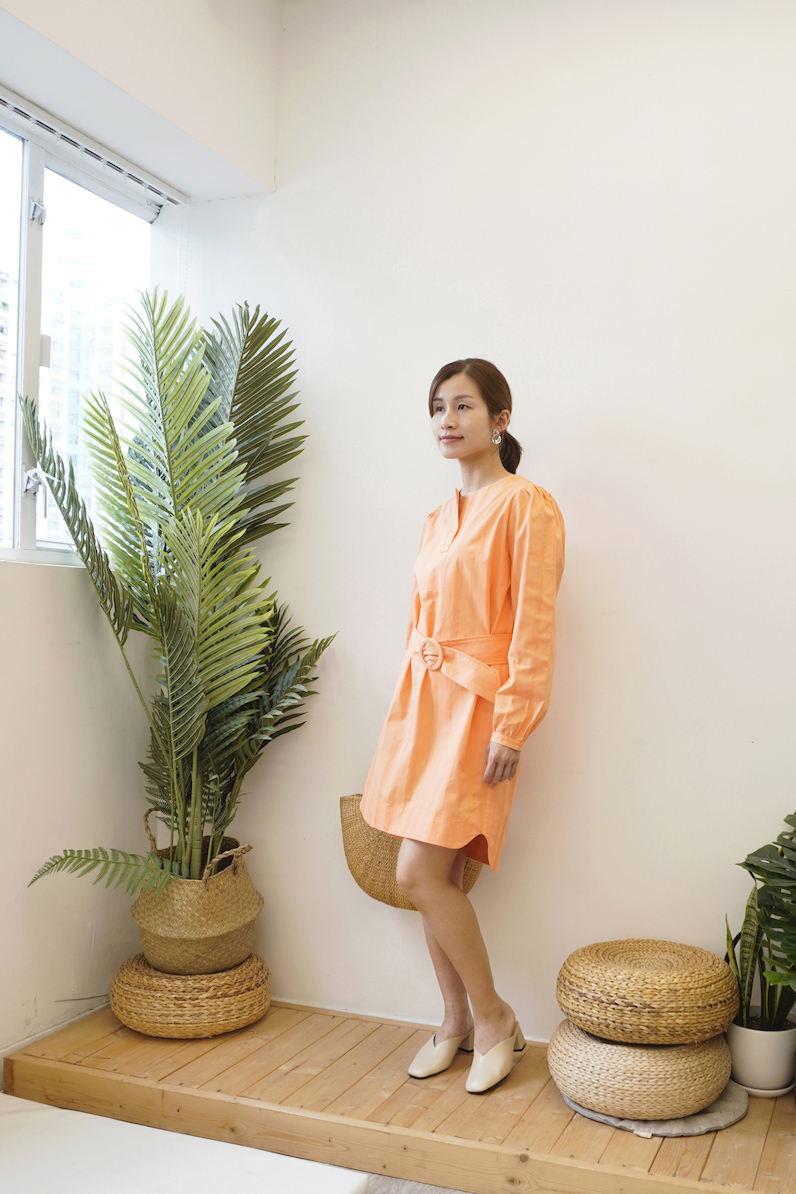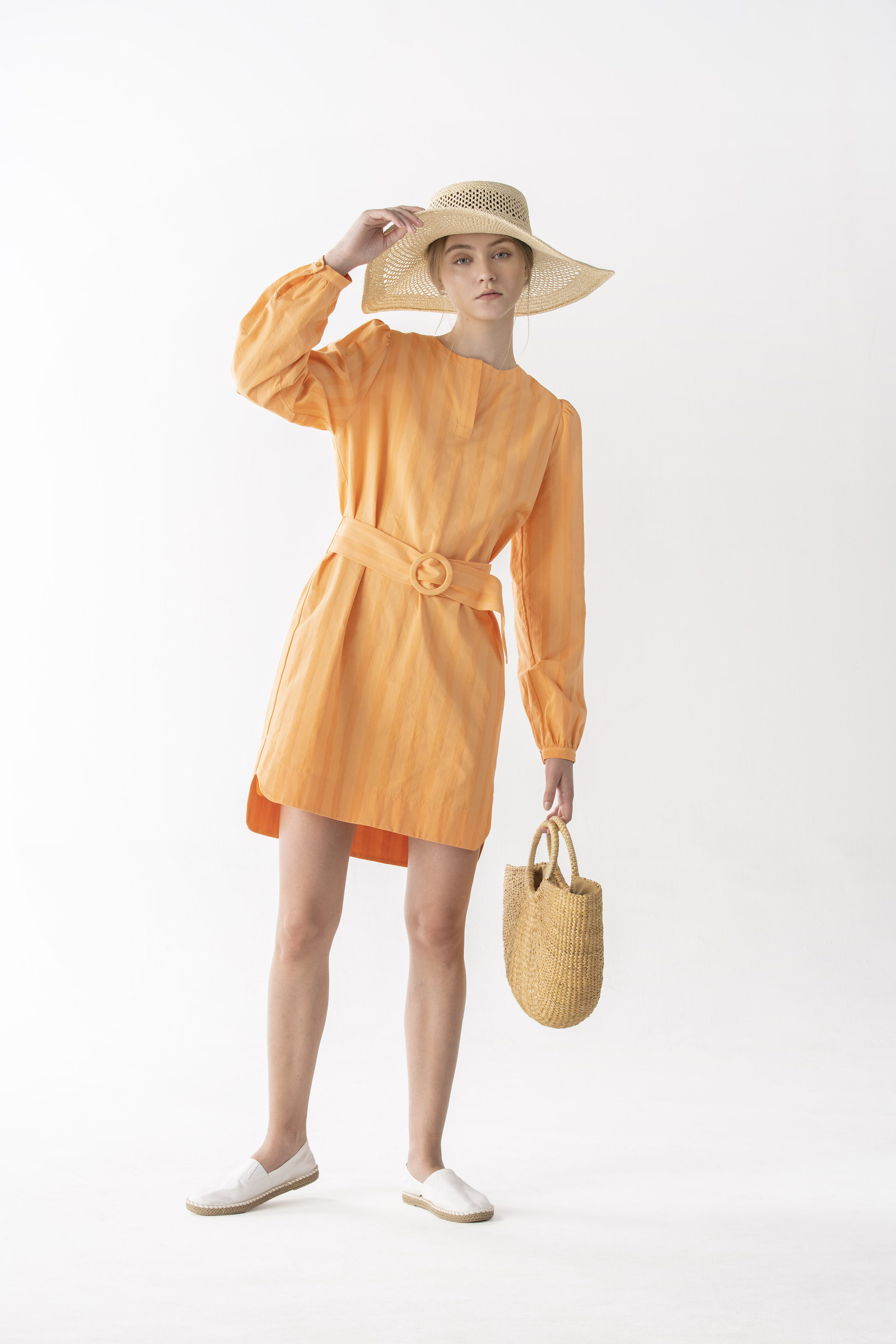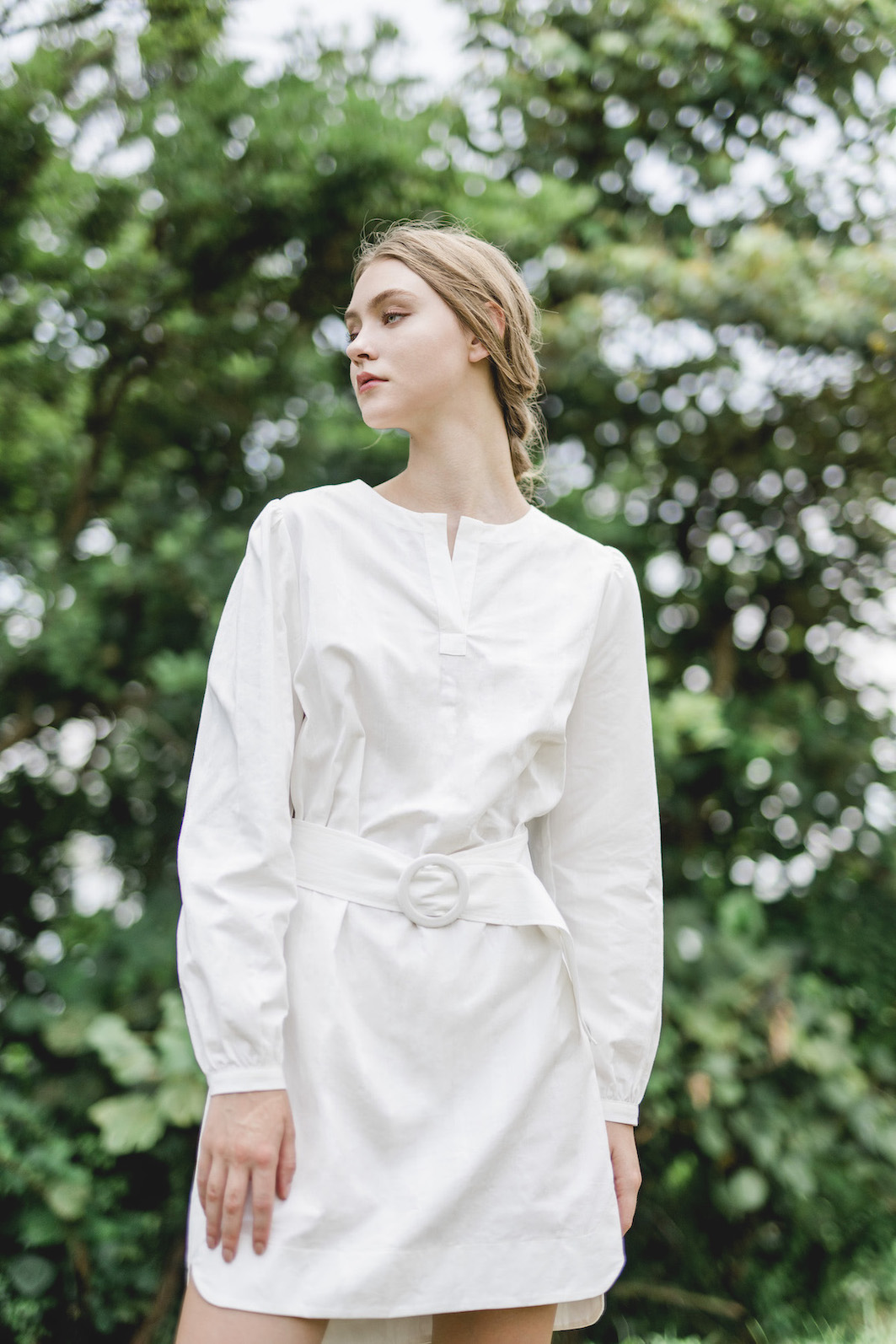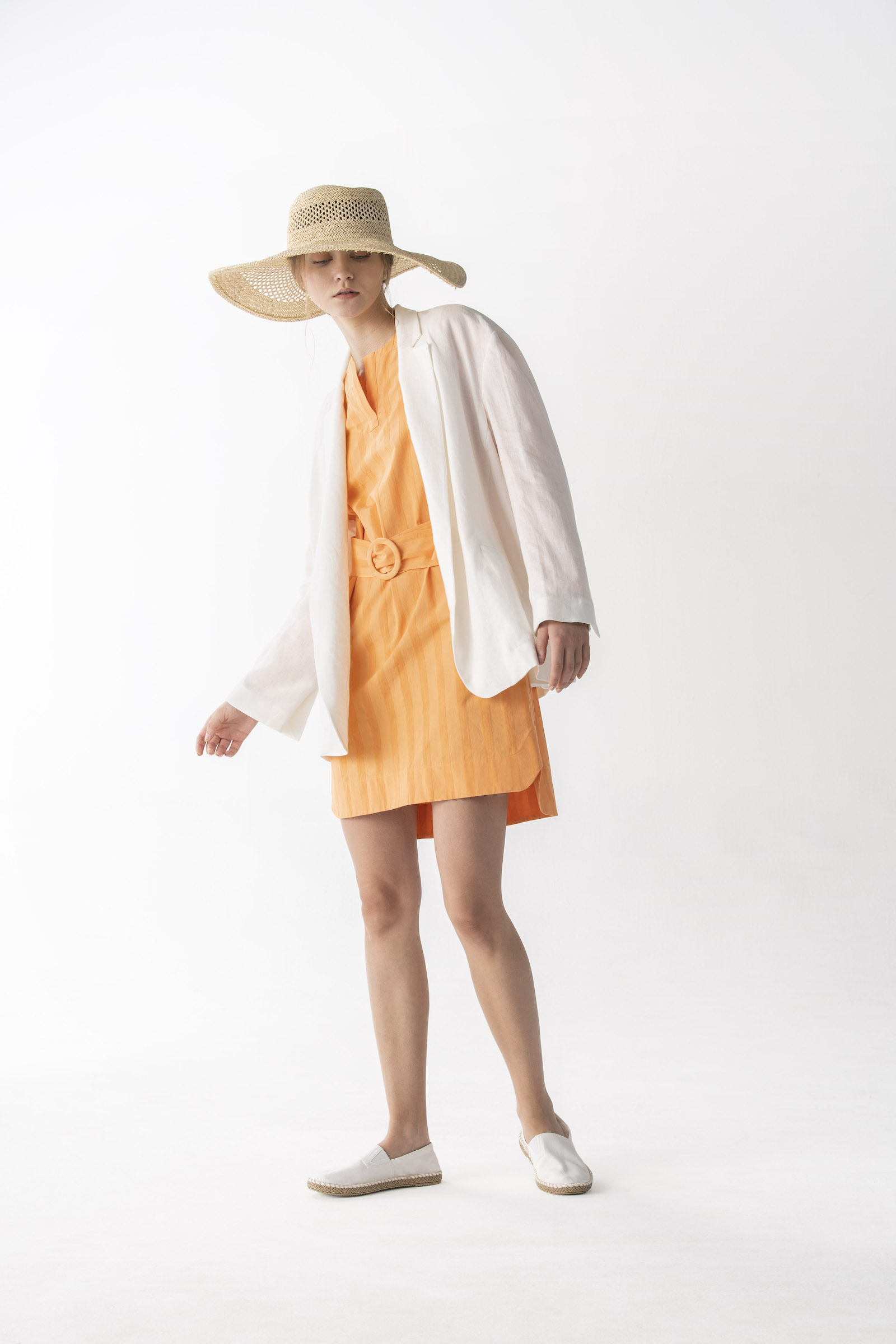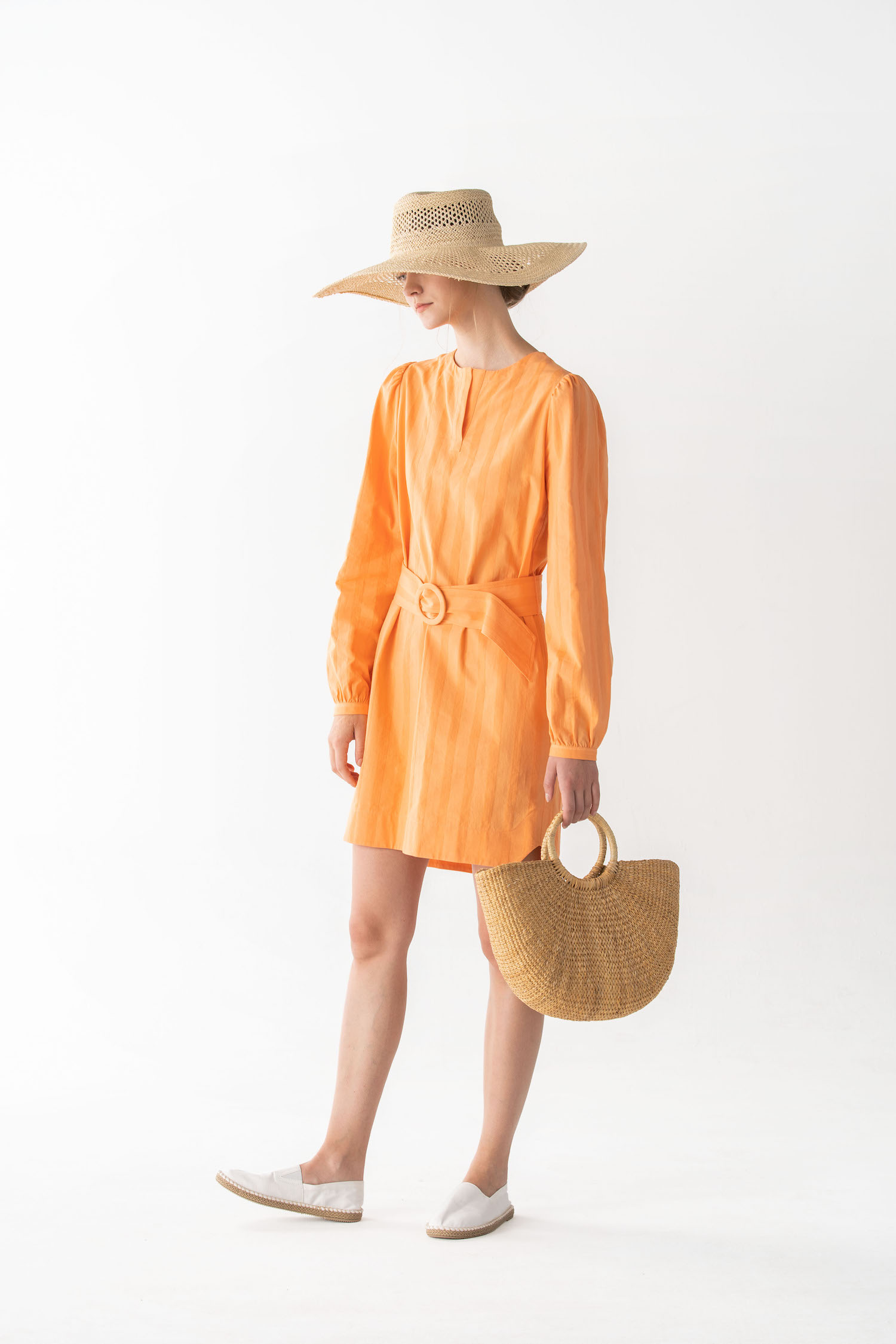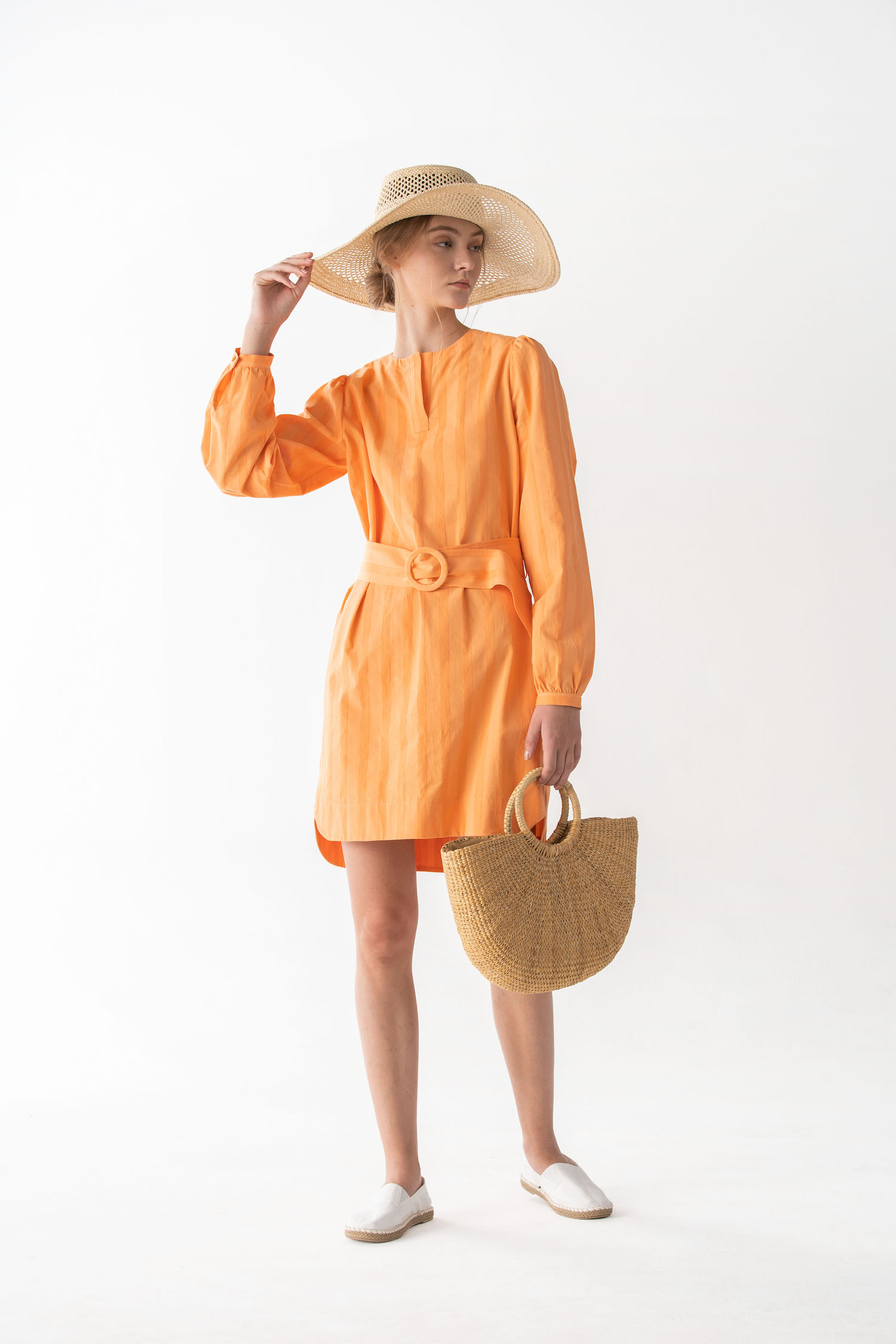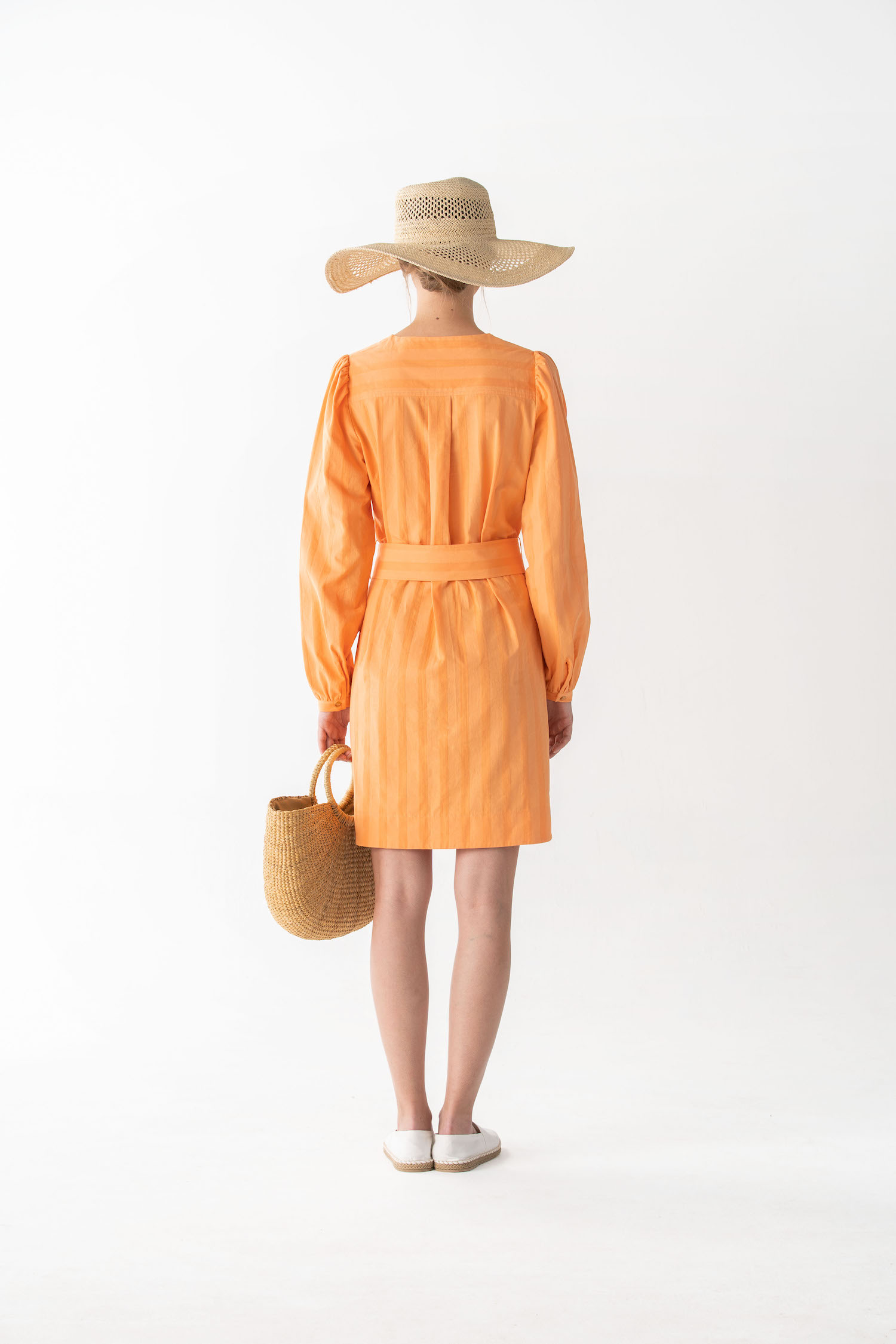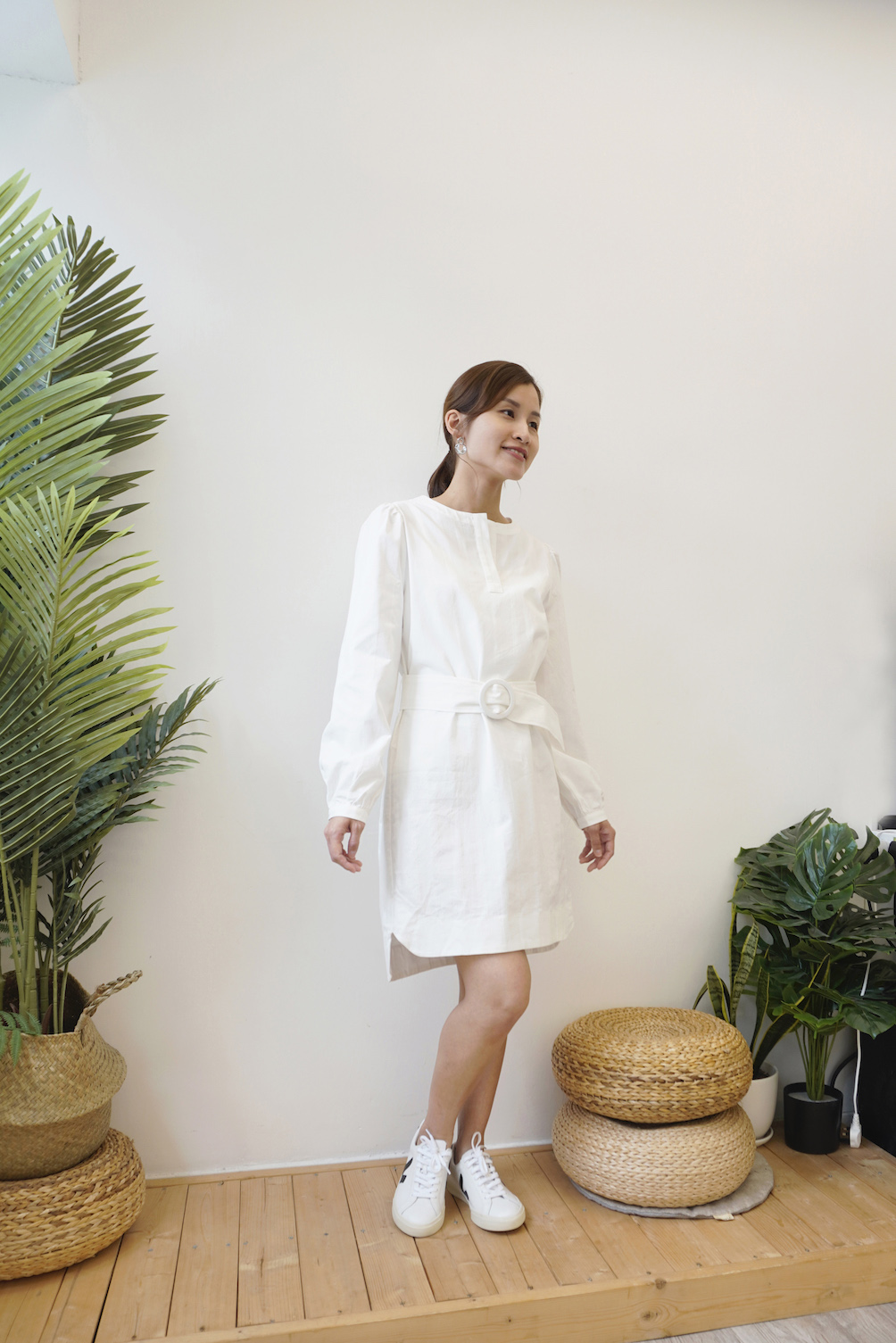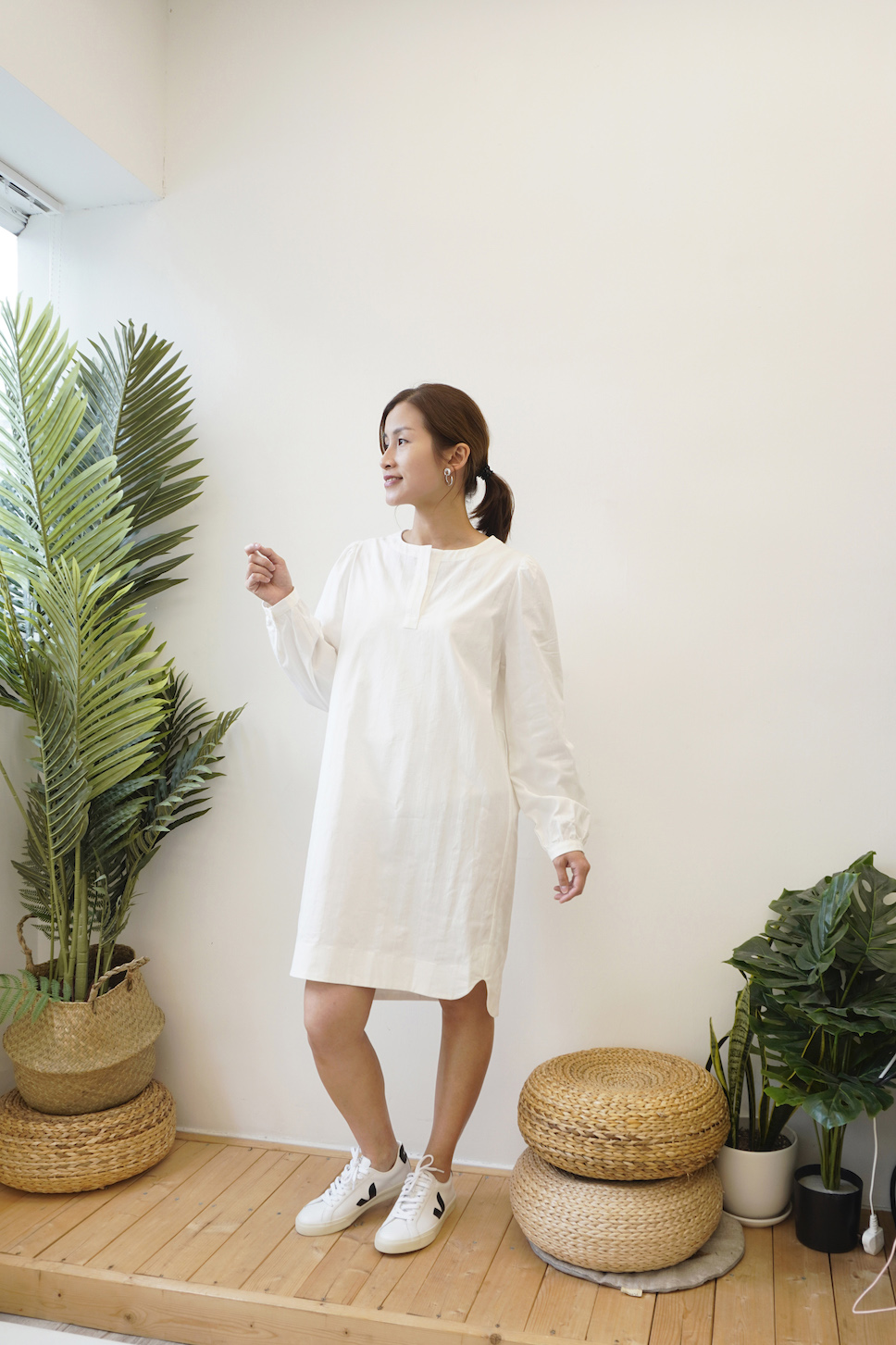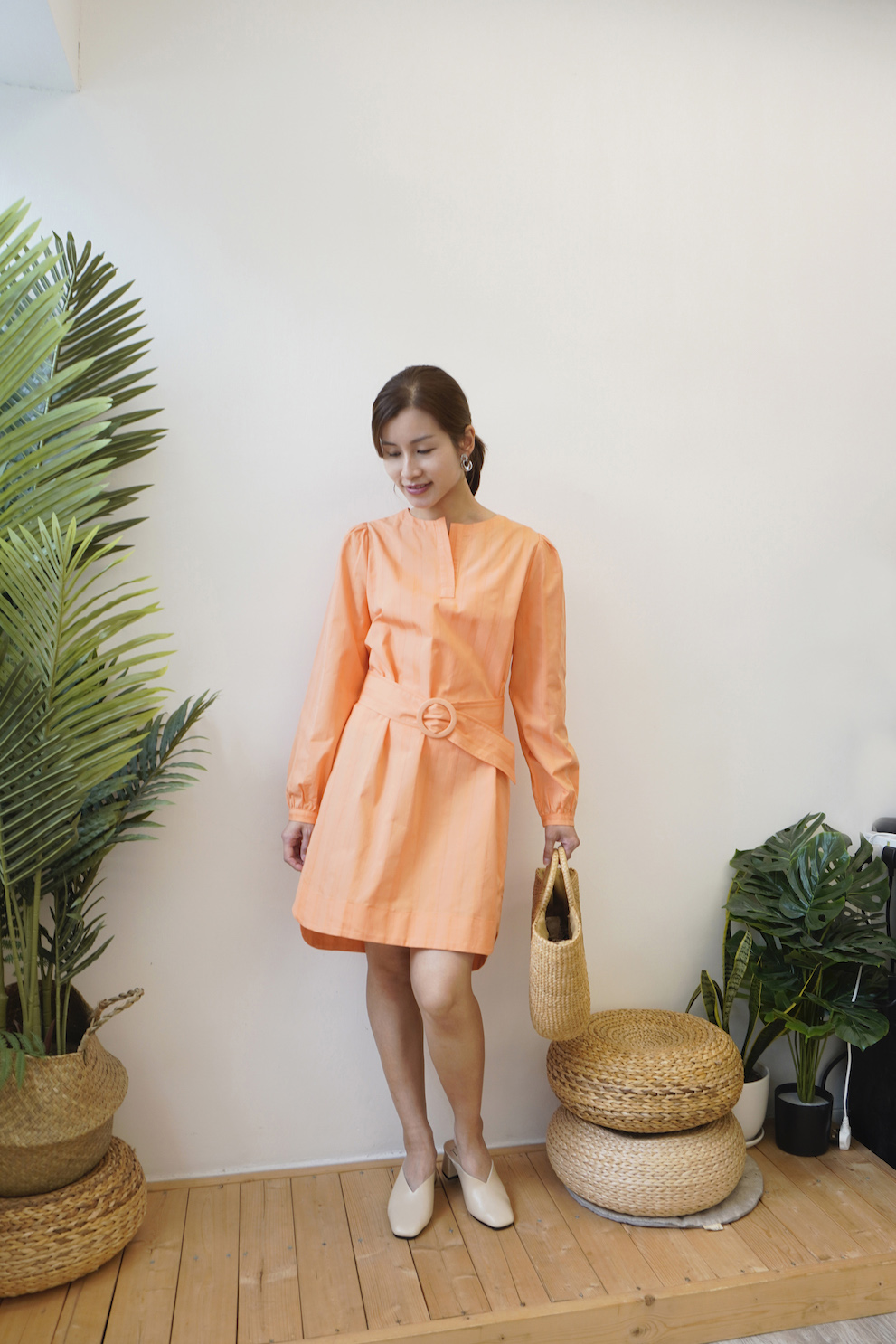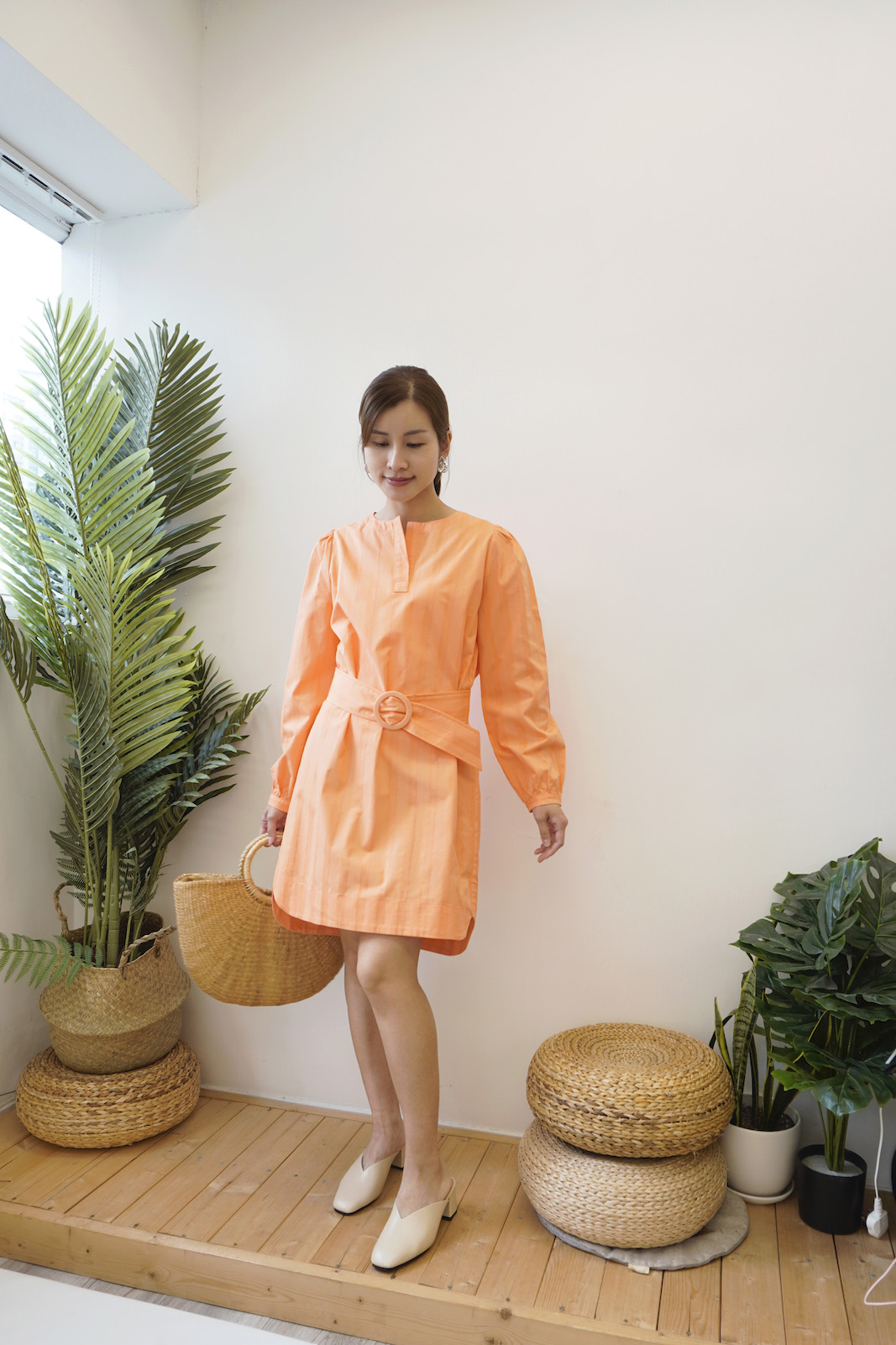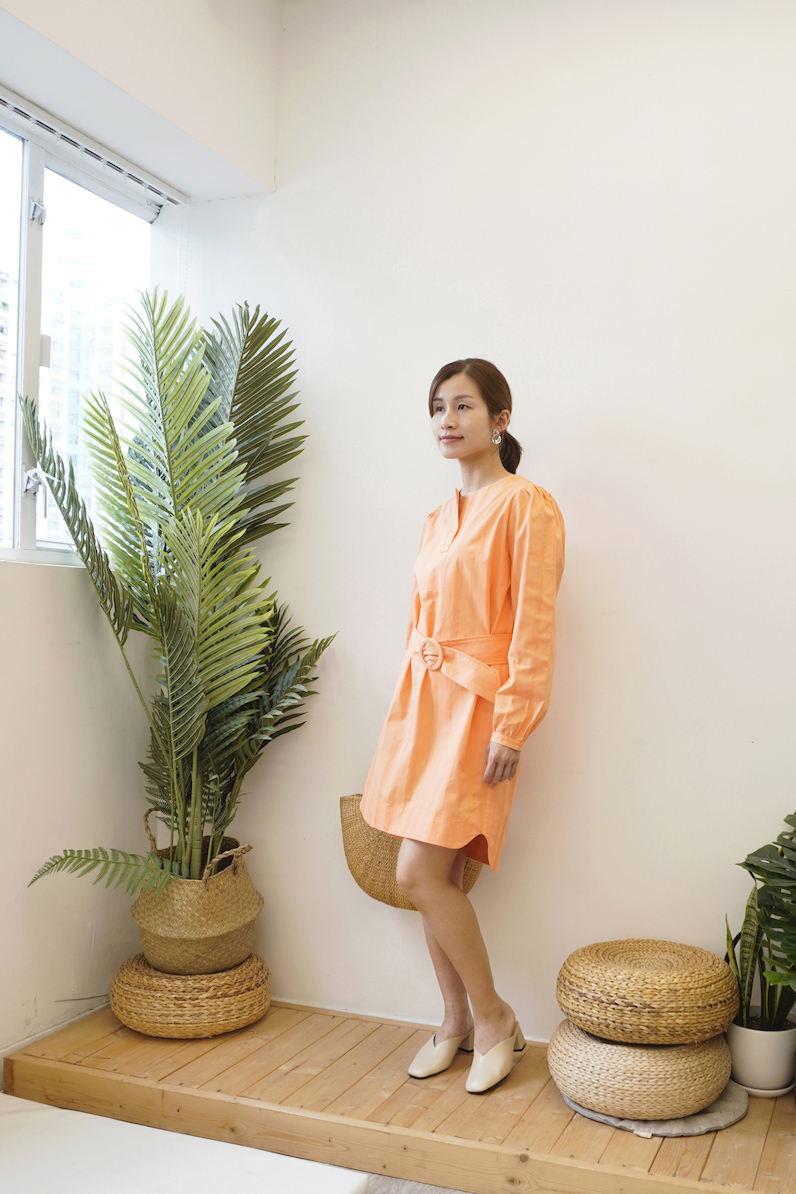 Japanese Organic Cotton Dress
有機棉條子連衣裙(日本布)
HKD$850 HKD
描述
Crafted from Japan made stripe organic cotton fabric.
Easy fit and elegant. It can be either shift dress or just put on the buckled waist belt to create the waisted feminine look. The dress features gathered shoulder, gathered cuff and curvy hem design. Delights with subtle stripe pattern.
– Regular shoulder
– Loose fit
– Long-sleeve
– Above knee length
The fabric is weaved in Japan and the yarn is GOTS certified organic cotton yarn made in India. Organic cotton is very much more environmental friendly than conventional cotton which consume extra tones of water and give serious pollution to oceans.
由日本製有機棉布造,織有直條紋。這款簡約而知性。它可以是直身寬鬆款,也可以扣上腰帶上,盡顯女人味線條~
連衣裙肩部及袖口有美美碎褶細節,曲形裙腳設計又有修腿效果啊~有高貴白及活潑的橙色!
-正肩款
-寬鬆款
-長袖
-膝蓋以上長度
面料在日本織造,是GOTS認證有機棉。有機棉比傳統棉更加環保~傳統棉消耗額外的水,並對海洋造成不少污染。
---
Size 尺寸
(S) Small- Body length(Front/back) 身長(前/後)- 87.5/93 cm.  Chest 胸圍- 87 cm. Waist 腰圍- 104cm
(M) Medium- Body length(Front/back) 身長(前/後)- 90/95 cm.  Chest 胸圍- 91 cm. Waist 腰圍- 108cm
Model K height: 178cm.  Designer S height: 161 cm
*1cm= 0.394 Inches

Composition 布成份
100% Cotton