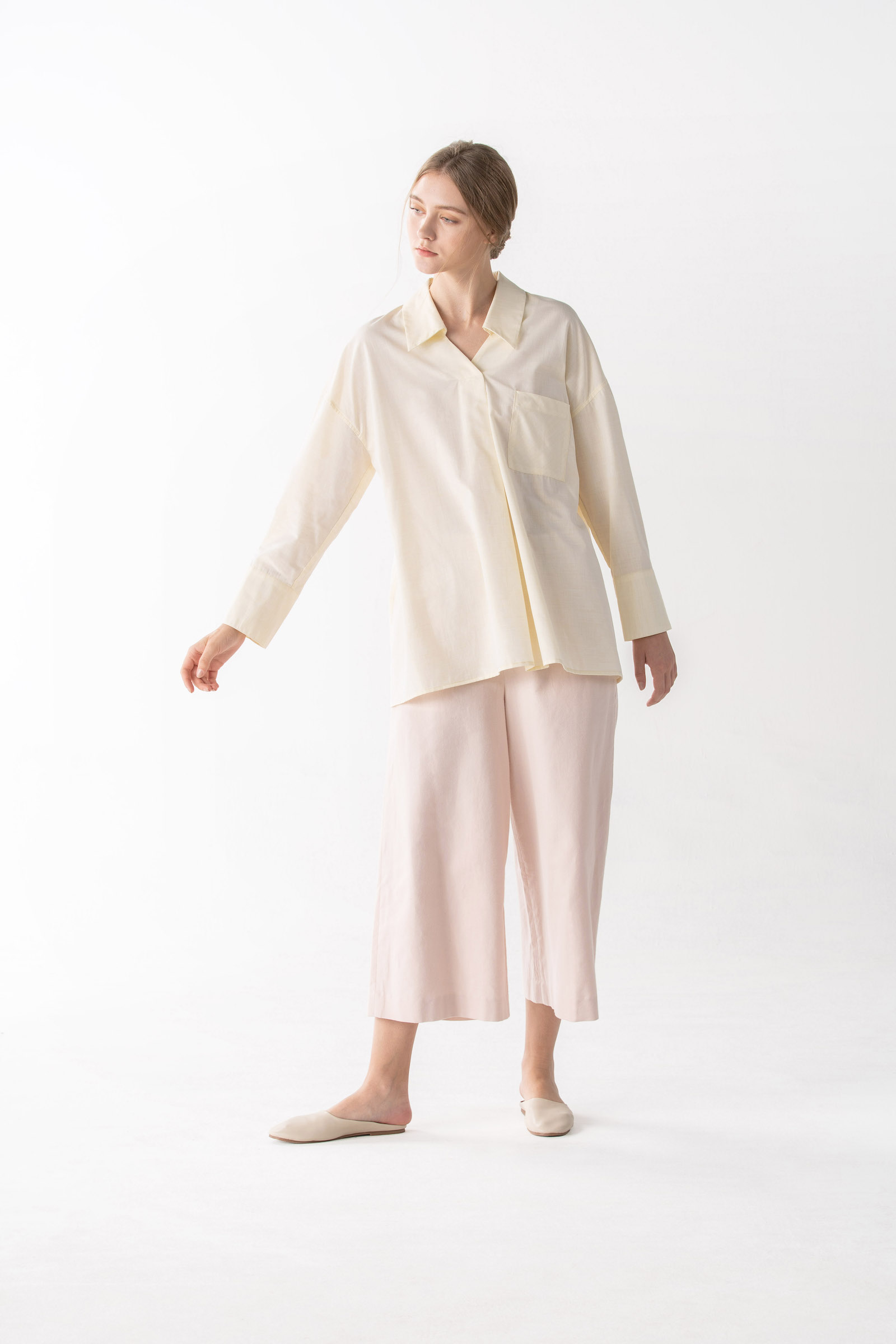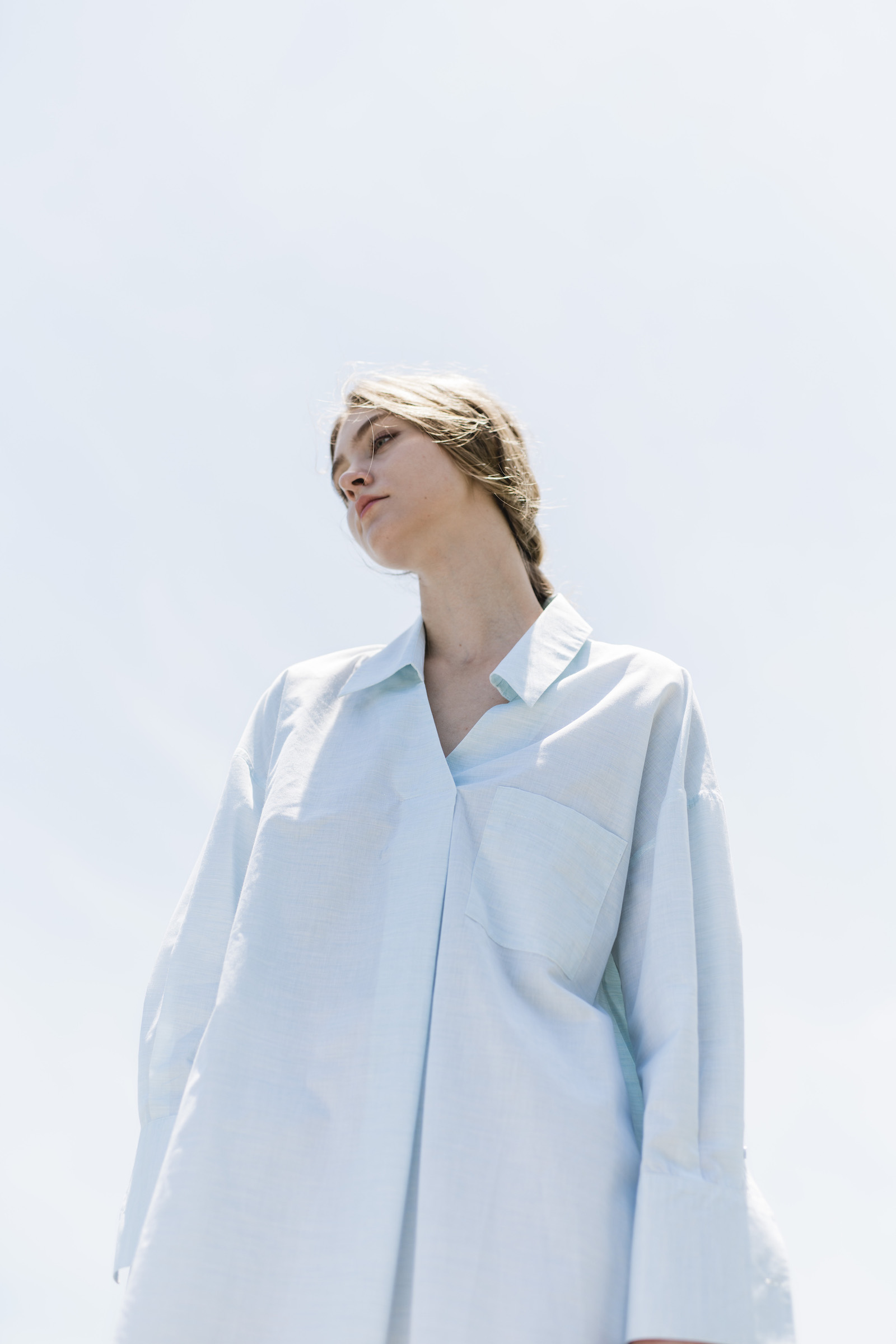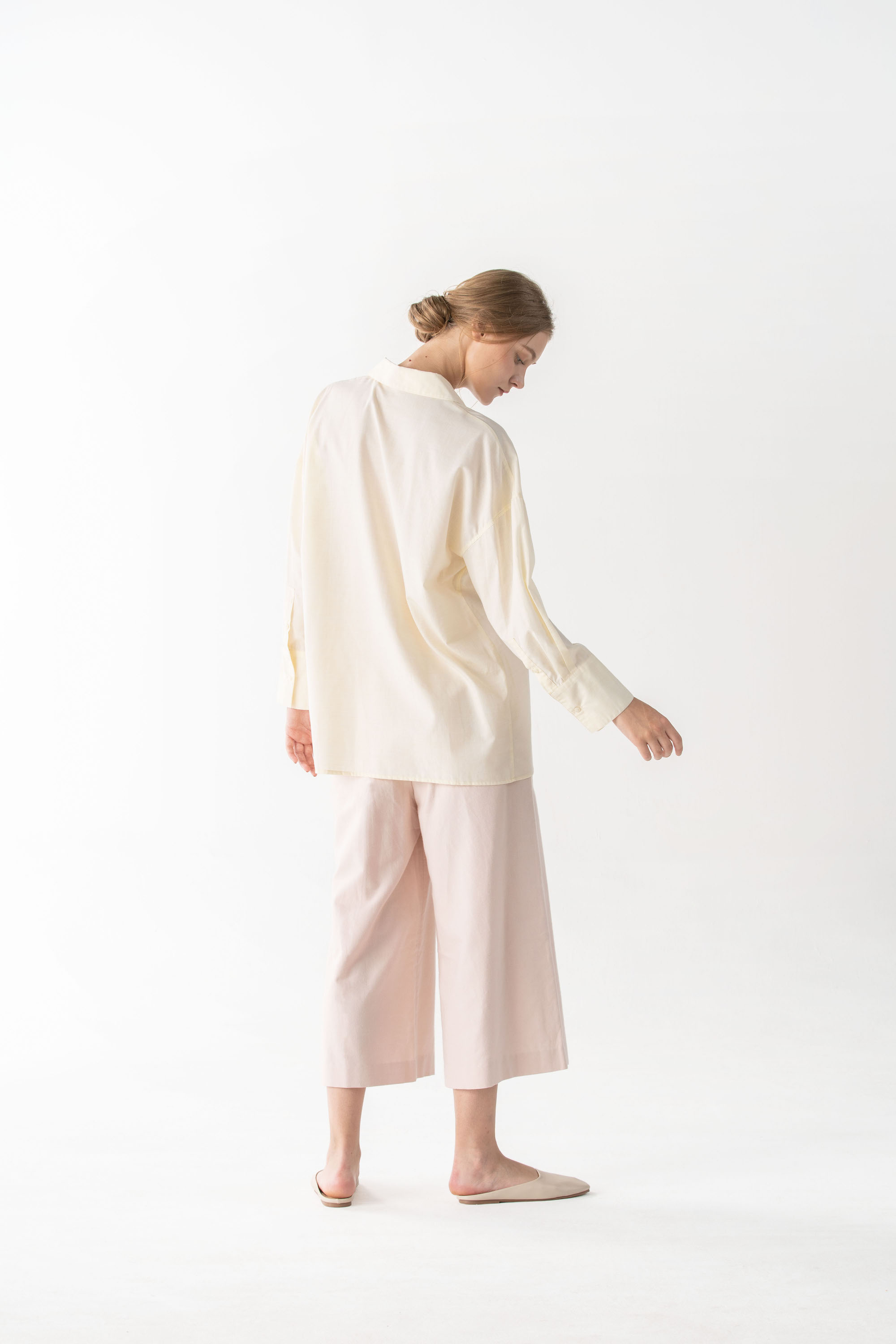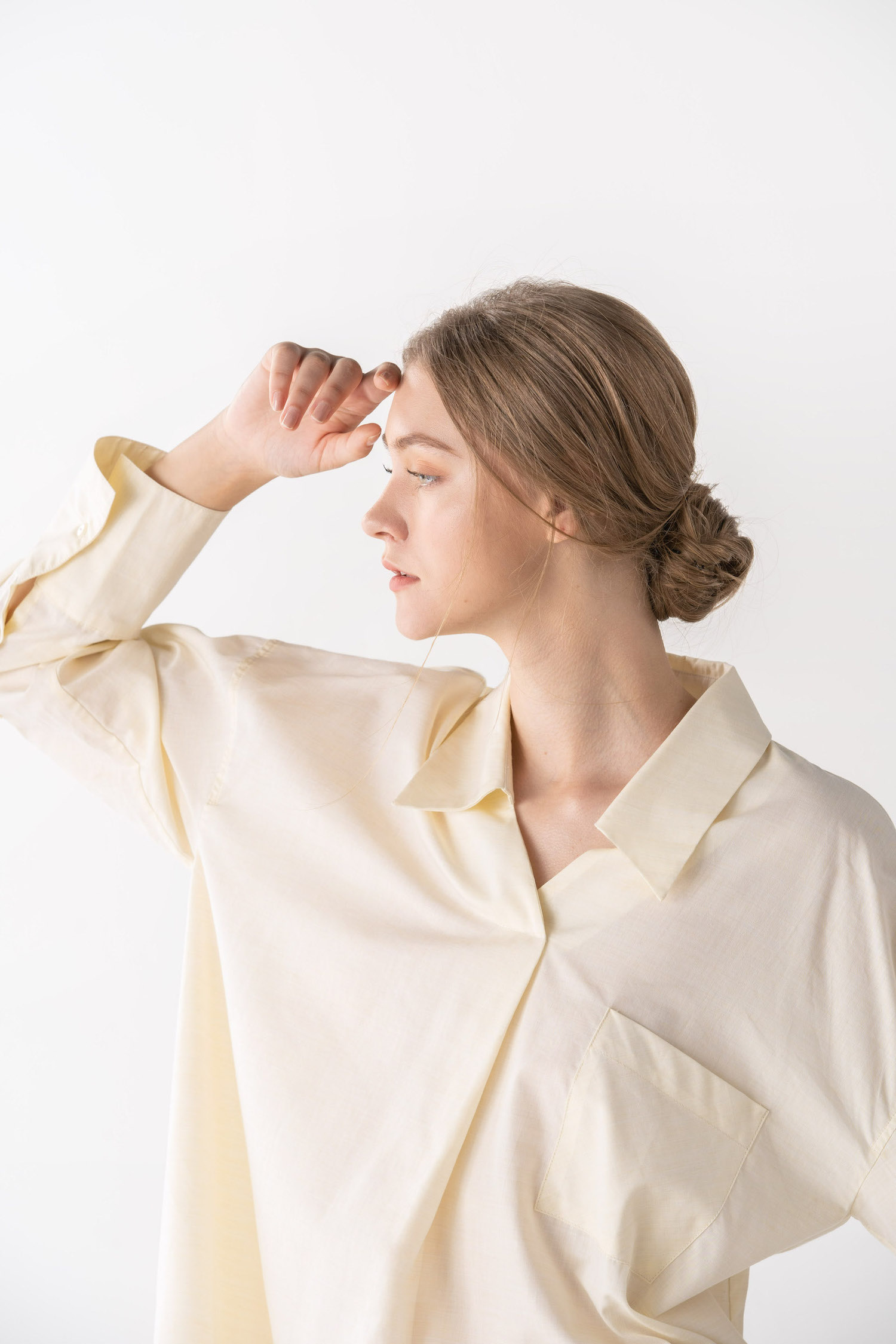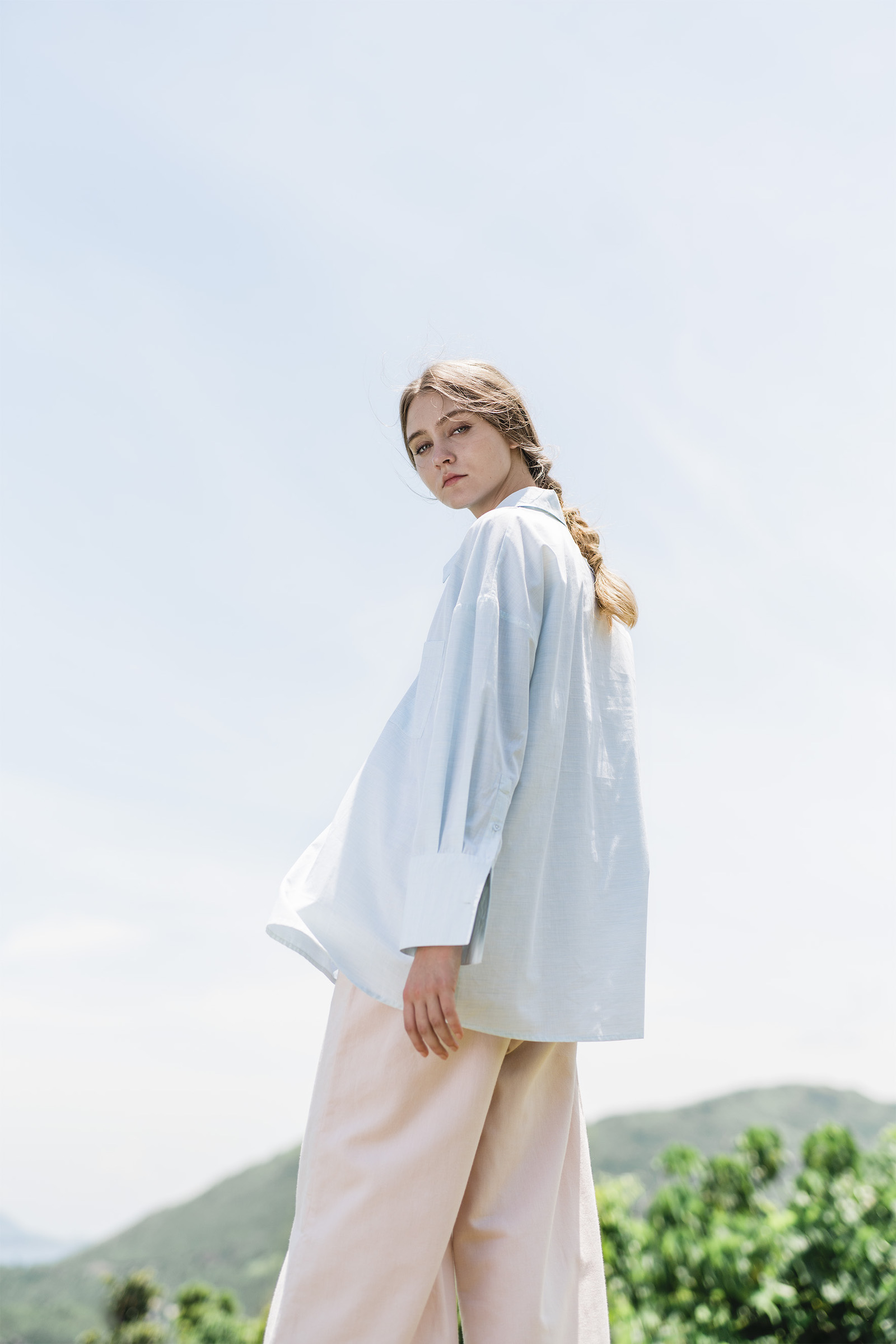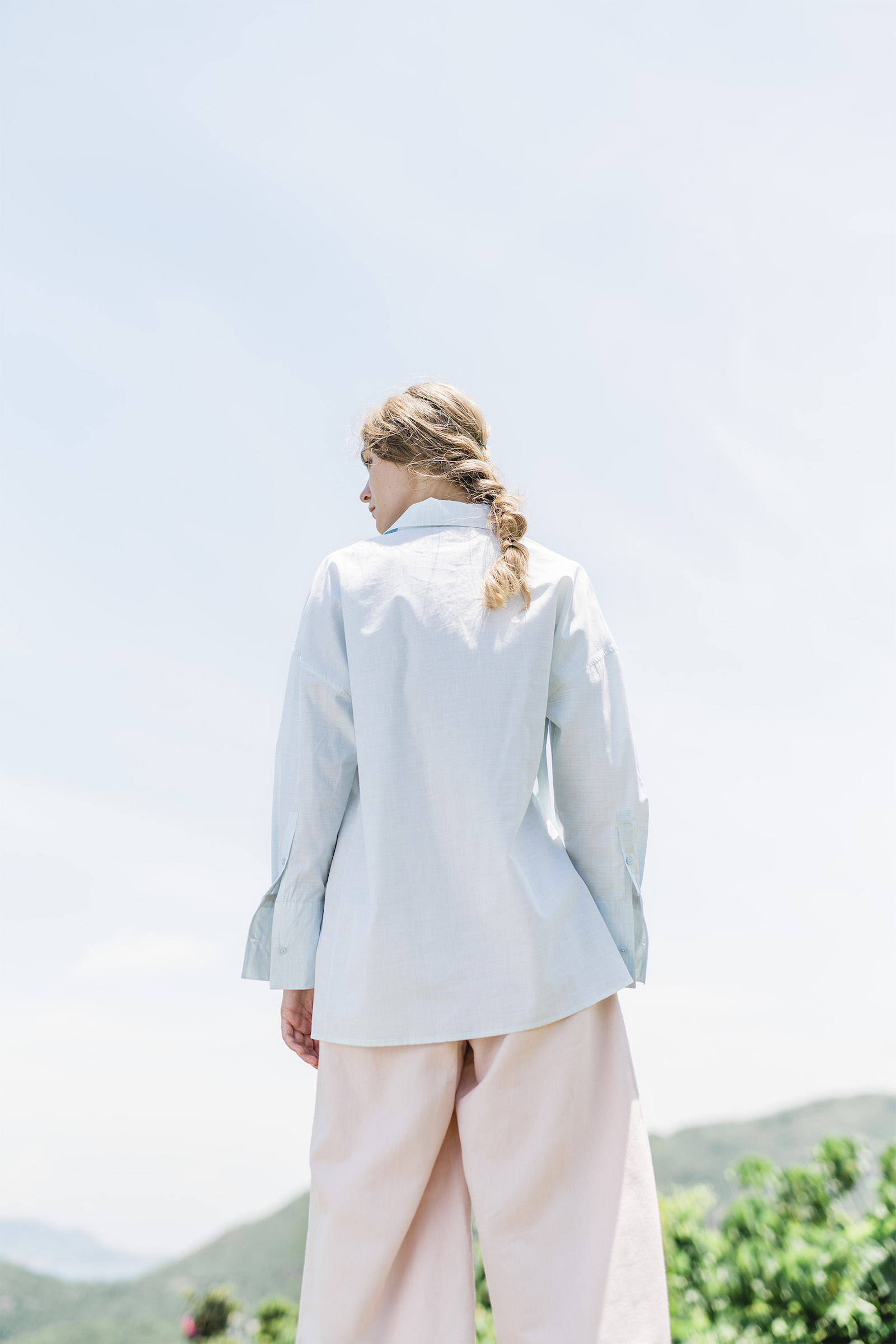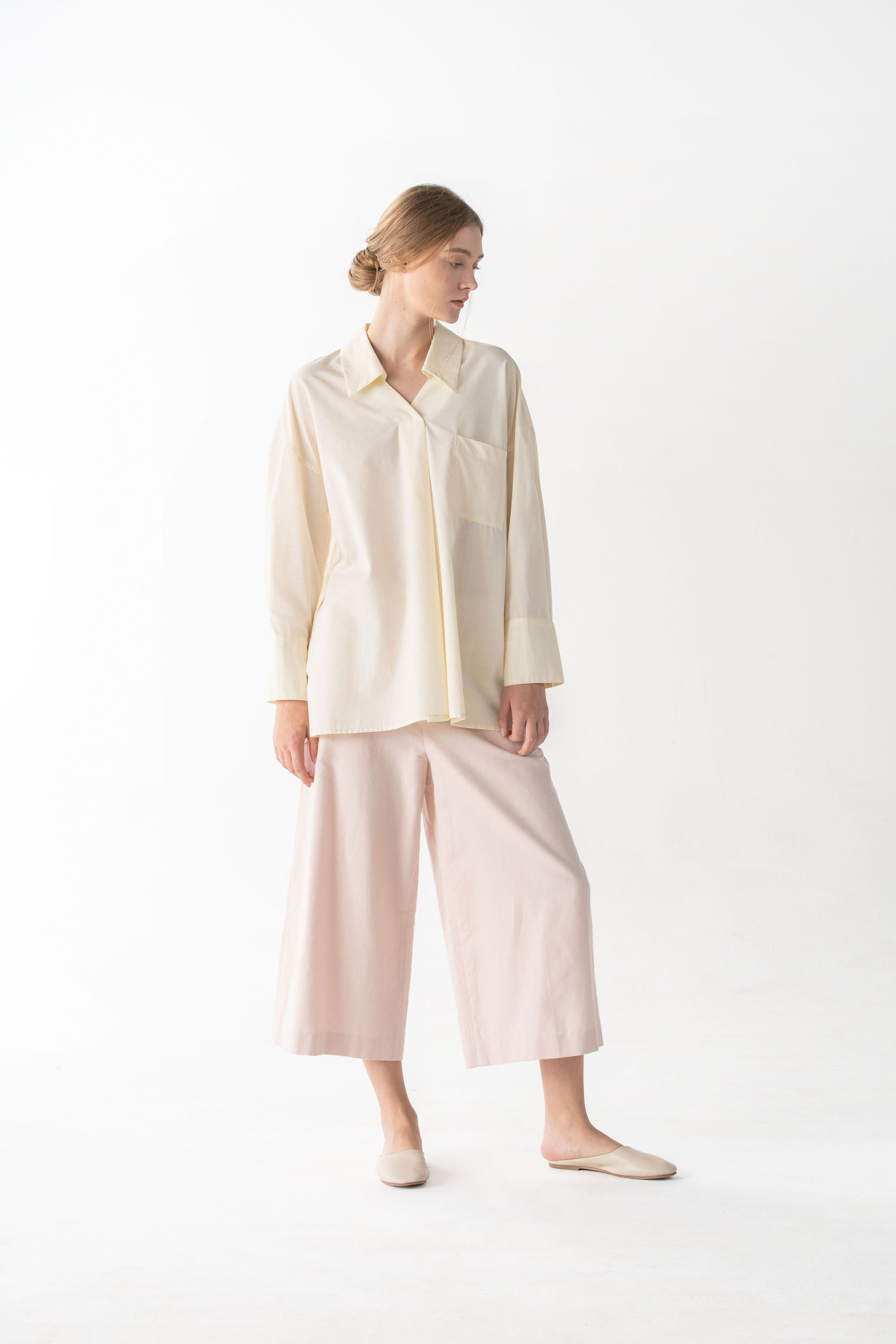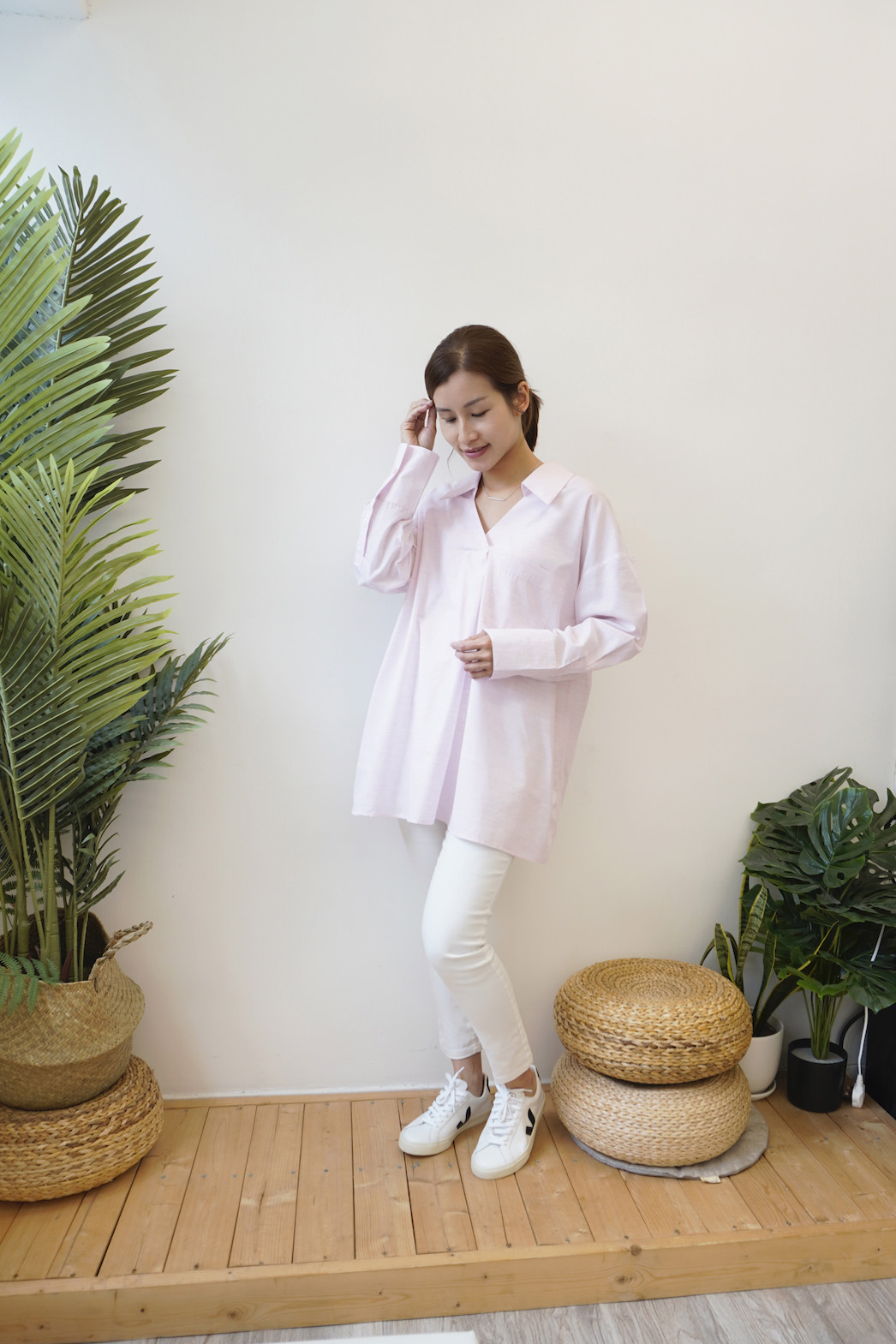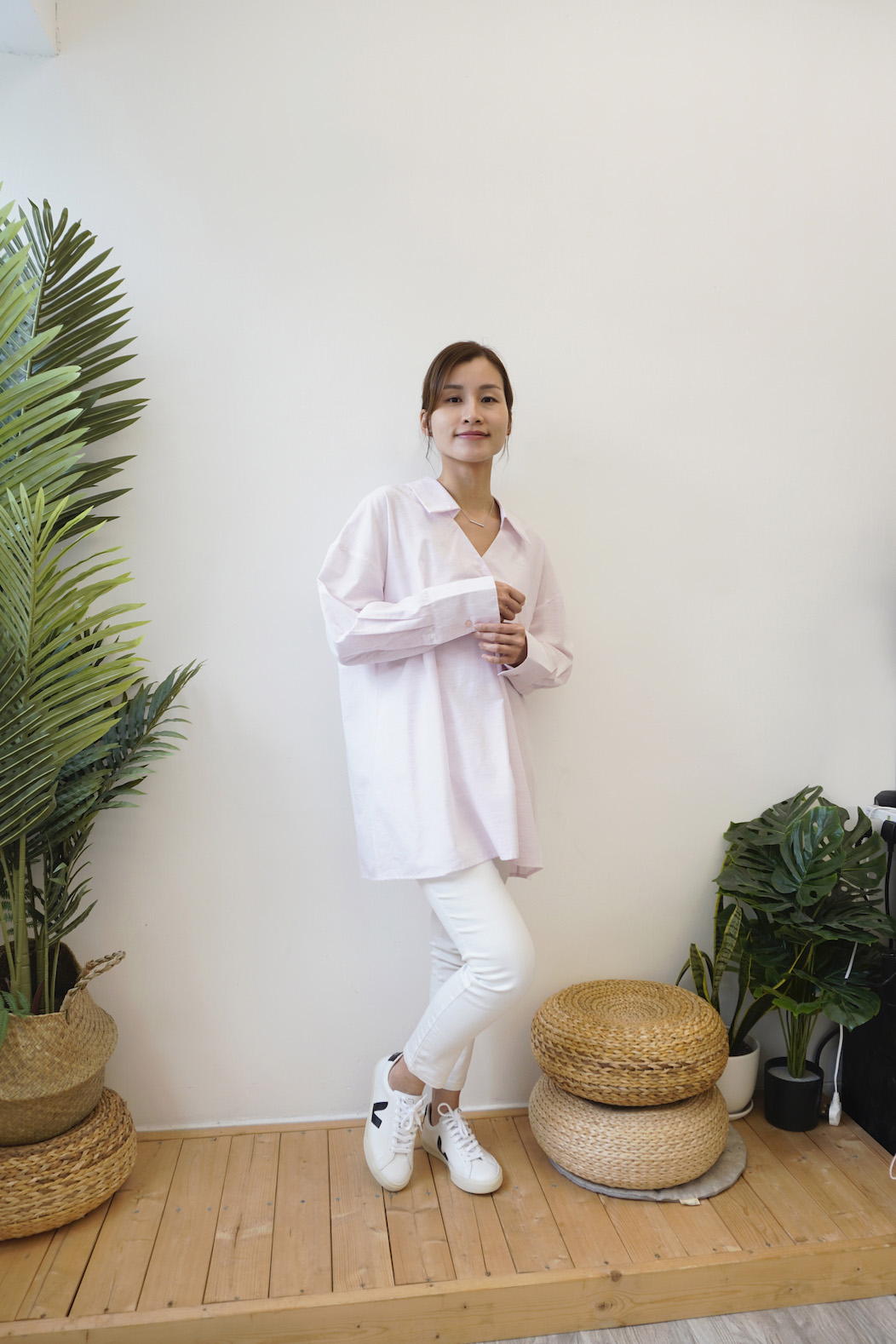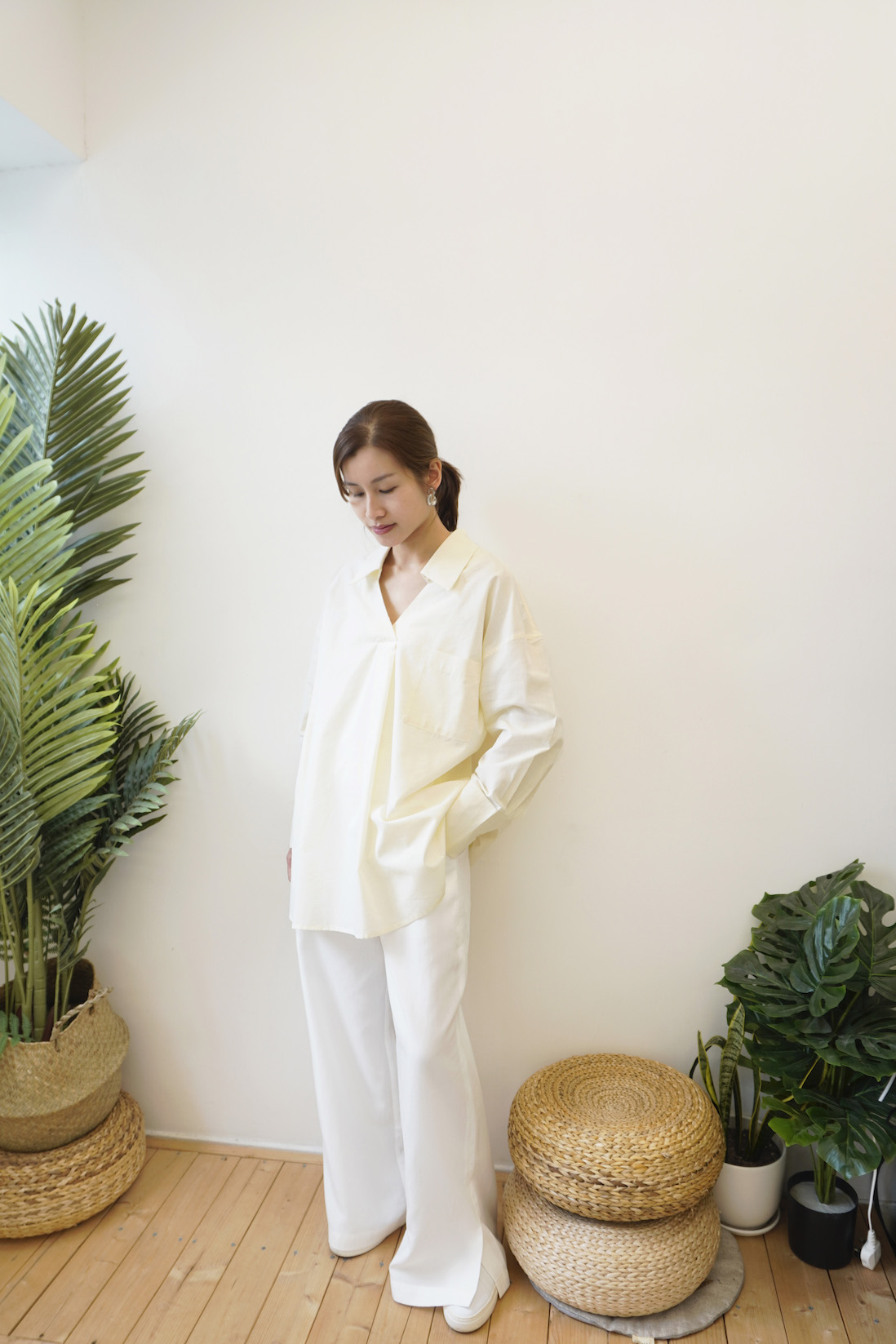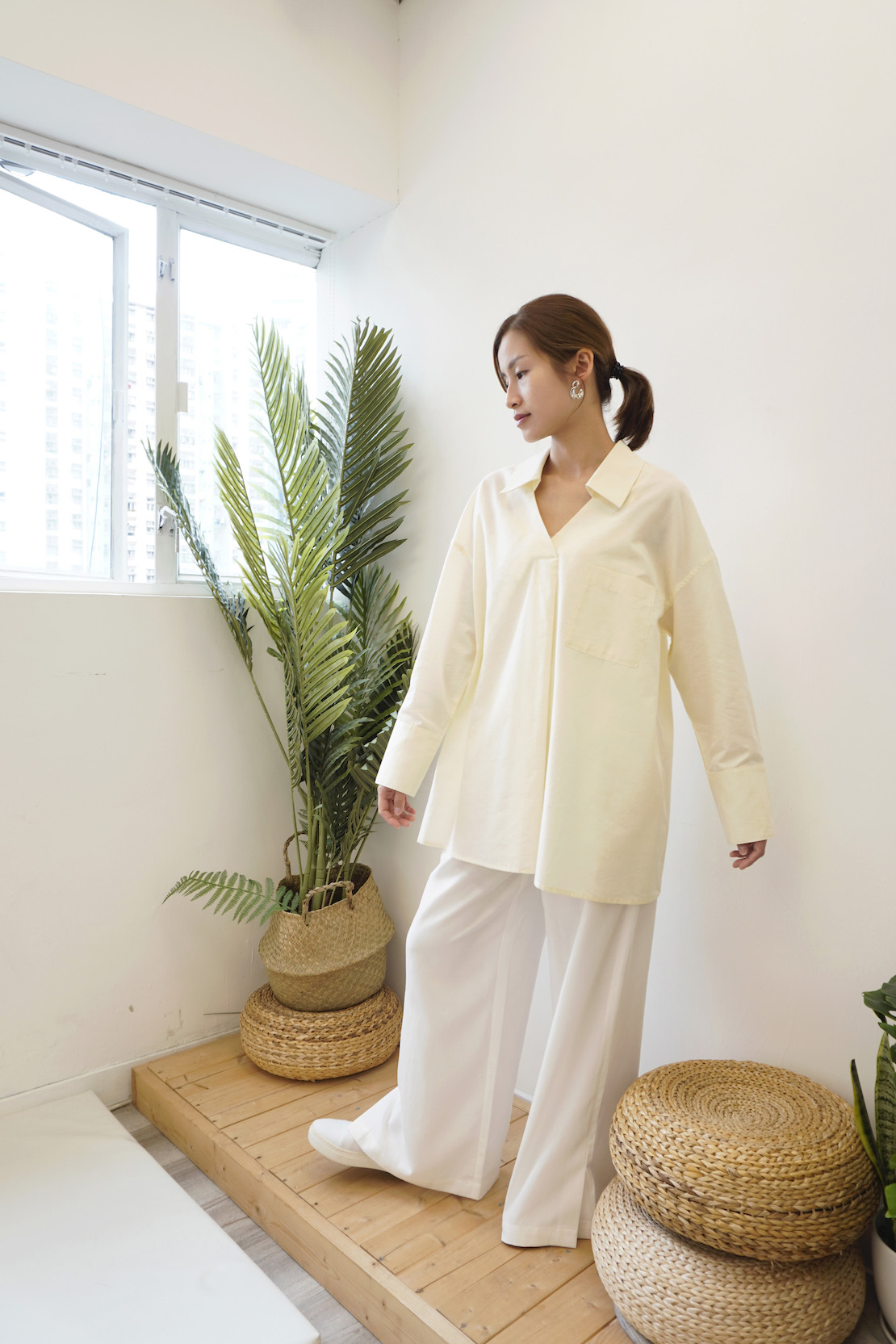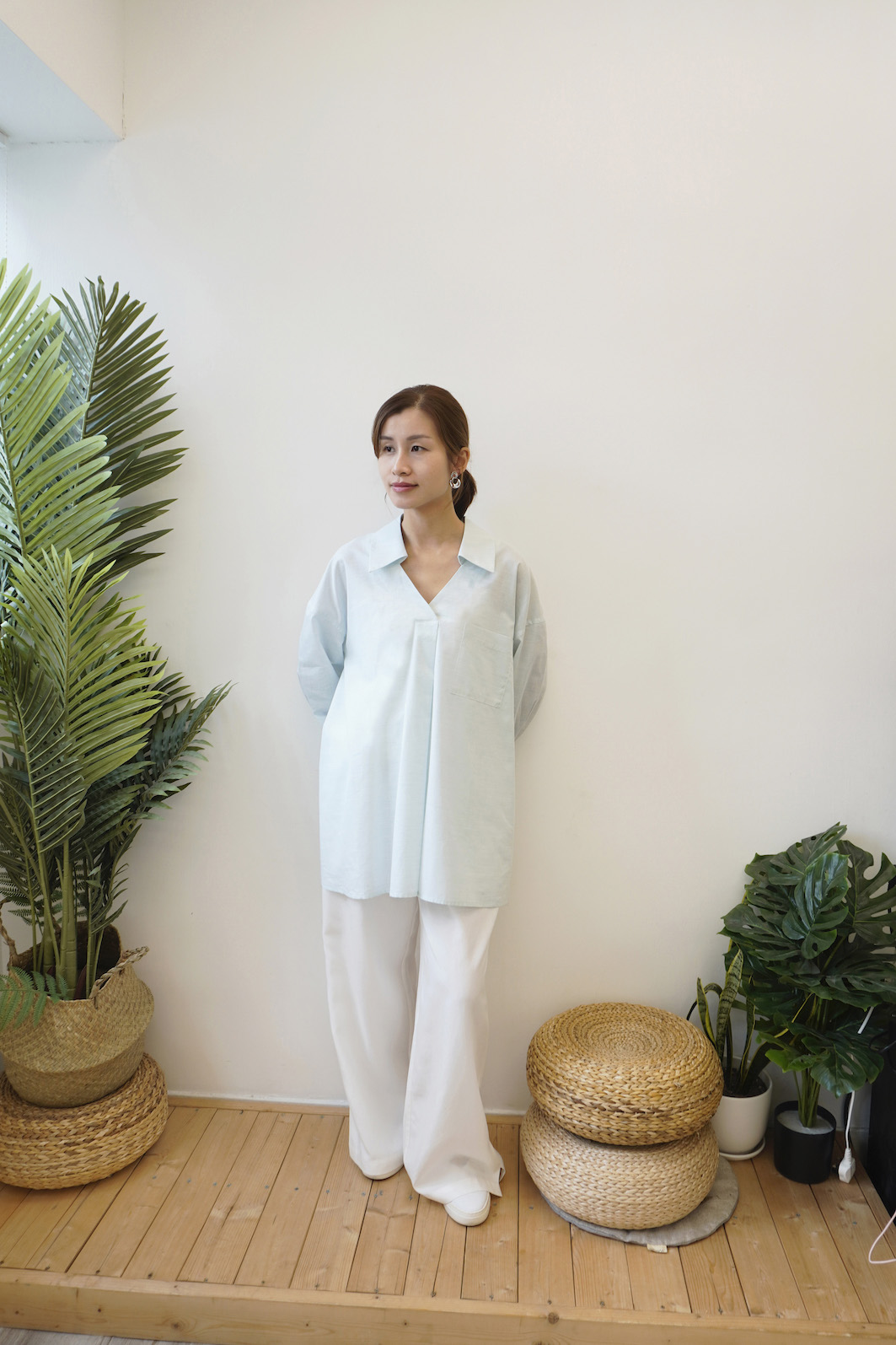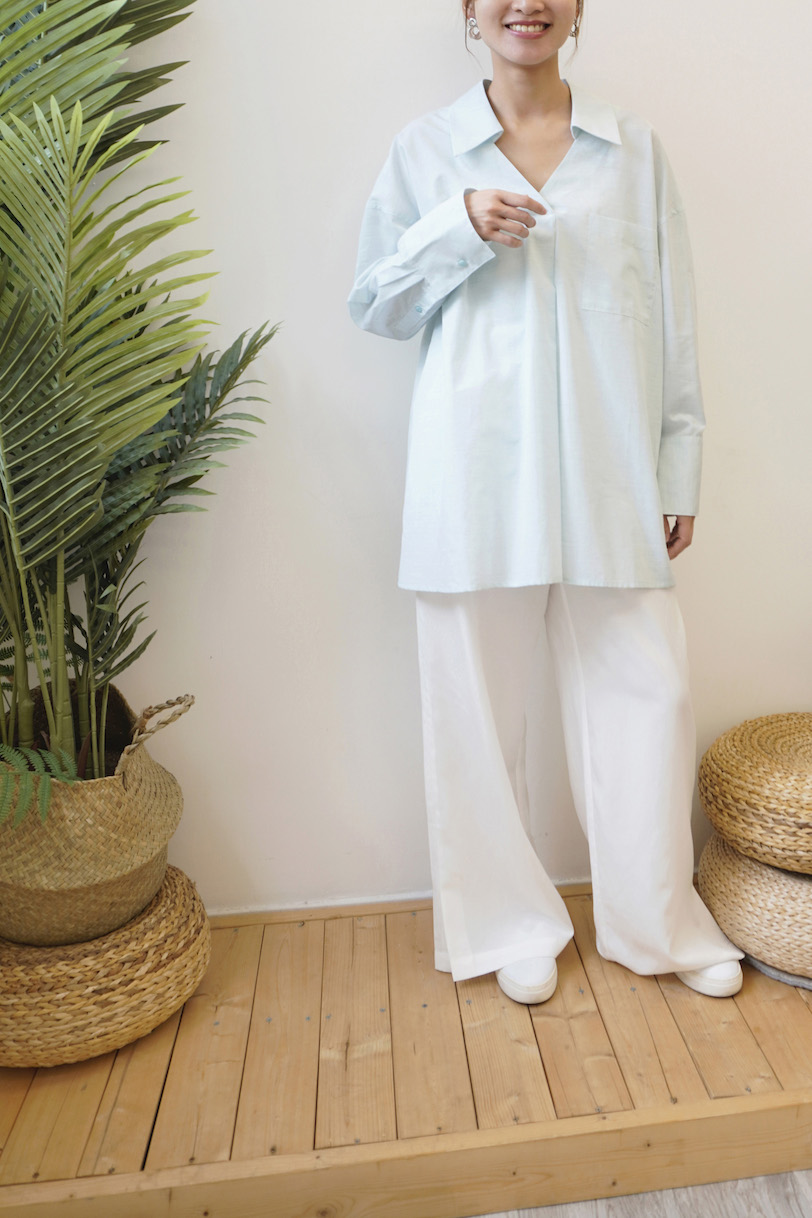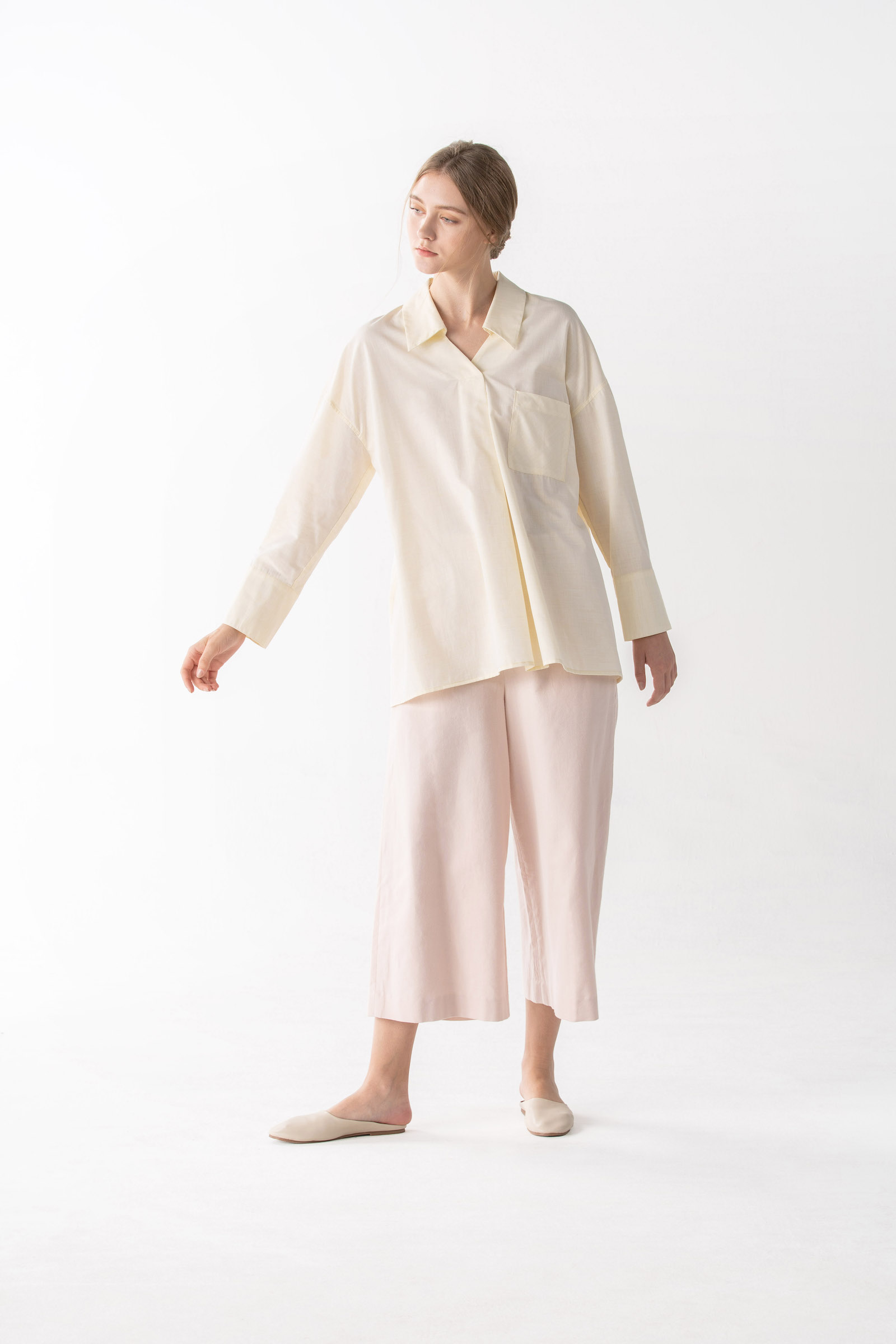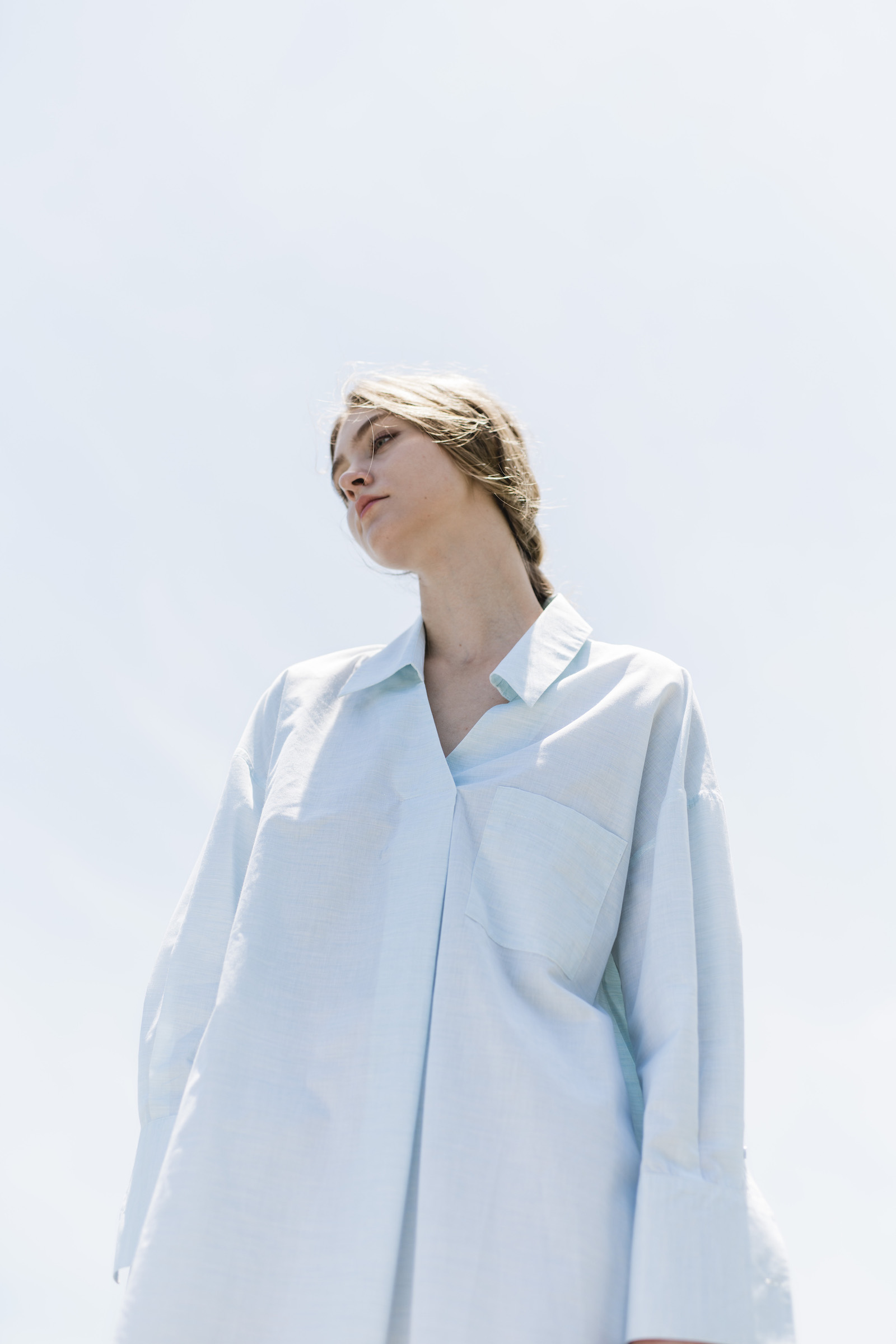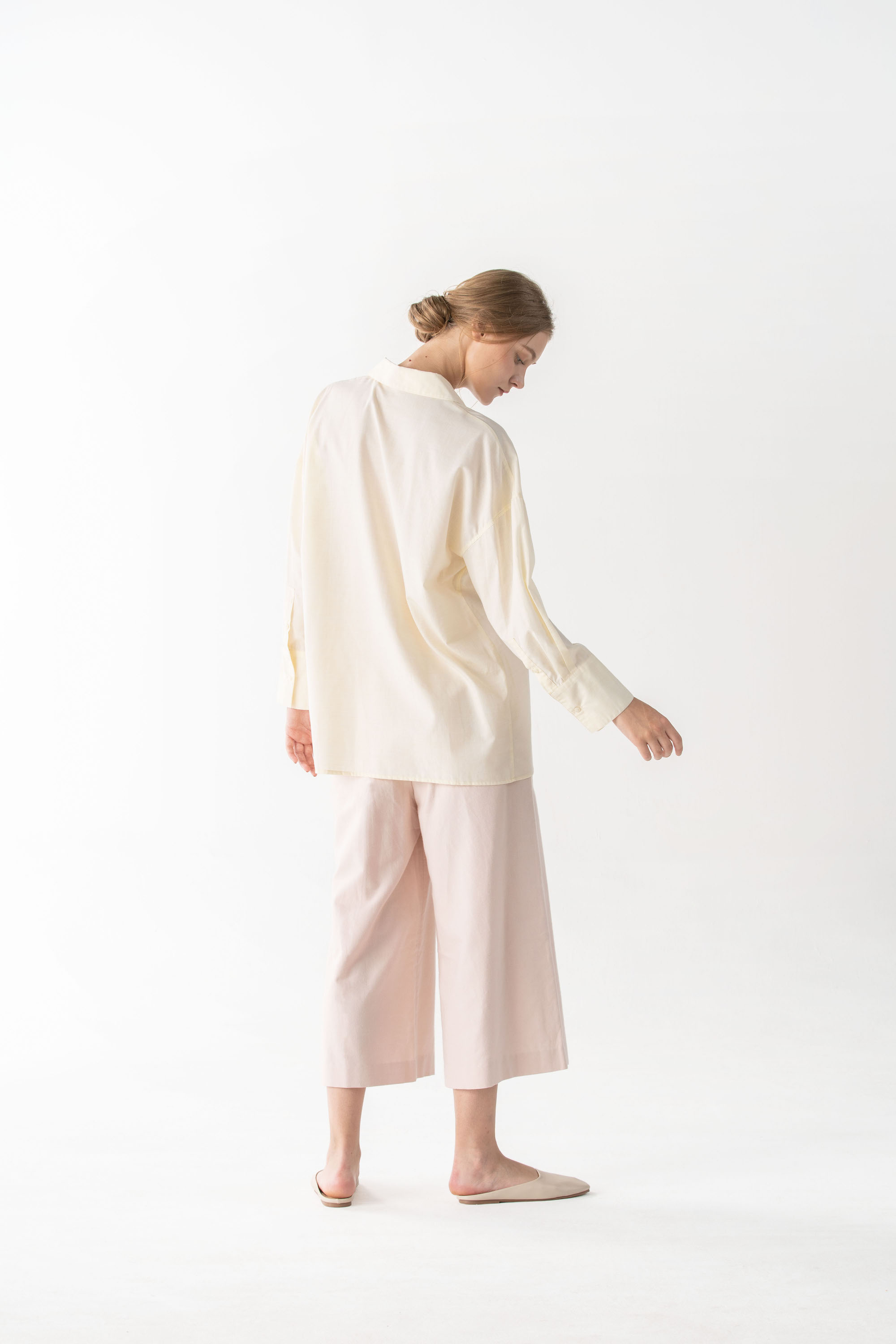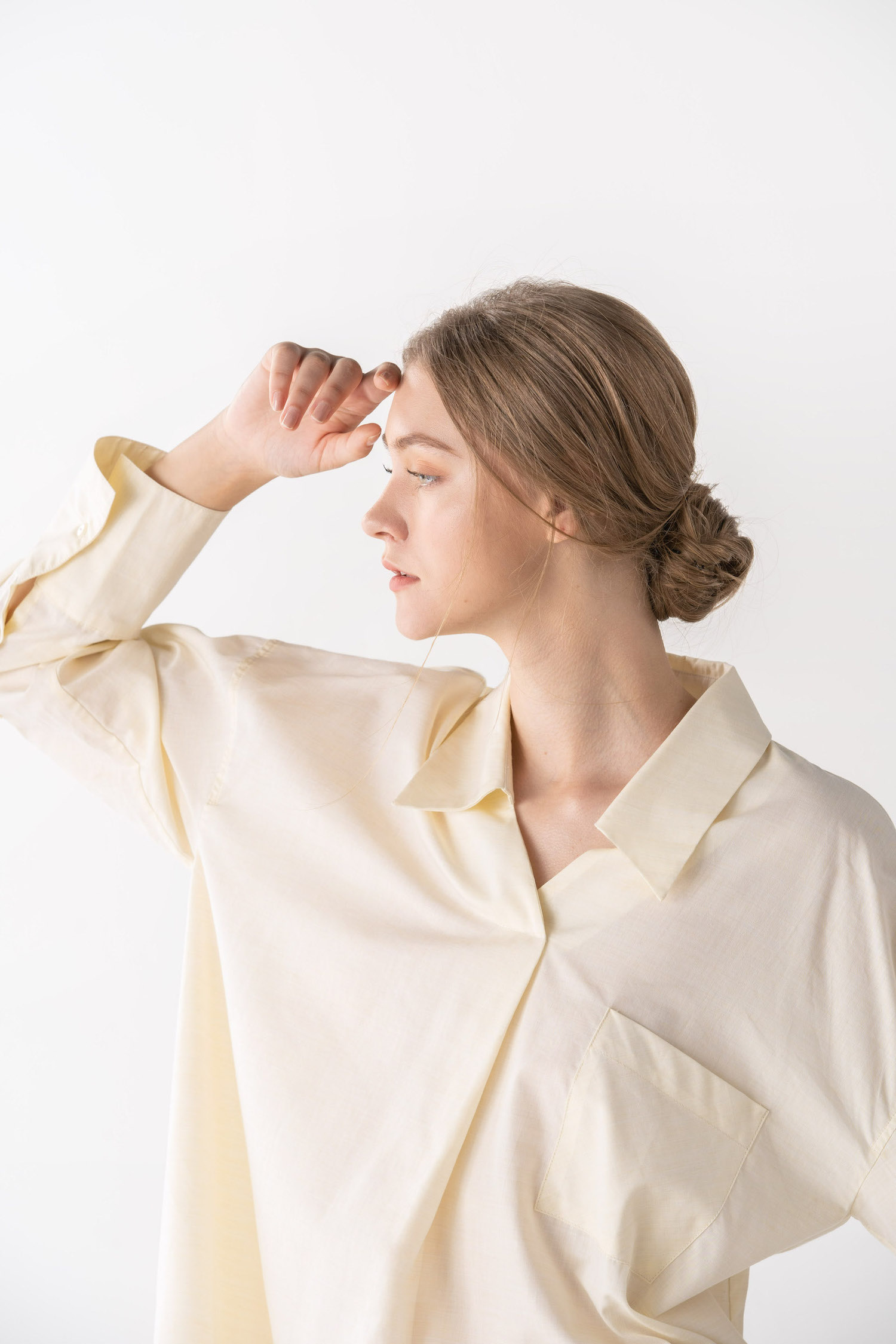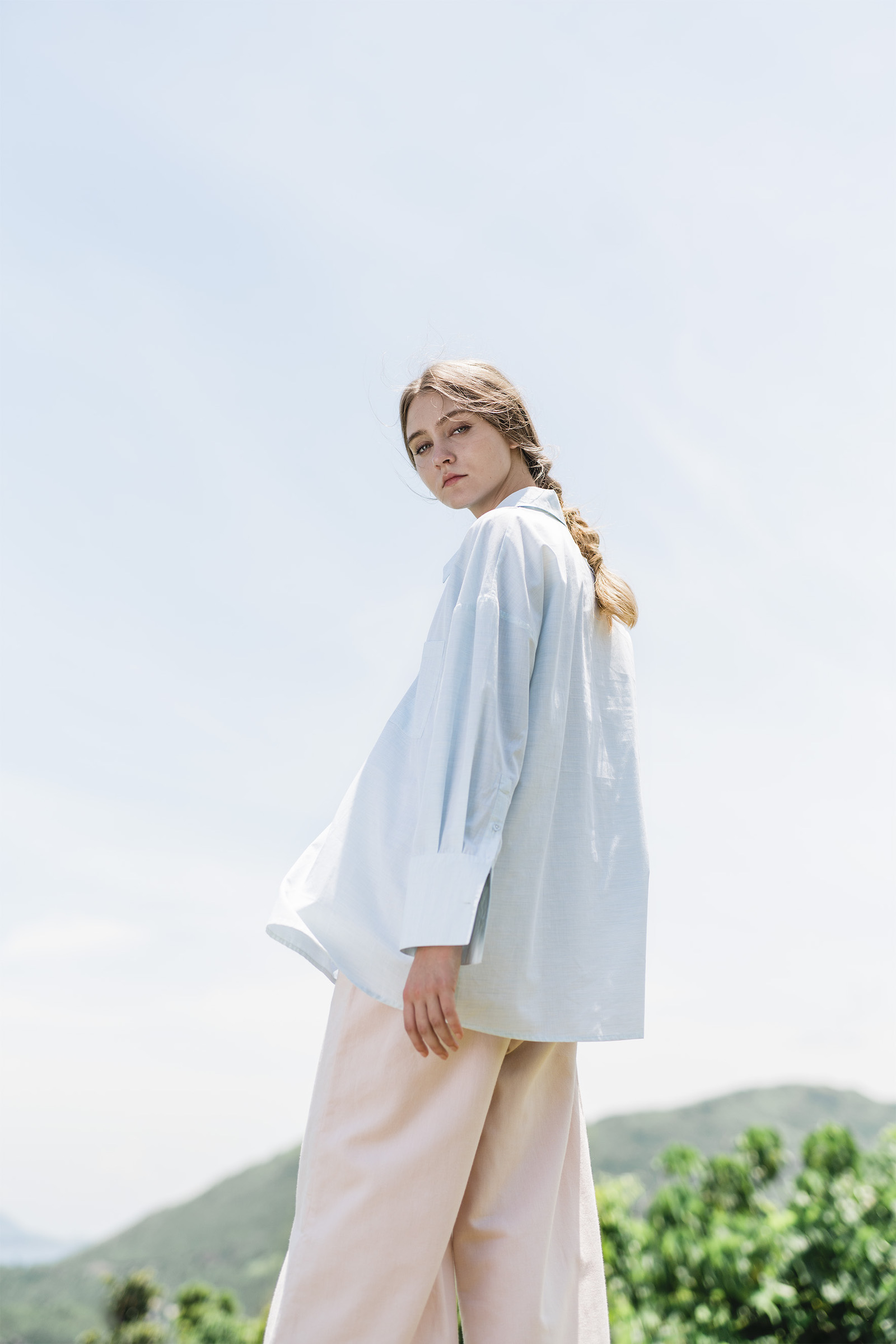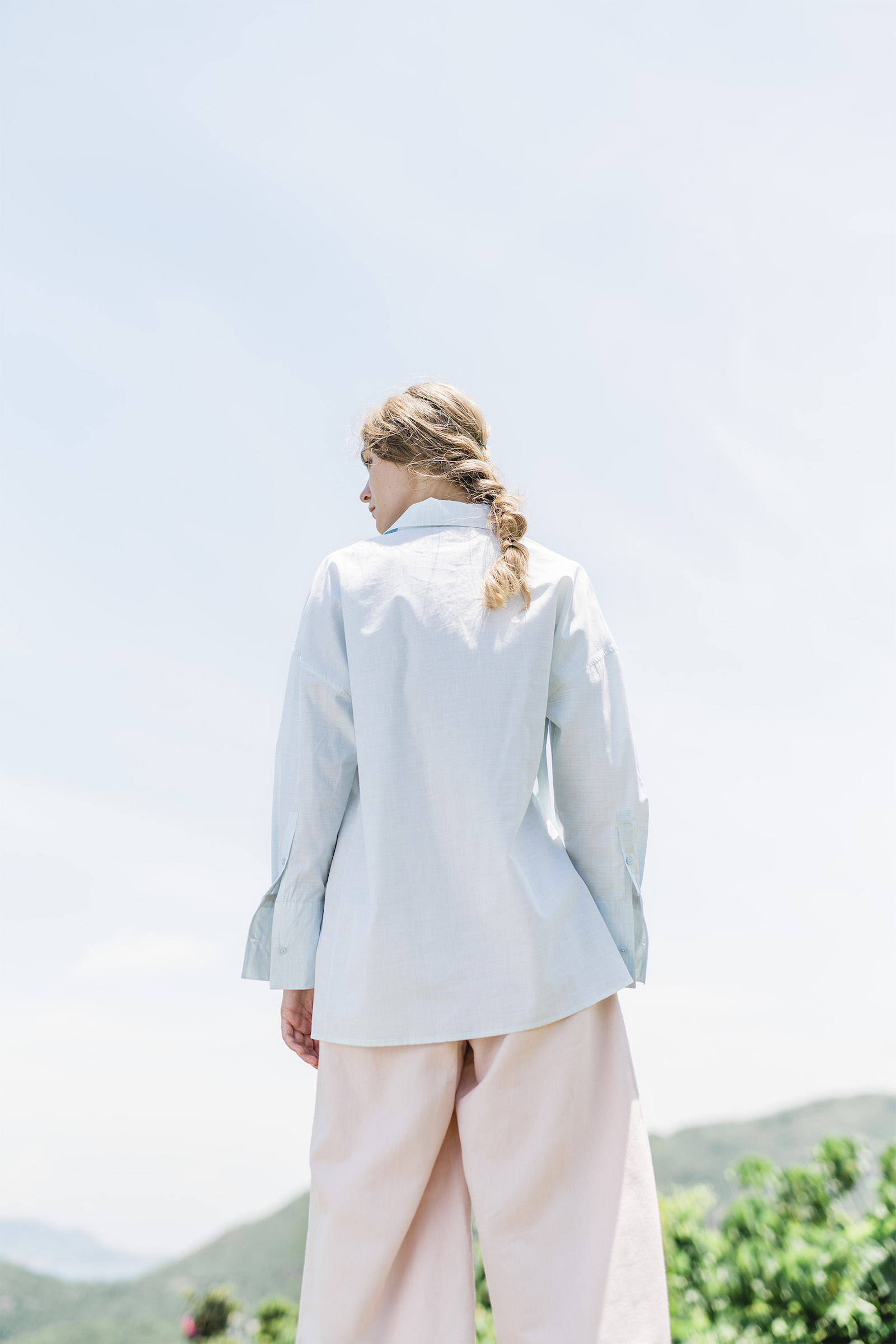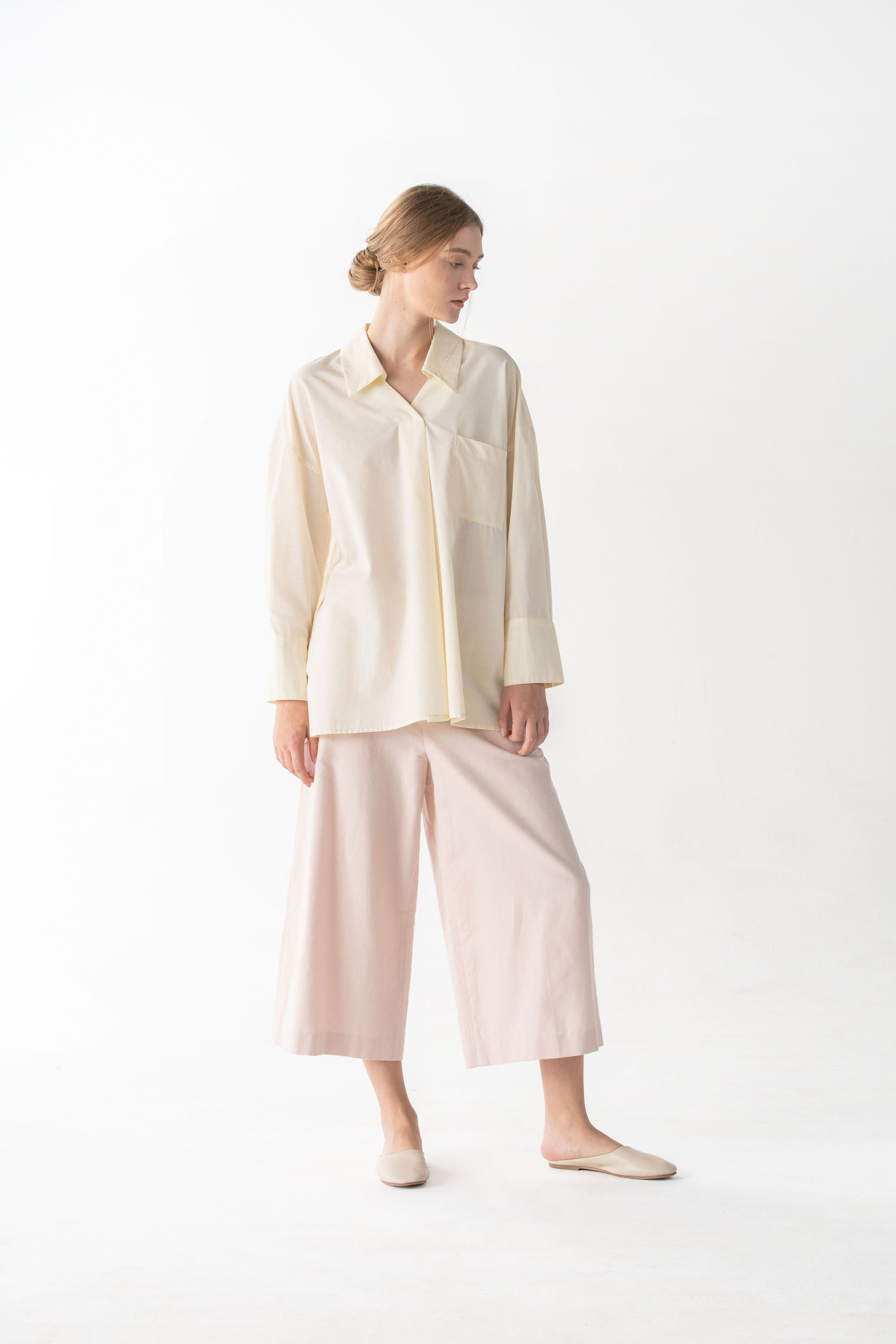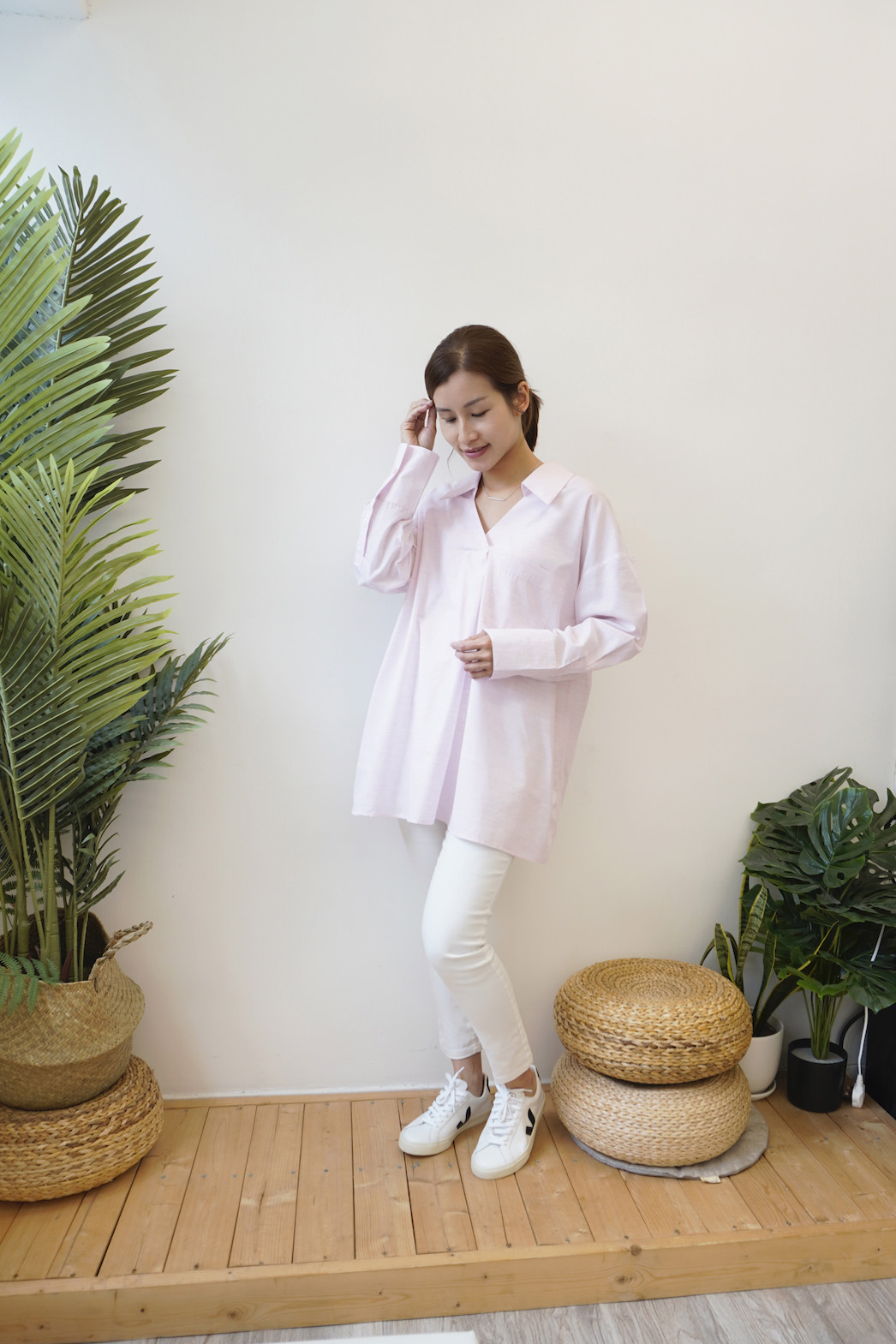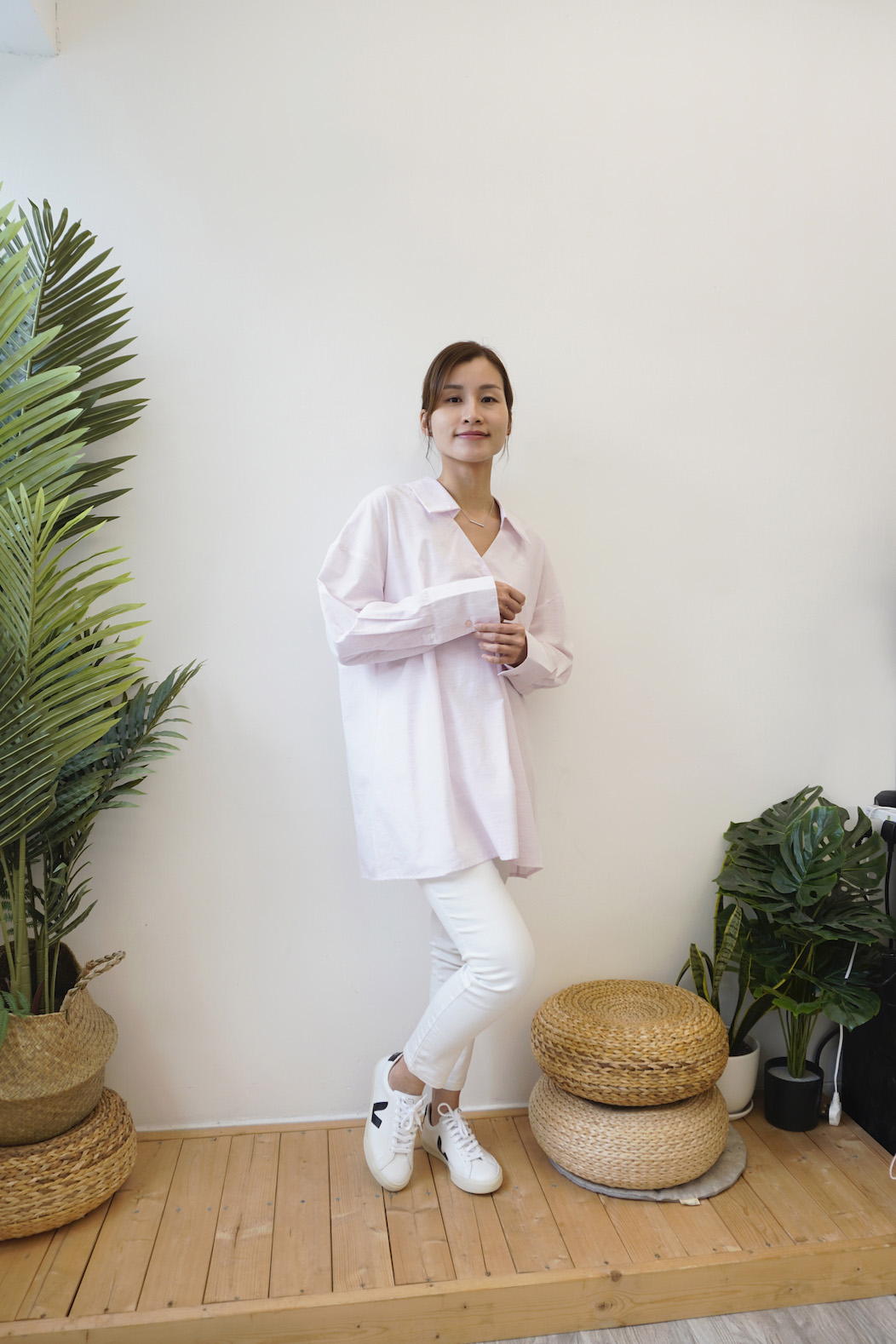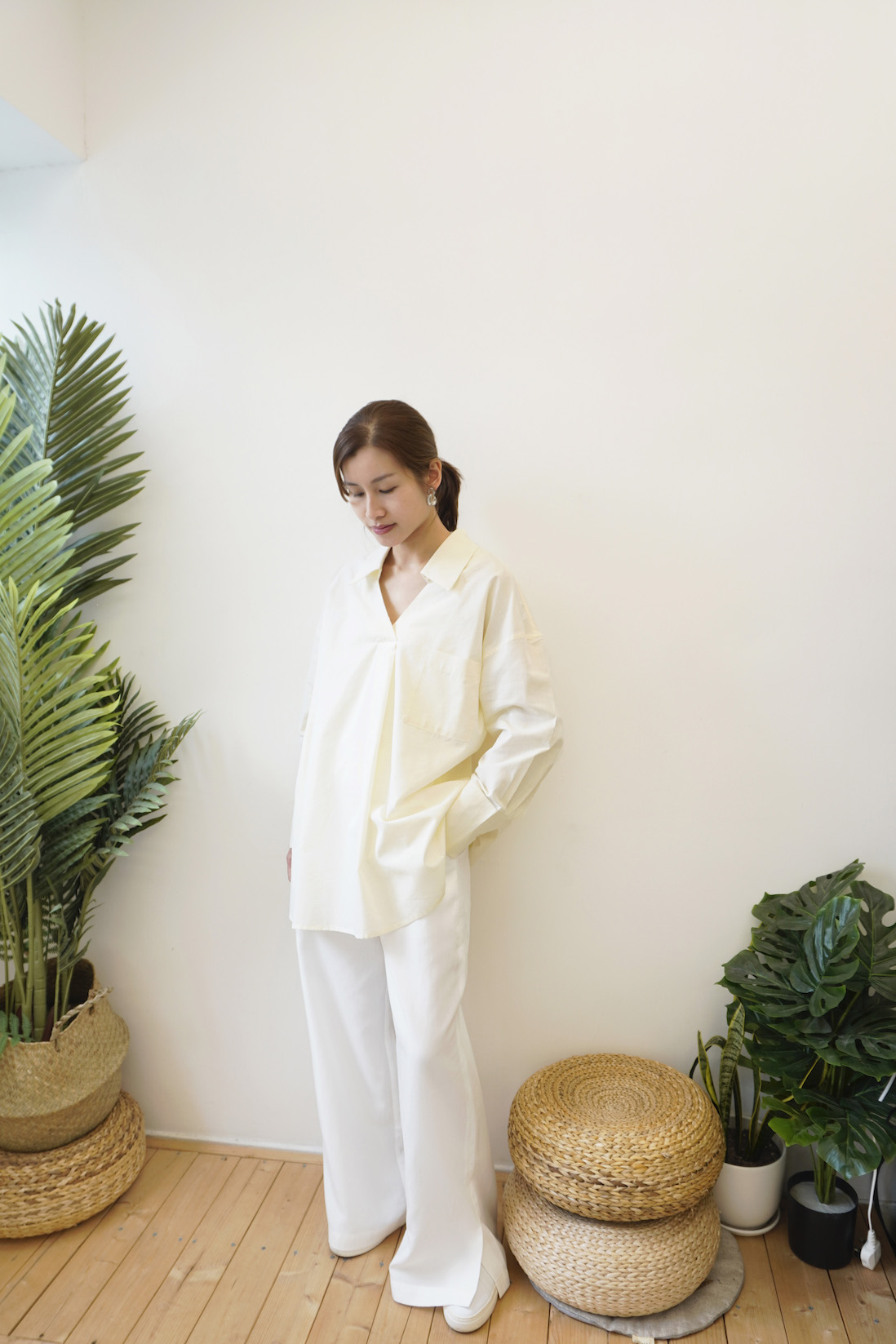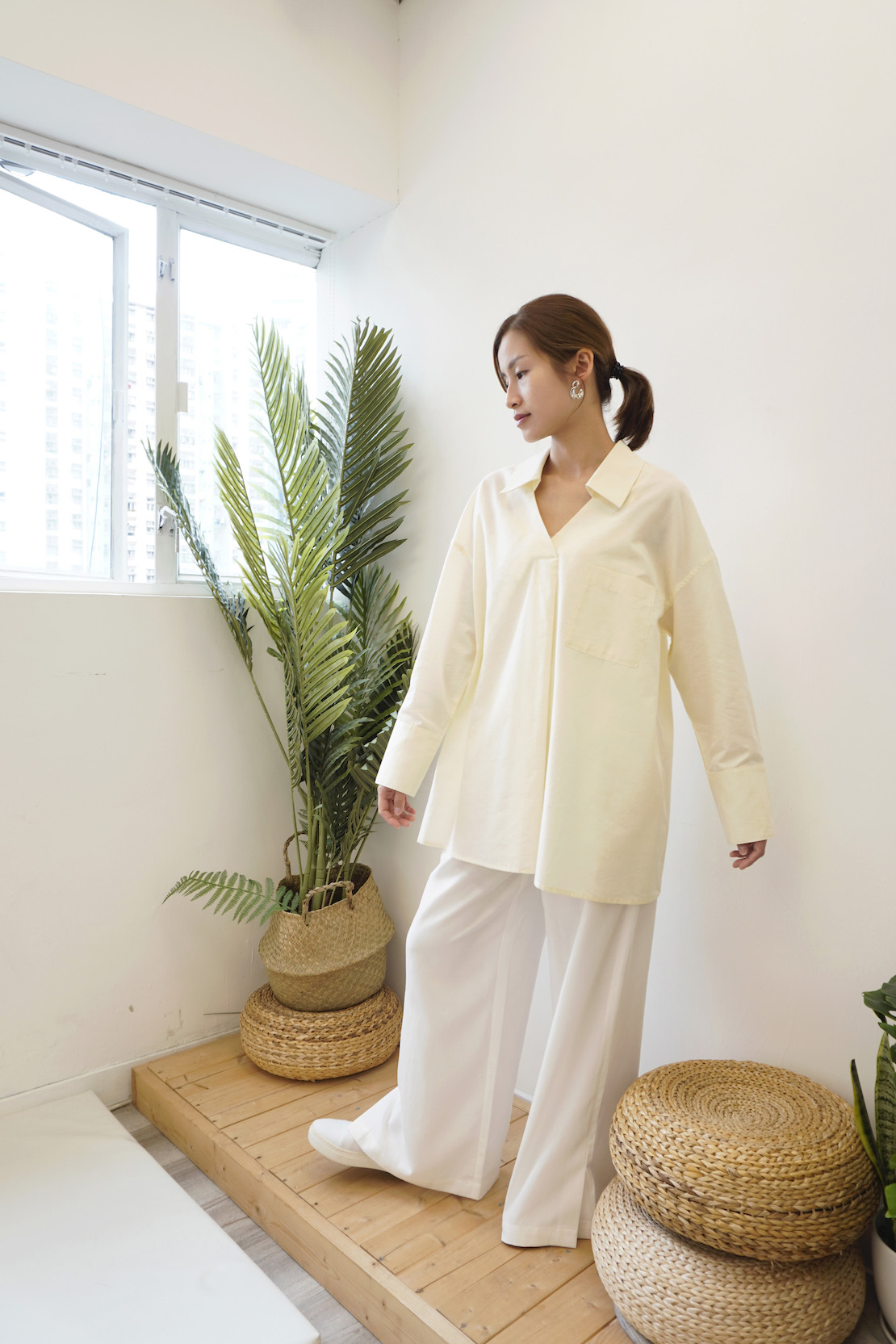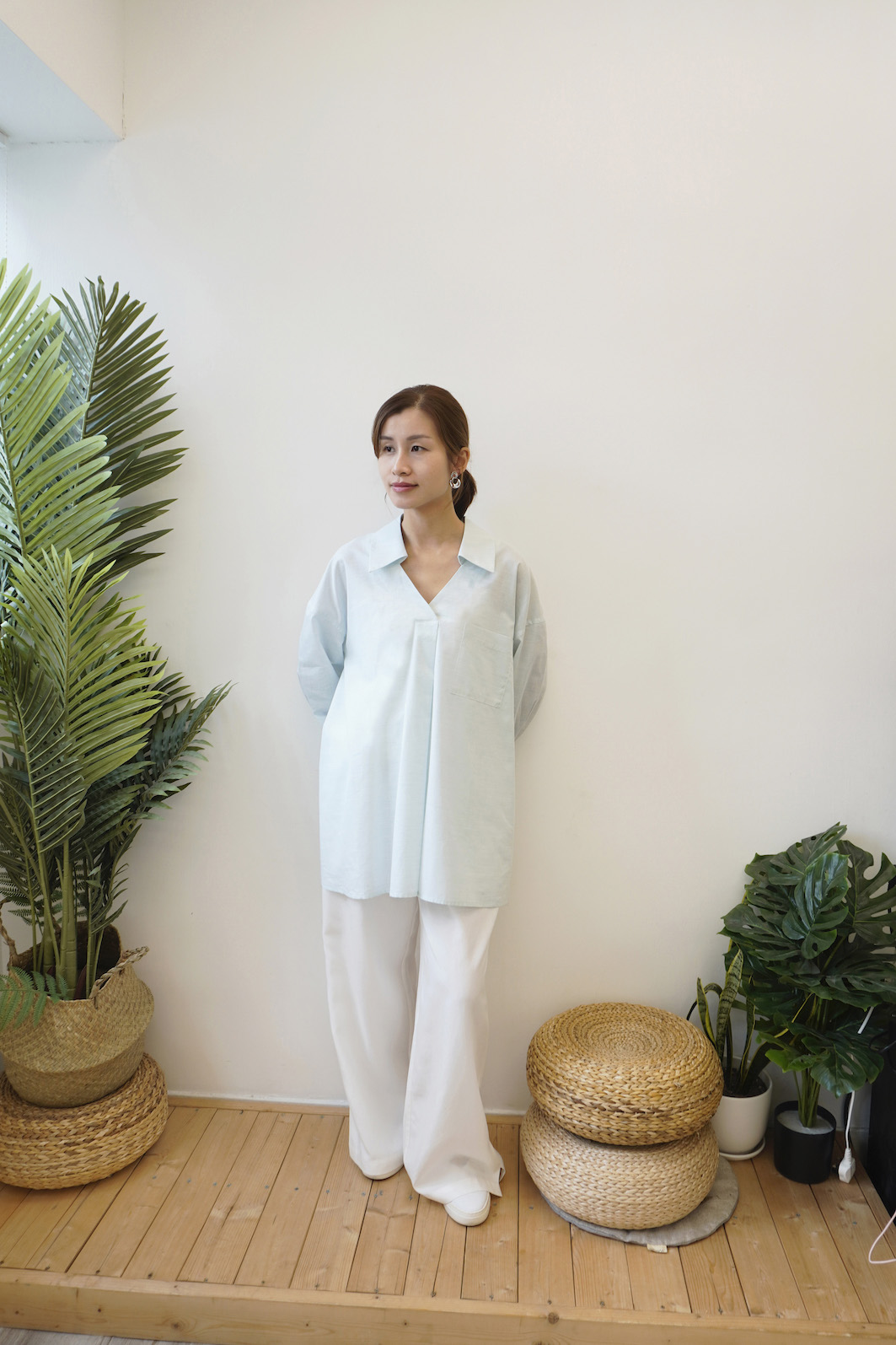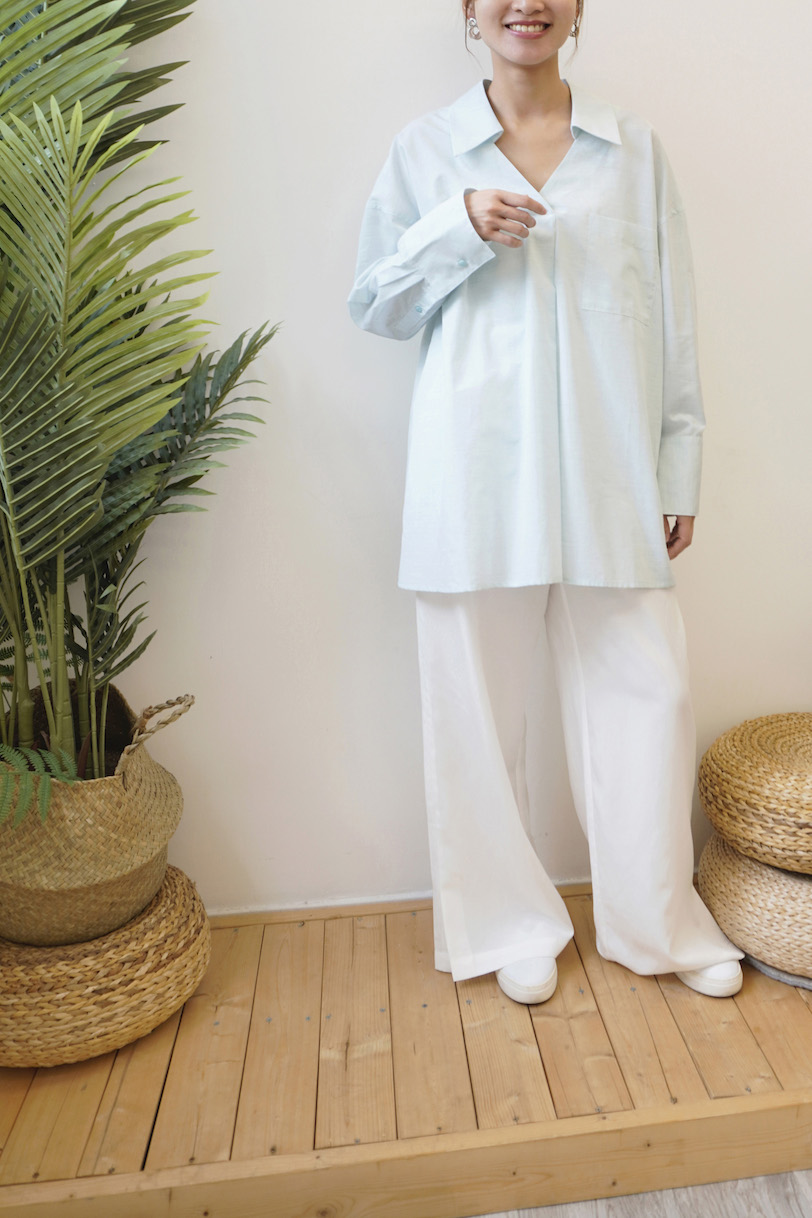 Japanese Plant-dyed Tencel Cotton Pleated Shirt
植物染恤衫(日本布)
HKD$710 HKD
Description
Crafted from Japan made plant dyed Tencel cotton fabric
This eco shirt features a pointed collar and front pleat design. Cutting is relax and boyfriend fit.
– Drop shoulder and loose fit
– Long sleeves
The eco fabric is dyed by natural botanical extract with no chemical pollution. Made in premium quality Japan made Tencel blend cotton. Tencel is a eco-friendly material which give minimum impact to water pollution.
這是boyfriend恤衫,很輕鬆休閑的感覺,很happy Friday的上班日要穿的款色對不對?顏色是春日的溫度,穿起的感覺是又溫柔又型~
由日本製植物染天絲混棉布造。這eco恤衫有前中大摺褶設計。剪裁relax,oversize,boyfriend fit~
-落肩和寬鬆款
-長袖
布料採用天然植物提取物染色,無化學污染。採用優質日本天絲混紡棉製成。天絲亦是一種環保材料,不會污染海洋~
---
Size 尺寸
(S) Small- Body length 身長- 76 cm.  Body width 身闊- 114 cm
(M) Medium- Body length 身長- 78 cm.  Body width 身闊- 117 cm
Model K height: 178cm.  Designer S height: 161 cm
*1cm= 0.394 Inches

Composition 布成份
60% Cotton 40% Tencel