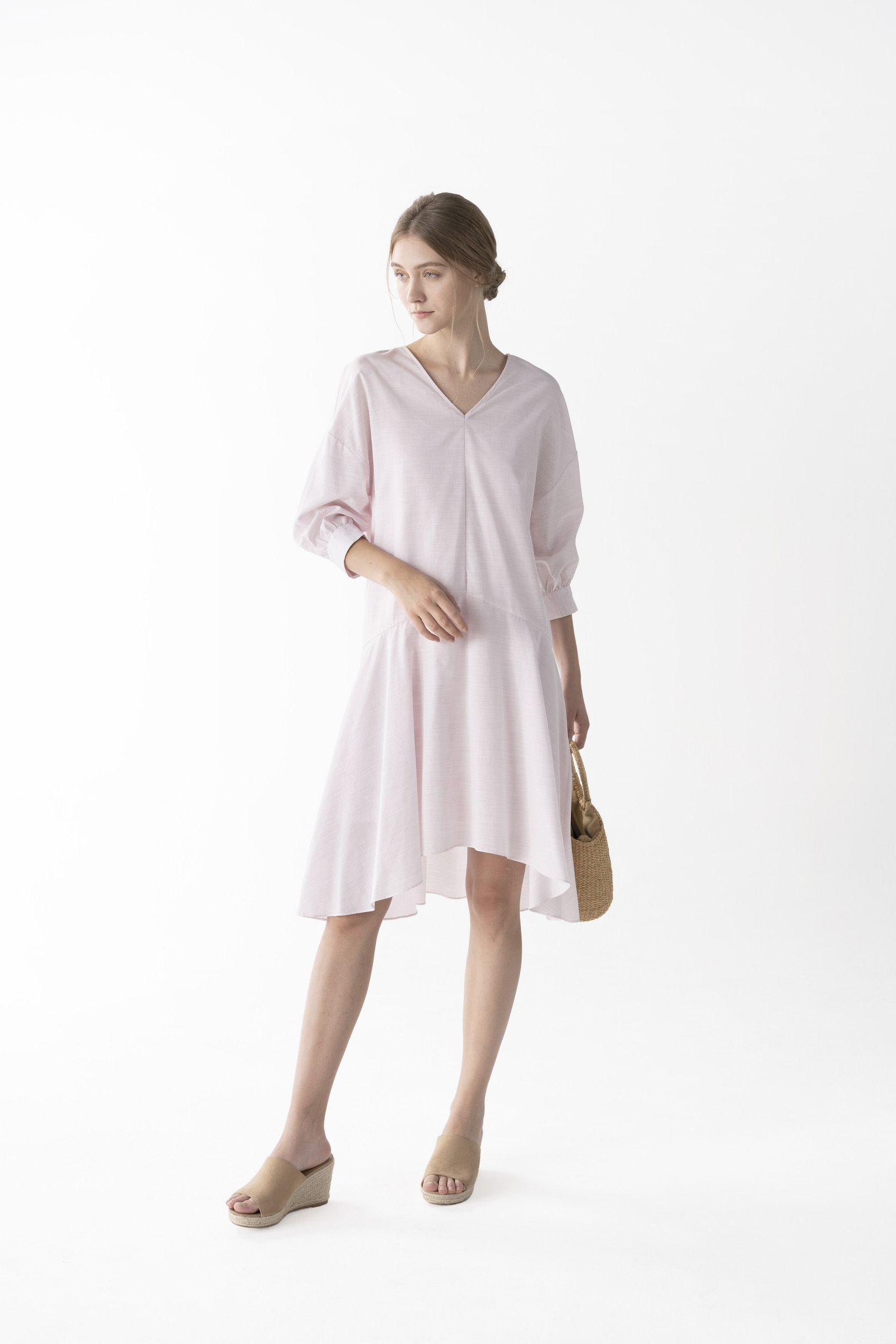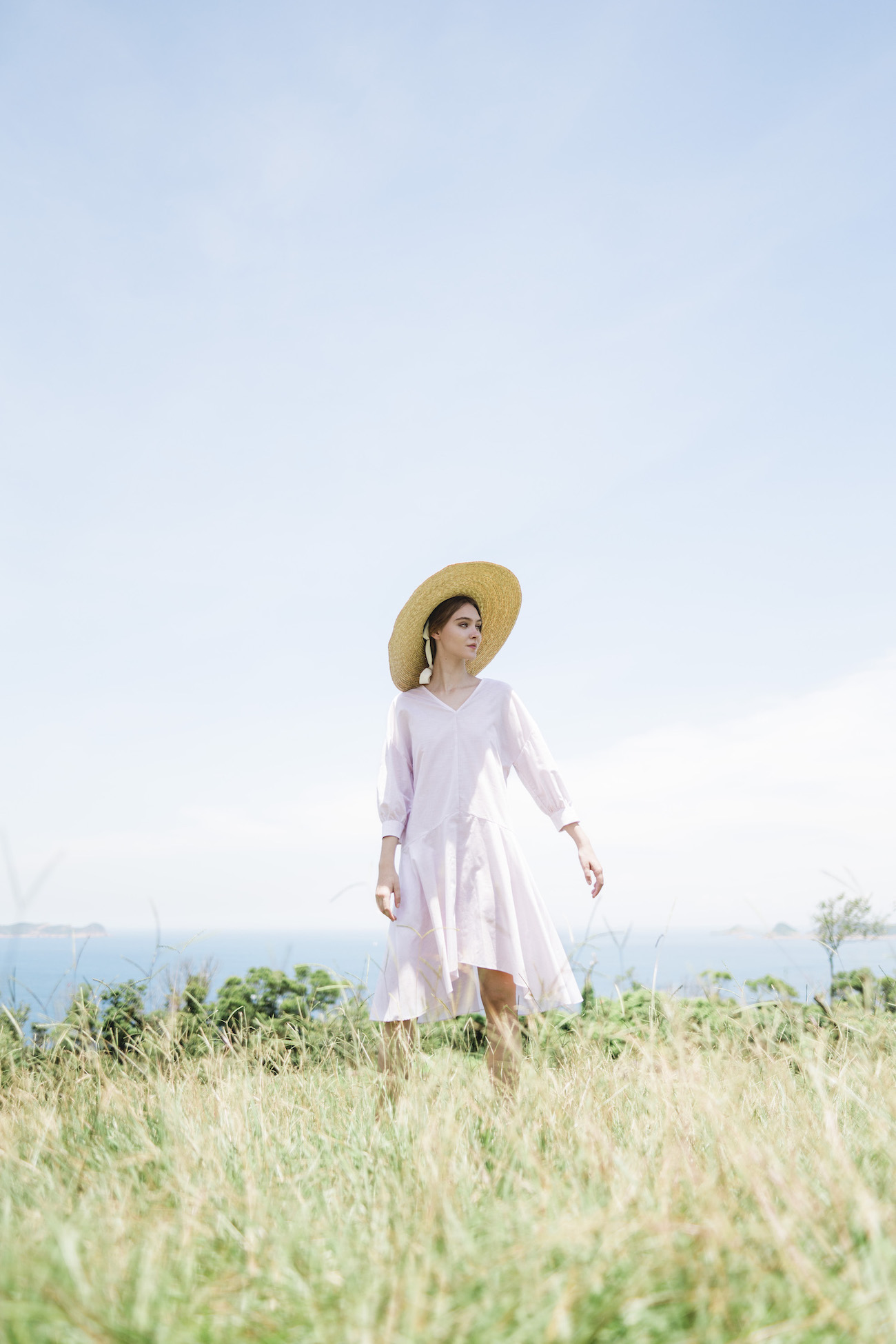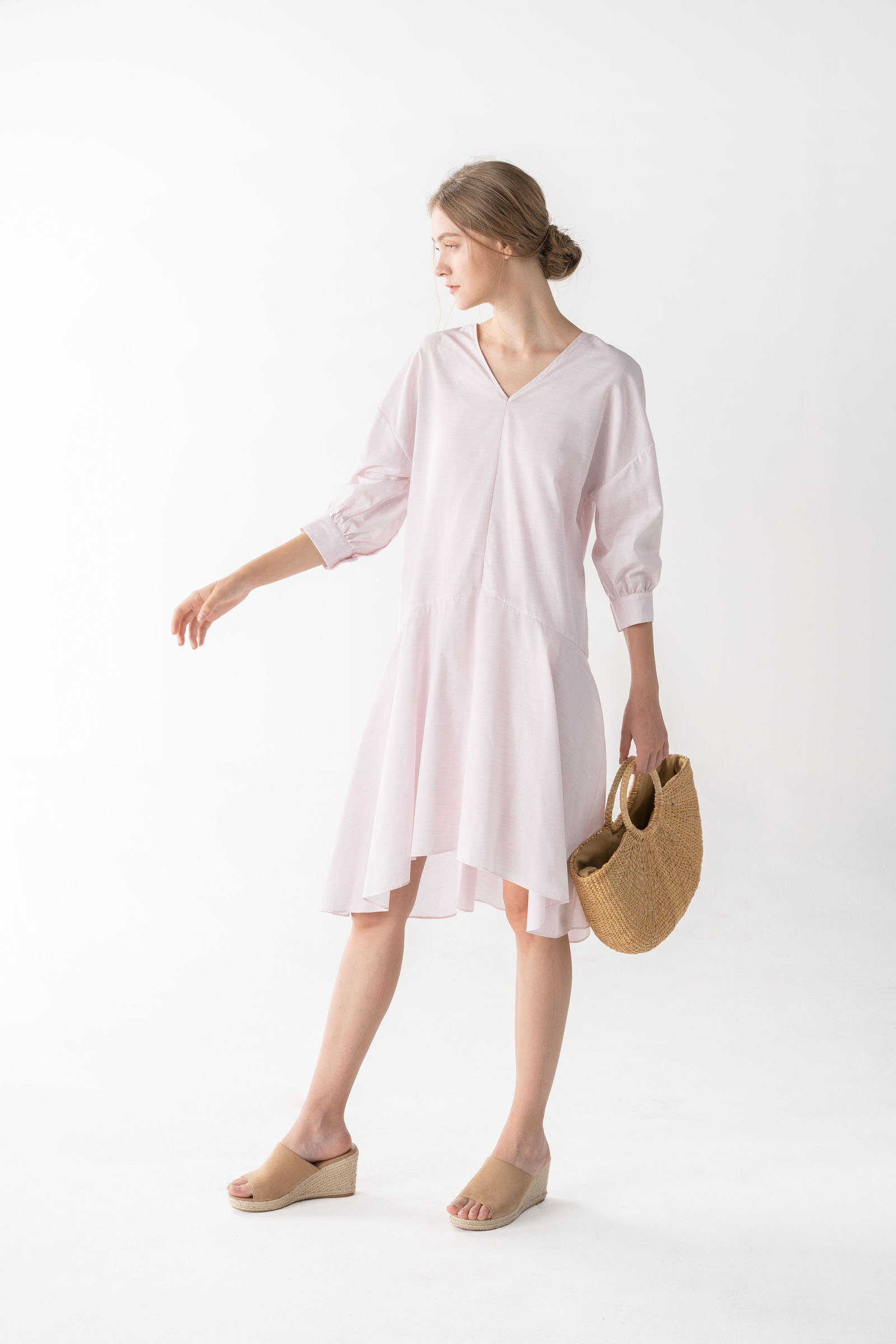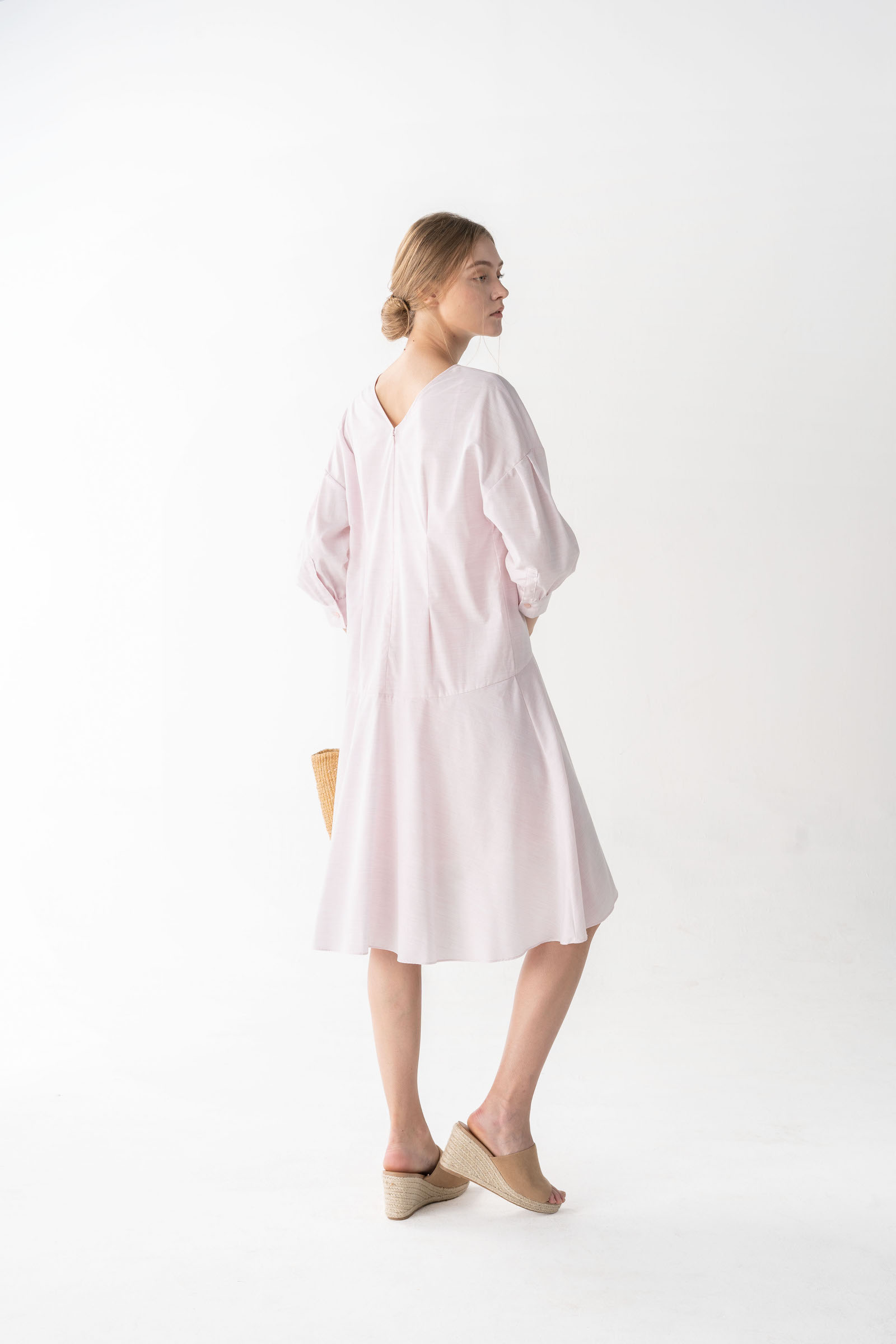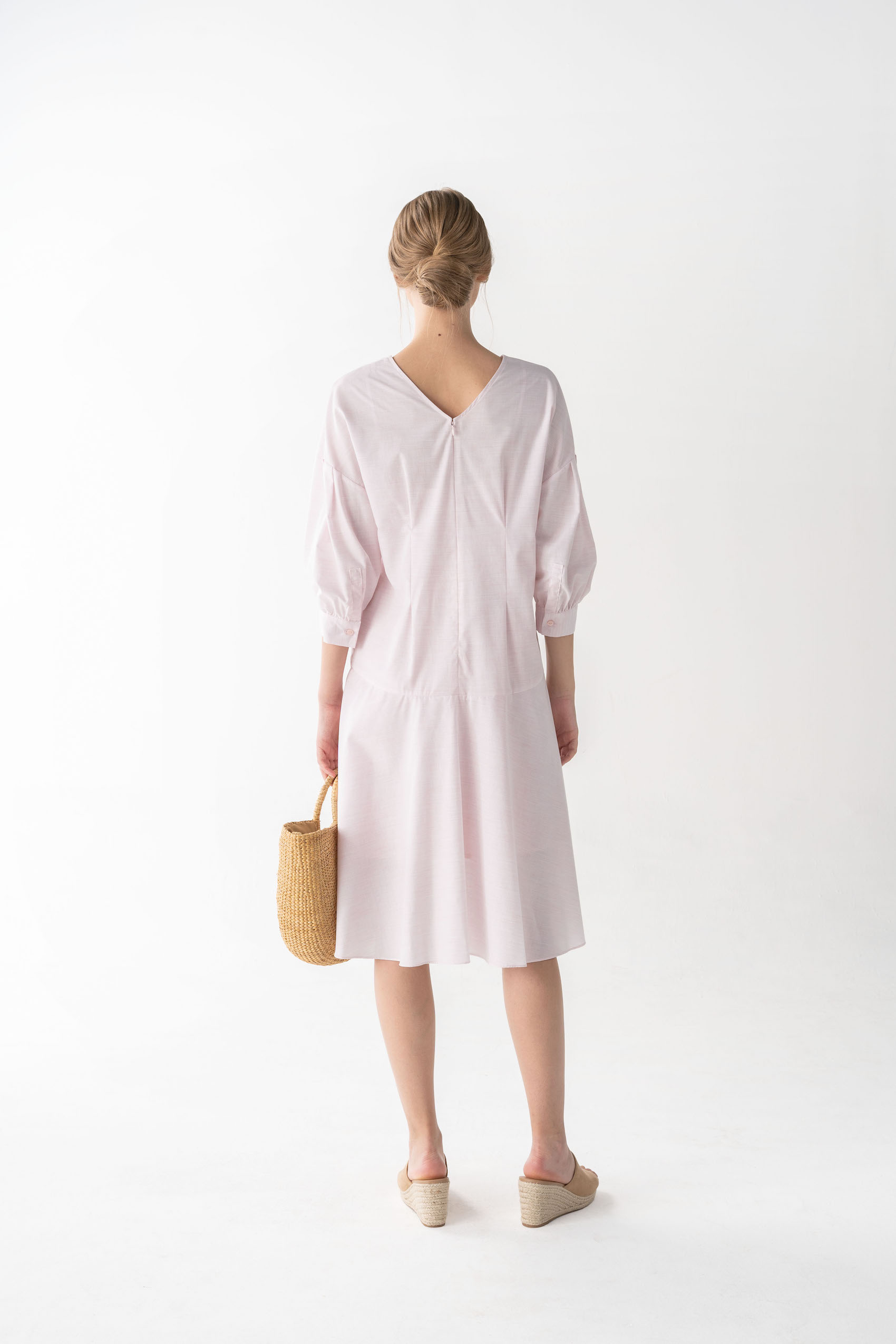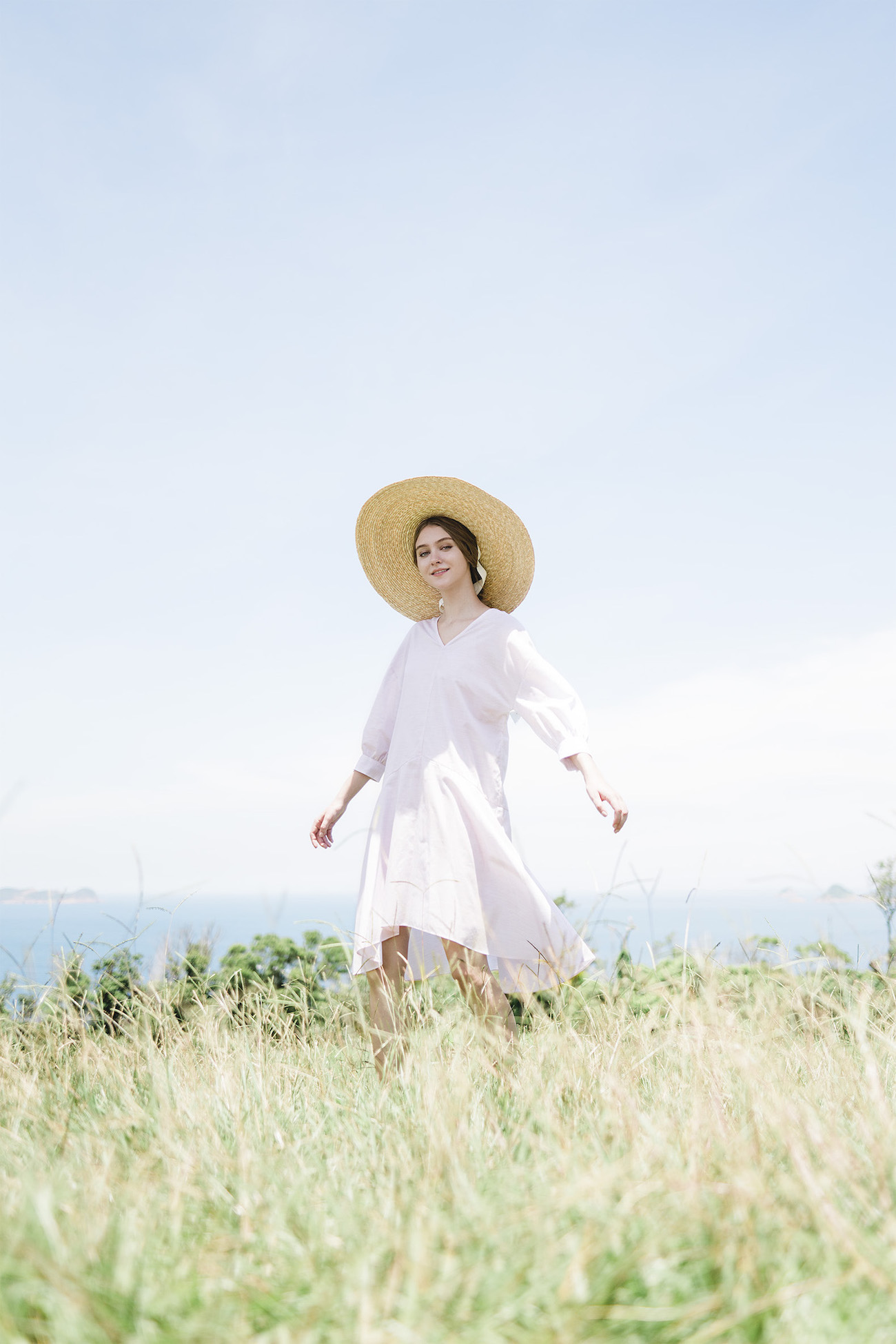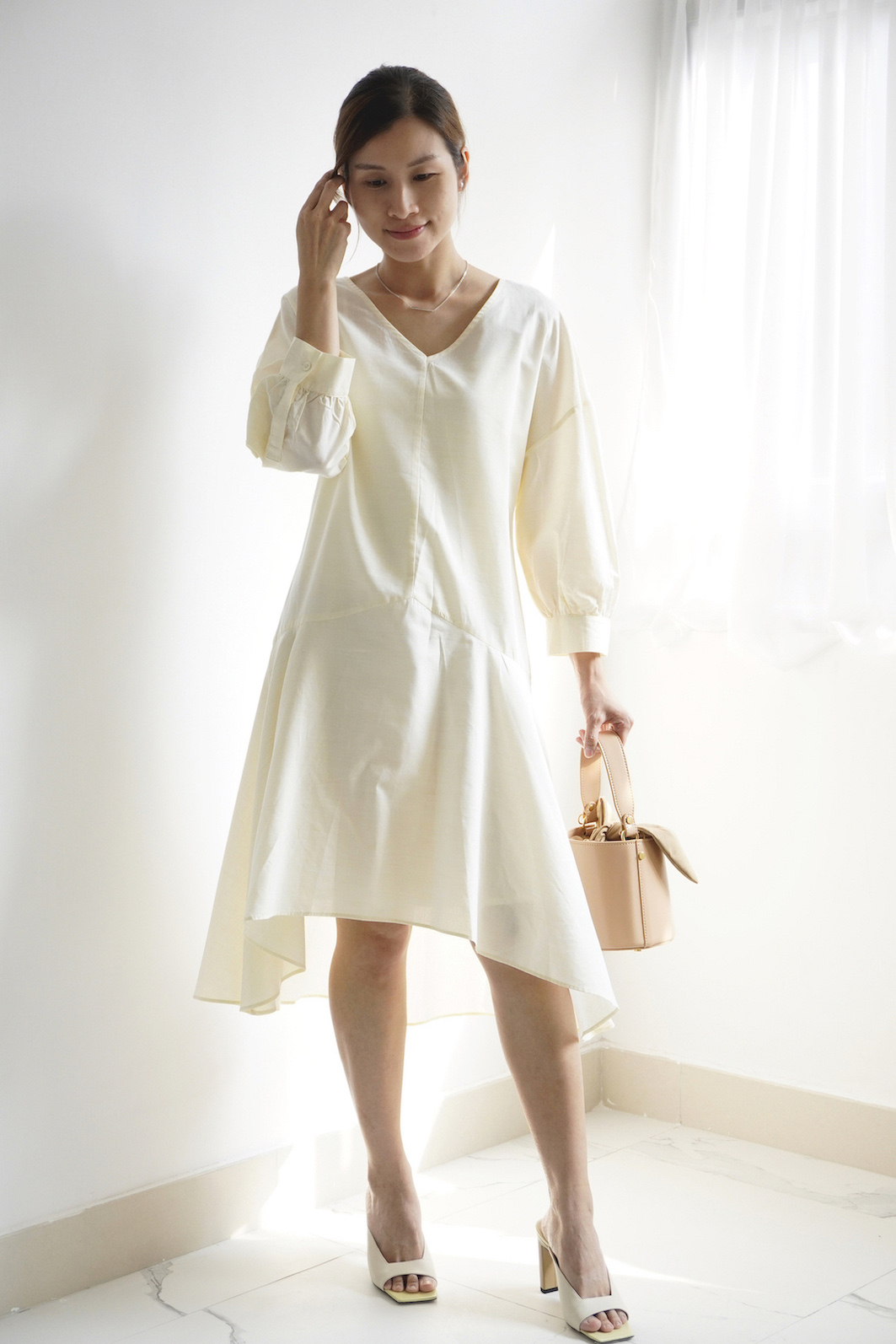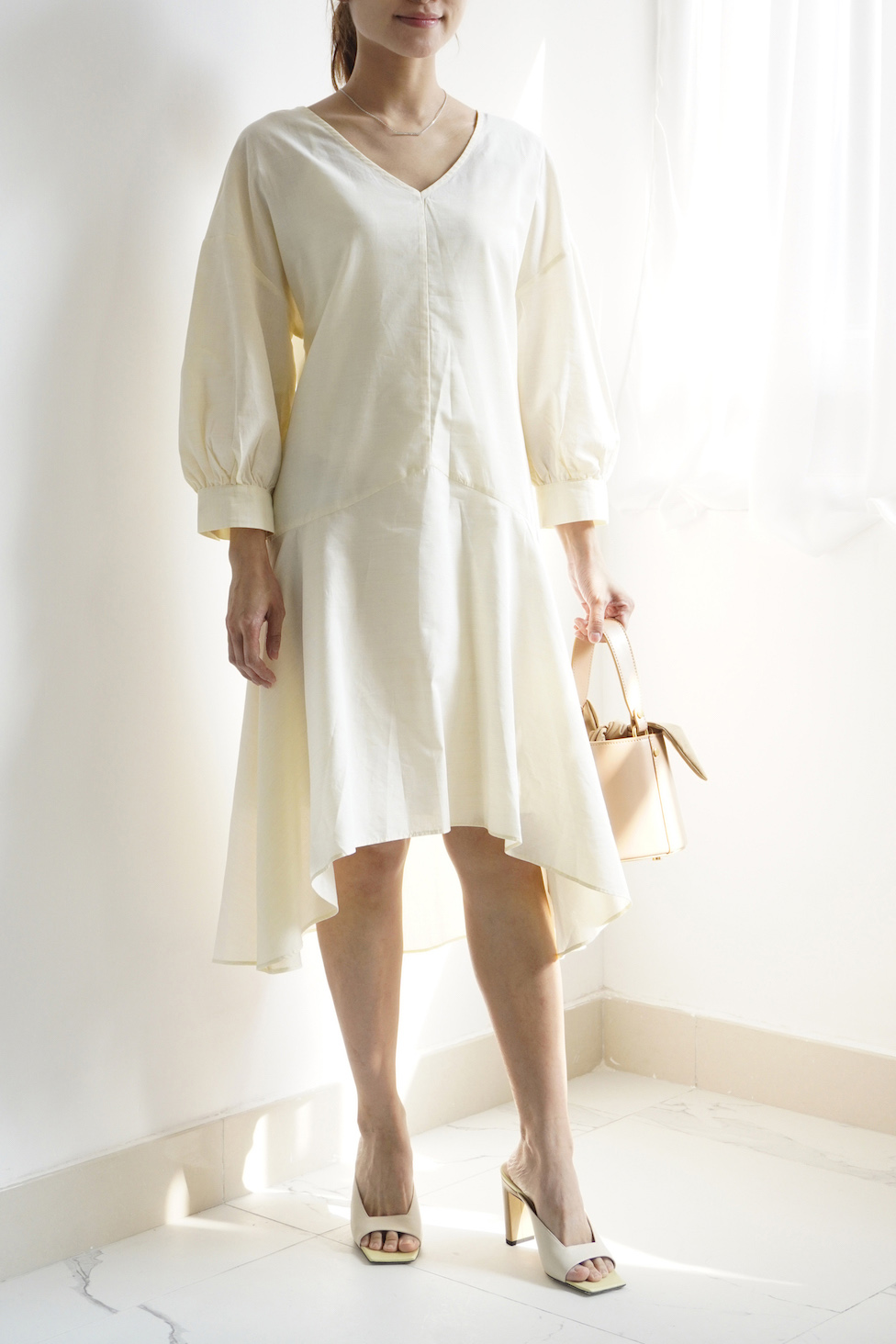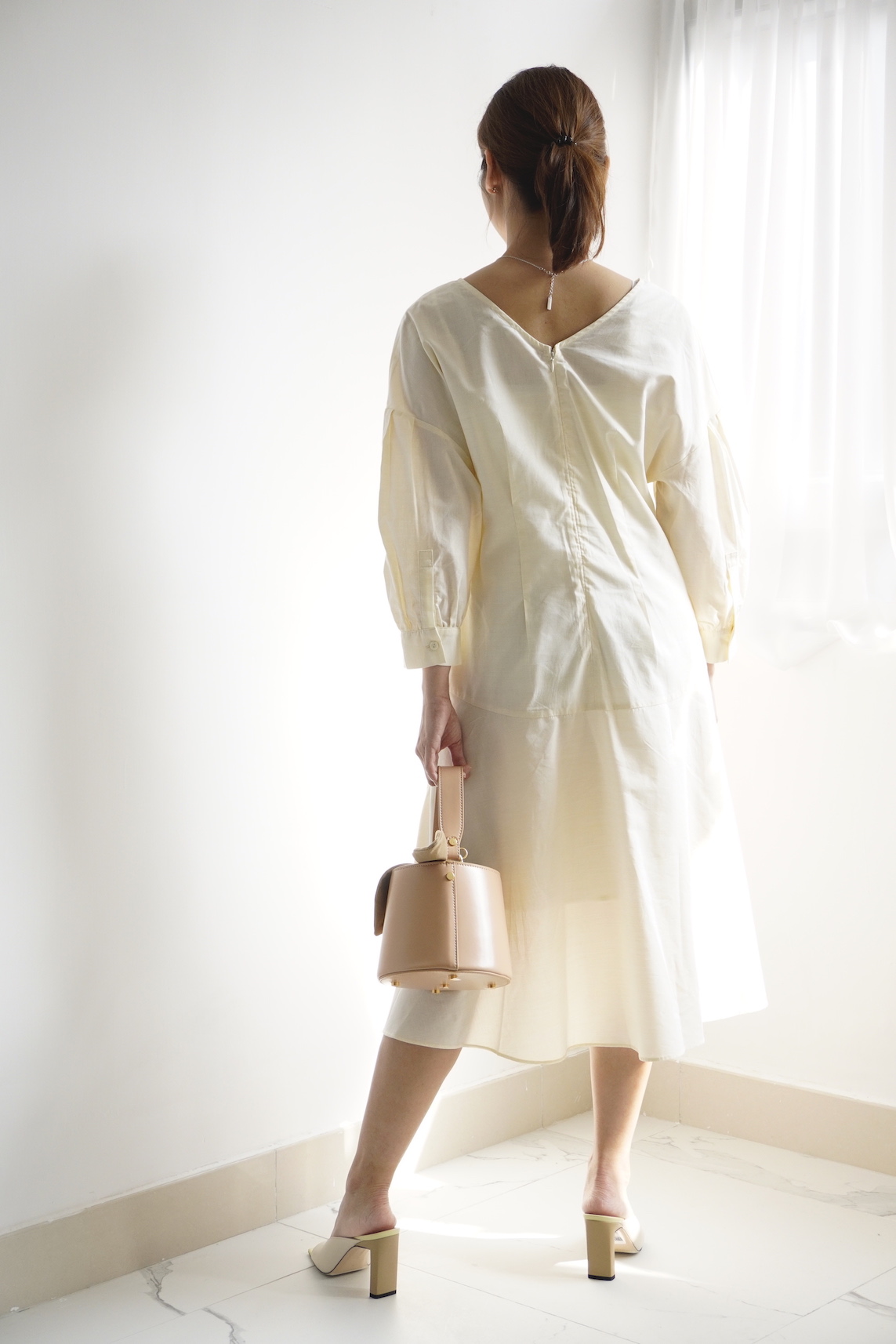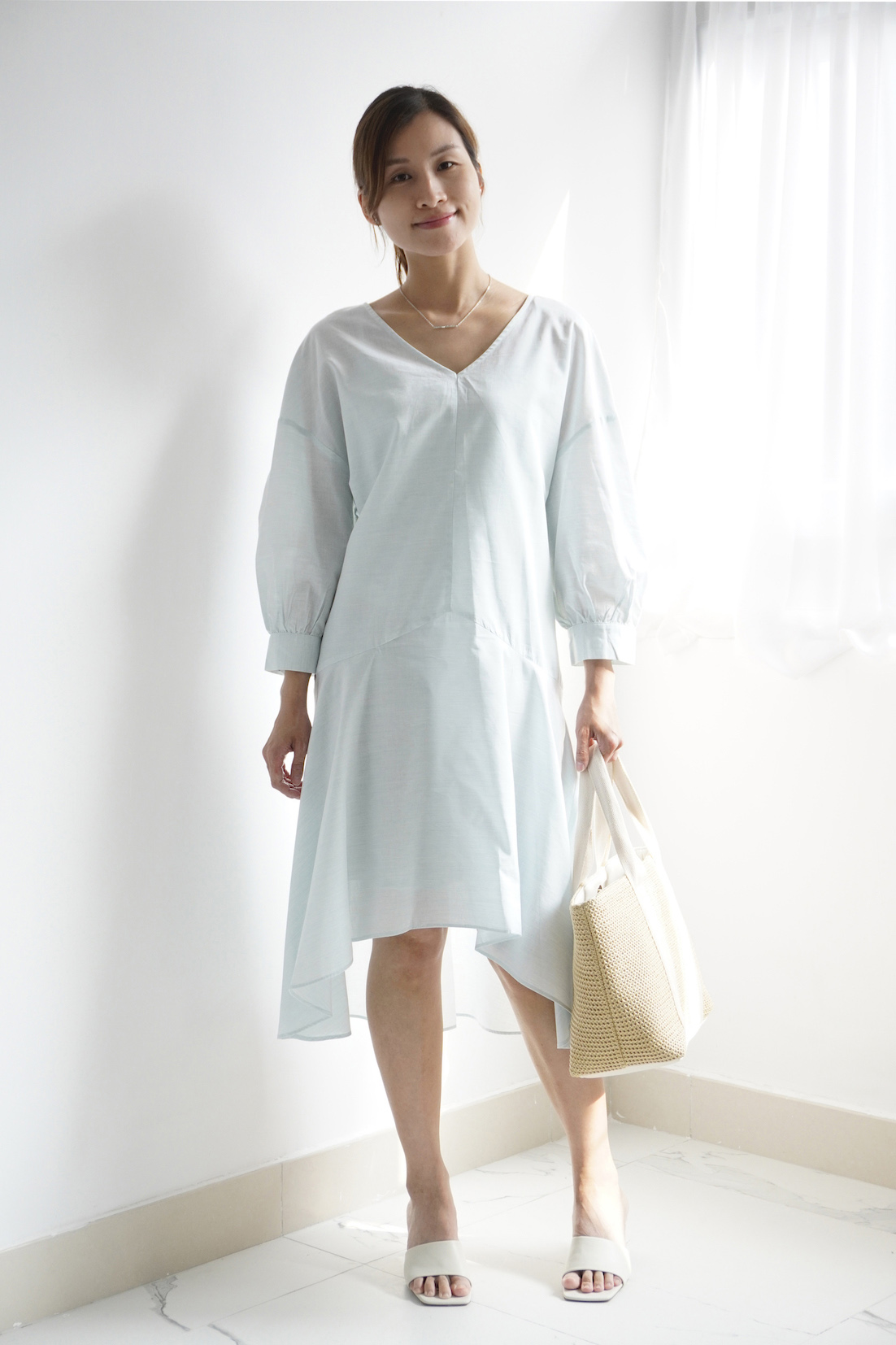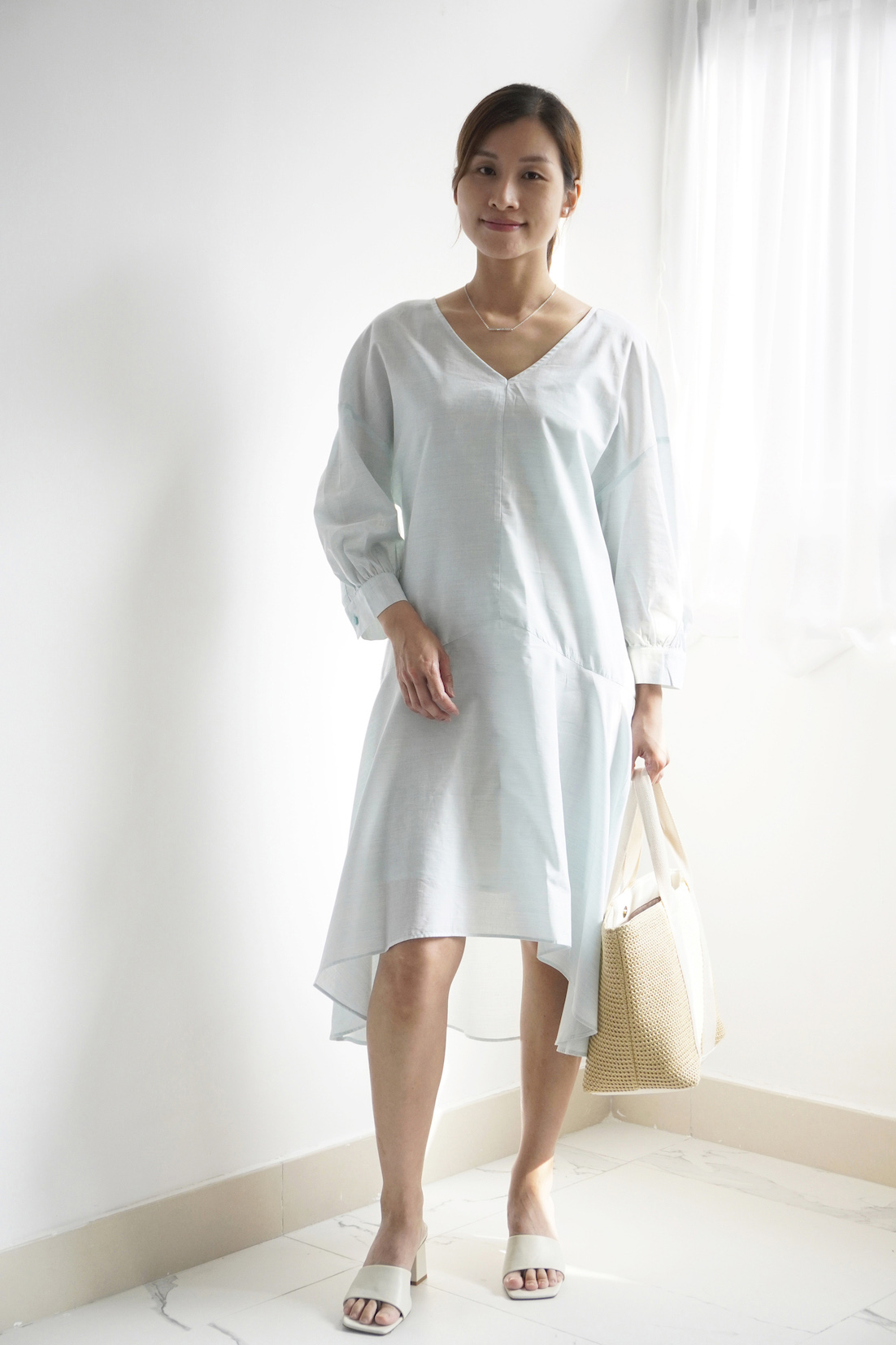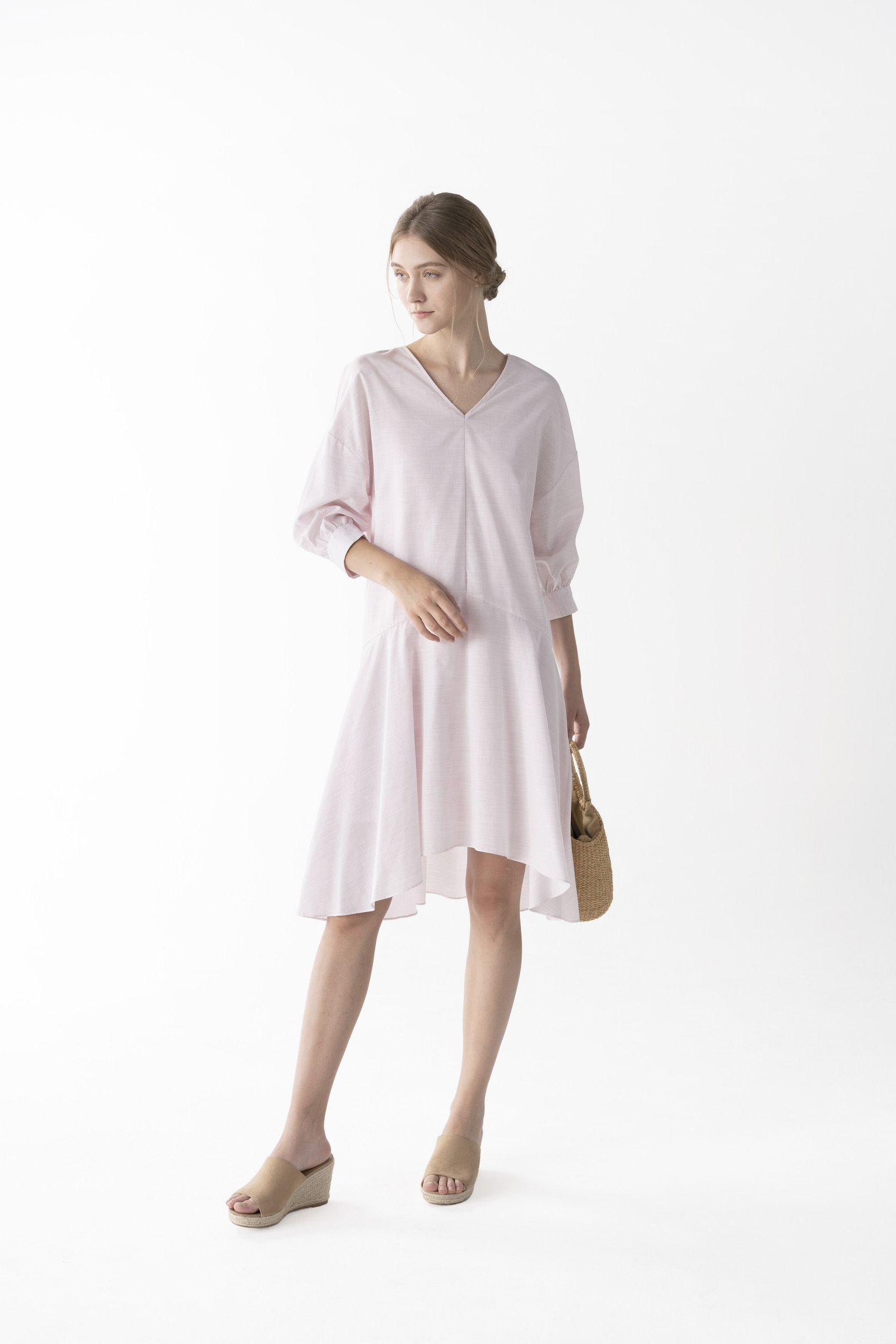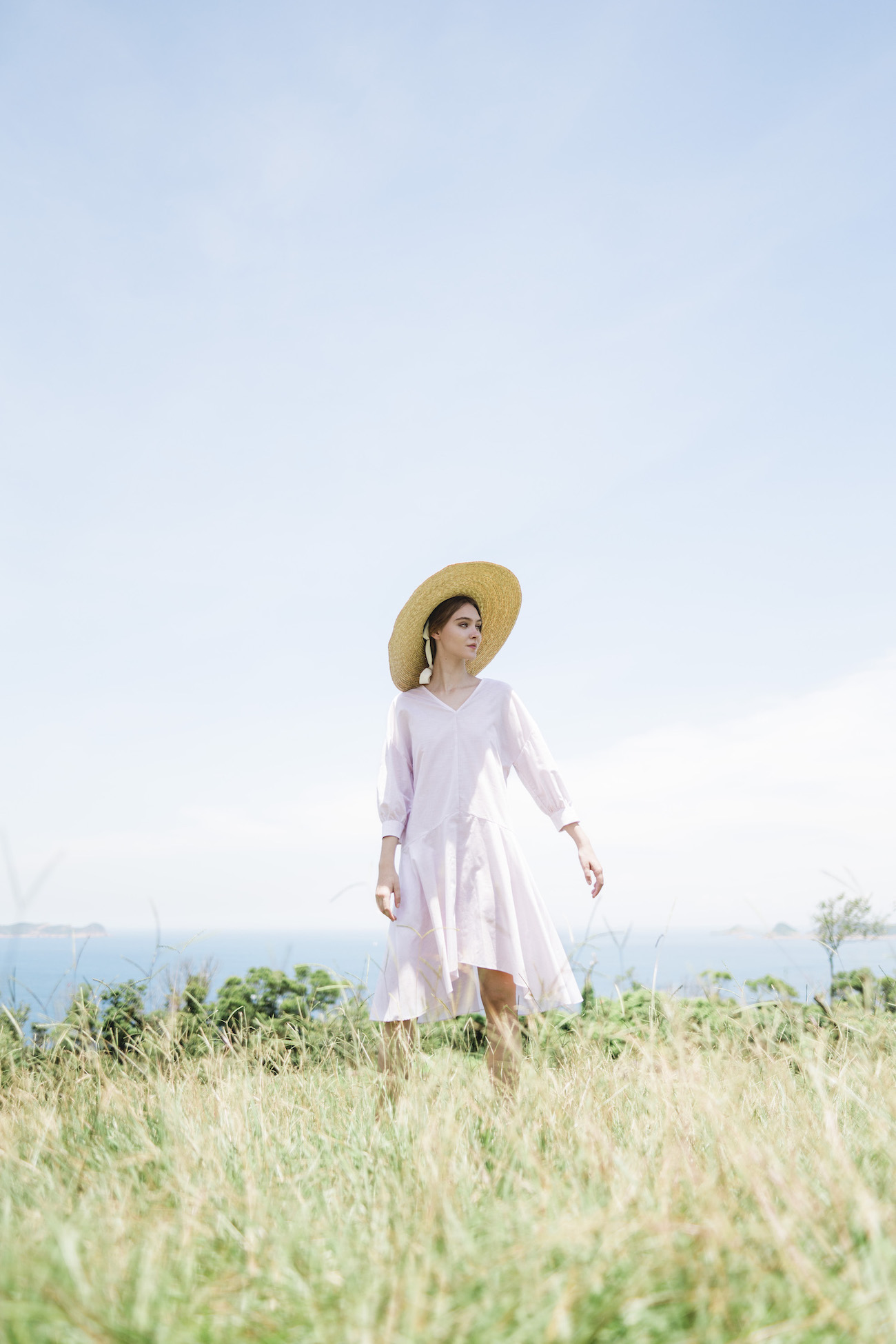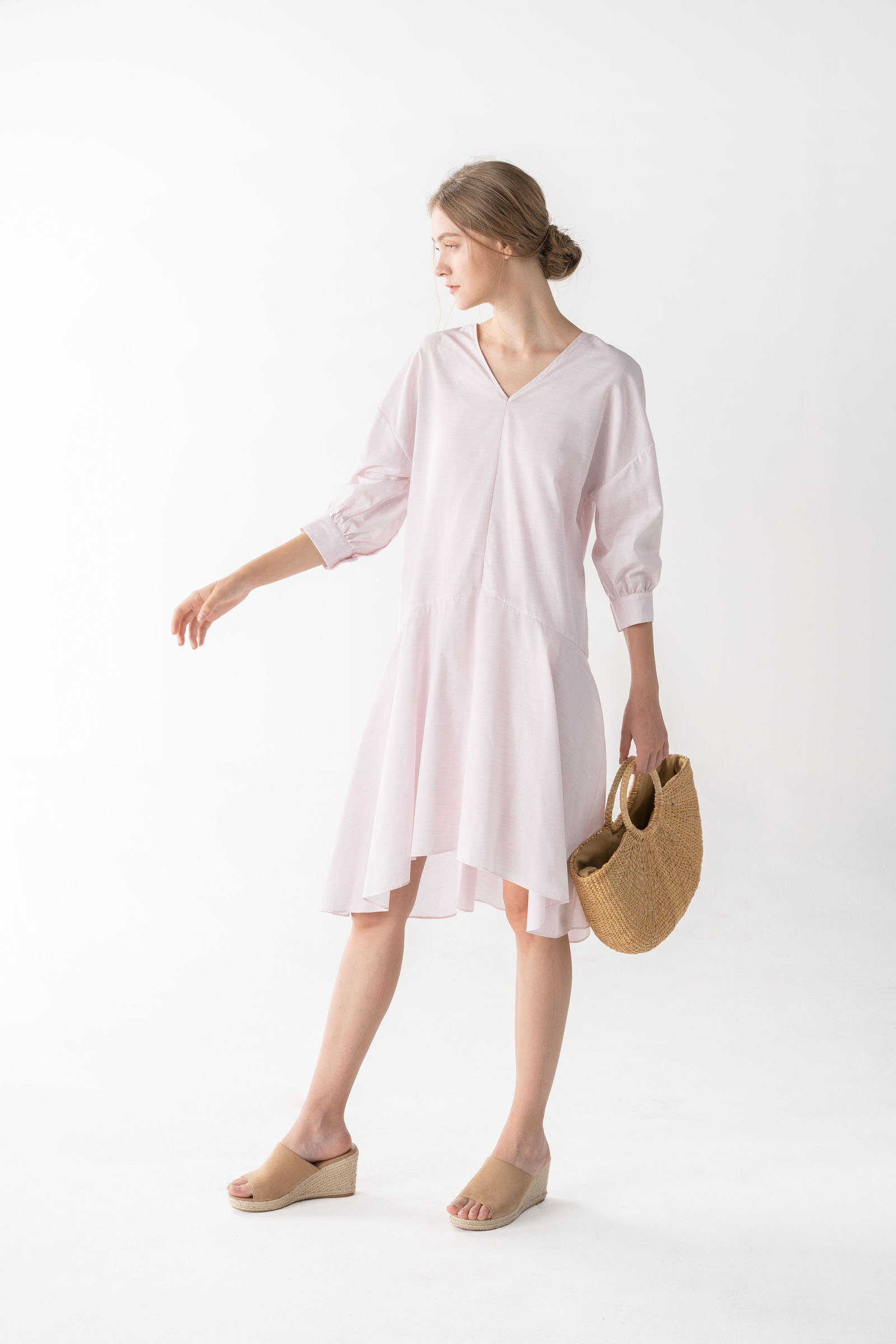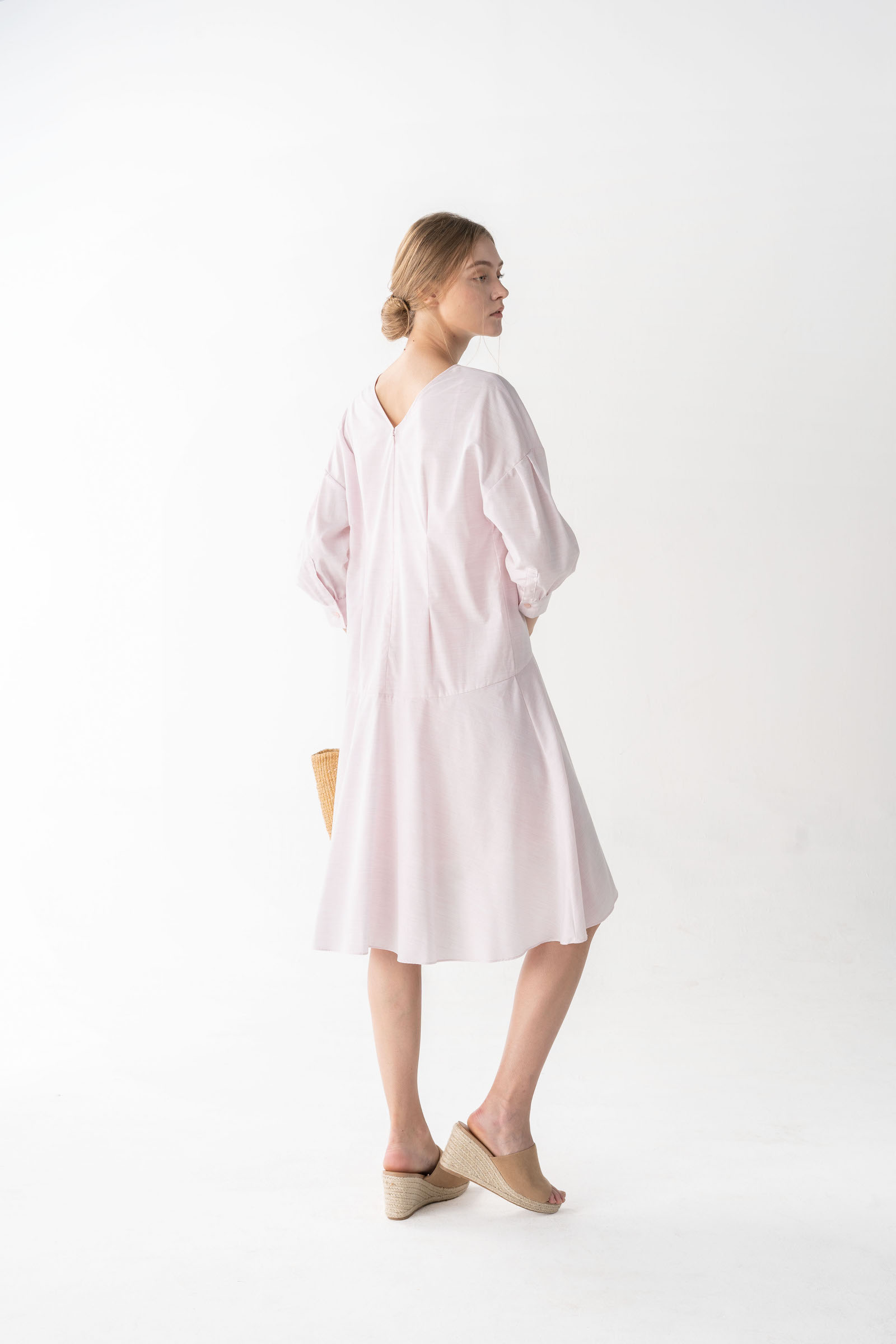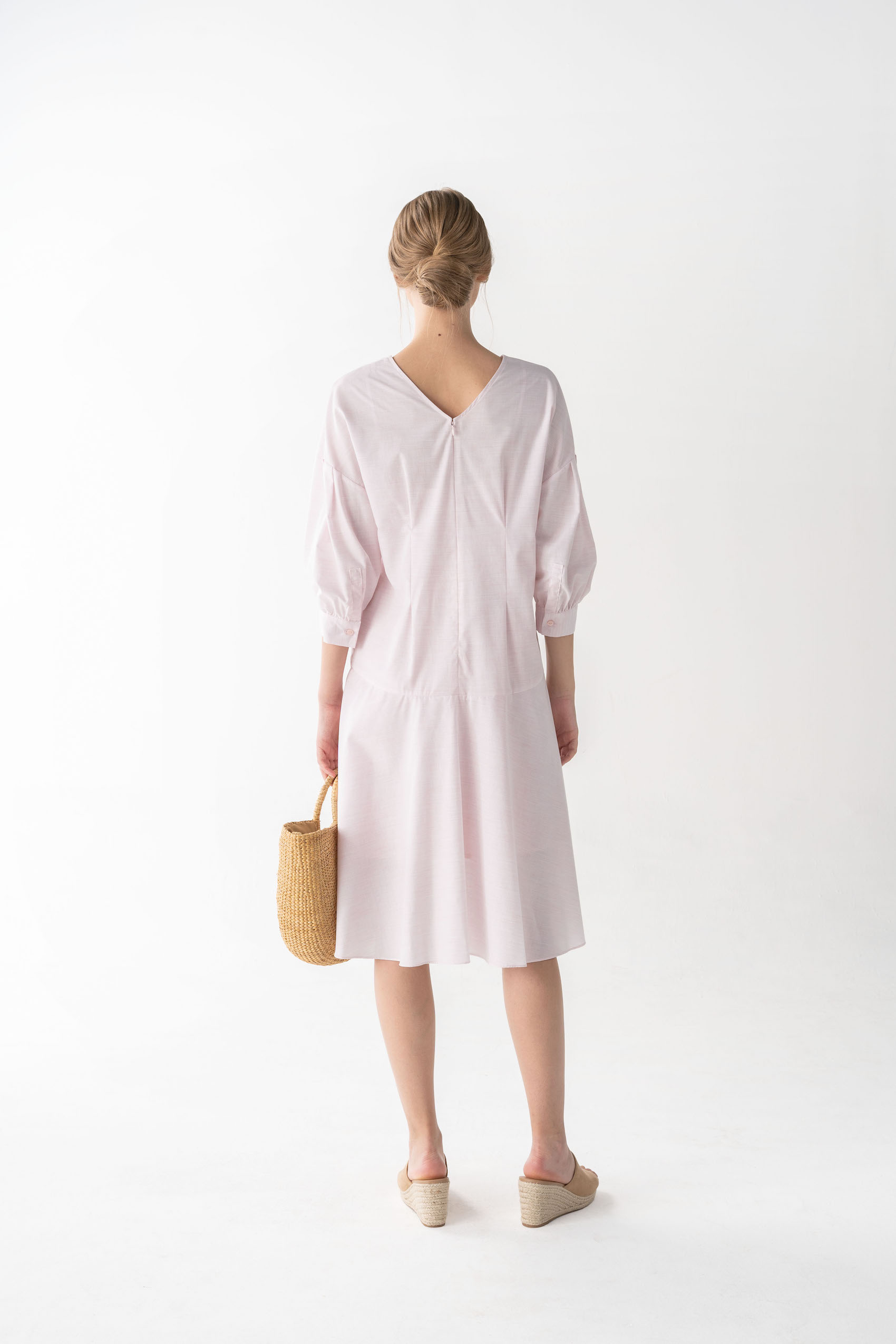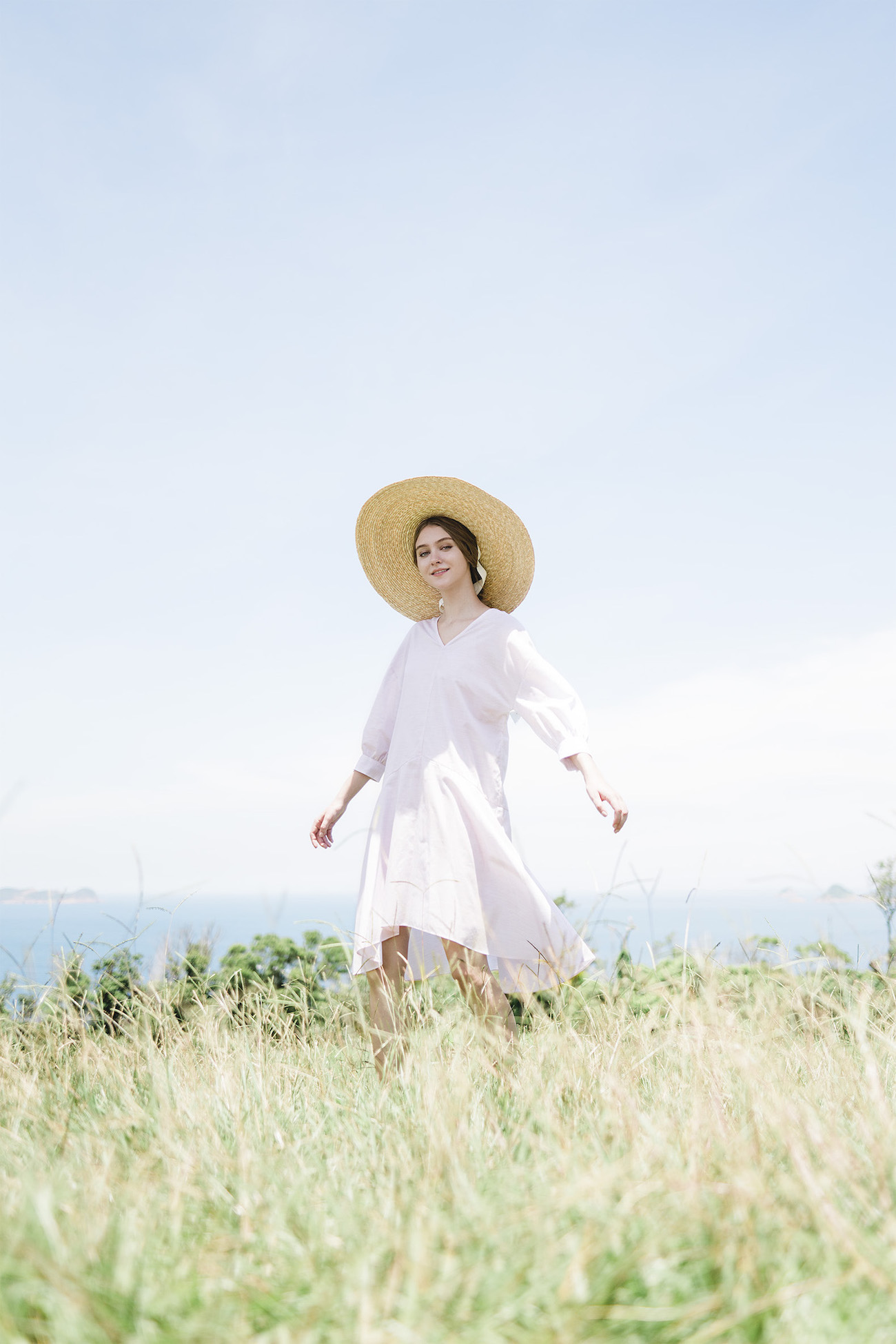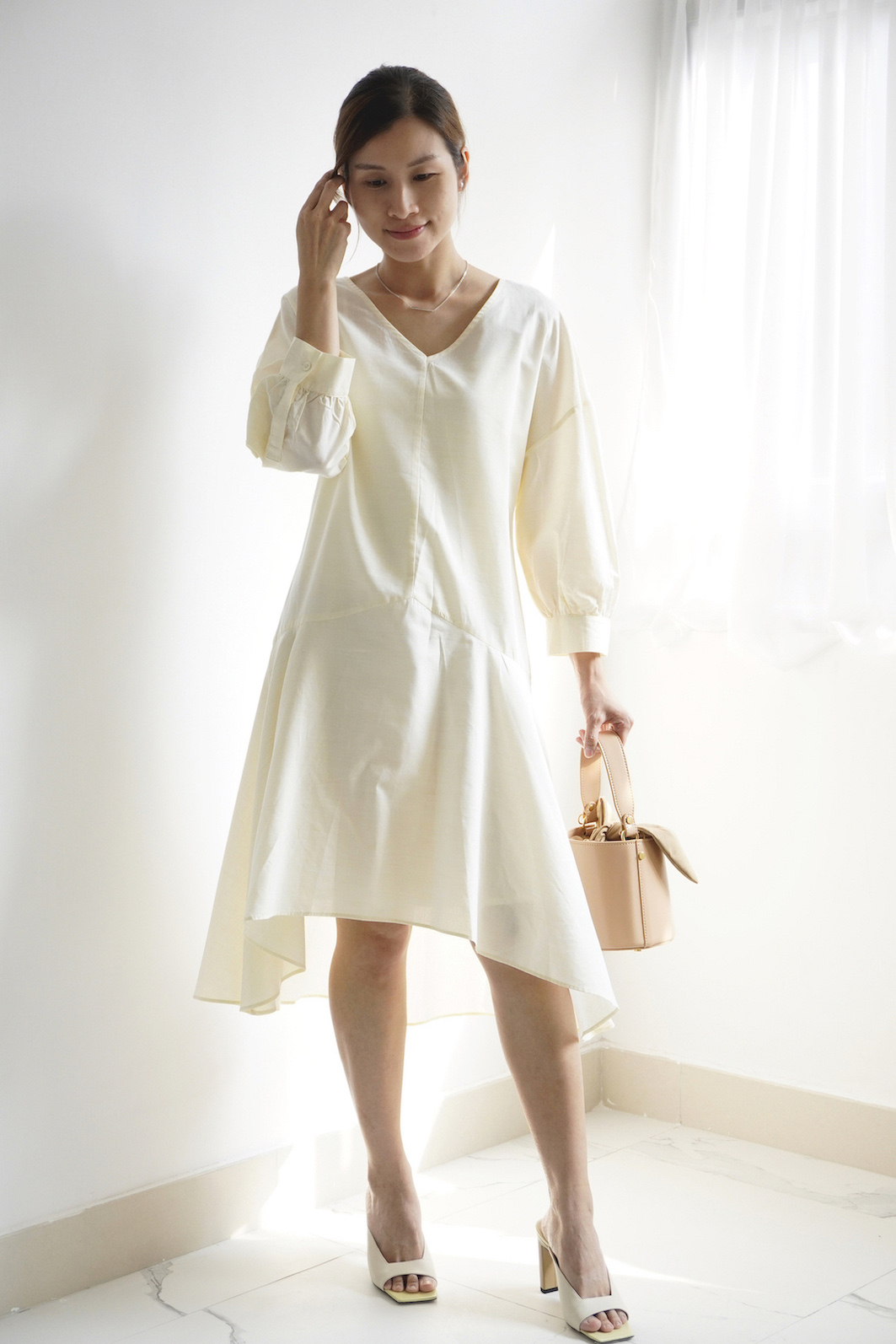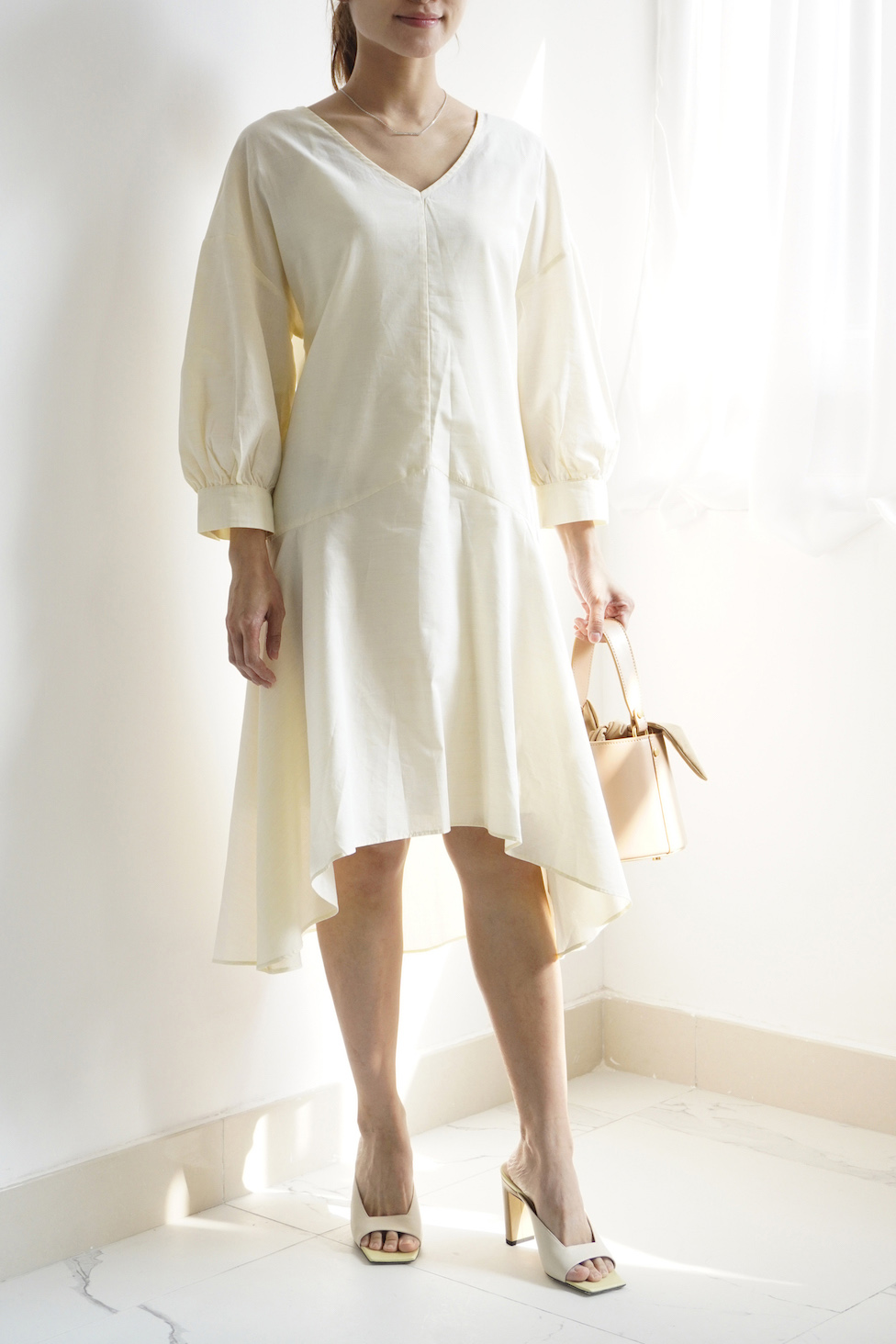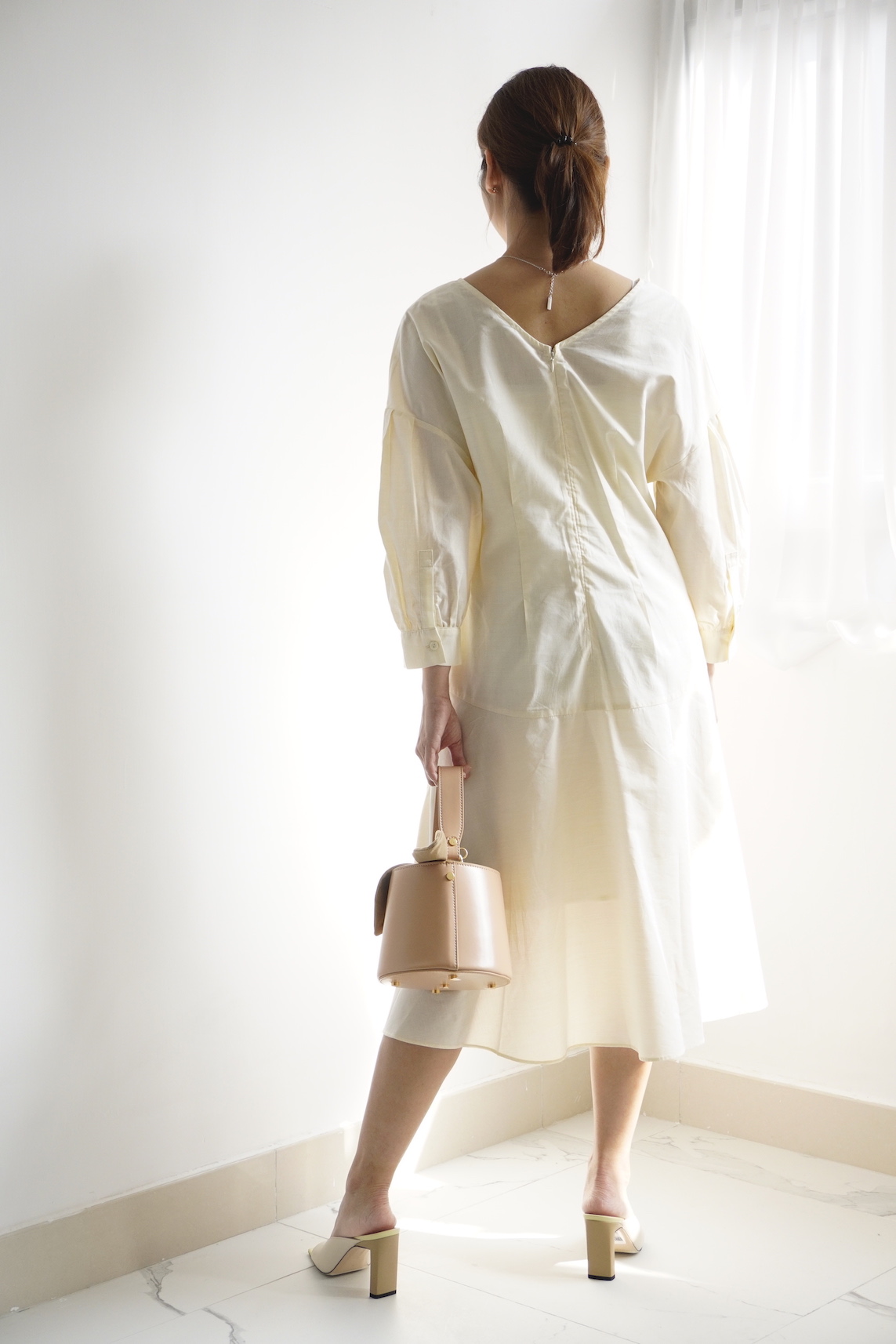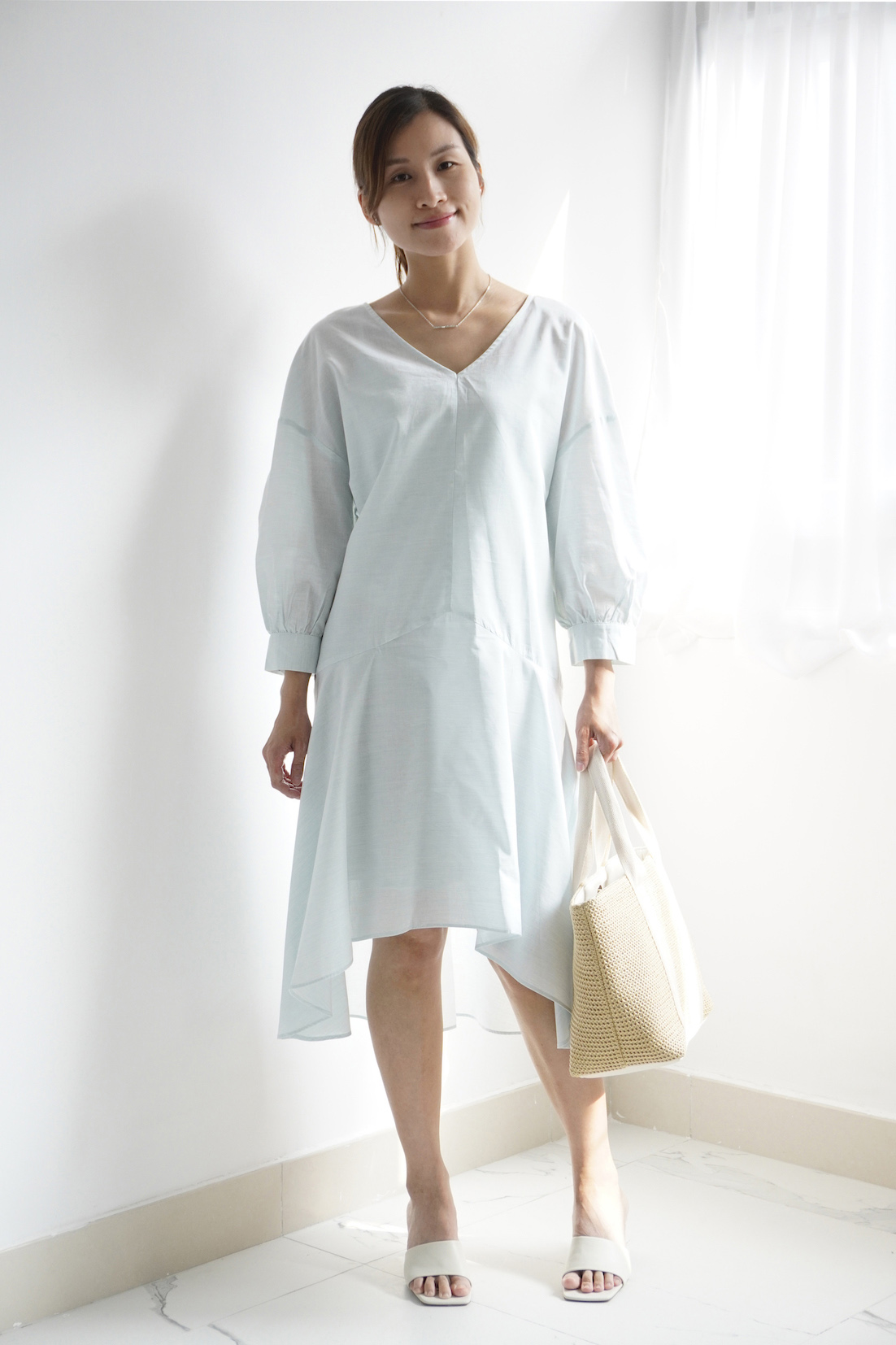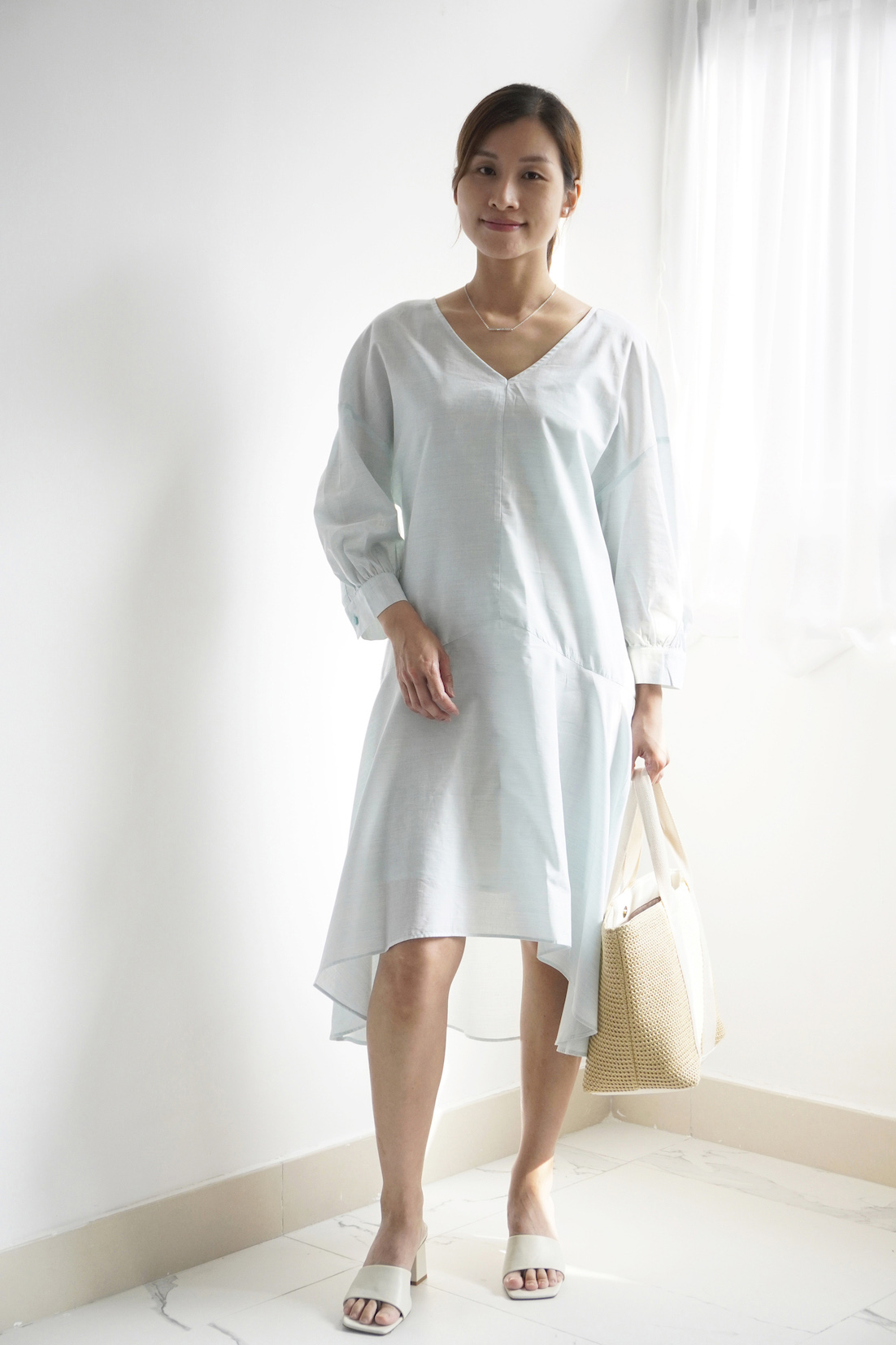 Japanese Plant-dyed Tencel Cotton Dress
植物染連衣裙(日本布)
HKD$980 HKD
Description
Crafted from Japan made plant dyed Tencel cotton fabric
Feminine flared dress featuring front and back v-neckline, puff sleeve and flared hem. Considerate designed with inner slip dress.
– Drop shoulder
– Centre back zipper open
– Mid-sleeve
– Midi length
The eco main fabric is dyed by natural botanical extract with no chemical pollution. Made in premium quality Japan made Tencel blend cotton. Tencel is a eco-friendly material which give minimum impact to water pollution.
And slip dress is made by premium Japan made lining Bemberg. Bemberg is a certified sustainable material which is very environmental friendly.
這休閑連衣裙有美美荷葉裙擺及顯瘦前後V領設計。貼心設計附有吊帶底裙。
由日本製植物染天絲混棉布造~放大圖片看可以睇到布是混色織的,好似粉紅色就有不同的粉紅調和白色織在一起,低調但豐富的~
-落肩款
-後中拉鍊
-中袖
-中長度
布料採用天然植物提取物染色,無化學污染。採用優質日本天絲混紡棉製成。天絲亦是環保材料,不會污染海洋。底裙是由日本高級襯裡Bemberg造,通爽非常適合春夏季。Bemberg是有環保認證的铜氨面料~
---
Size 尺寸
(S) Small- Body length(Front/Back) 身長(前/後)- 88/106 cm.  Chest 胸圍- 95 cm. Waist 腰圍- 84 cm
(M) Medium- Body length(Front/Back) 身長(前/後)- 92/108 cm.  Chest 胸圍- 100 cm. Waist 腰圍- 89 cm
Model K height:  178cm.  Designer S height: 161 cm
*1cm= 0.394 Inches

Composition 布成份
Main- 60% Cotton 40% Tencel
Slip dress- 100% Bemberg