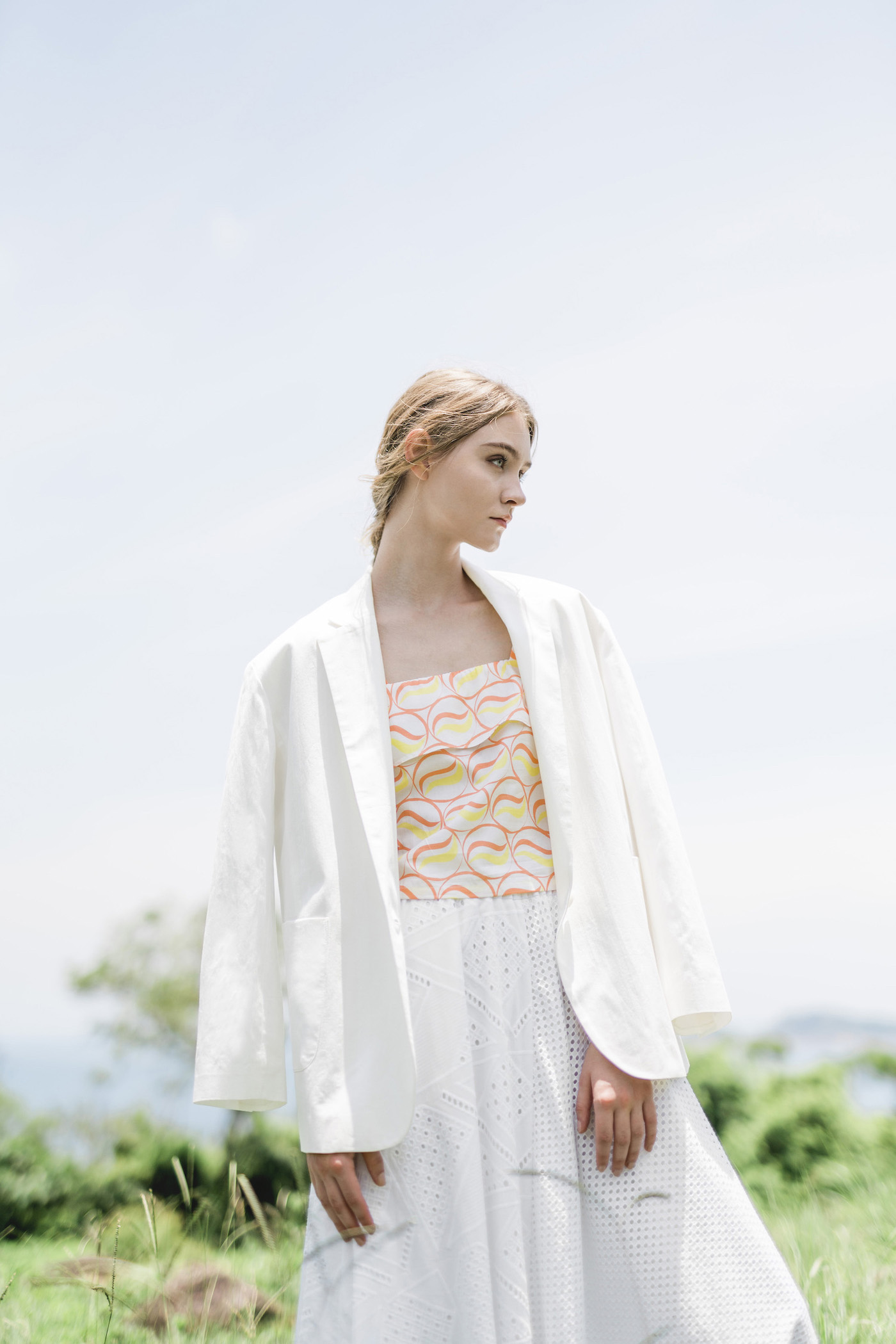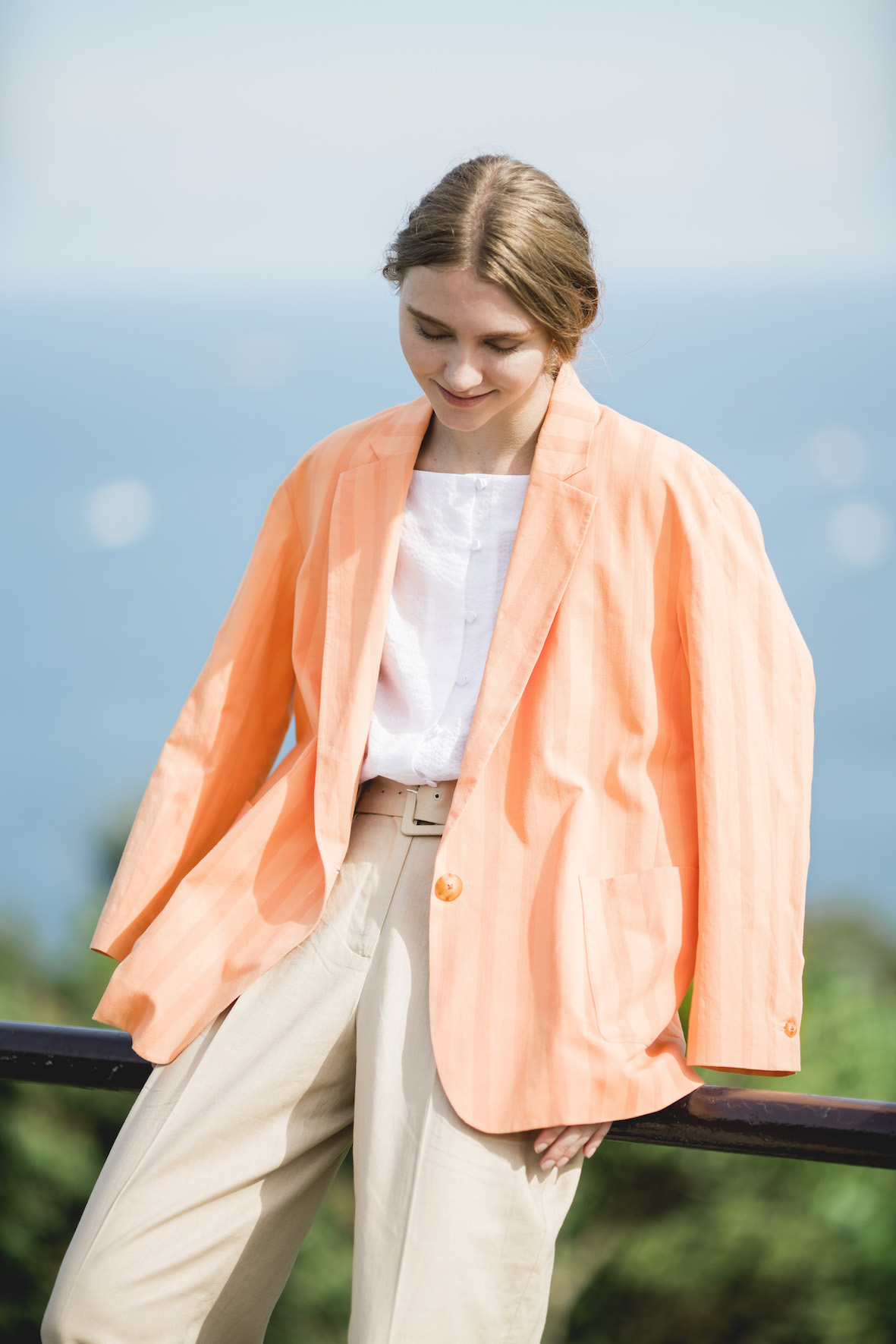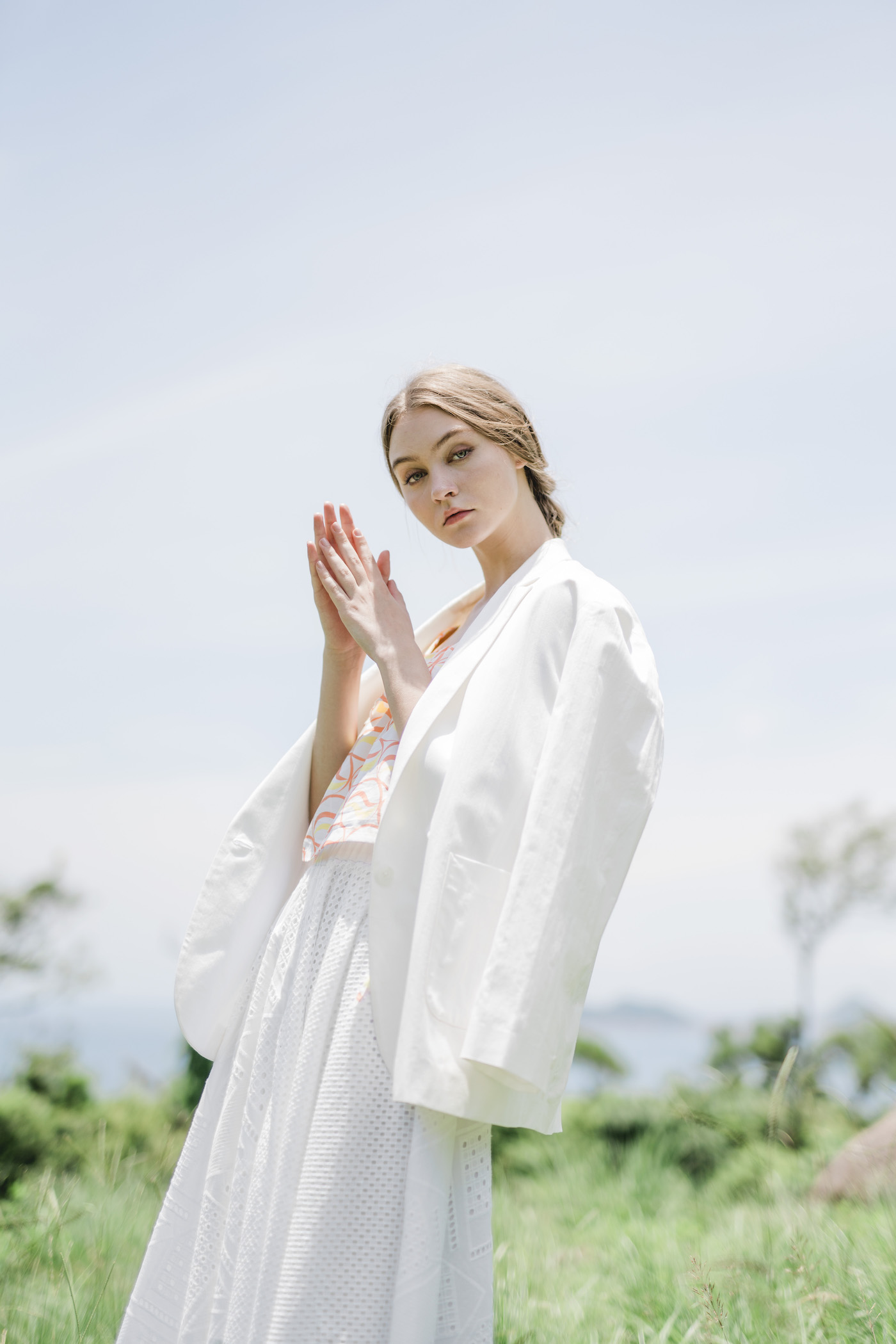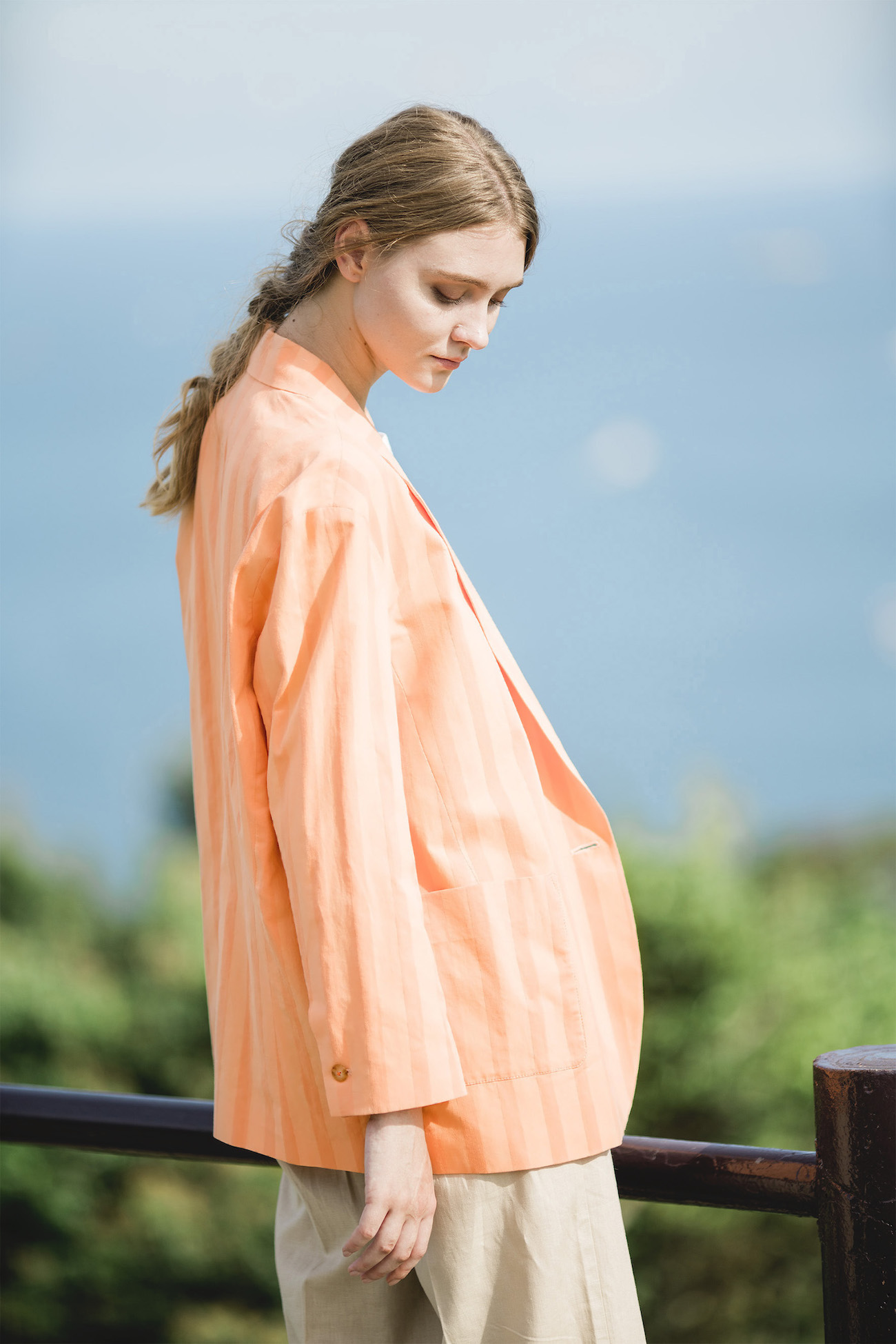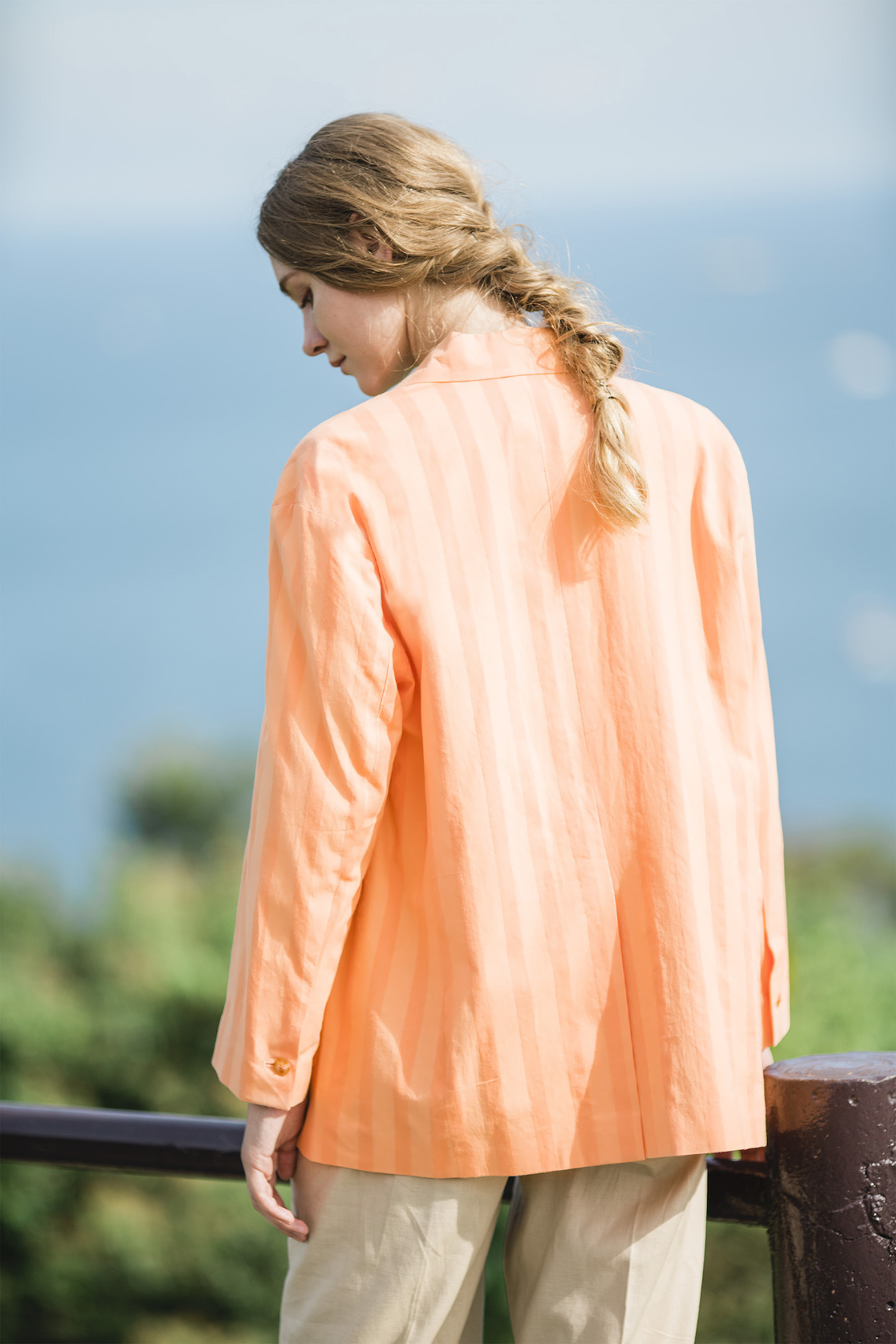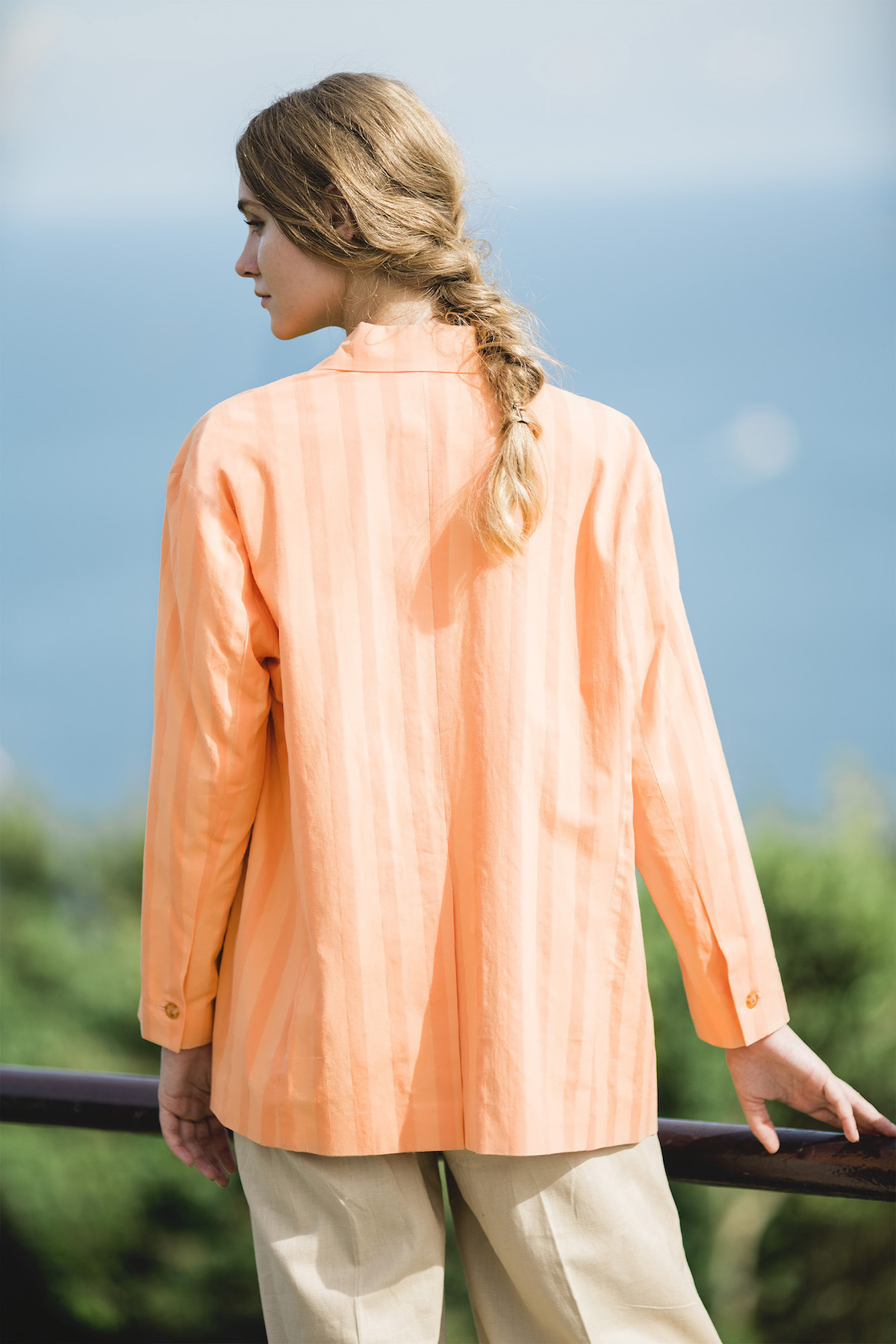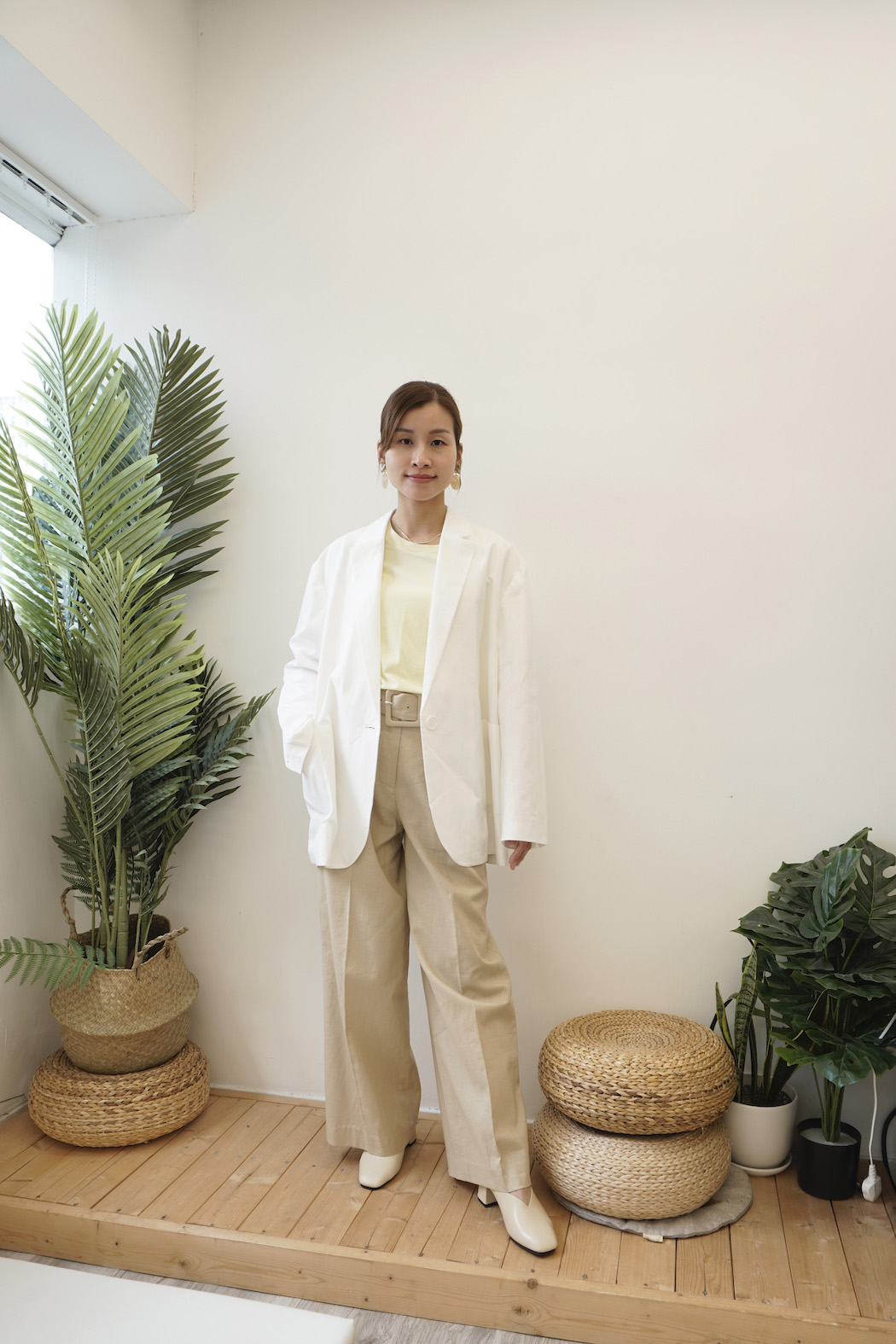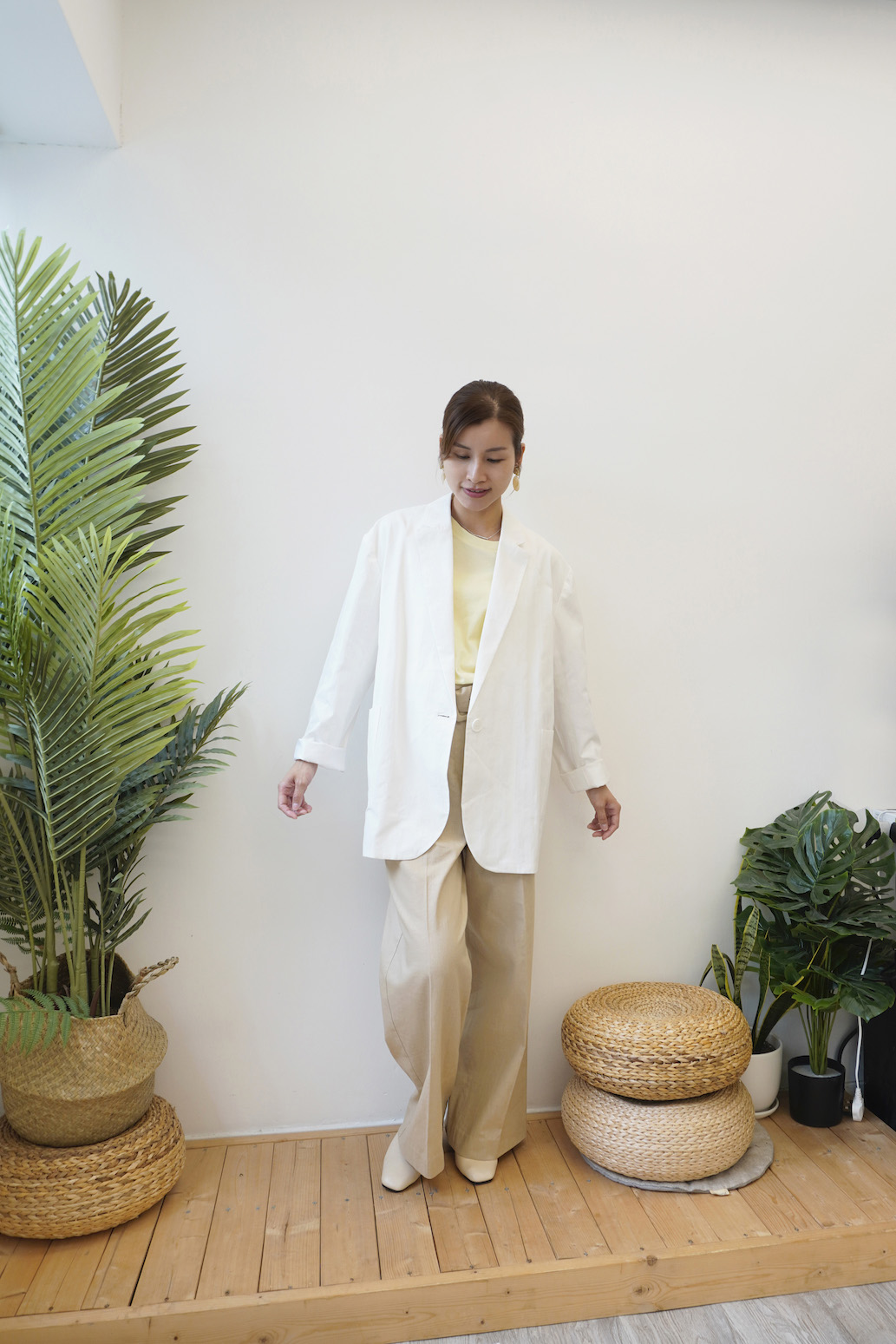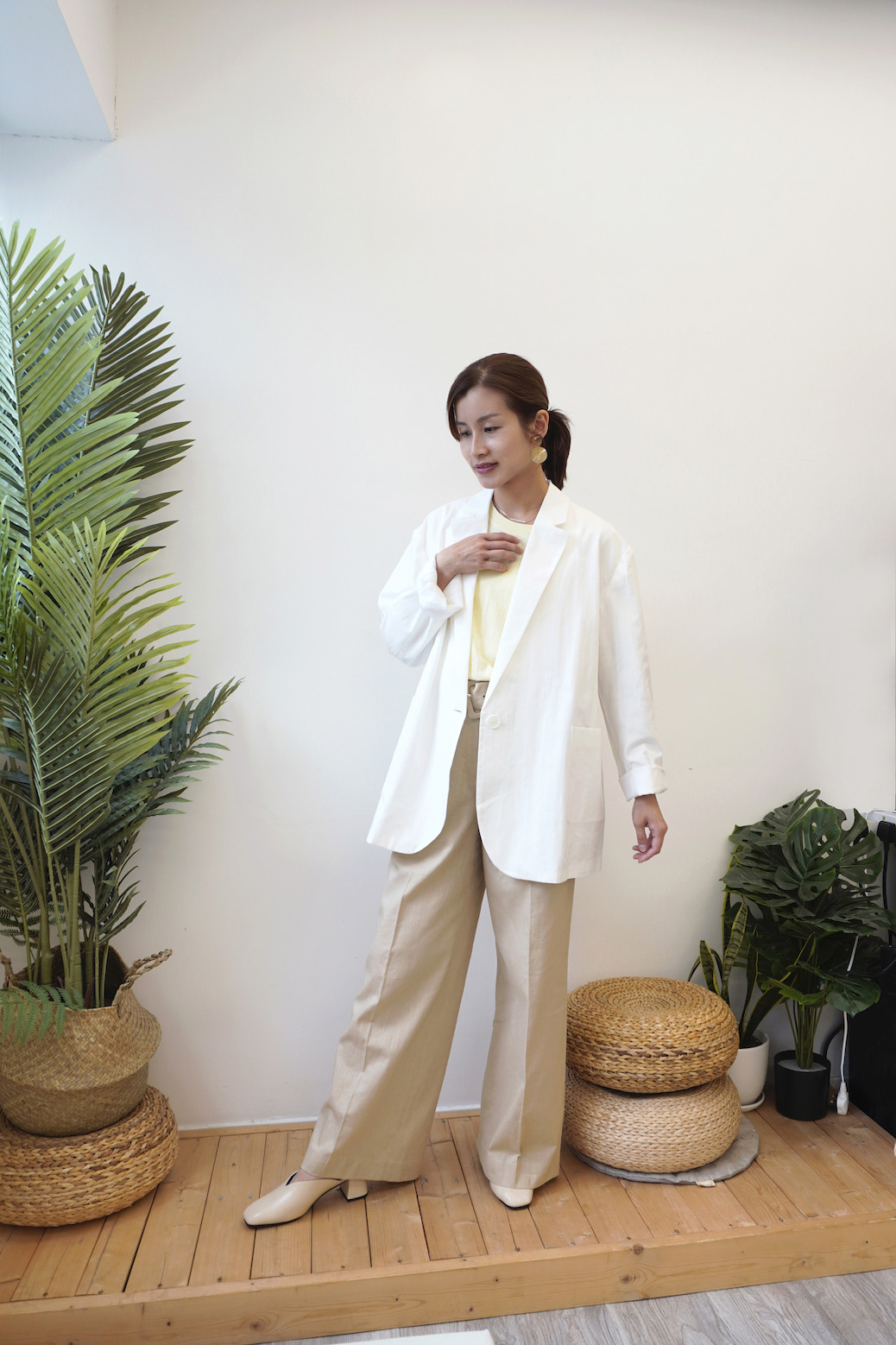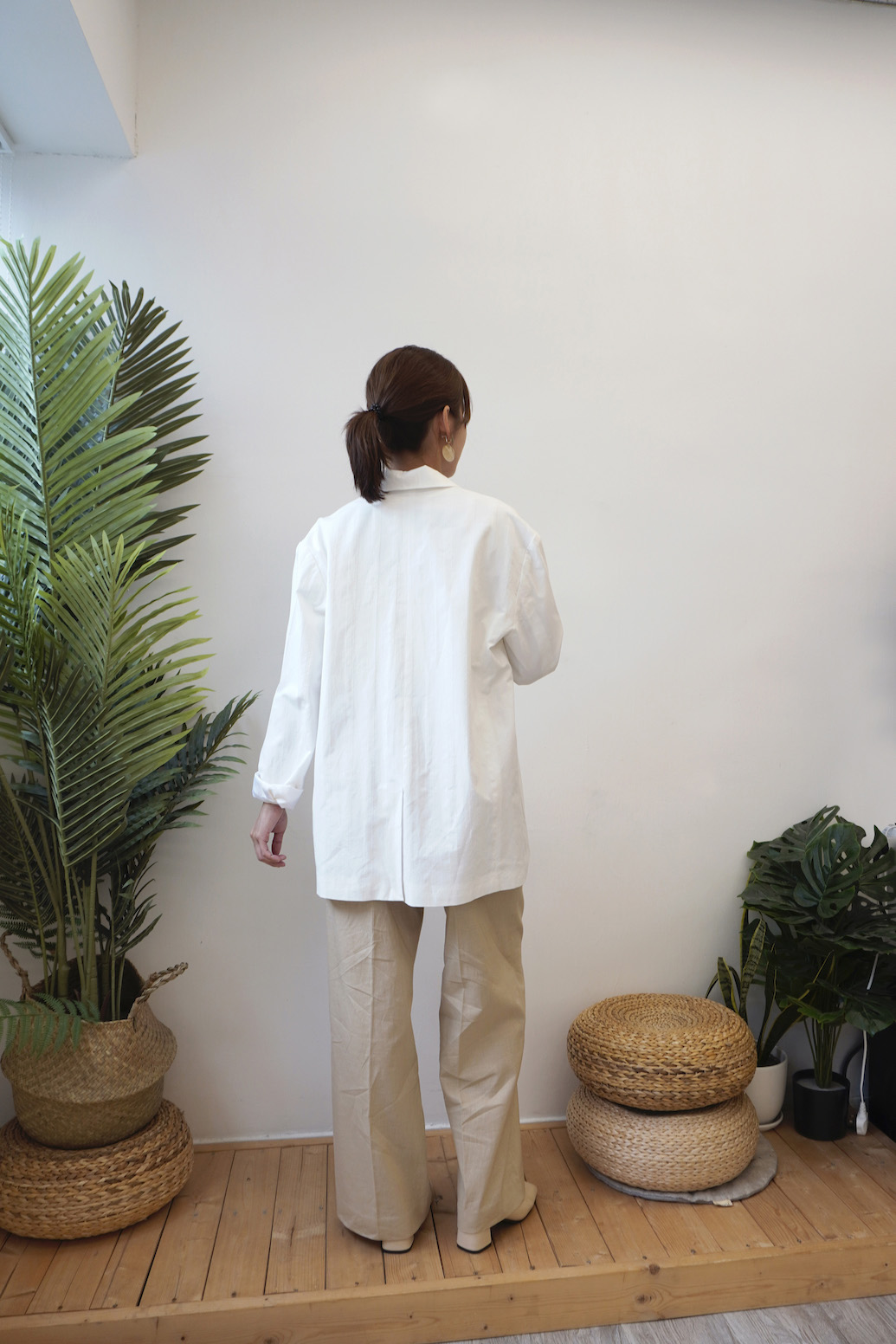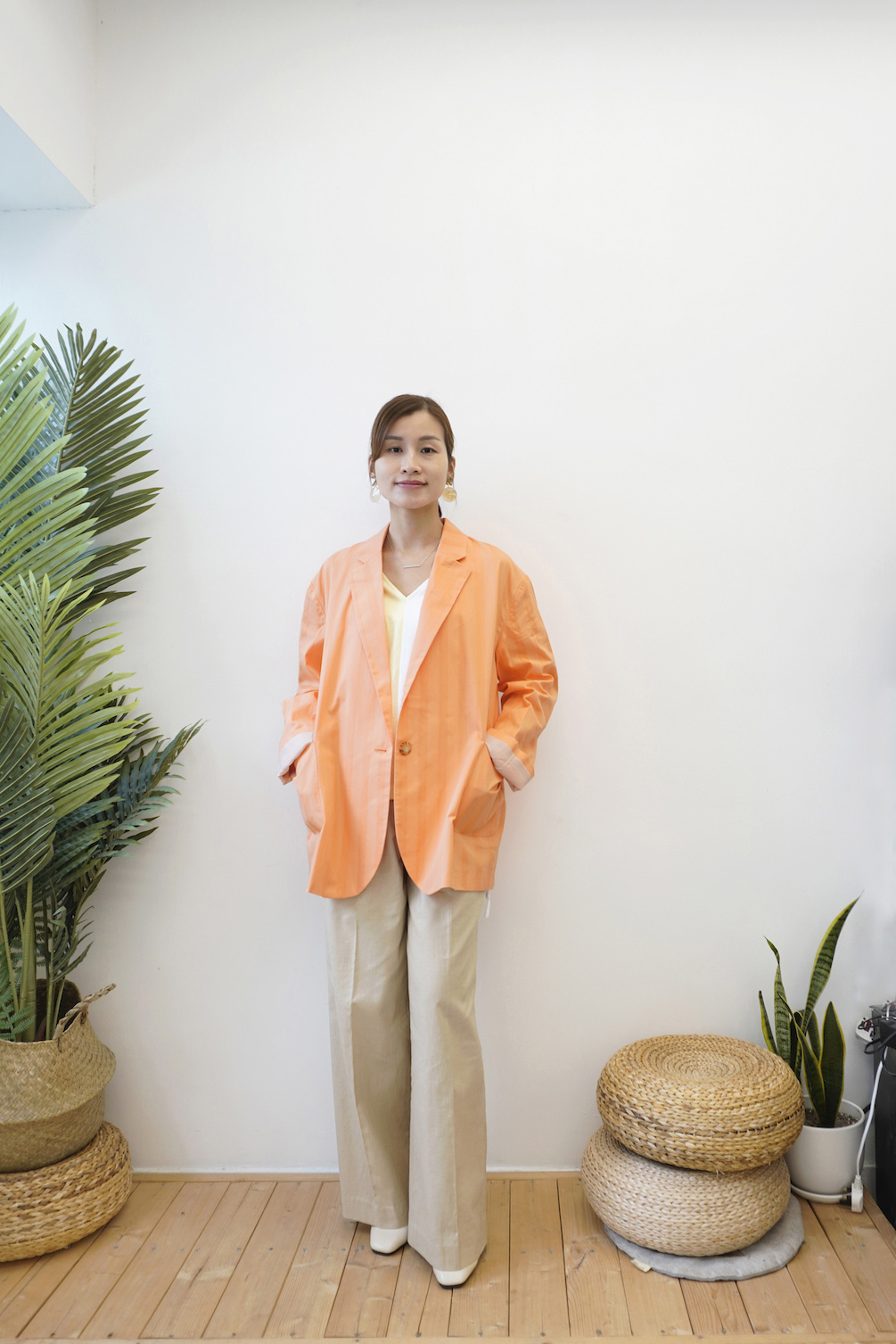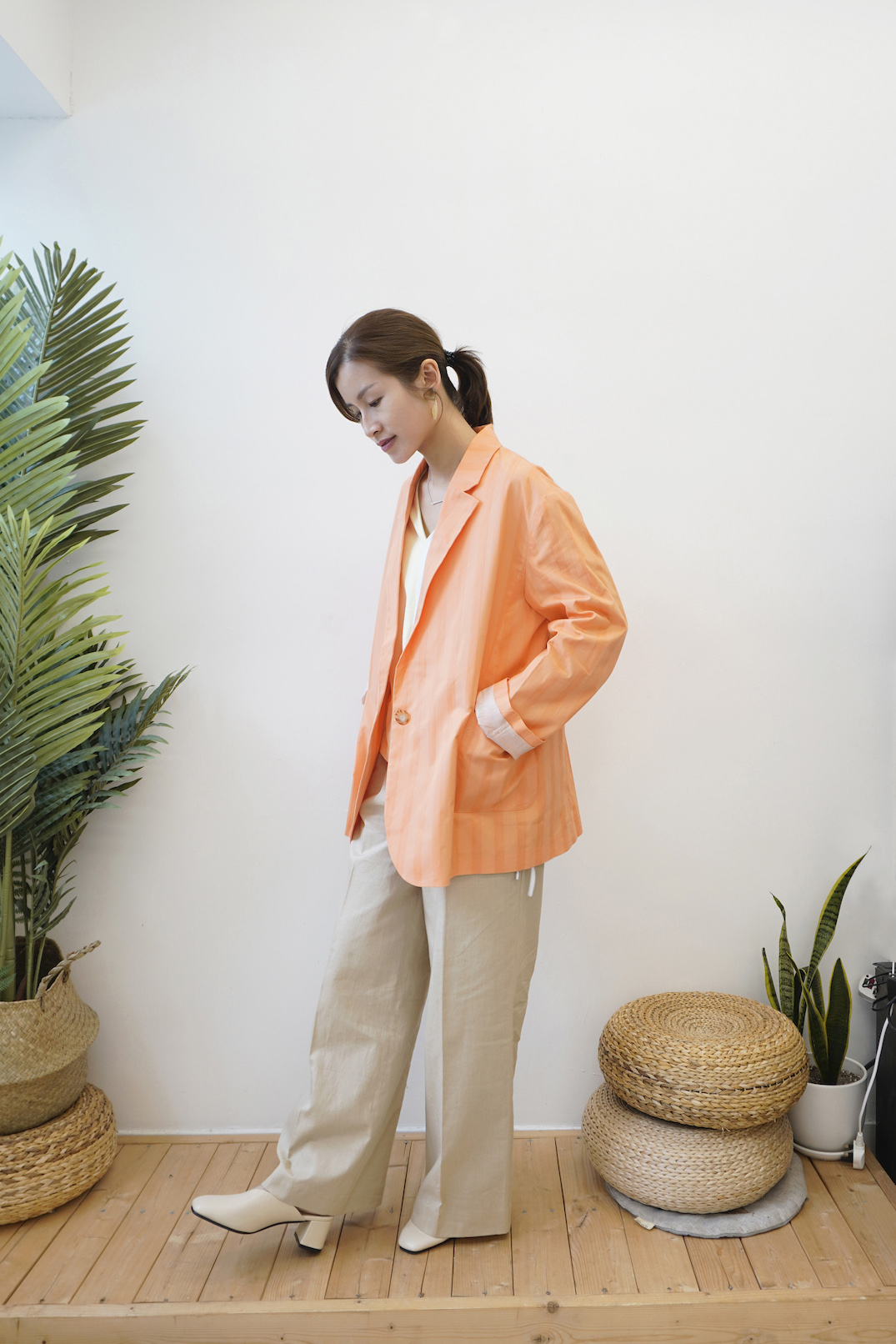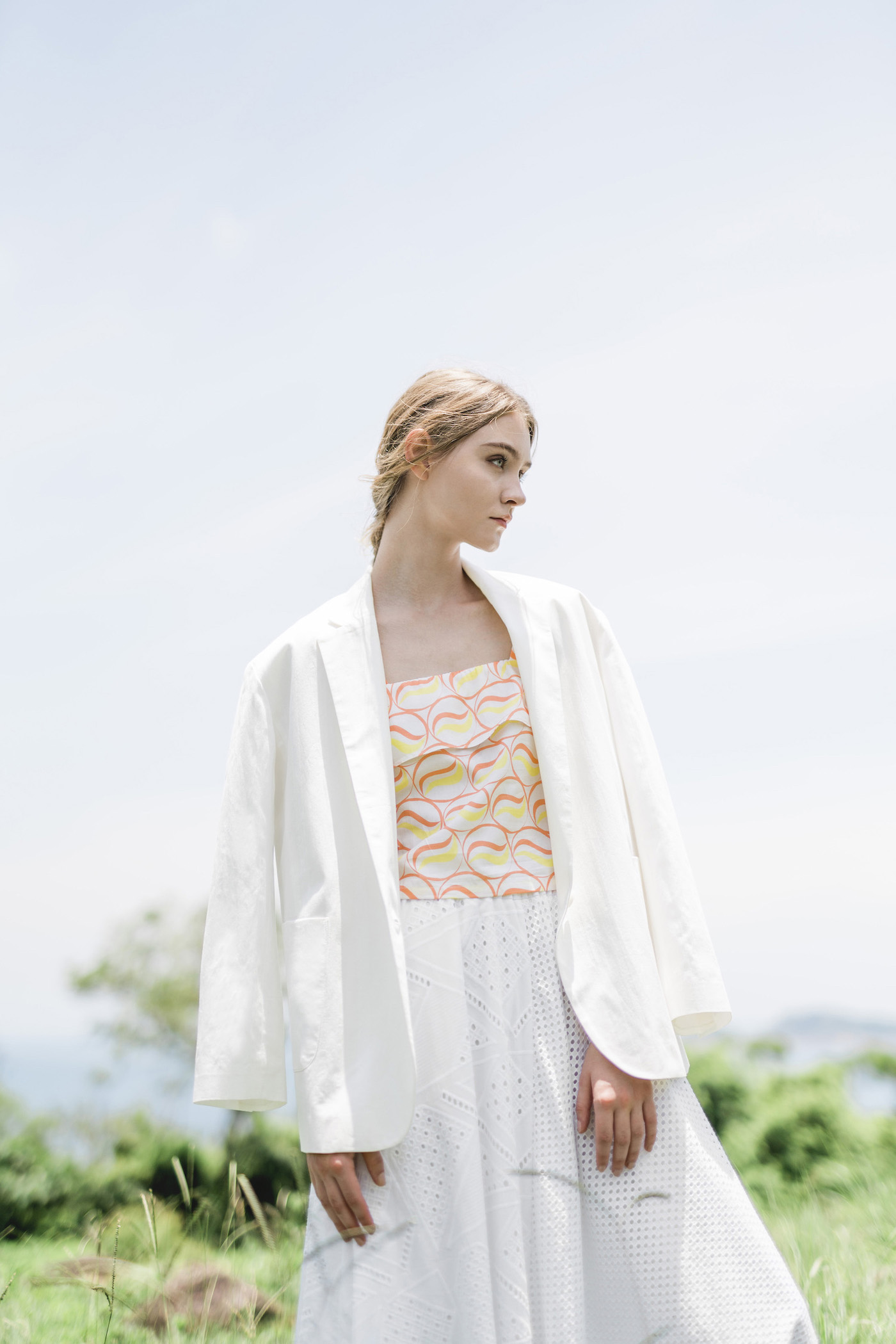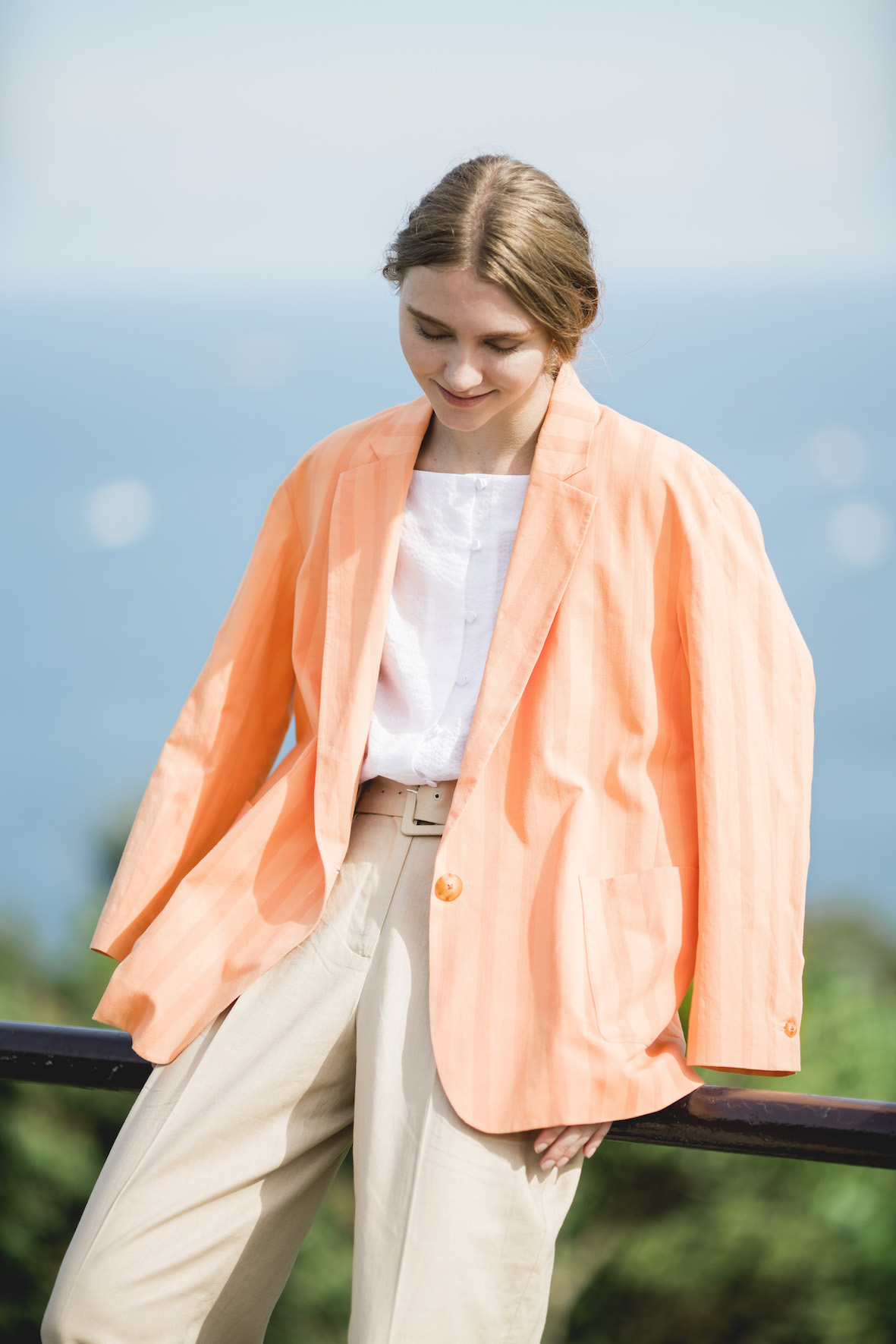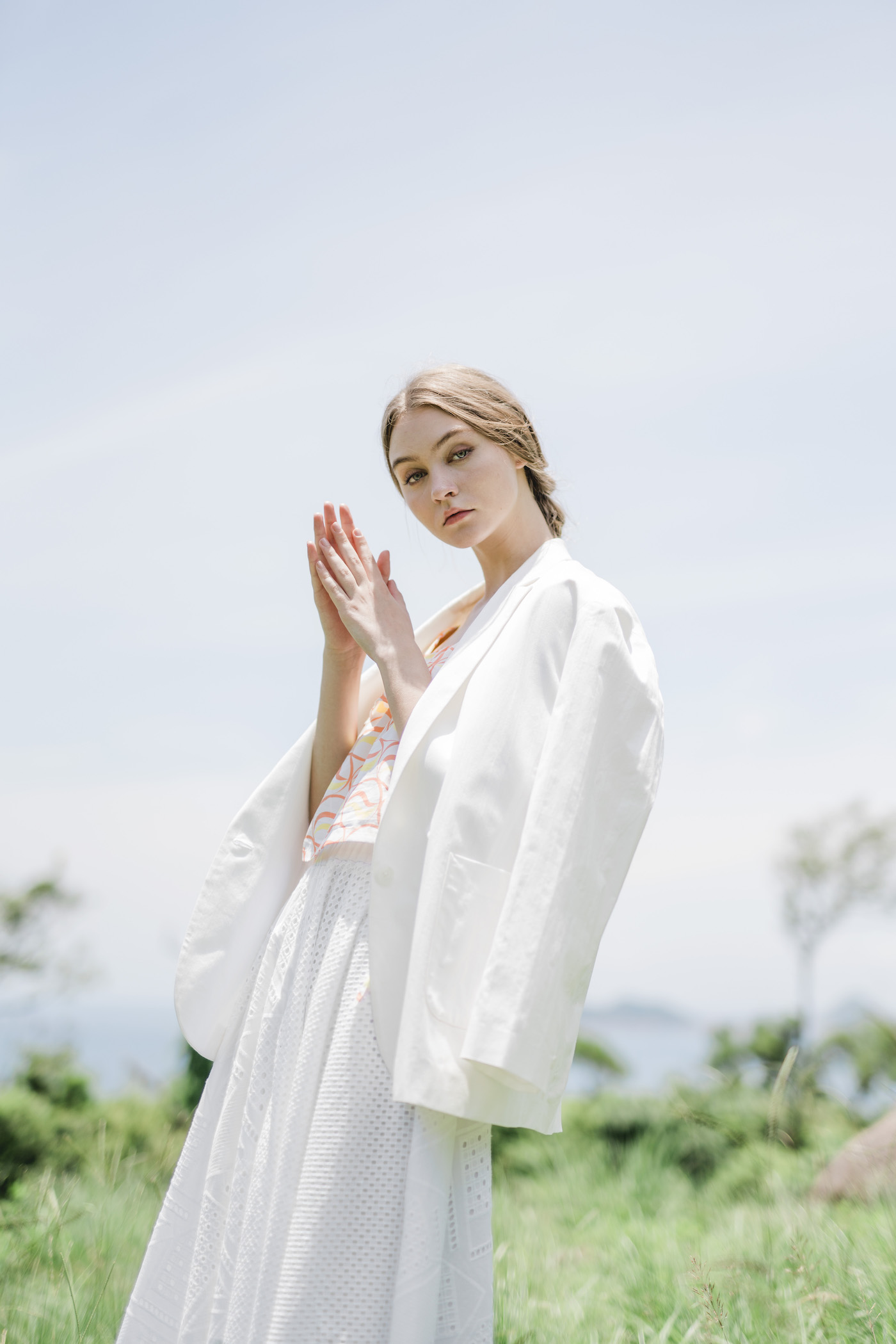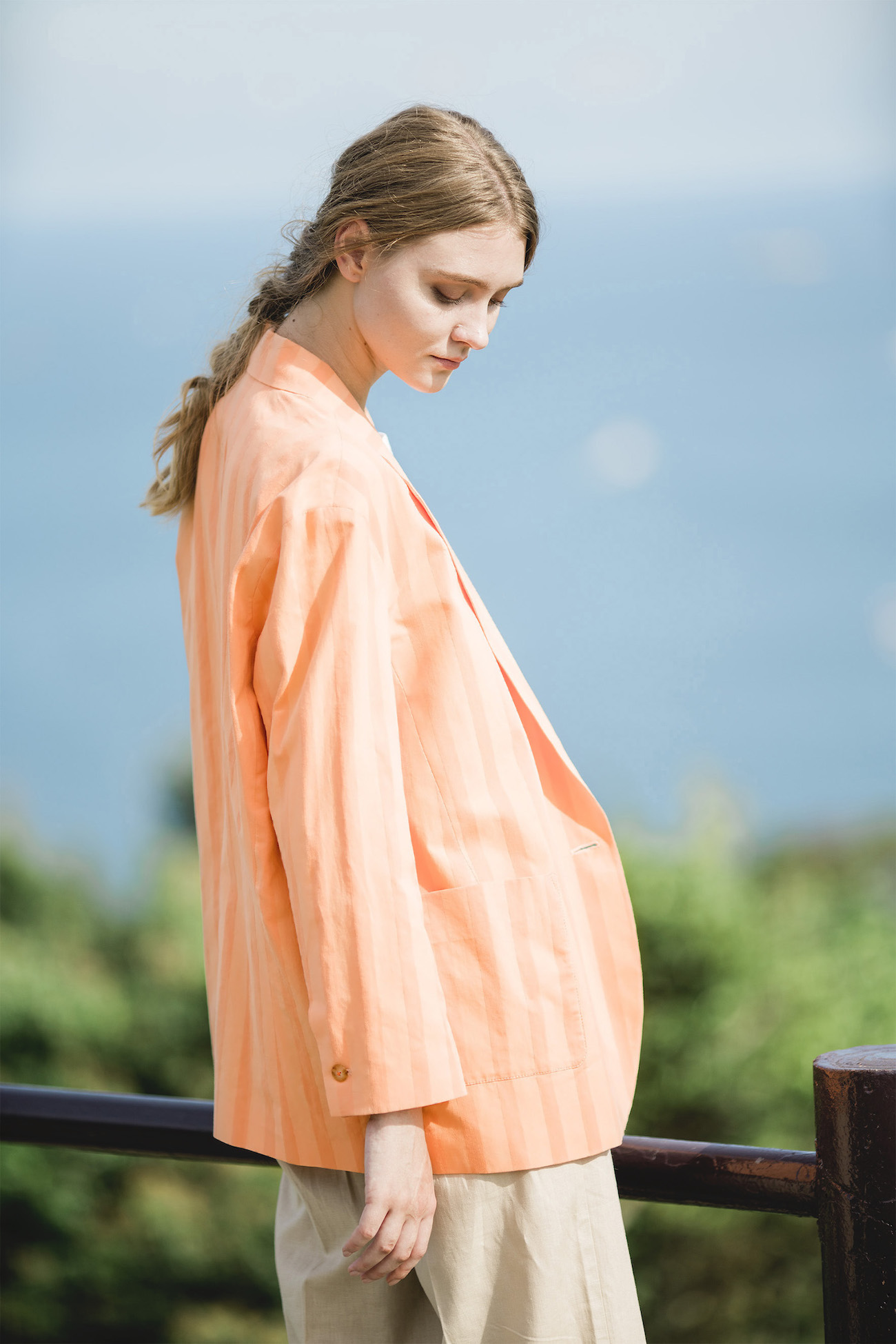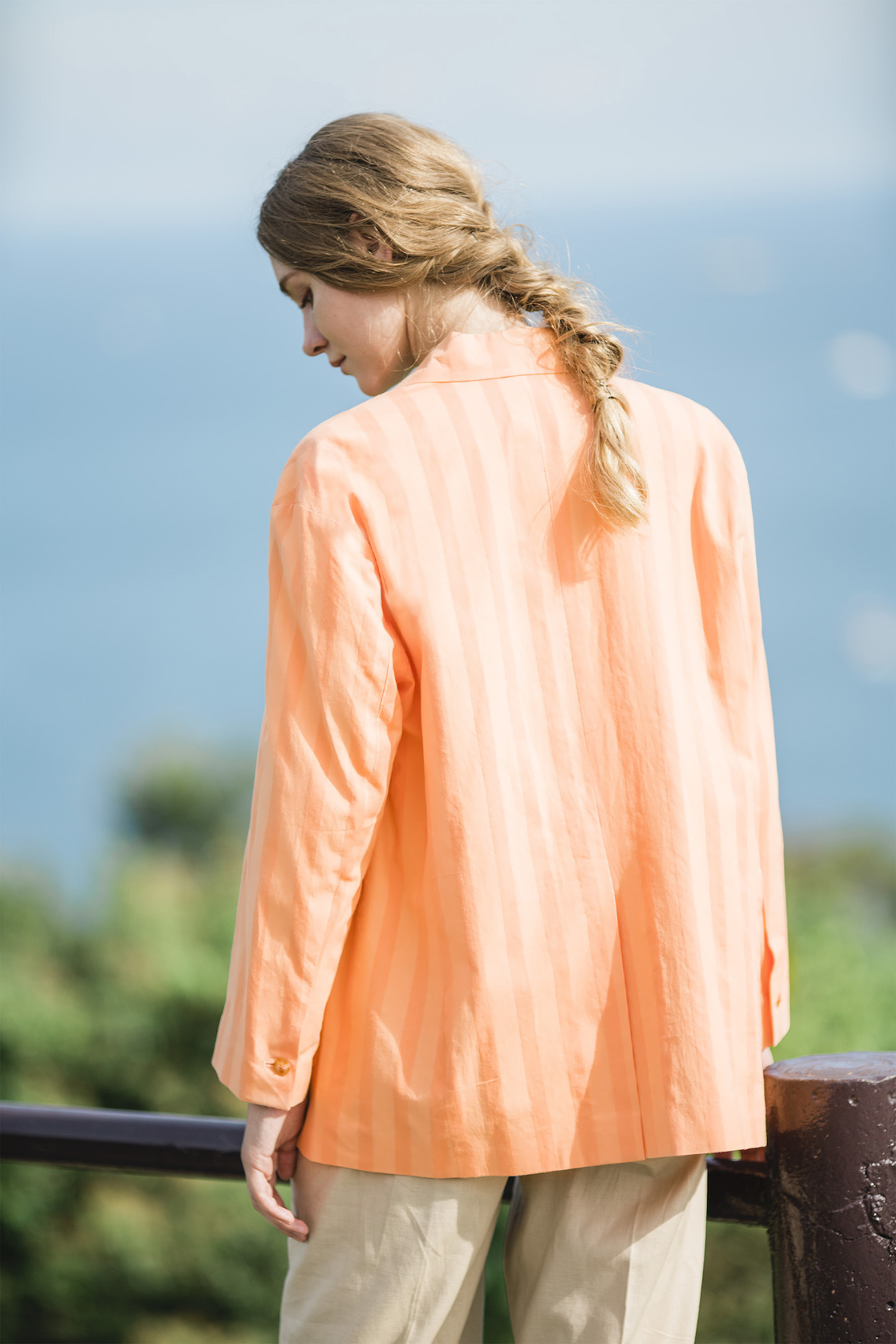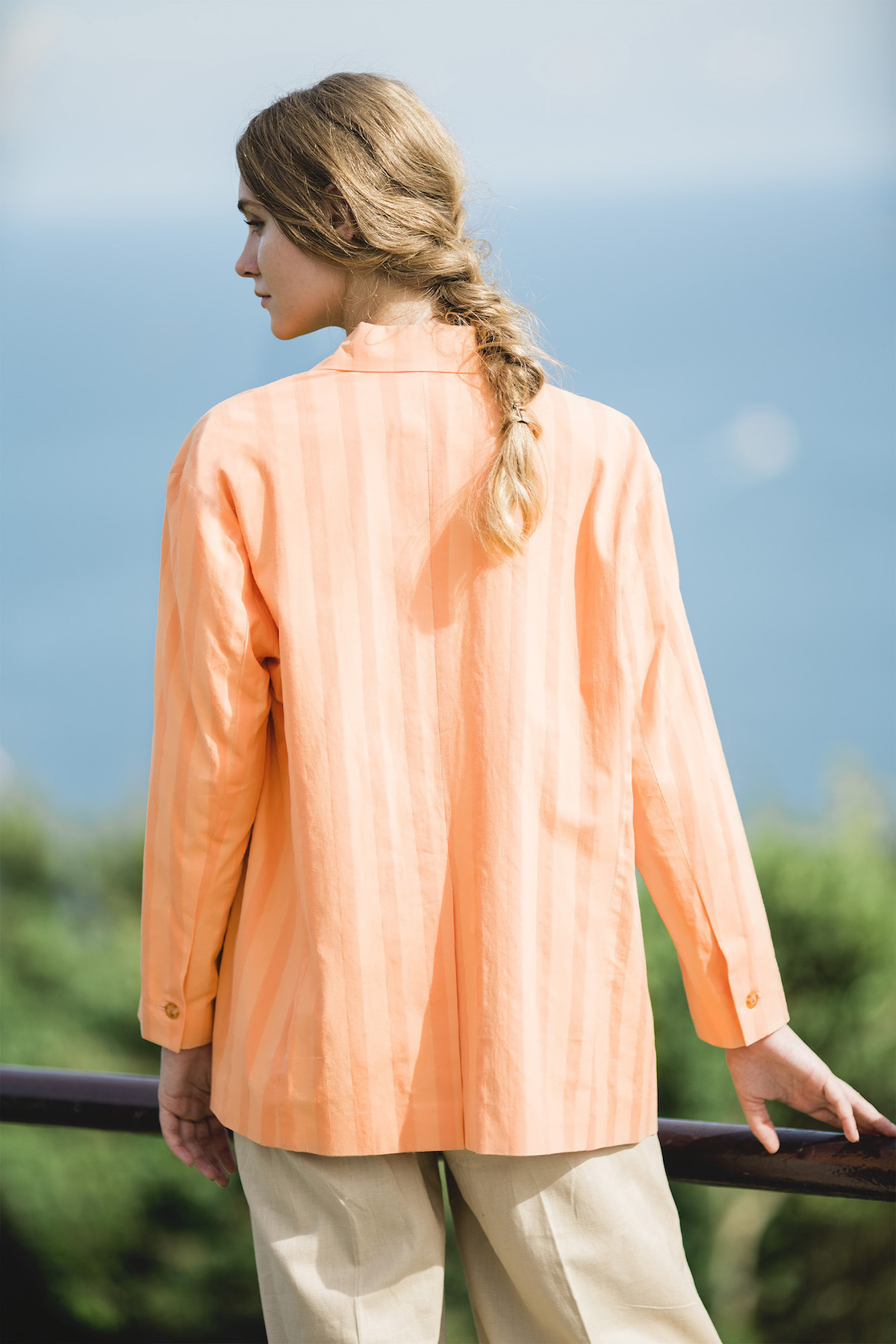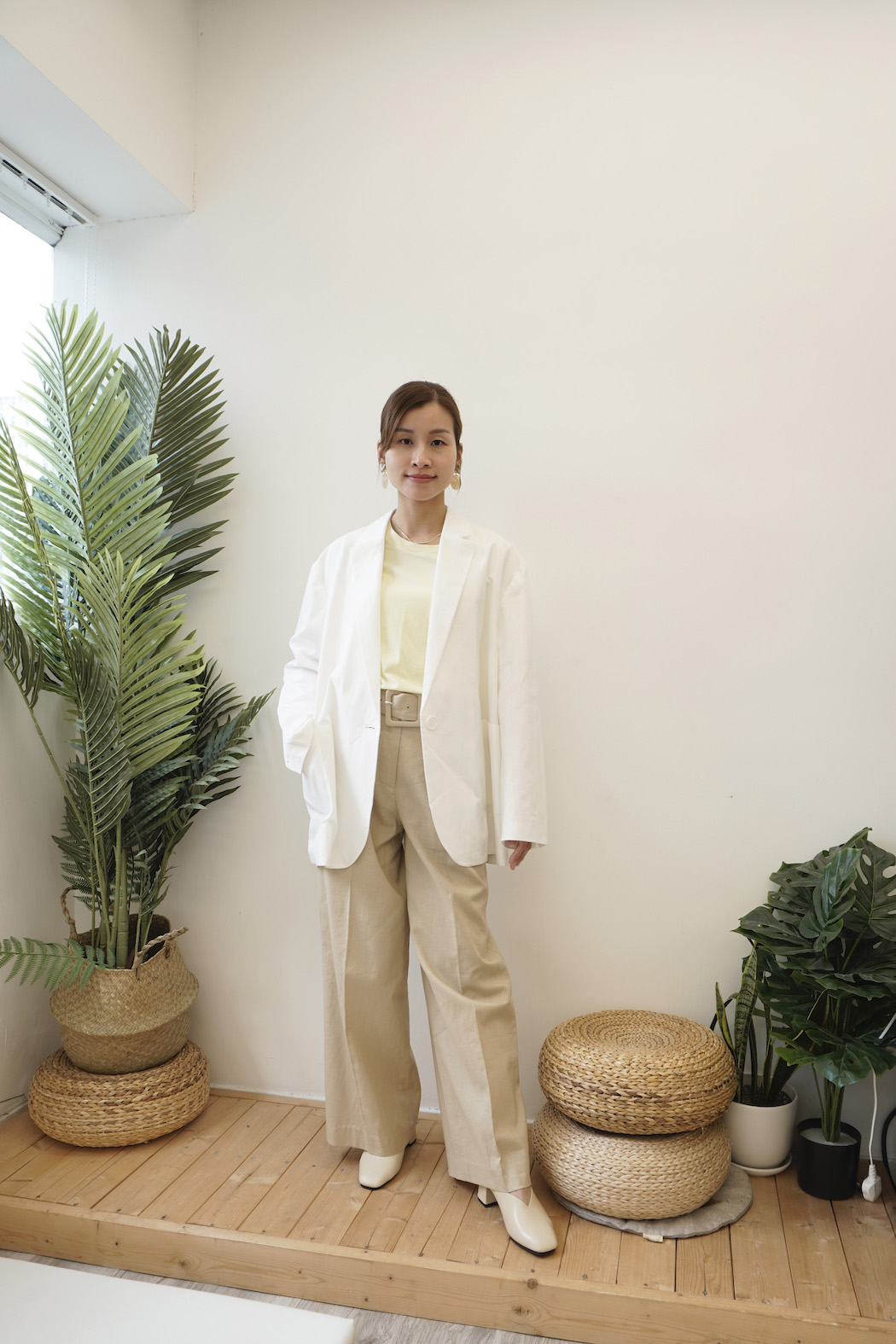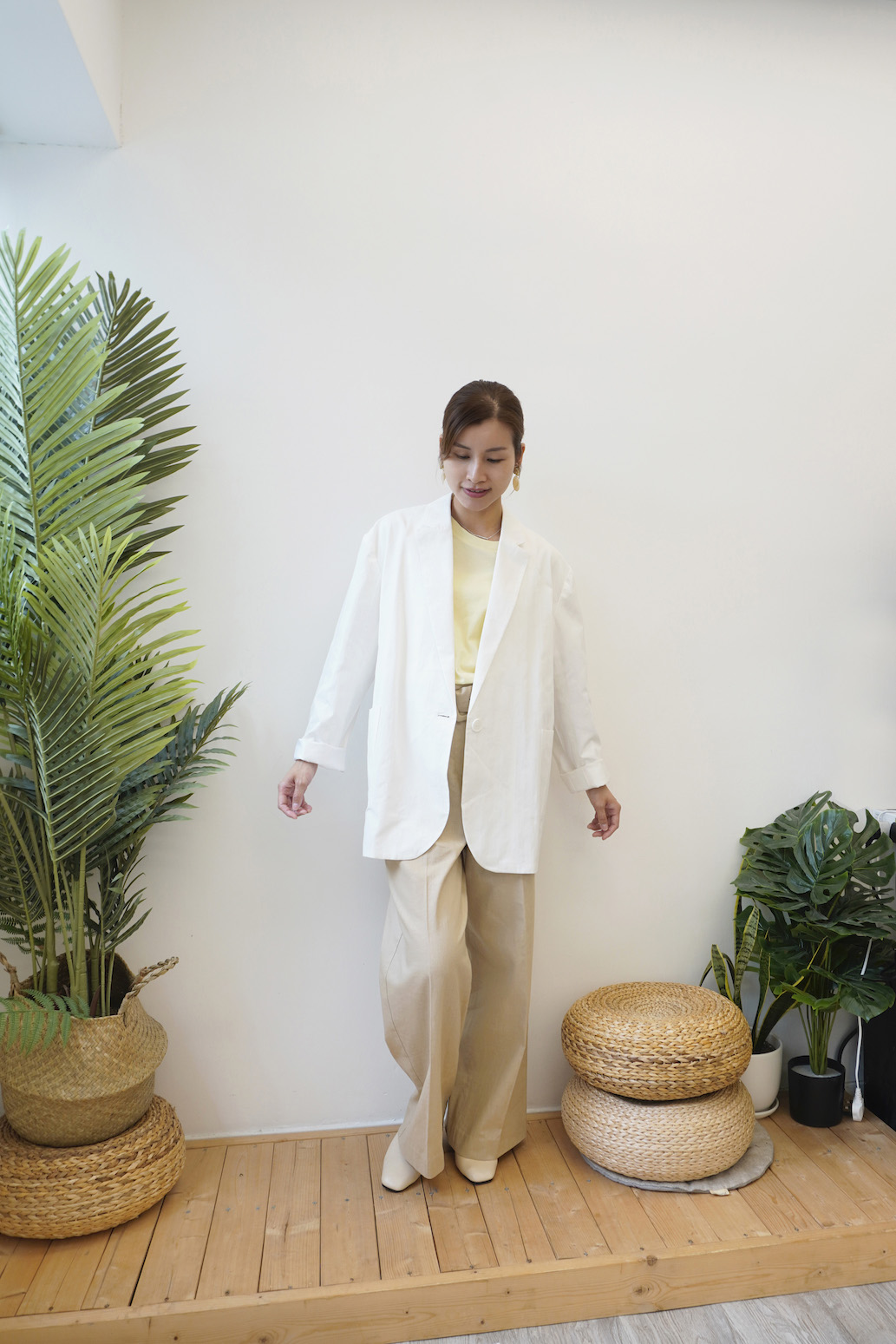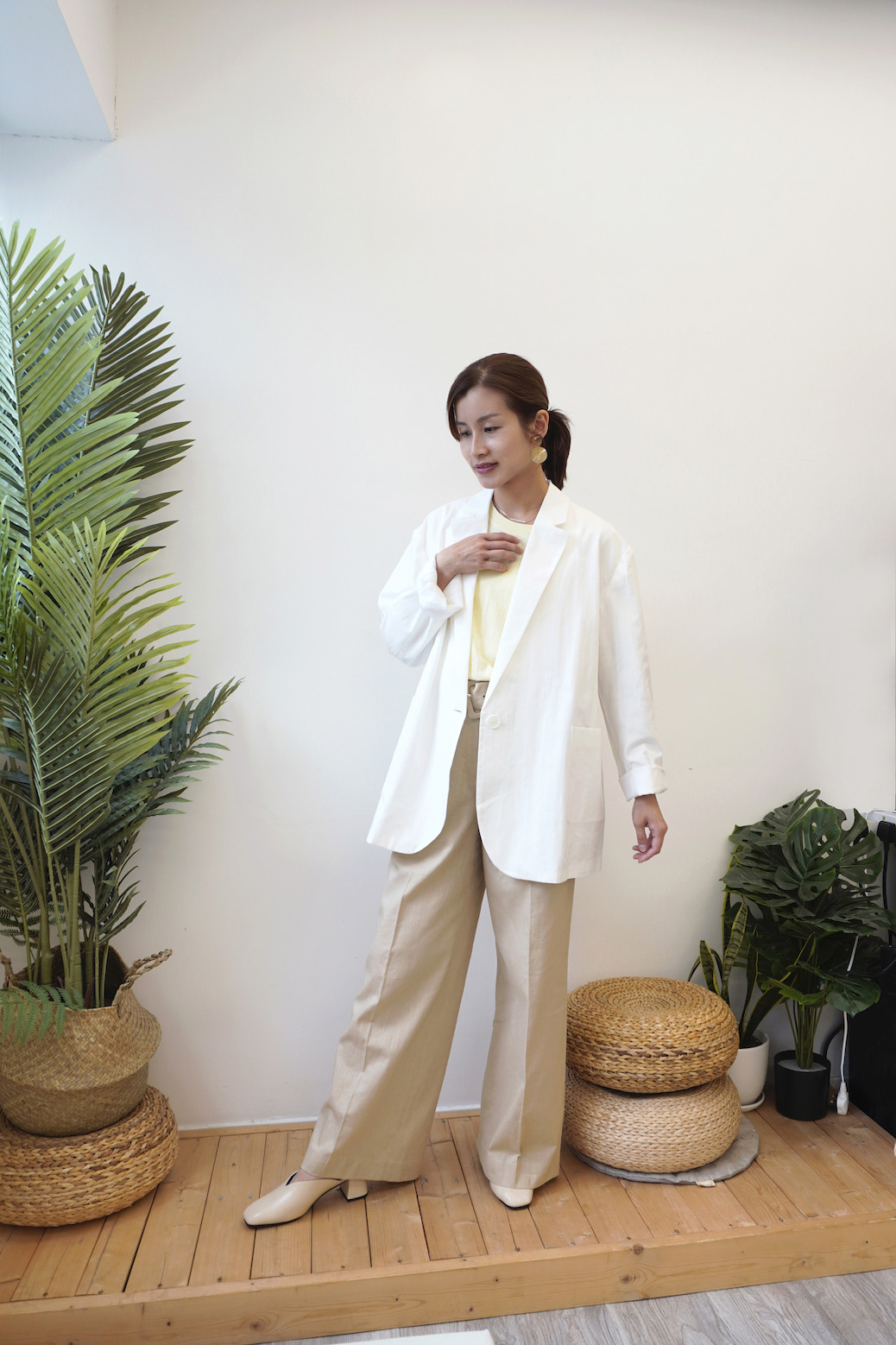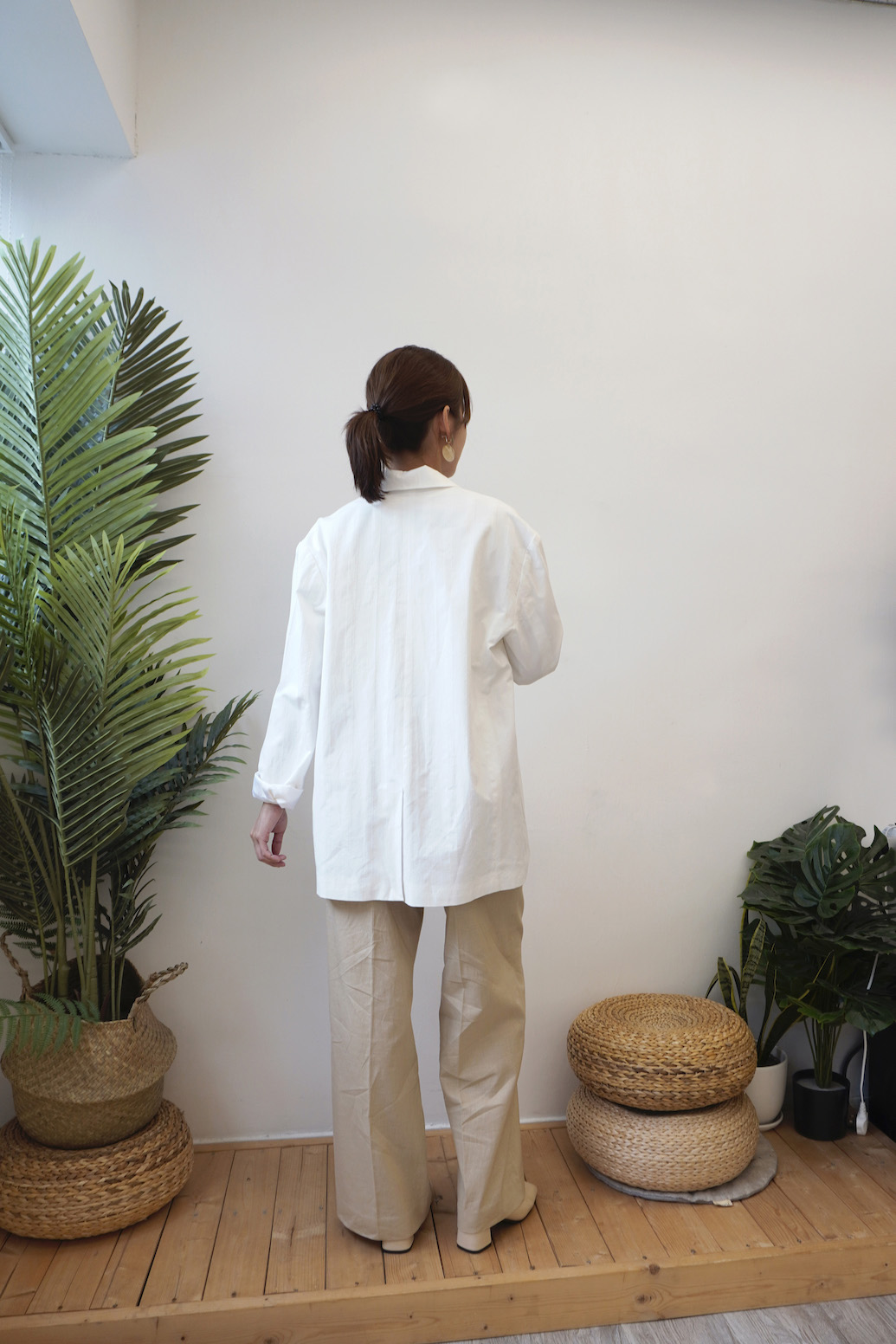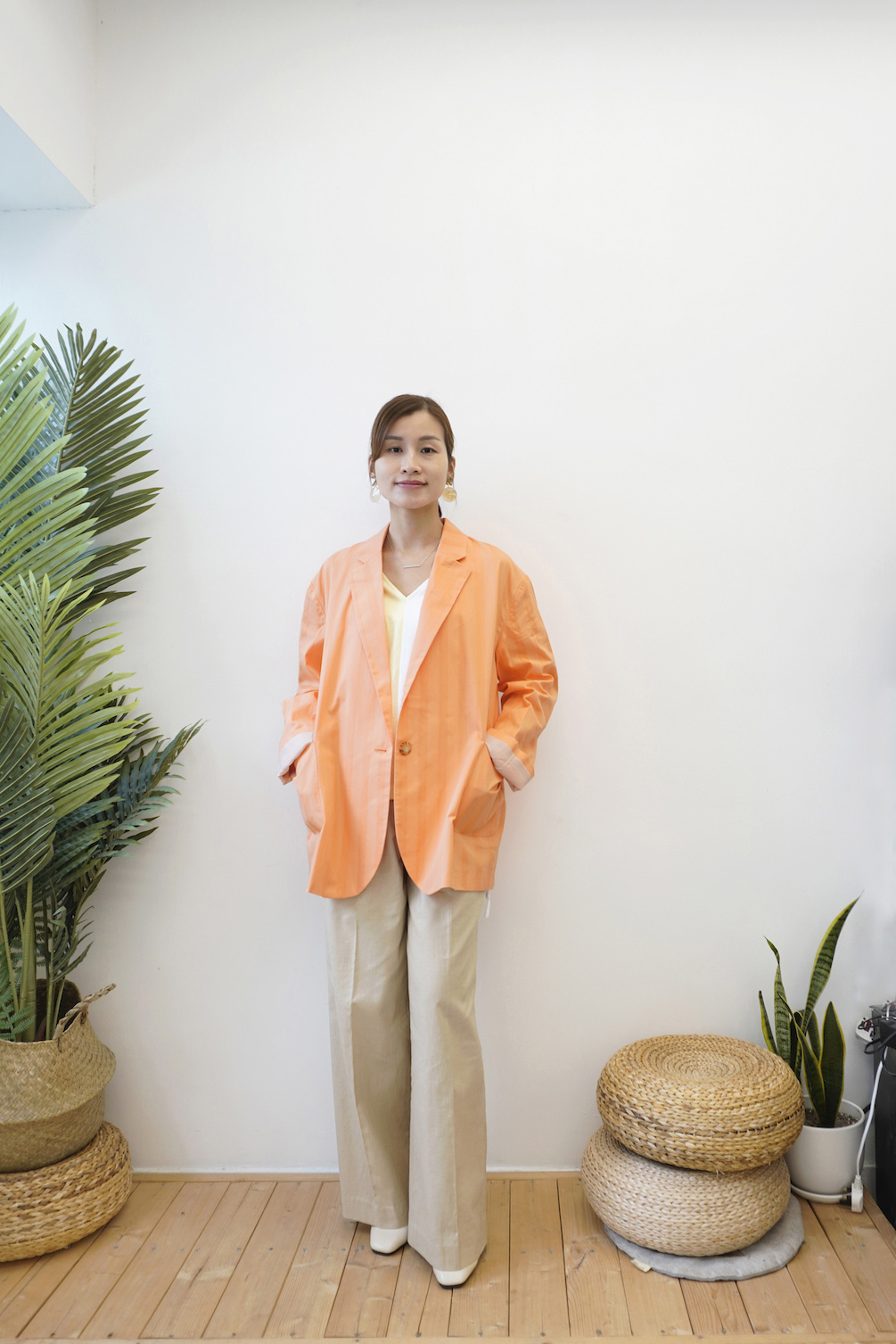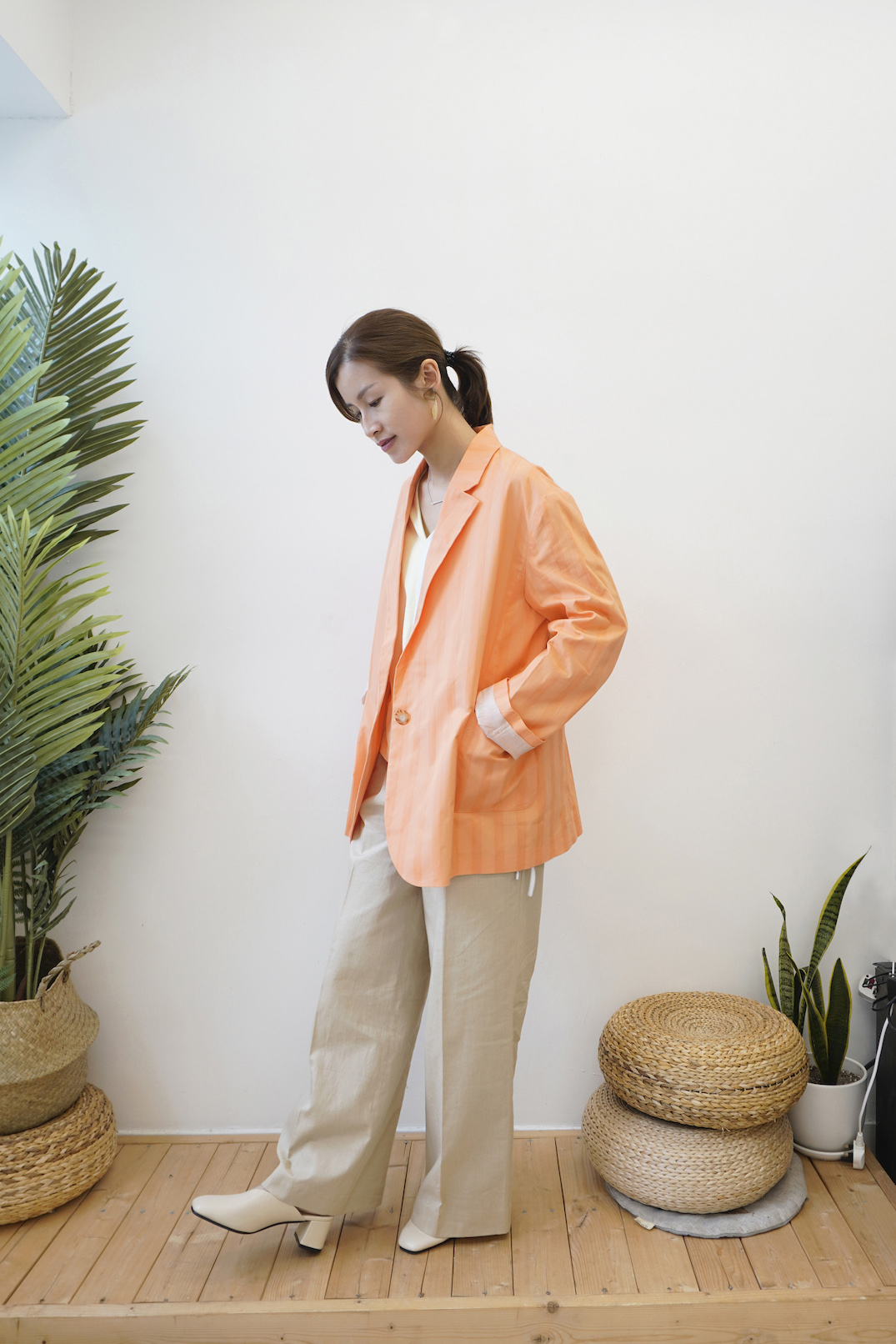 Japanese Organic Cotton Drop Shoulder Blazer
有機棉條子西裝褸(日本布)
HKD$990 HKD
描述
Crafted from Japan made stripe organic cotton fabric.
Boyfriend and relax cut single breasted blazer. It has subtle stripe pattern and lined with premium Japan made Bemberg lining.
– Drop shoulder
– Loose fit
– Long-sleeve
– Lined
Cotton fabric is weaved in Japan and the yarn is GOTS certified organic cotton yarn made in India. Organic cotton is very much more environmental friendly than conventional cotton which consume extra tones of water and give serious pollution to oceans. The lining Bemberg is a certified sustainable material which is very environmental friendly. It is smooth, breathable and comfortable, perfect for spring summer.
這款是春夏必備的百搭blazer薄身西裝外套啊~因為是棉質感覺休閑,而有中性型格感~是 Boyfriend oversize cutting 寬鬆款~
由日本製有機棉布造,織有直條紋。它有直條紋理,有裡布,裡布以日本製的高級Bemberg布造。
-落肩款
-有貼袋
-長袖
面料在日本編織,是GOTS認證有機棉。有機棉比傳統棉更加環保,傳統棉消耗額外的水,並對海洋造成不少污染。裡布Bemberg是有認證的環保面料。光滑,透氣,舒適,非常適合春夏季穿~
---
Size 尺寸
(S) Small- Body length身長- 73.5 cm.  Shoulder肩闊- 50 cm. Chest 胸圍- 90 cm. Waist 腰圍- 112cm. Hem width腳圍- 122 cm
(M) Medium- Body length身長- 74.5 cm.  Shoulder肩闊- 50 cm. Chest 胸圍- 94 cm. Waist 腰圍- 120cm. Hem width腳圍- 128 cm
Model K height: 178cm.  Designer S height: 161 cm
*1cm= 0.394 Inches

Composition 布成份
Main- 100% Organic Cotton
Lining- 100% Bemberg