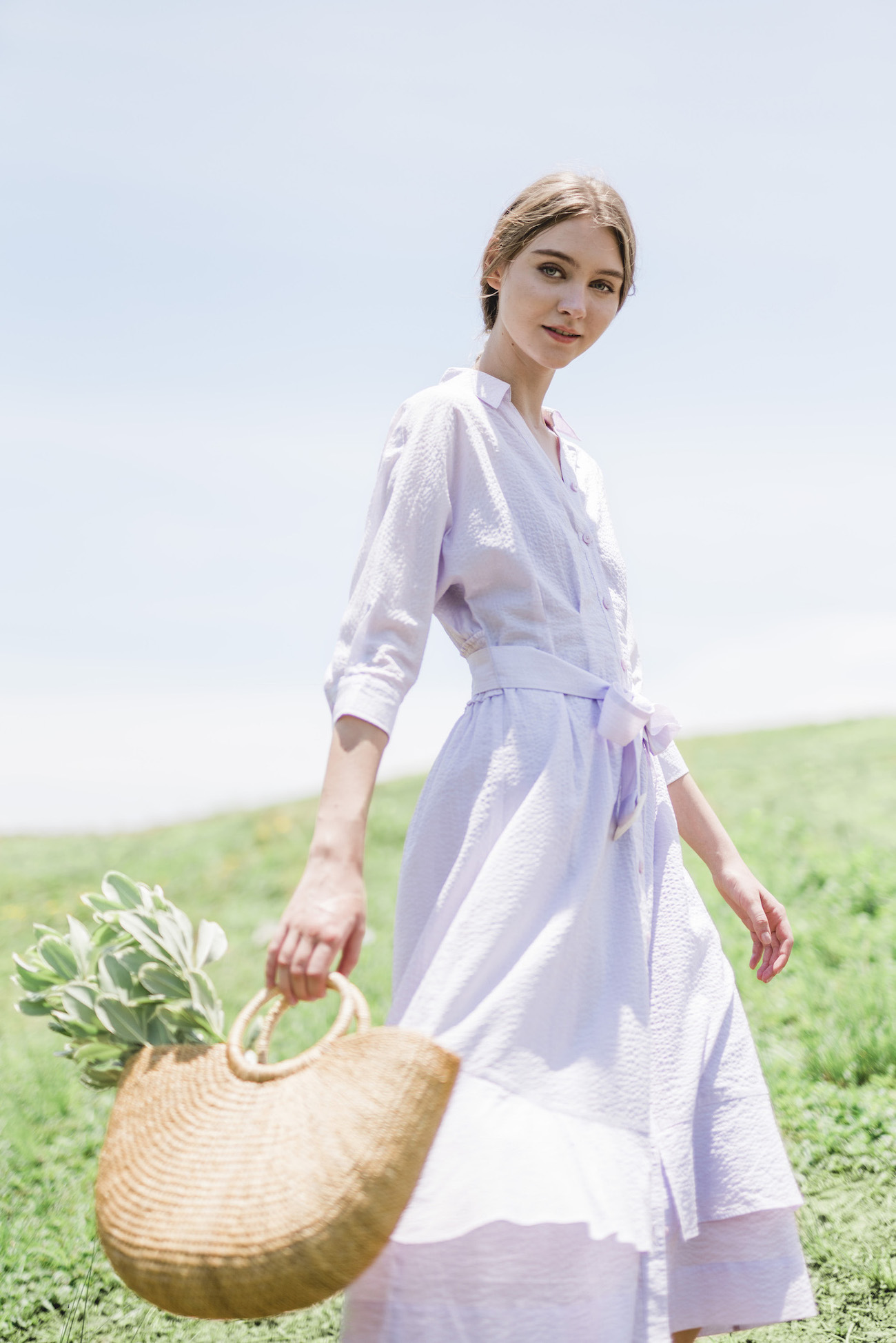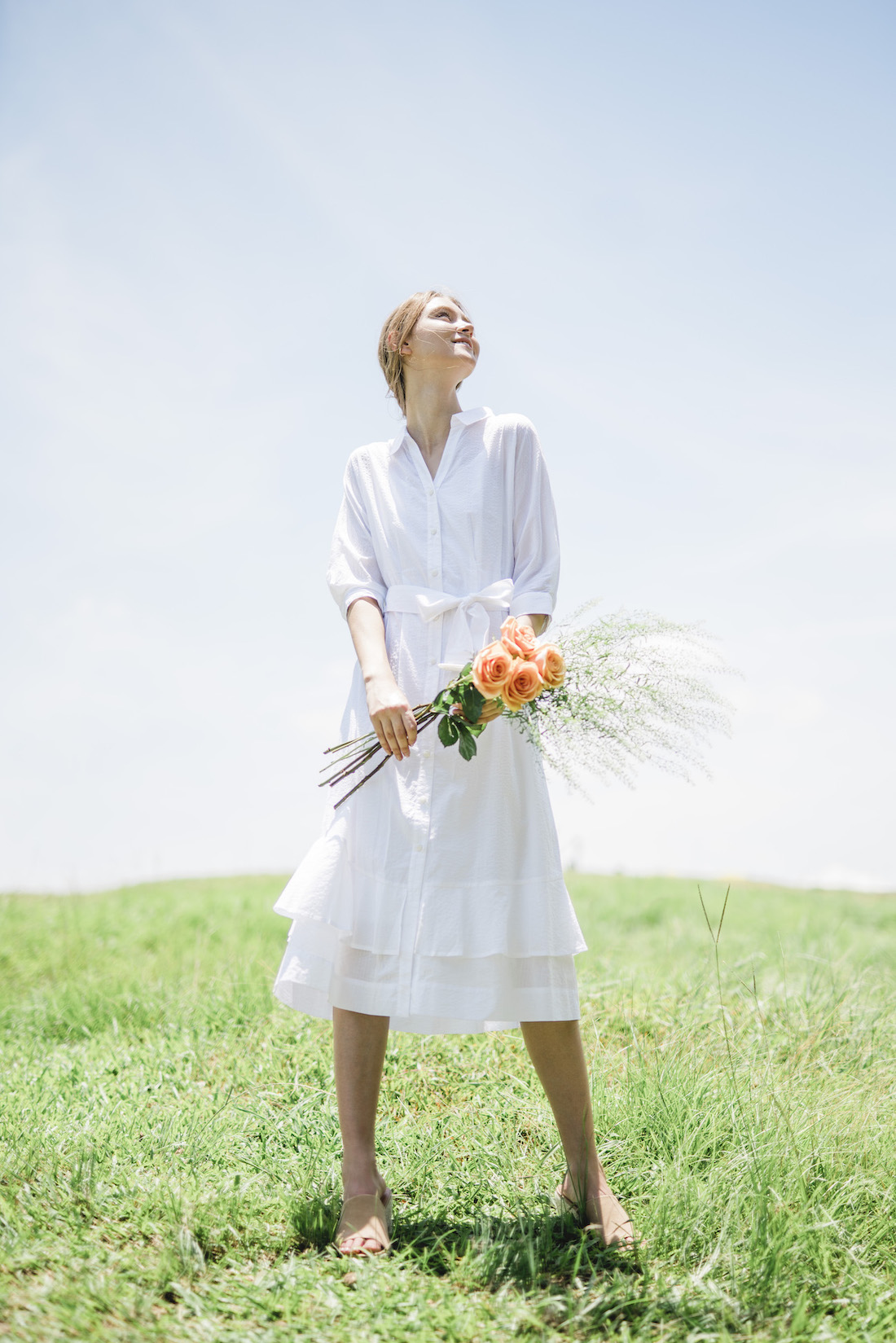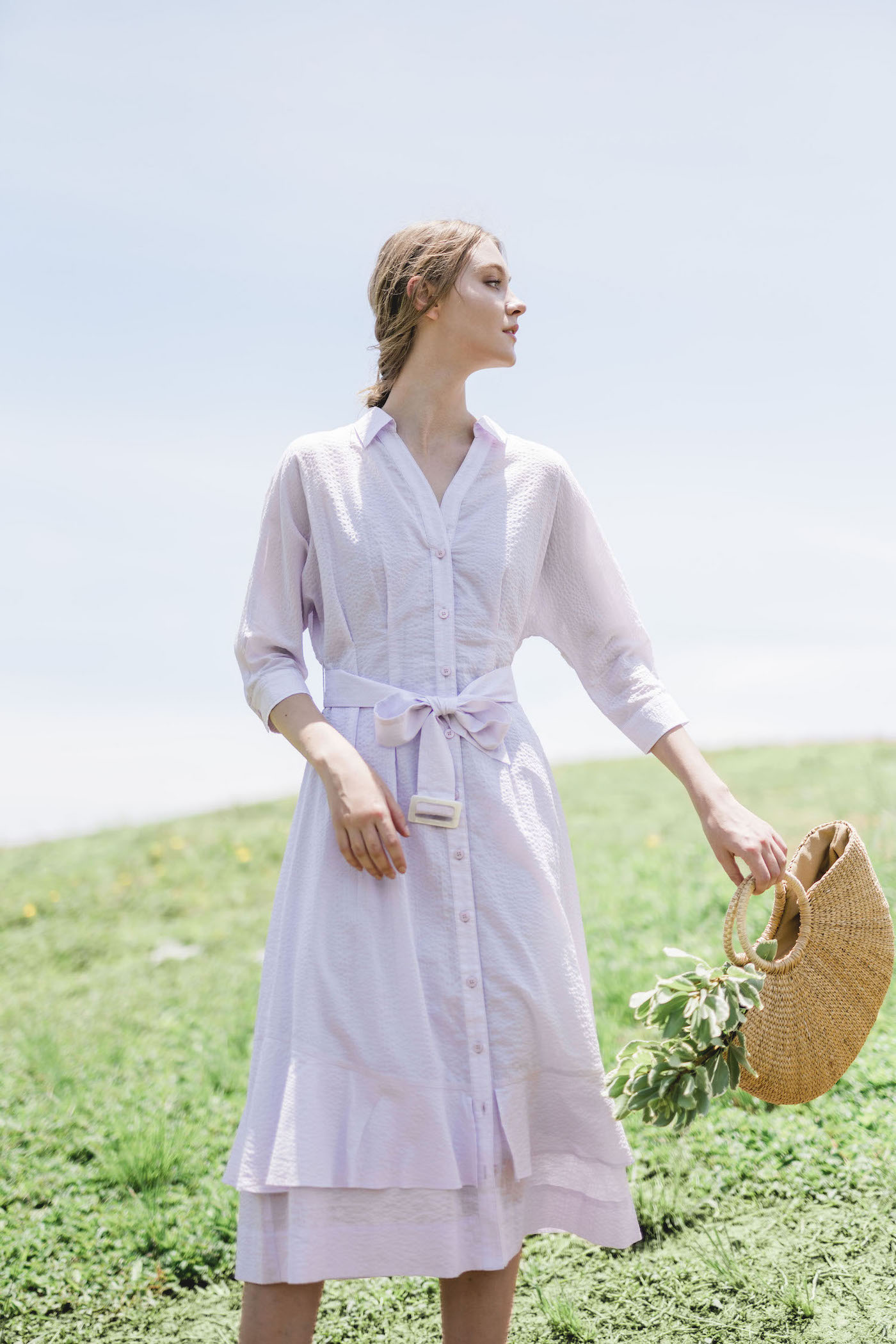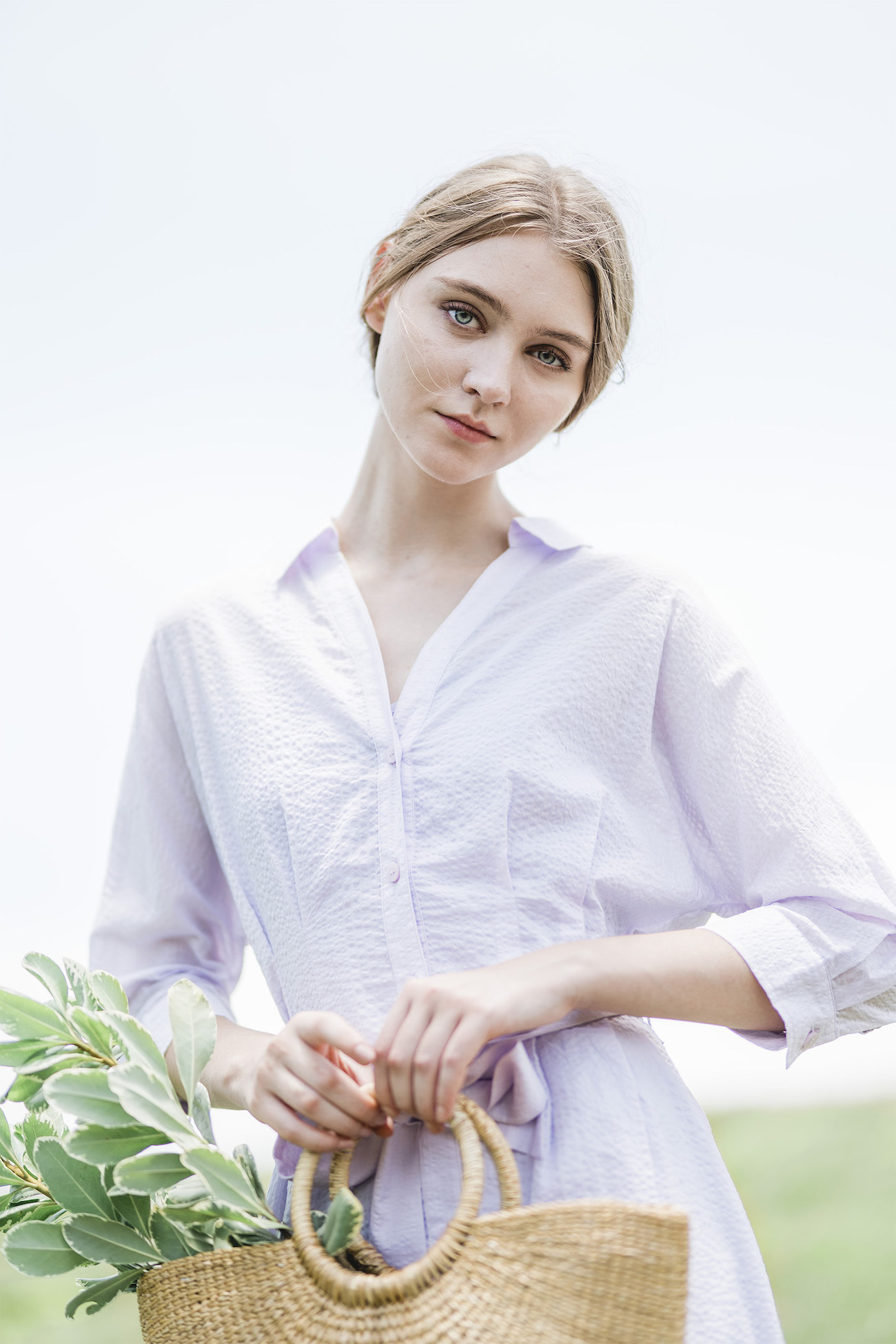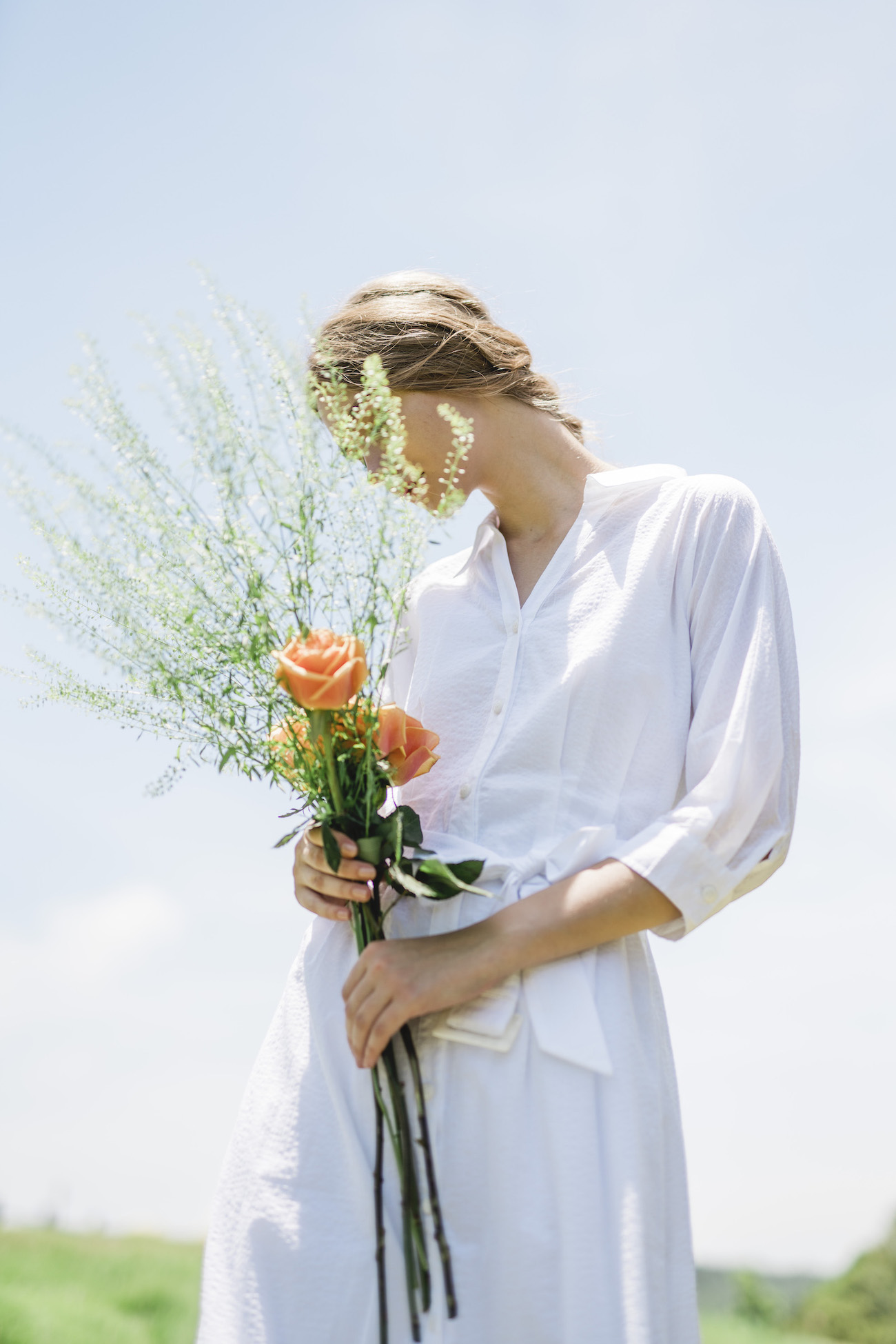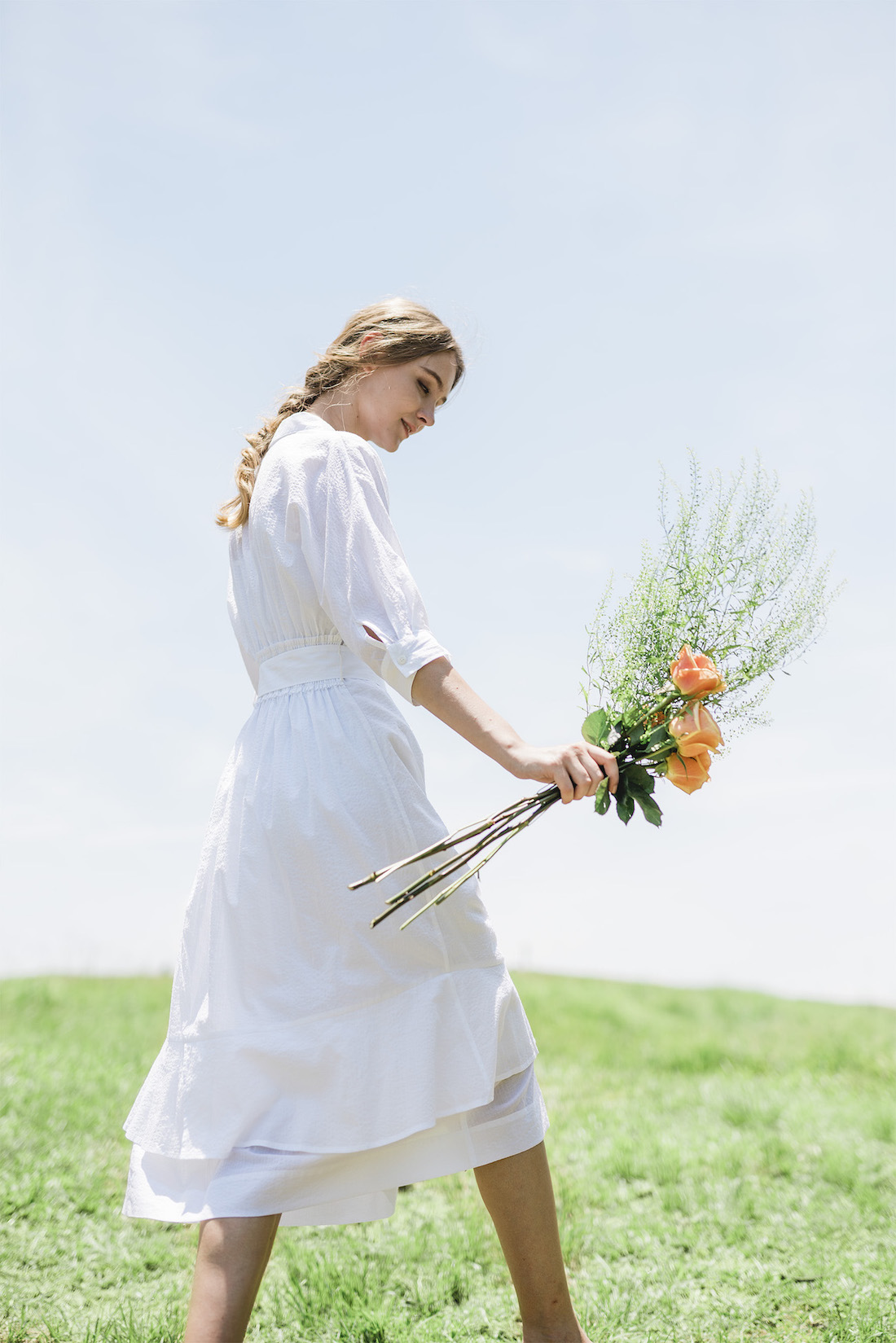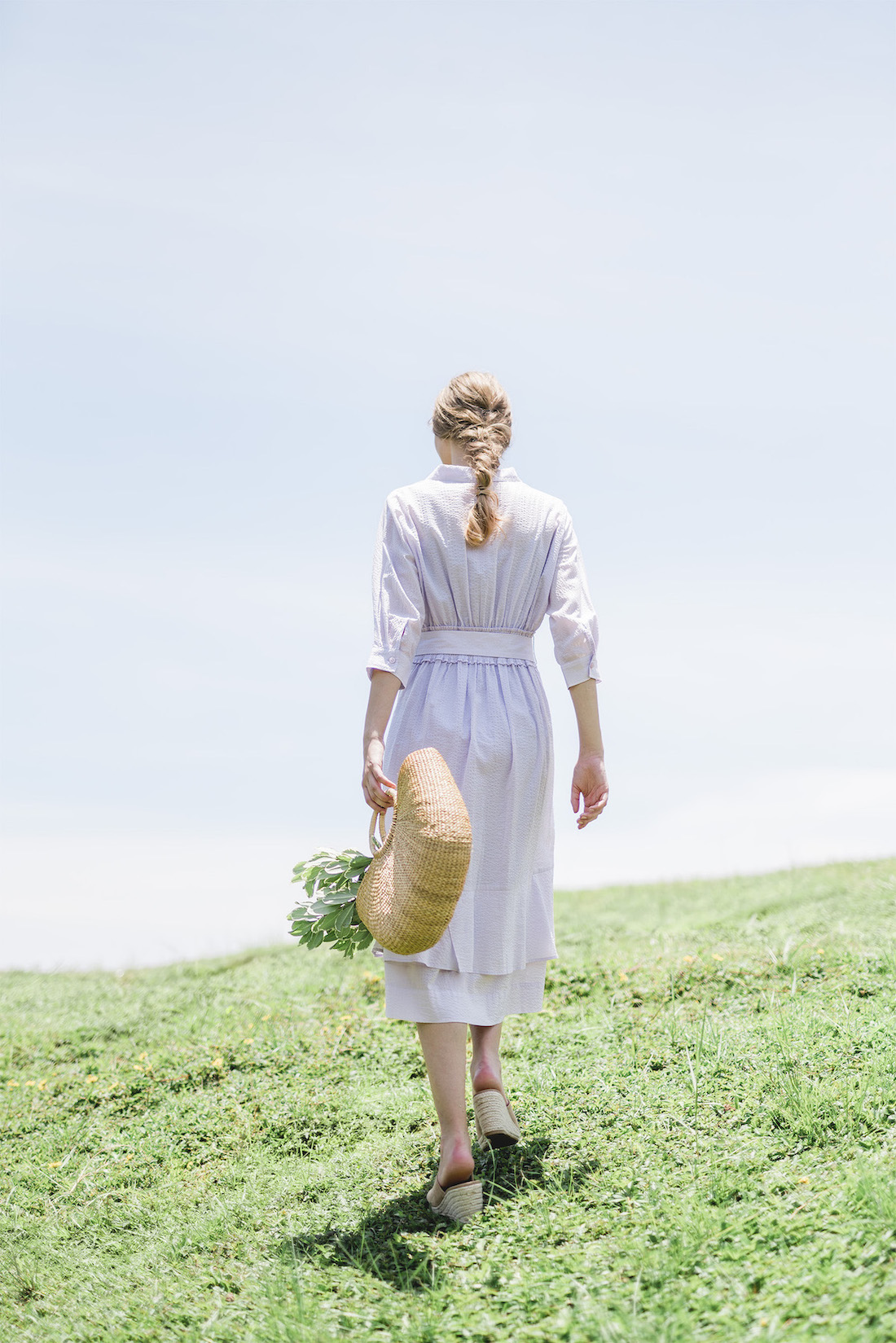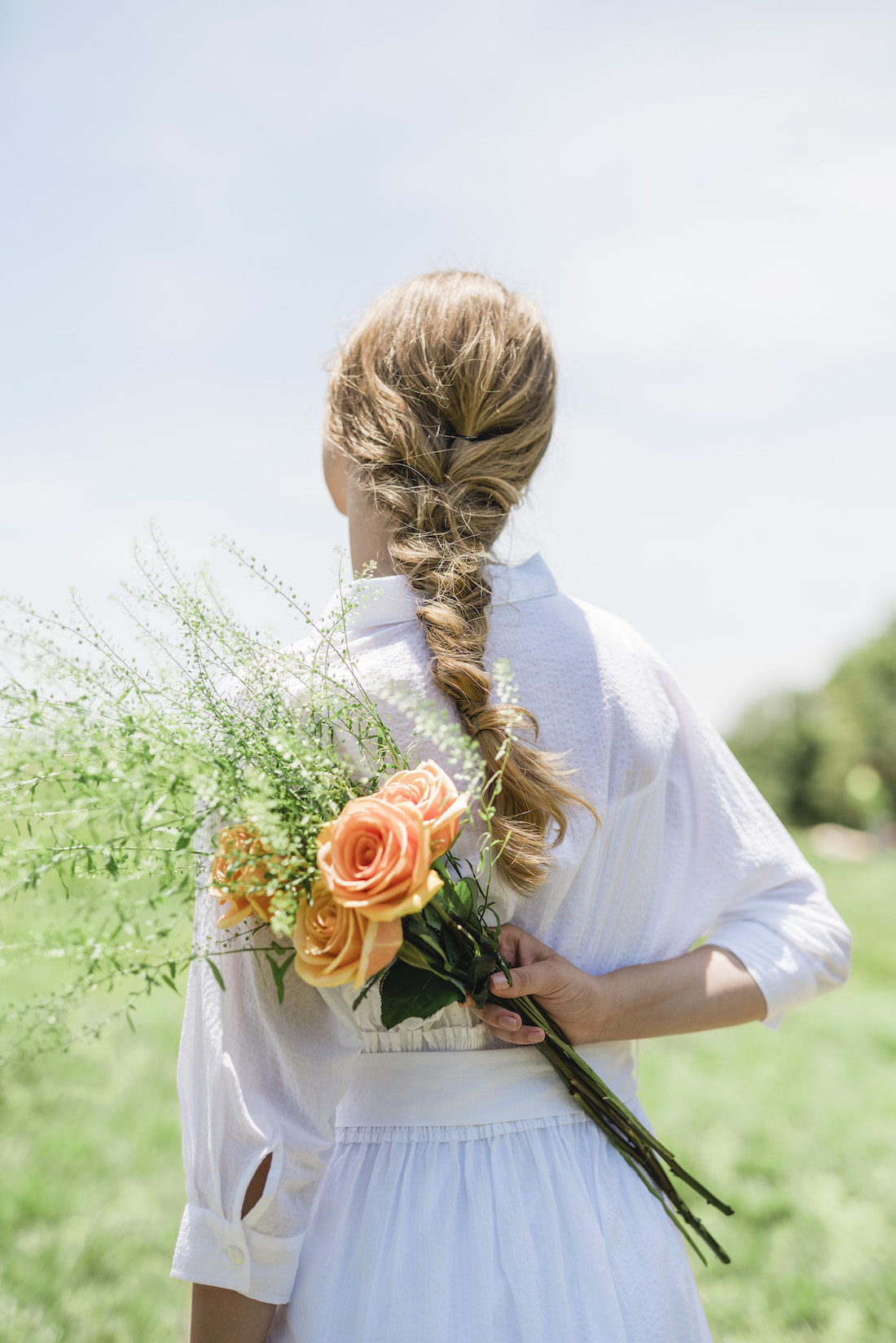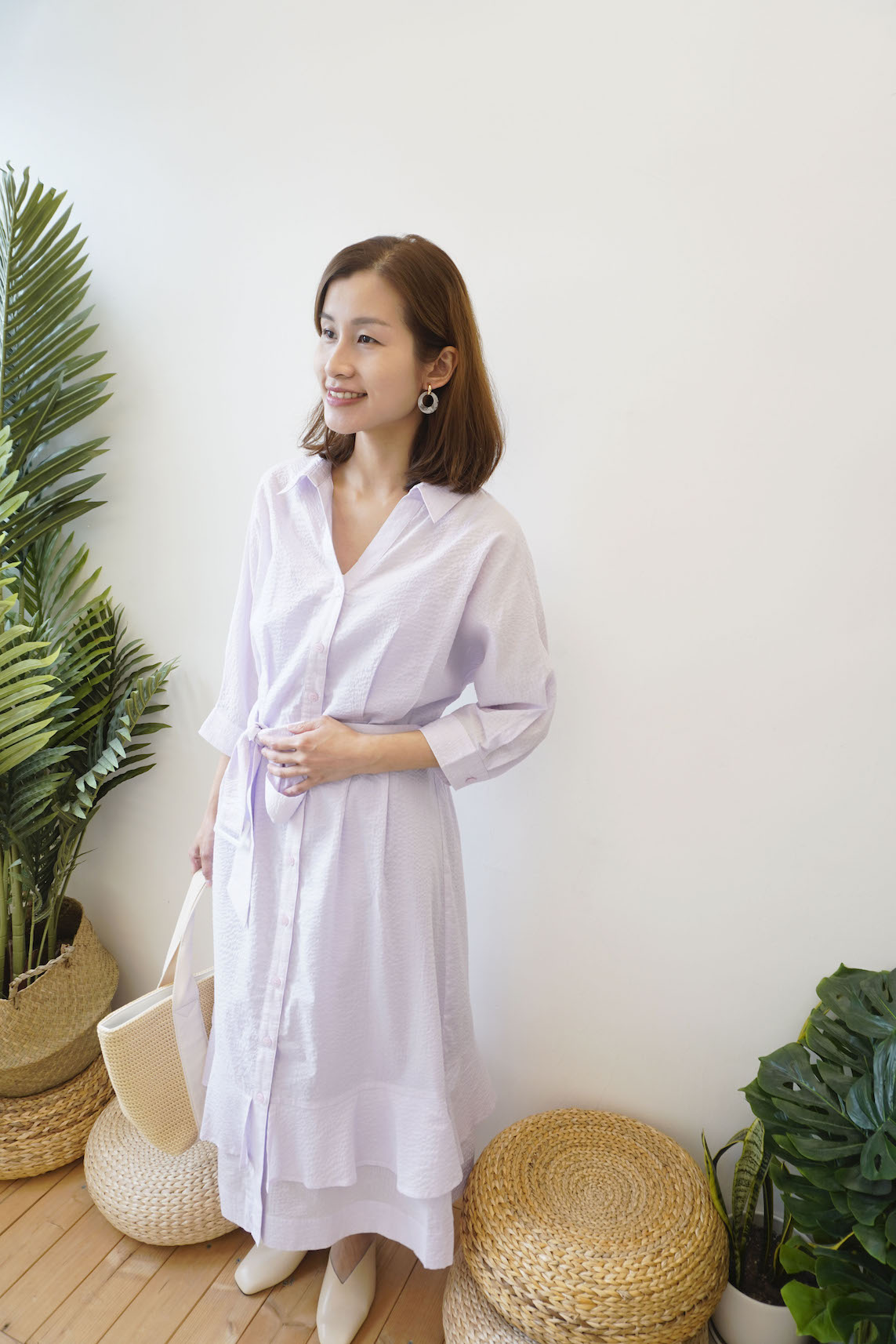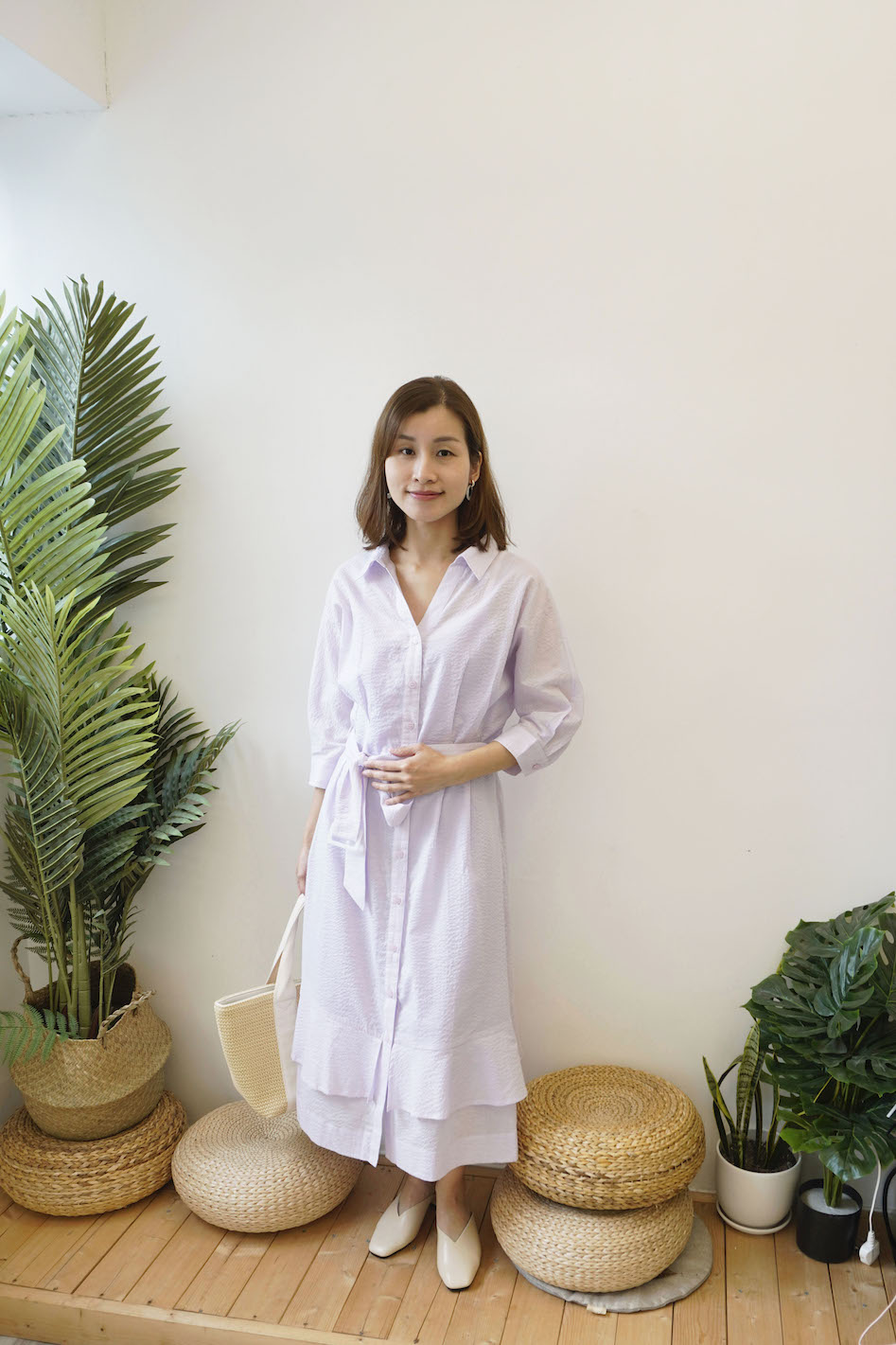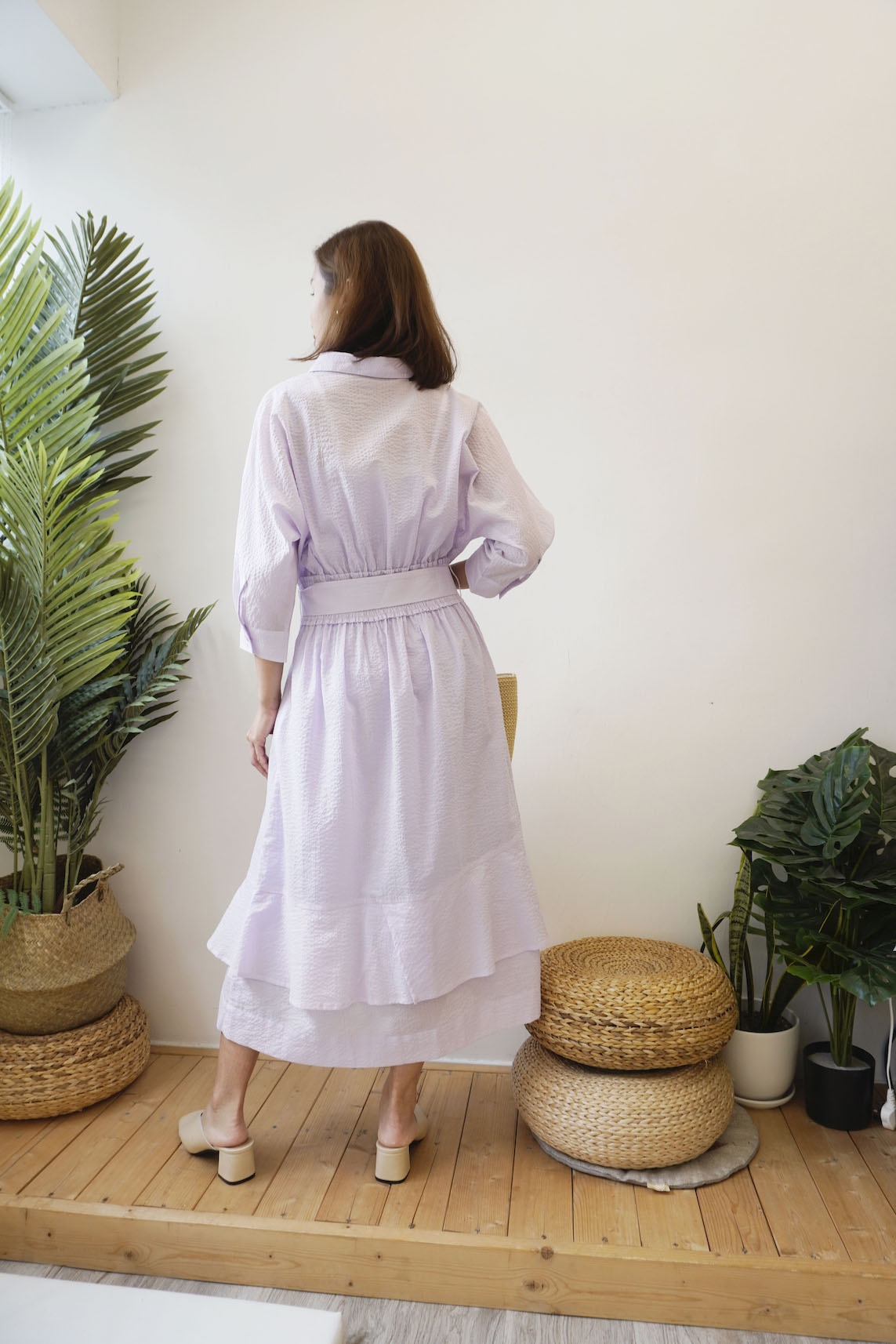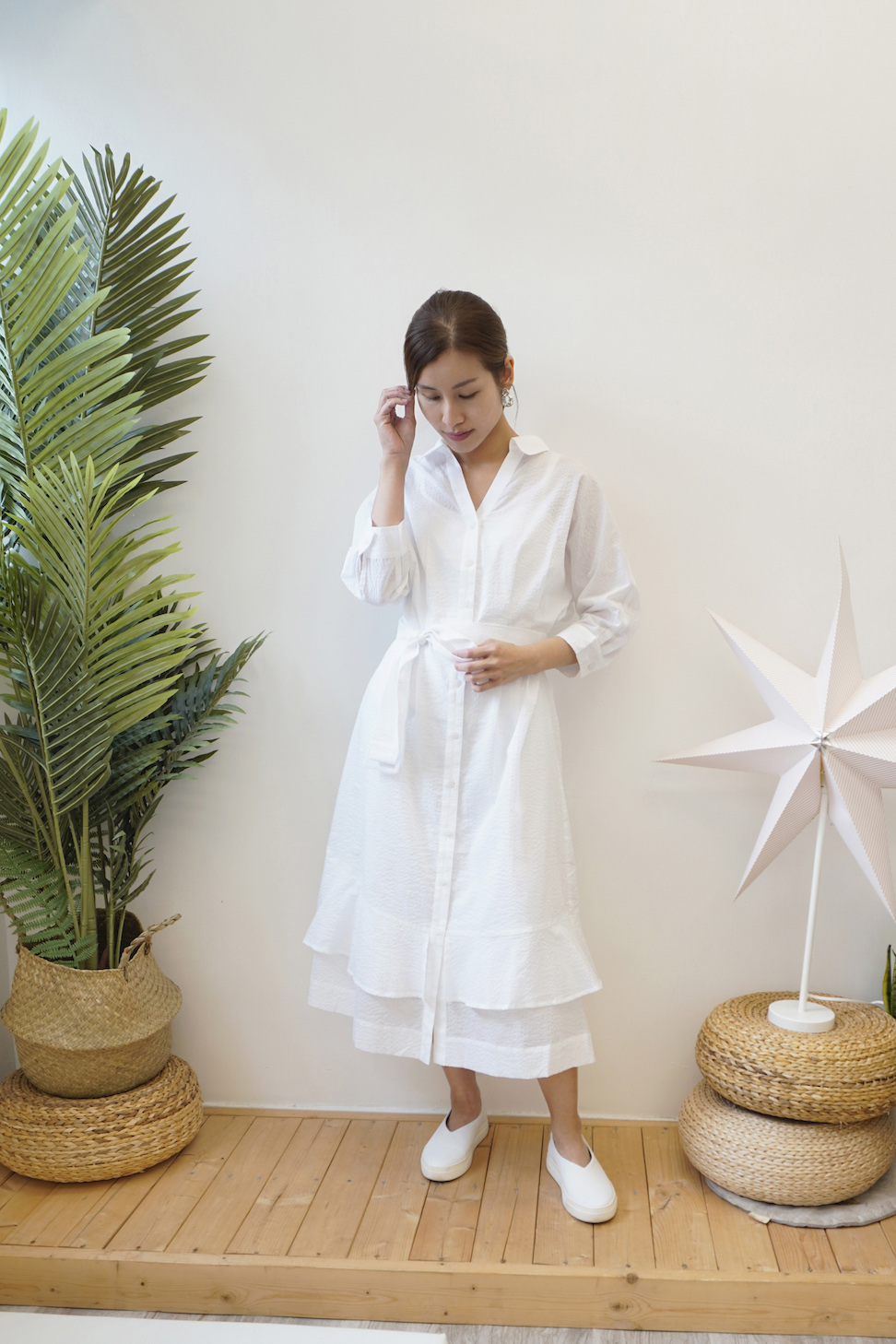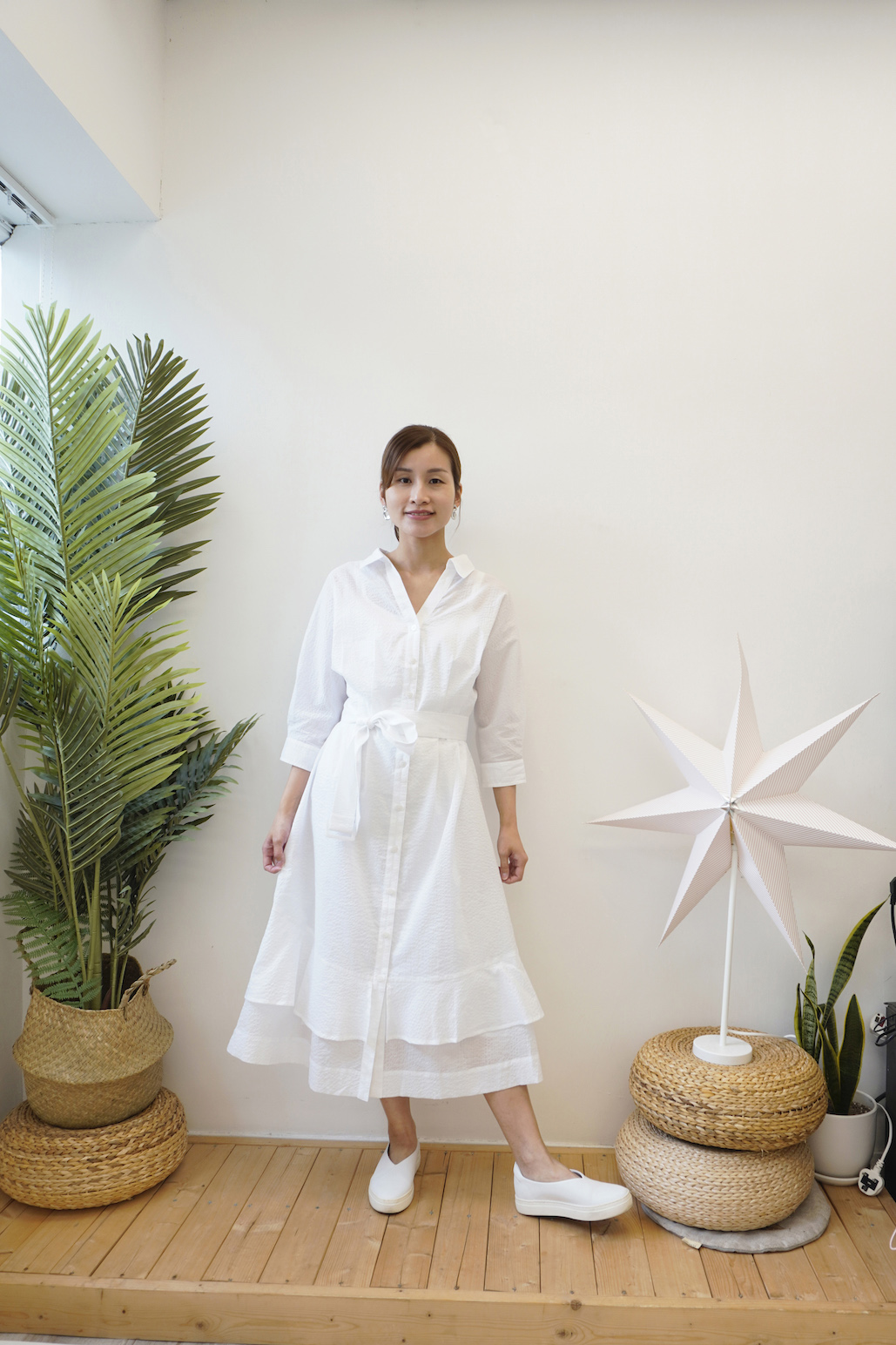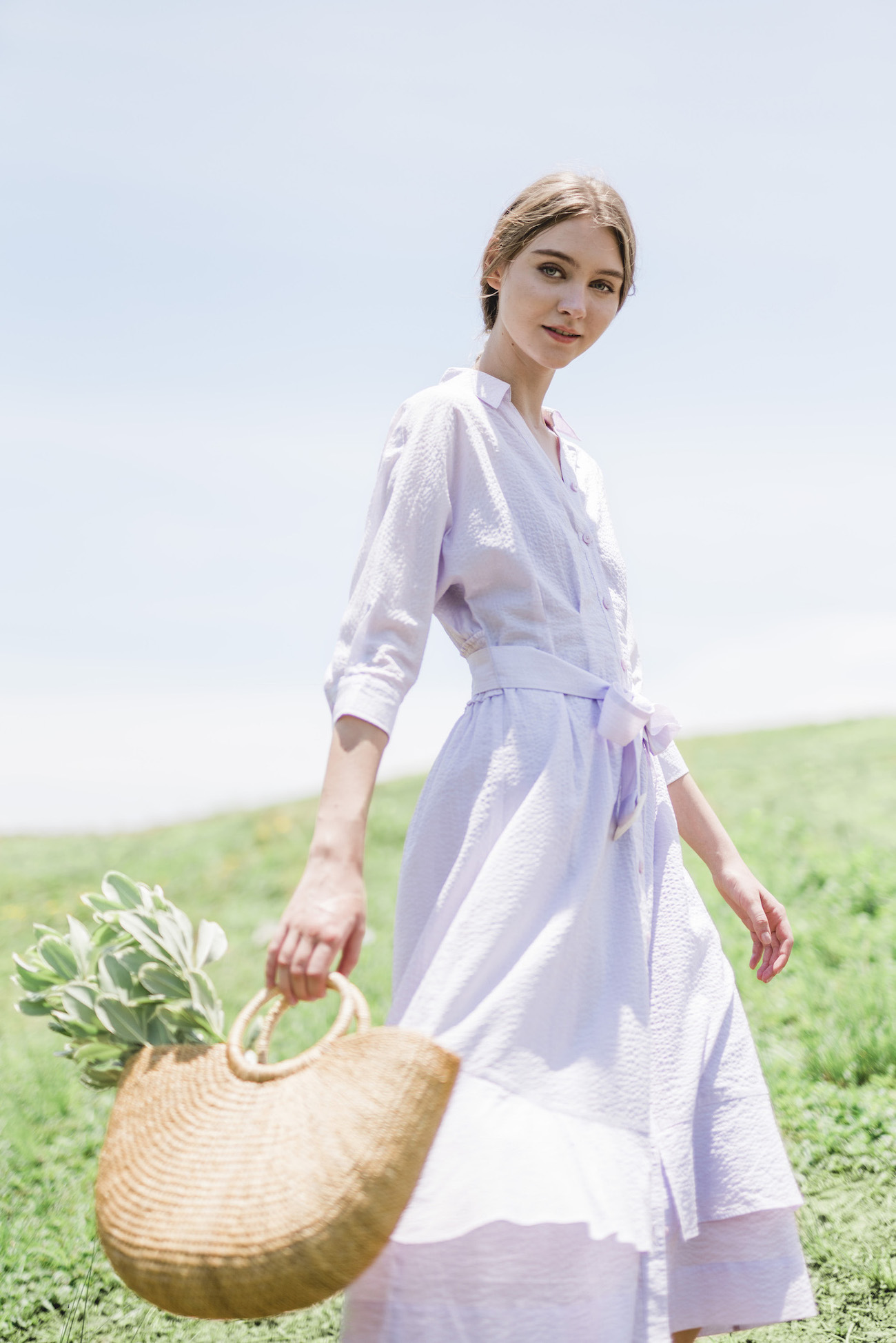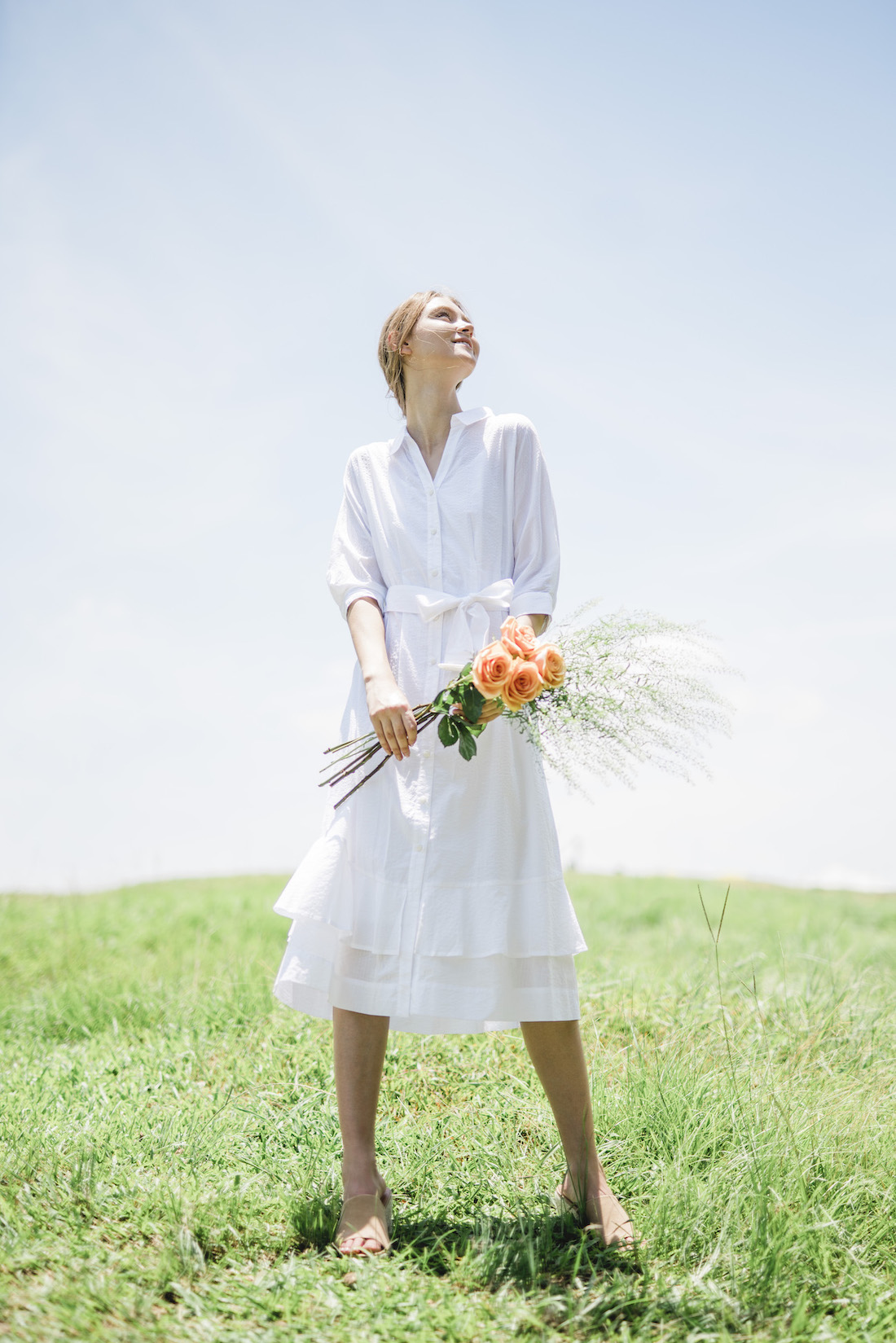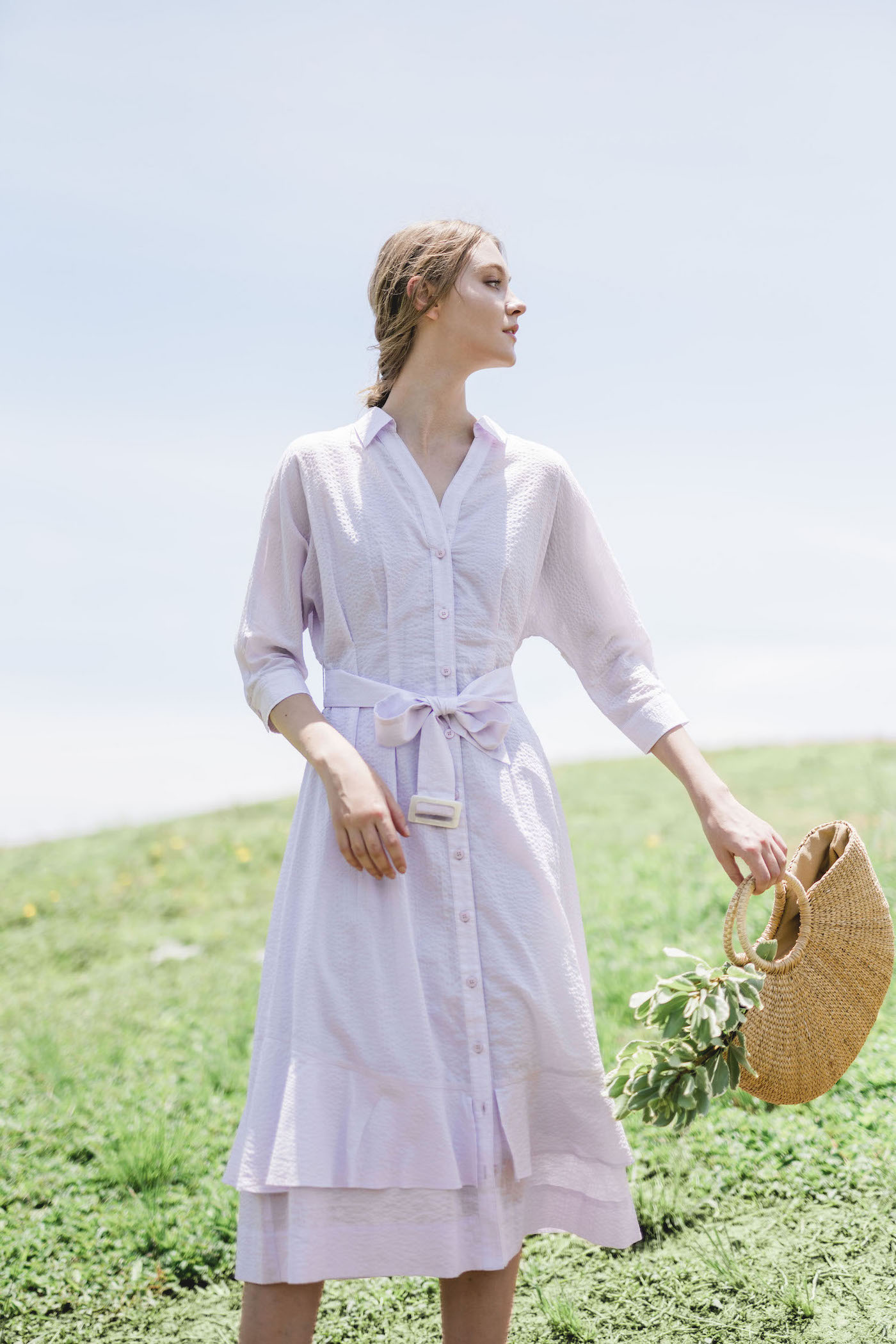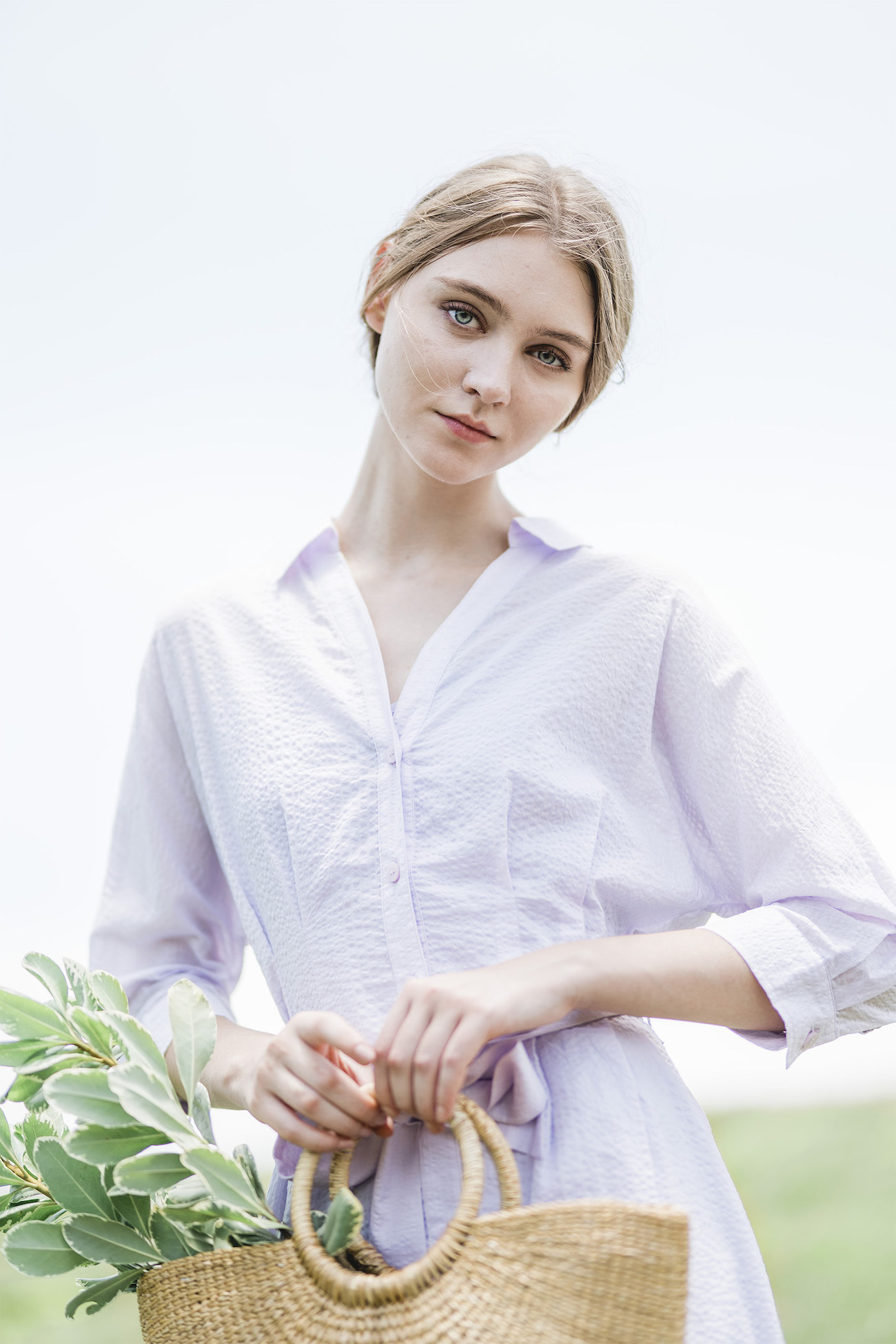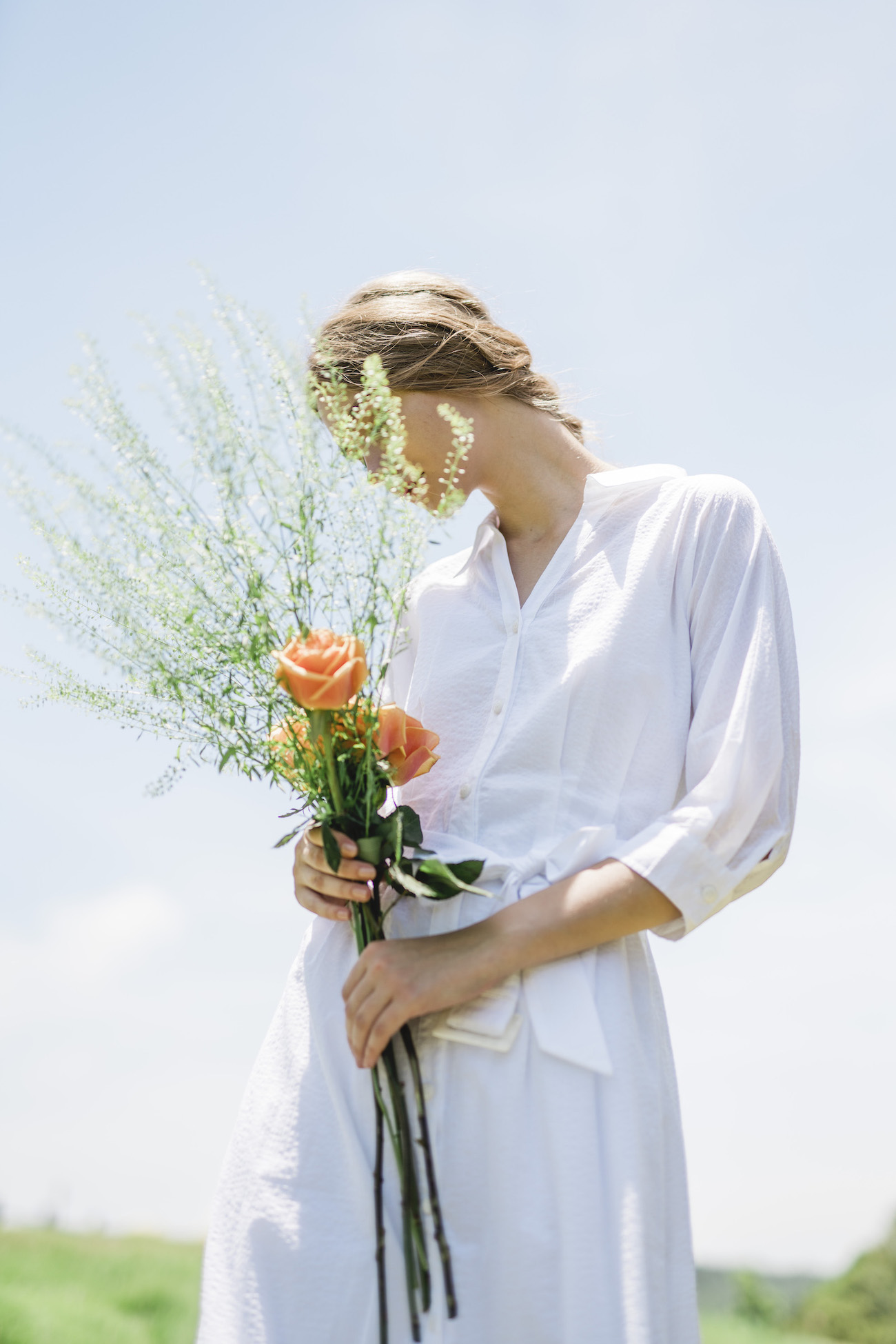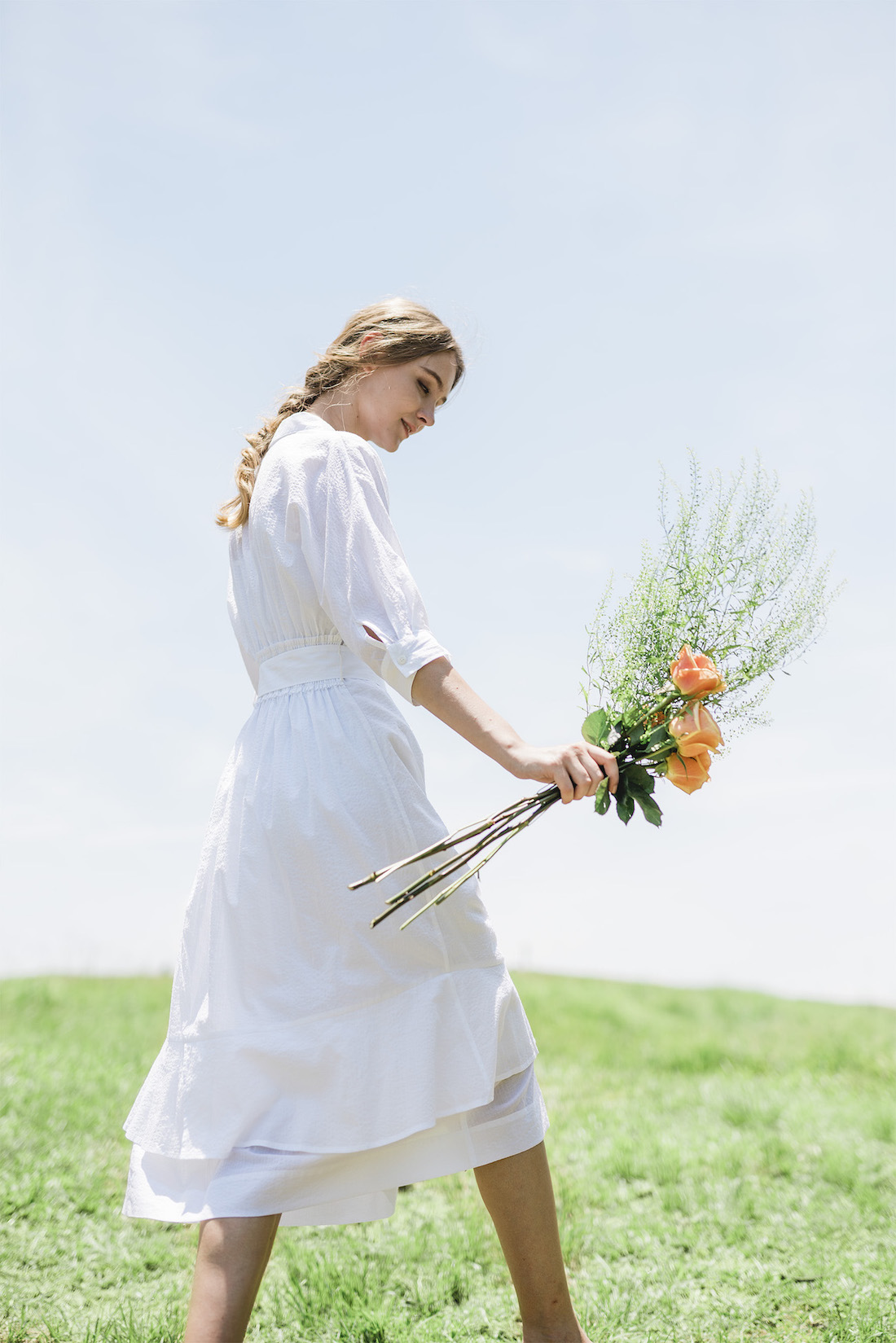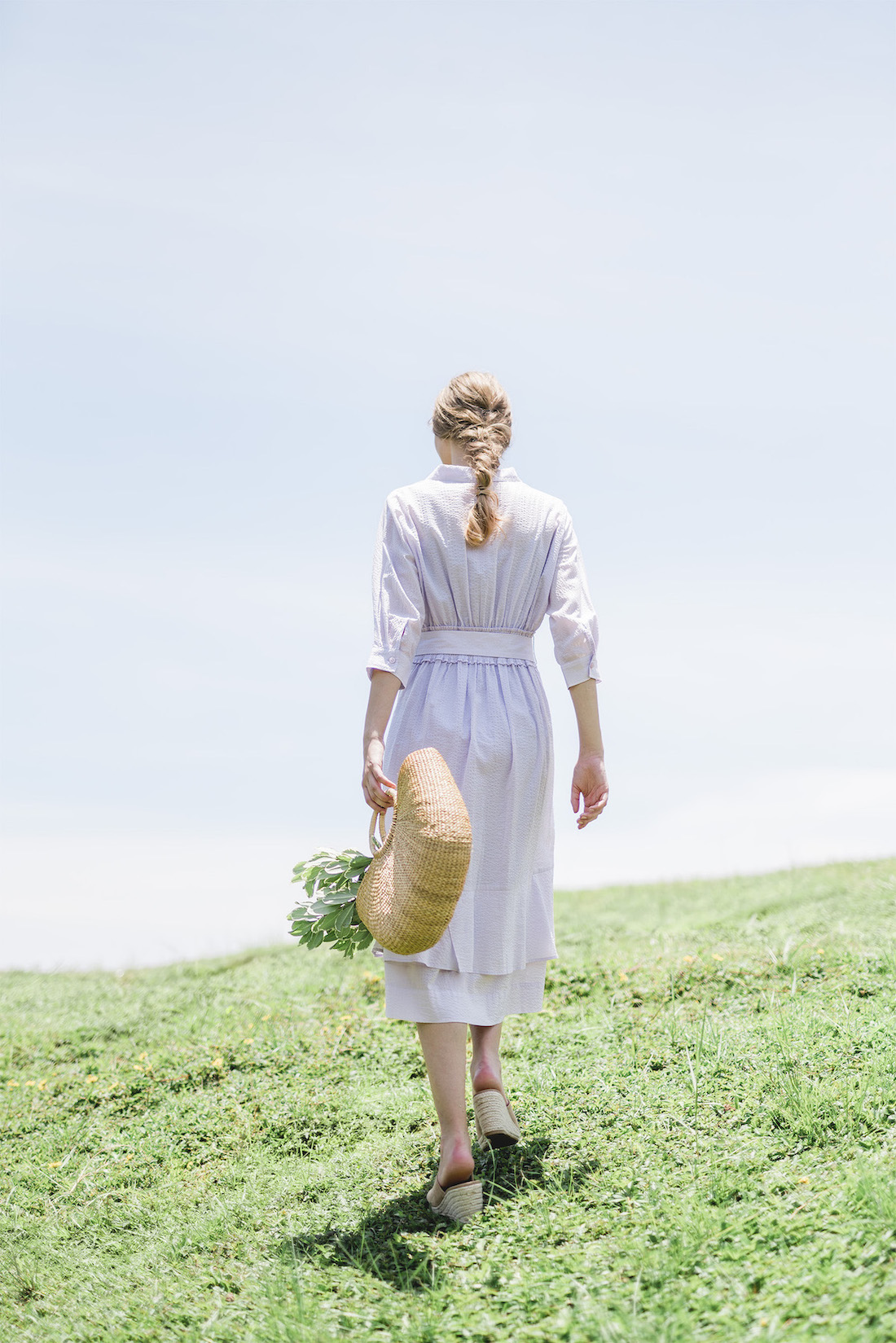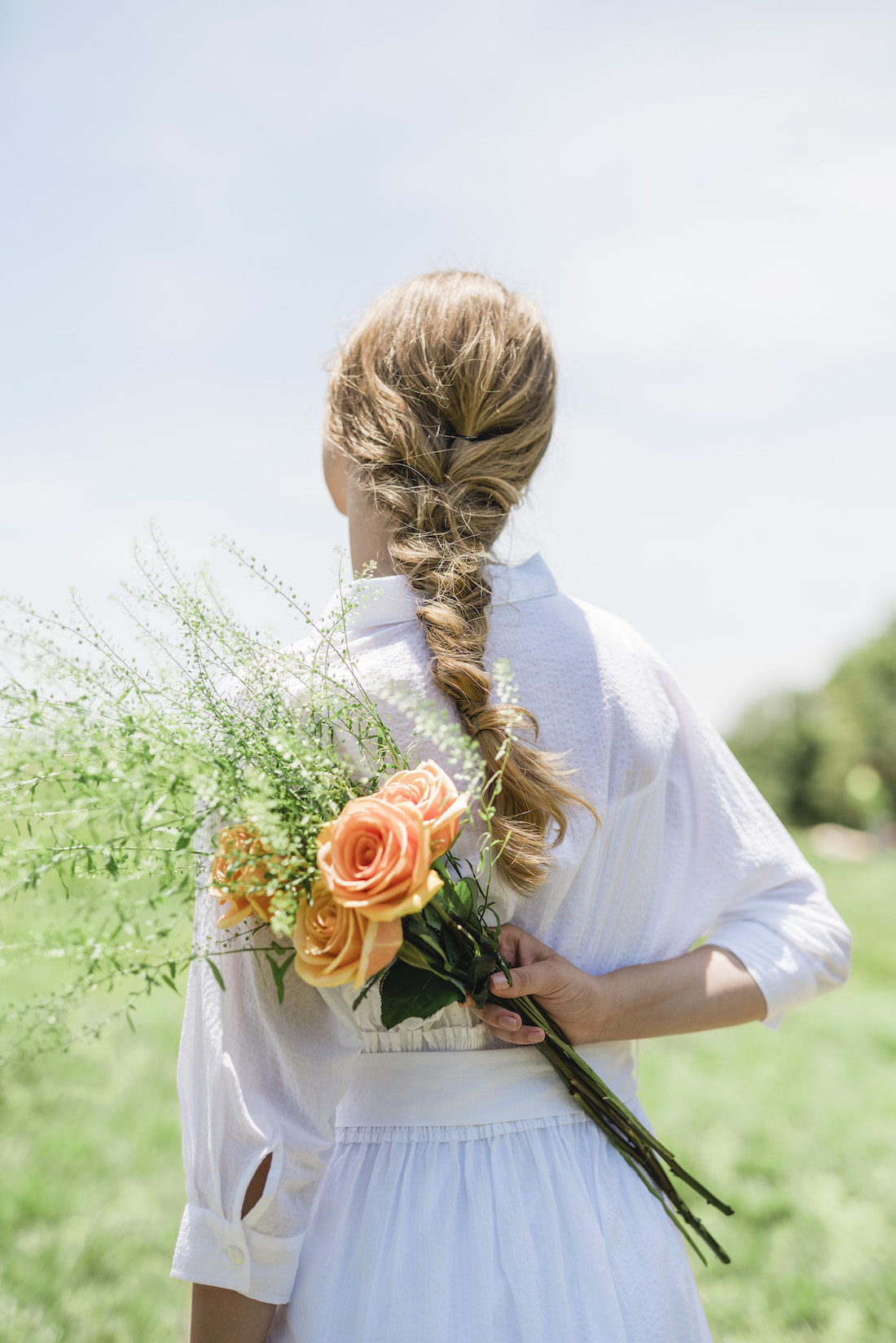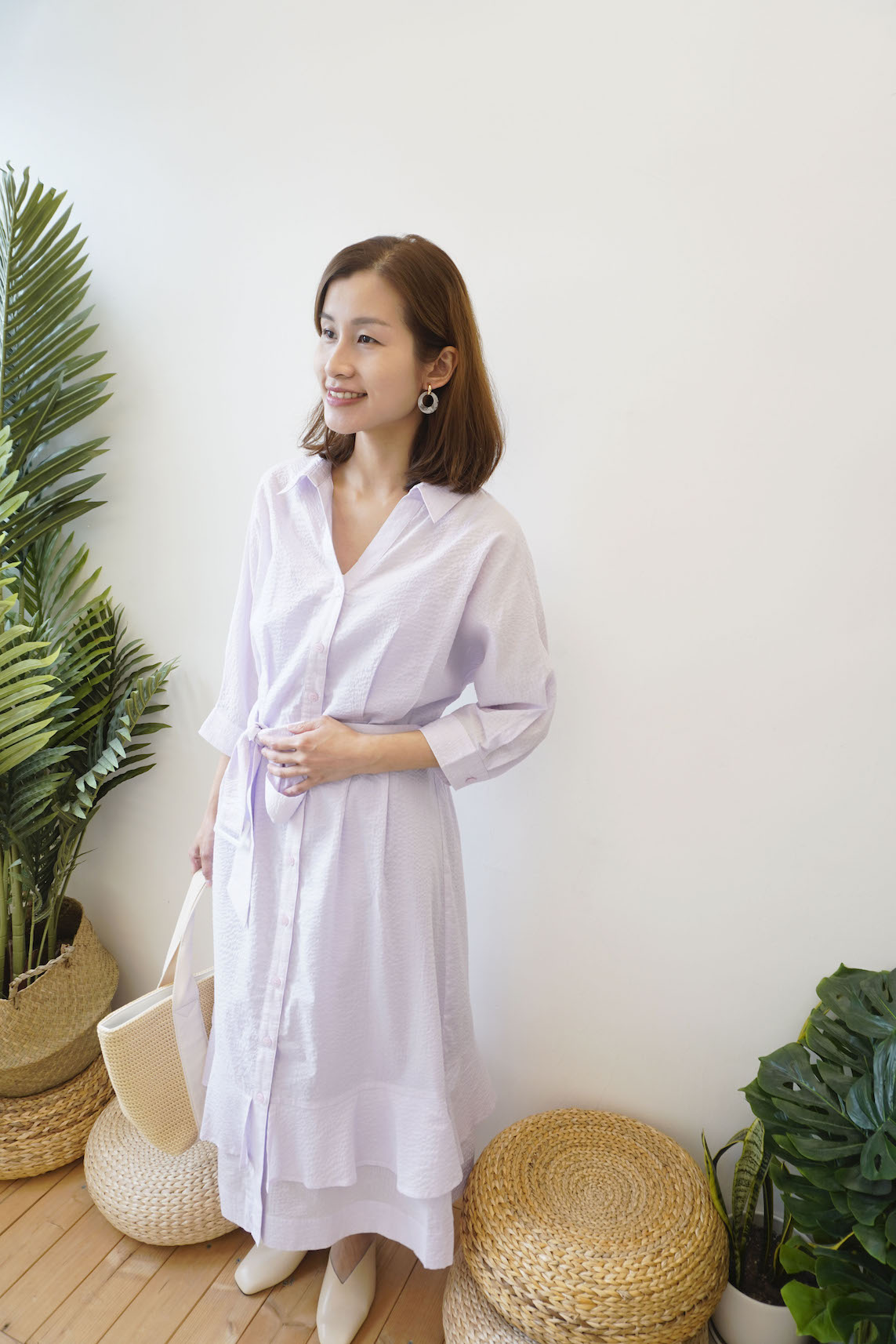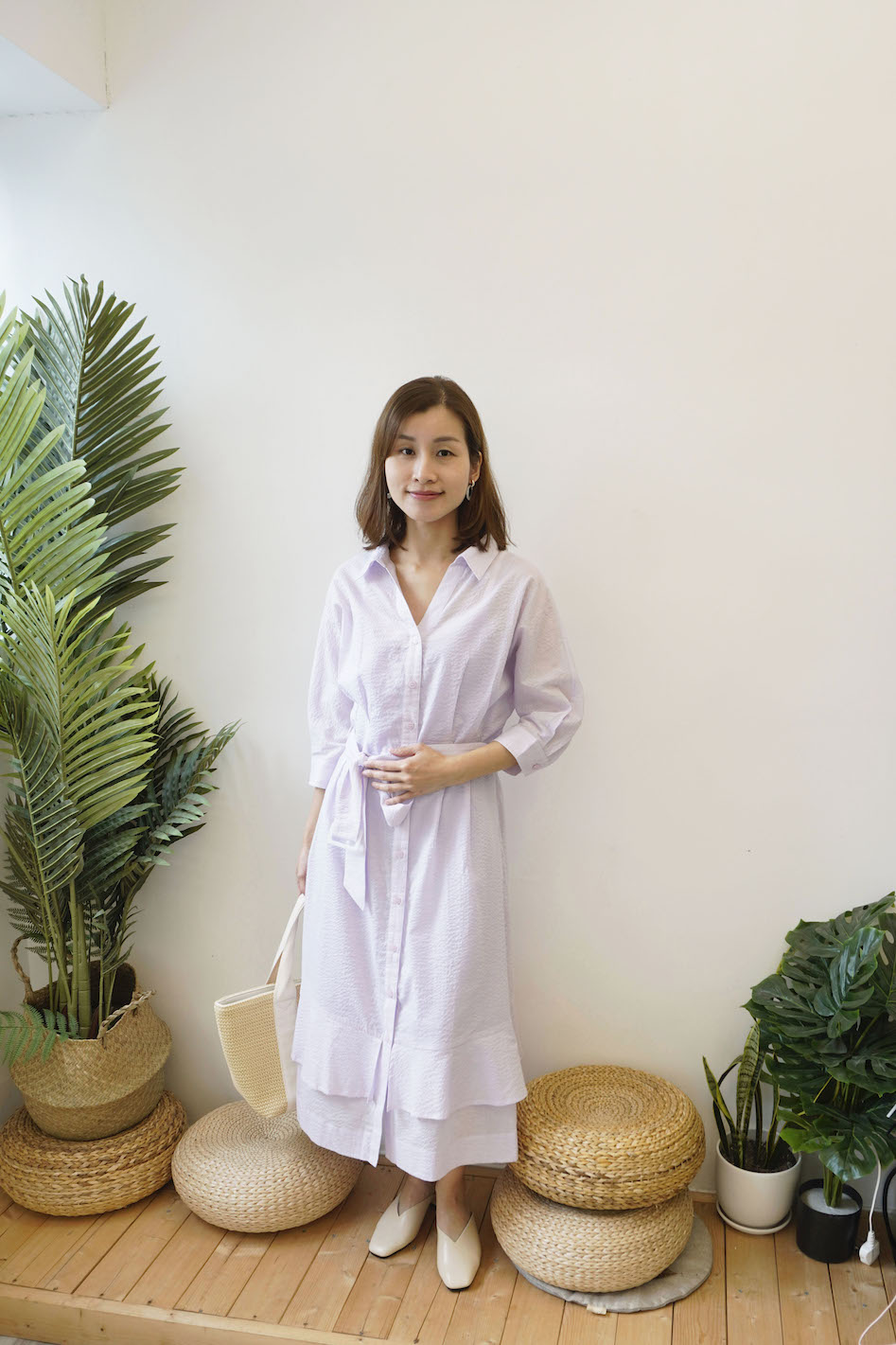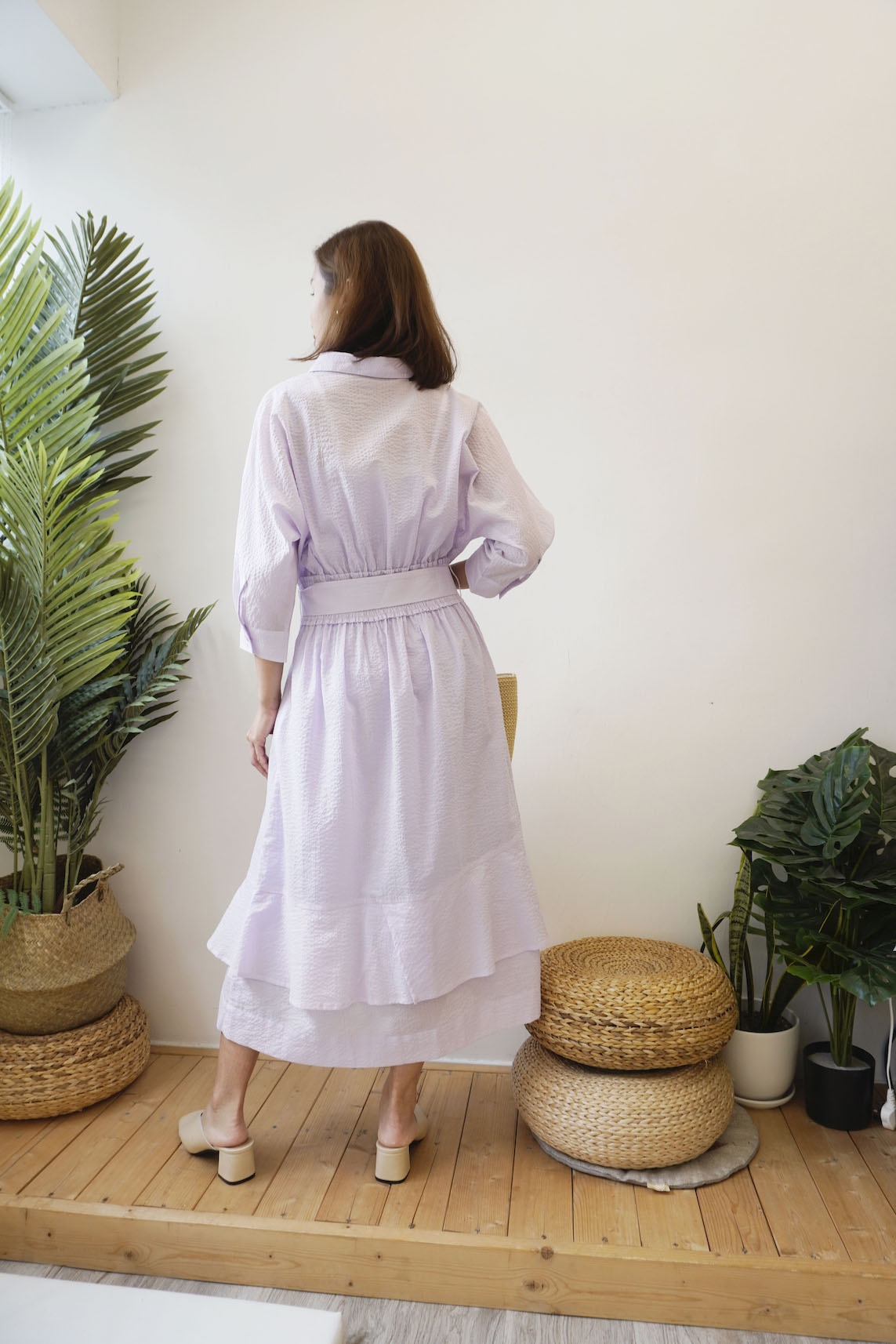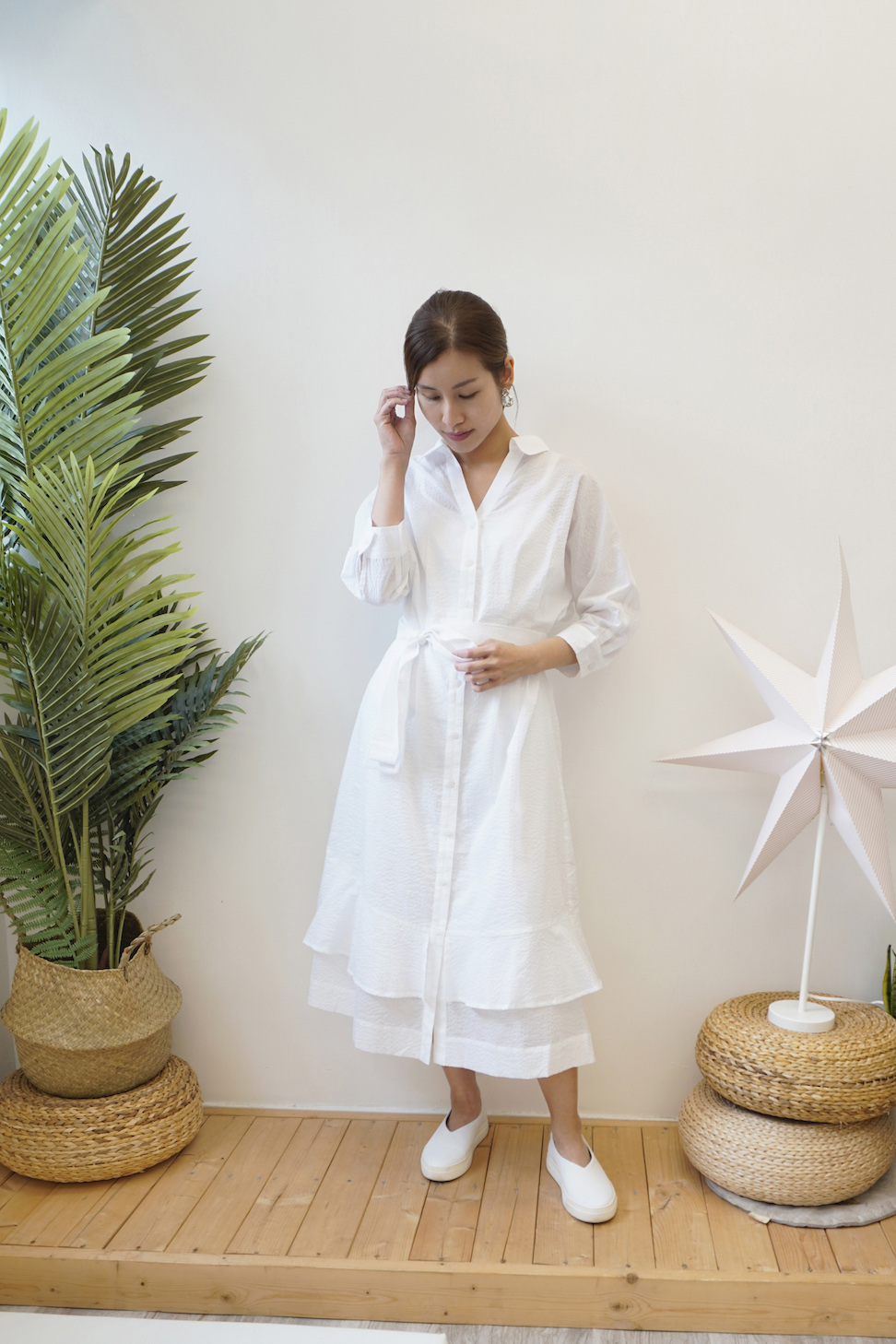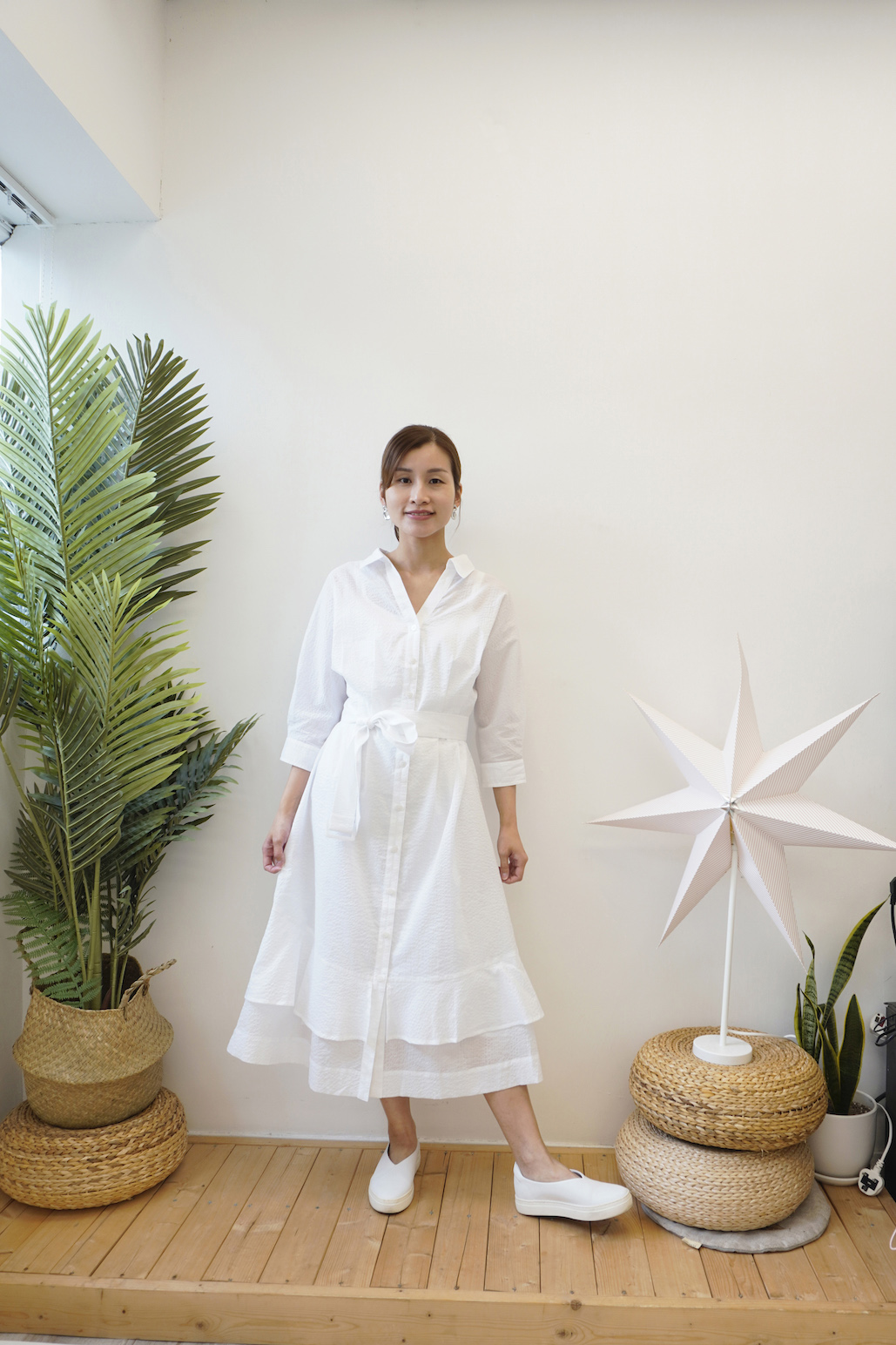 Japanese Texture Cotton Button-up Dress
薄棉連衣裙(日本布)
HKD$1,030 HKD
Description
Crafted from Japan made cotton fabric with wavy texture
Feminine flared dress featuring front button-up design, pointed collar and elastic smocking back waistband. Considerate designed with inner slip dress.
– Elastic waist
– Dolman mid- sleeve
– Long length
Fabric is premium Japan made cotton lawn with wavy texture design.
面料為優質日本製造的薄棉,有微微立體波浪紋的棉織布。
滿滿文青美的荷葉連衣裙有前中鈕扣設計,V領和波浪裙擺~後背有鬆緊橡根腰設計。貼心設計附有吊帶底裙~
-收腰款 (鬆緊橡根腰)
-蝙蝠中袖
-長裙
---
Size 尺寸
(F) Free size- Body length 身長- 116 cm.  Waist (elastic) 腰圍- 74-84 cm
Model K height: 178cm.  Designer S height: 161 cm
*1cm= 0.394 Inches

Composition 布成份
Main- 100% Cotton
Slip dress- 100% Rayon